It looks like we will still have another two more weeks at least under the current restrictions then. That will not massively affect me as I am still not going out much or doing too many things at the moment. That is just my own personal choice as I wanted to make sure that everyone close to me had received both of their jabs before I started mixing with too many people again. Things are now getting to the stage where that is almost the case.
I am still taking regular Covid tests so I know that I have not got it when I go to meet people. As it has been from the start it is just a case of doing what is right and what you feel comfortable doing to maintain some sort of work and life balance. Have I enjoyed the last eighteen months? Of course not like everyone else I have missed out on so many events and occasions. That I normally enjoy on an annual basis. Do I regret any of the decisions I made? No, I am happy I kept myself and my family as safe as possible throughout this situation.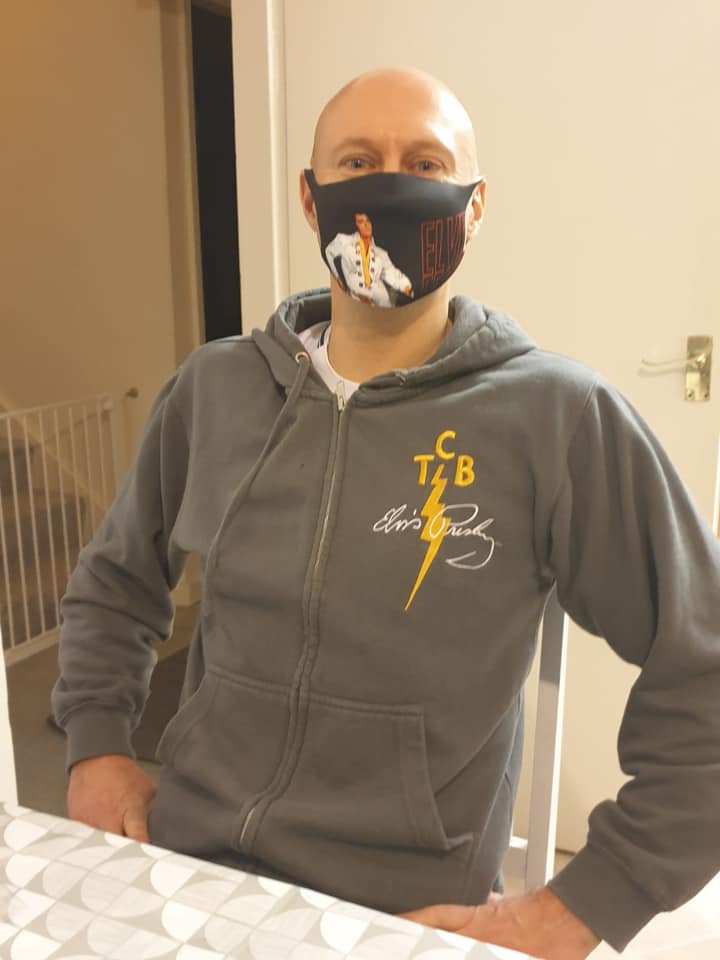 When things do fully reopen this virus is not suddenly going to have disappeared. There will be random outbreaks, we may still have to self-isolate on occasions. It may still cause us problems and in some cases heartbreak. But it is seemingly more under control than it was over a year ago. People who have now been vaccinated are I believe around 75% less likely to die from Covid if they catch it and also less likely to get the virus or transmit it. Over time that will make a huge difference as it will hopefully no longer be able to mutate at the rate that it was due to the level of transmissions. I am not a Scientist by the way, no way near clever enough for that! So I may have got that a bit wrong, but I think that is the general idea.
It is great that the vaccination is available to all adults now. As far as I can see the reason for the delay in reopening the United Kingdom was to get more people vaccinated. I had my second injection more than six weeks ago. Therefore I am wondering if I can get a booster in September. Just to be on the safe side. The scientists have done an amazing job in a relatively short space of time. However there are obviously lots of other very serious medical conditions that we have to focus on once again. Of course the country needs to be restriction free as soon as it is fully viable to do so.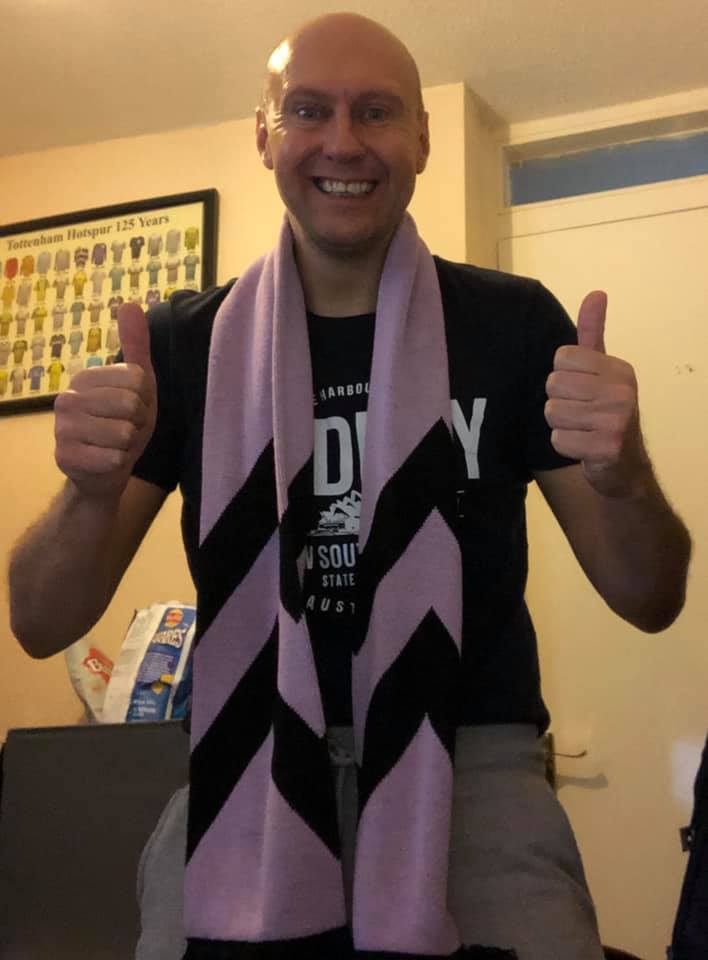 I do appreciate I have talked quite a lot about the current situation but I could not just ignore it. As it has massively impacted what I have been up to during the last eighteen months. I am sure you noticed that there have been a lot less holiday specials from me for example. Last weekend I did actually go out to a restaurant to eat for the first time since February 2020. My now long suffering girlfriend was keen to go out for food and as she has been cooking pretty much every Saturday night for the last twelve months. It did only seem fair. Plus I found somewhere that was on the Coeliac UK accredited list, so I thought it would be safe for me to go there.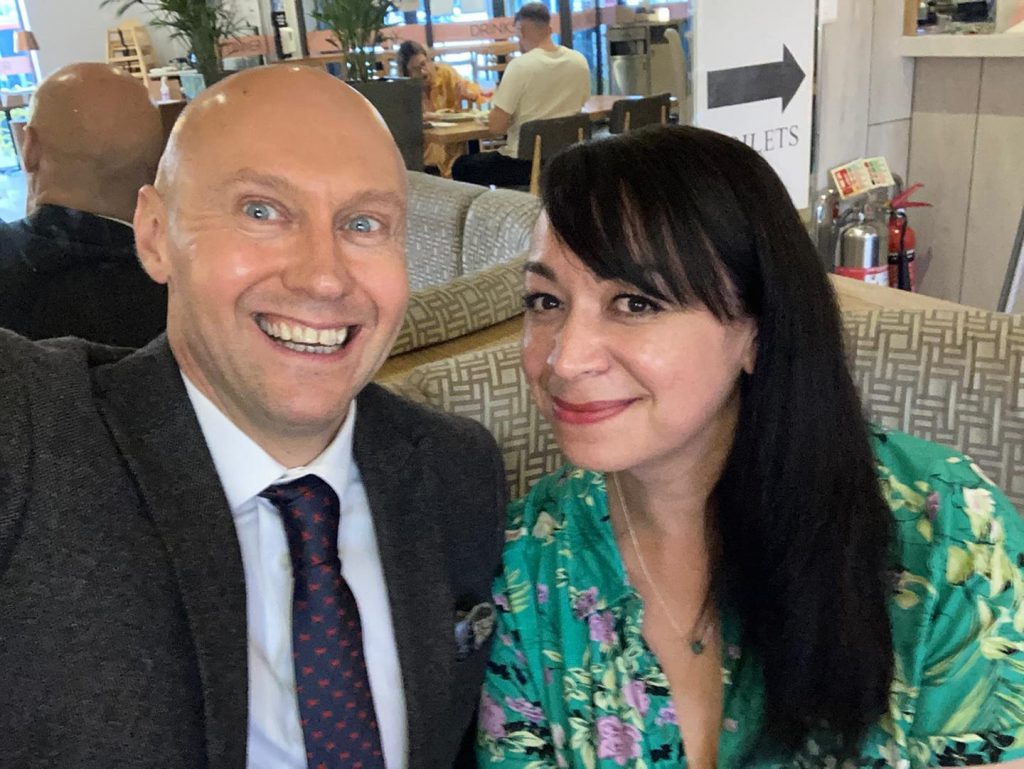 We booked a table at her local Prezzo. Originally the plan was to eat outside but it was raining so I had to be brave and sit at a table inside the place. It was all very well managed everyone was wearing their masks when moving about and all the tables were nicely spaced out. I instantly felt at ease and relaxed. As somebody who had not been out much I was not ready for people to be too close to me just yet under a roof. They offer a full Gluten Free menu in that pretty much everything on the menu can be served as the Gluten Free version. Therefore as this was my first restaurant visit since being diagnosed as Coeliac I had lots of options to choose from.
I think it was a combination of eating out for the first time in ages, the fact I had so much choice or possibly the glass of Malbec that I was enjoying. But I ordered a full three course meal. For starters I had Gluten Free Garlic Bread with Red Onions and Cheese. That was followed by Pasta Arrabiata Gluten Free style. Then as one of my many mottos is that a meal must be finished off with something sweet. I had a Gluten Free Black Currant and Prosecco Cheese Cake. The whole meal was really nice. The Staff were great even though the waitress managed to deliver us the main with no cutlery. She quickly resolved this issue when I got her attention.
I very much enjoyed it and felt safe and happy in the surroundings. It was only the third time we had actually eaten out together, so luckily I managed to remember all the correct table etiquette. When we got there the place was packed then about half way through our meal it was nearly empty. I used to be able to clear a pub just by being in one and talking. It would seem that "skill" is also transferrable to Italian restaurants. We were only out for a couple of hours but it was nice to have a change of scenery and drink someone else's wine. I am sure I will not leave it that long to eat out again, all being well.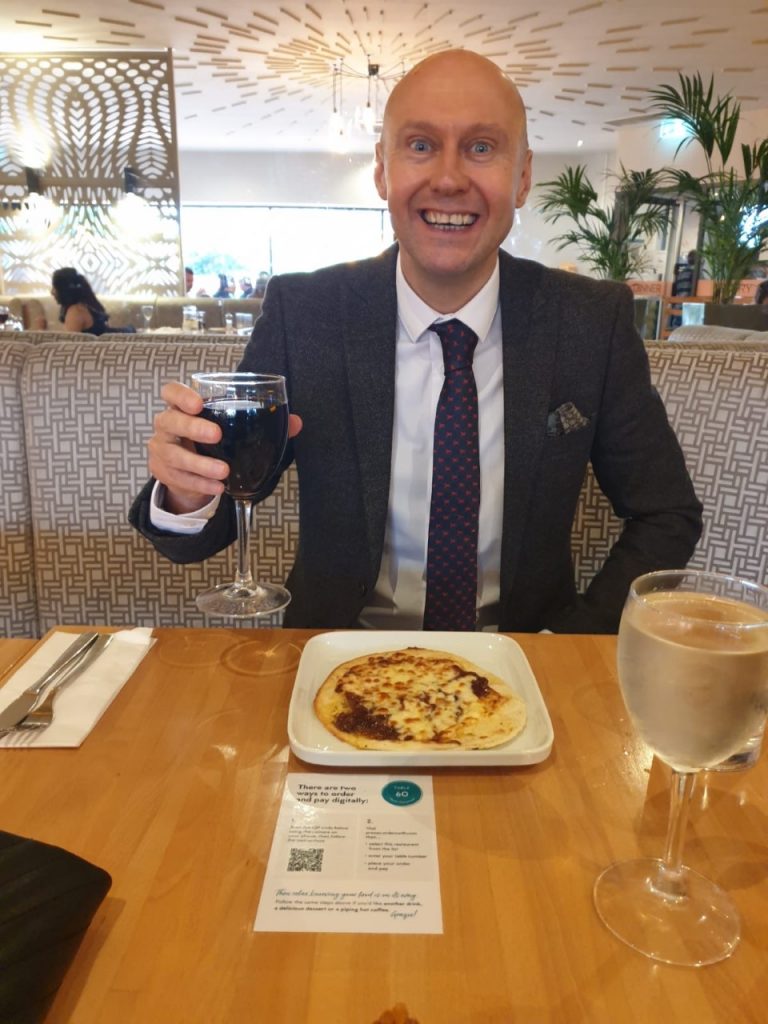 I have always drunk move than your average amount of tea. When I was still at school it was more controlled than it is now as we did not have tea breaks, so I could not have any during the day. Once I got my first full time job at seventeen my tea intake went through the roof. As a general rule I cannot leave the house in the morning unless I have had at least two cups of the stuff. I do consider myself a great tea maker owing mainly to the amount of cups that I have made in my life. I think I average about ten cups a day at the minute. For me it is a multi-purpose substance. It wakes me up in the morning plus I can happily drink it to relax before I go to bed.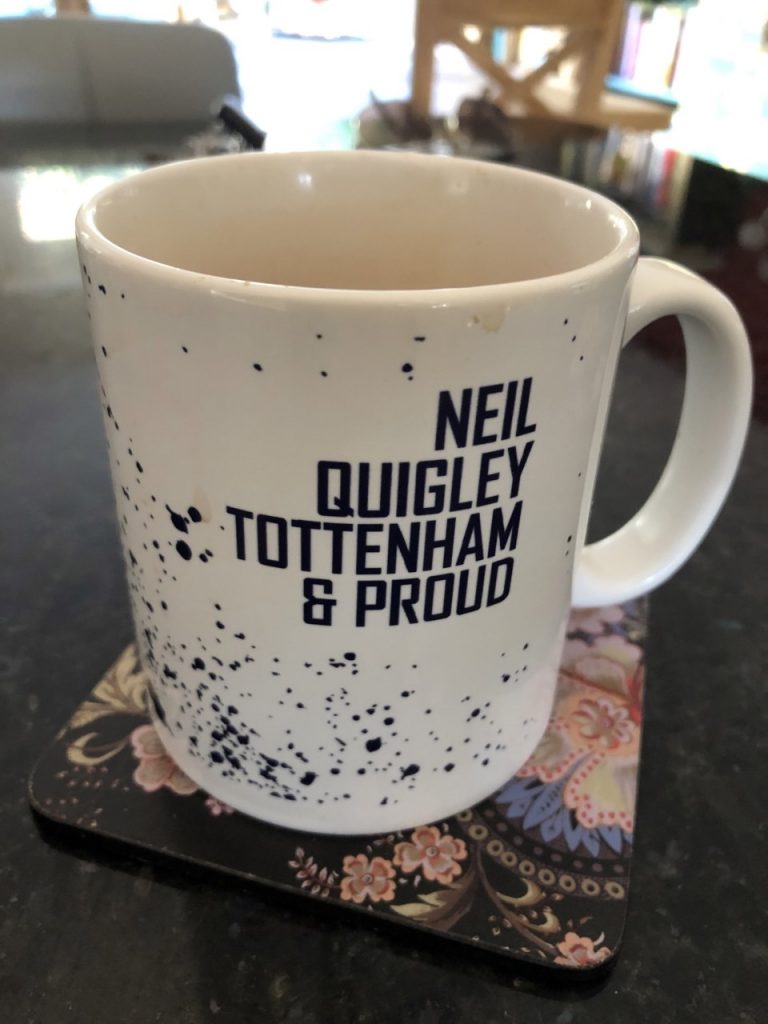 I spoke to a dietician last week. It was to do with my Coeliac Disease and offered by the NHS to make sure my Gluten Free diet is healthy and balanced. I have been trying to eat well for about ten years now and my general food intake does include a lot of fruit and vegetables. I have actually found my new restrictions to be even heathier. As I now tend to have less processed meat, no bread and less chocolate. One of the issues with Coeliac Disease is that it affects the body's immune system and ability to absorb nutrients. I was diagnosed in February and being on a Gluten Free diet should correct these issues but it can take up to a year to start working after the diet change.
Generally as I suspected I was doing ok with what I was consuming. She did make a couple of good suggestions for other vegetables that could help with my condition. I do have quite a strict fitness regime. I run nine miles three times a week, do five miles on the exercise bike three times a week as well as doing weight lifting, Yoga and Pilates. Therefore if I do say so myself I am in reasonably good shape at the moment. However since I have been Gluten Free I have actually lost a bit of weight, so the dietician suggested that maybe I should try to consume a few more calories a week. That means I can have more chocolate and Gluten Free cake as far as I am concerned.
It is very important I eat lots of foods that have Iron and Calcium in them. They are nutrients Coeliac sufferers are often low in. That suits me perfectly as Steak and Cheese are both good sources of them. The other thing she did mention is that sometimes tea can affect the ability of the body to absorb these things. She did suggest that I might like to try to cut down on my tea intake. I do appreciate that it is good sound health advice and I will admit I know I should have less of it. But I have already lost Gluten therefore all standard bread and beer in the last six months so I am not ready to give up on my tea just yet I am afraid.
I have been really enjoying this current series of The Last Leg on Channel 4. They always have some great guests on and I like the whole atmosphere of it, it is fun yet at the same time does make a few decent points. I have seen Josh Widdicombe live a few times and I think he is really funny. I have also seen Adam Hills do his stand up and he is just such a likeable bloke who has a great rapport with the audience. Plus I once saw Alex Brooker drinking champagne with a load of mates in a bar I was in around Bond Street in London. I did not go and say hello to him but I was trying my best not to stare if I am honest.
I have been to see the show live. The three of them clearly all get on very well with each other. And compliment each other perfectly as they all seem to come at things from different angles giving them their own unique jokes. It just all seems to work. I like the way the programme kind of happened by accident. They were all thrown together to cover the Paralympics in 2012 and then from that it became this weekly topical comedy show. Let us not forget they are the ones who organised a big Tuba to follow Donald Trump around when he visited Scotland. That in itself is genius. It is worth a watch if you have never seen it.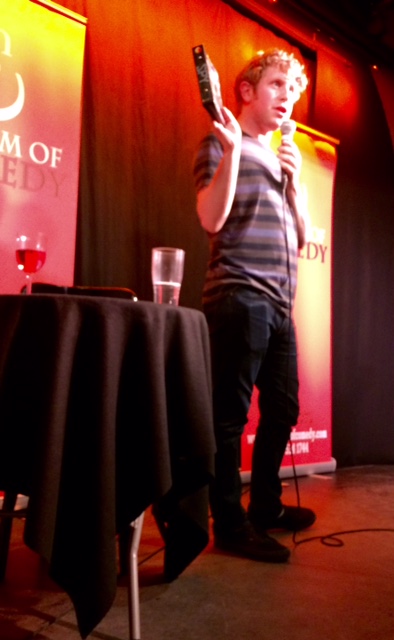 Two of the horses that I have a small amount of shares in via Owners Group have run recently. Force Ten who I have visited at Champion Trainer Paul Nicholls stables in Somerset ran in a Hurdles race down at Newton Abbot. I went and saw his race course debut at Newbury Race Course in 2018. He is six years old and although he was looking good in training he has been finding it difficult to settle in his races. This has meant that on occasion he has been badly misbehaving in the Parade Ring or used all his energy up by being too pent up before the race has even started.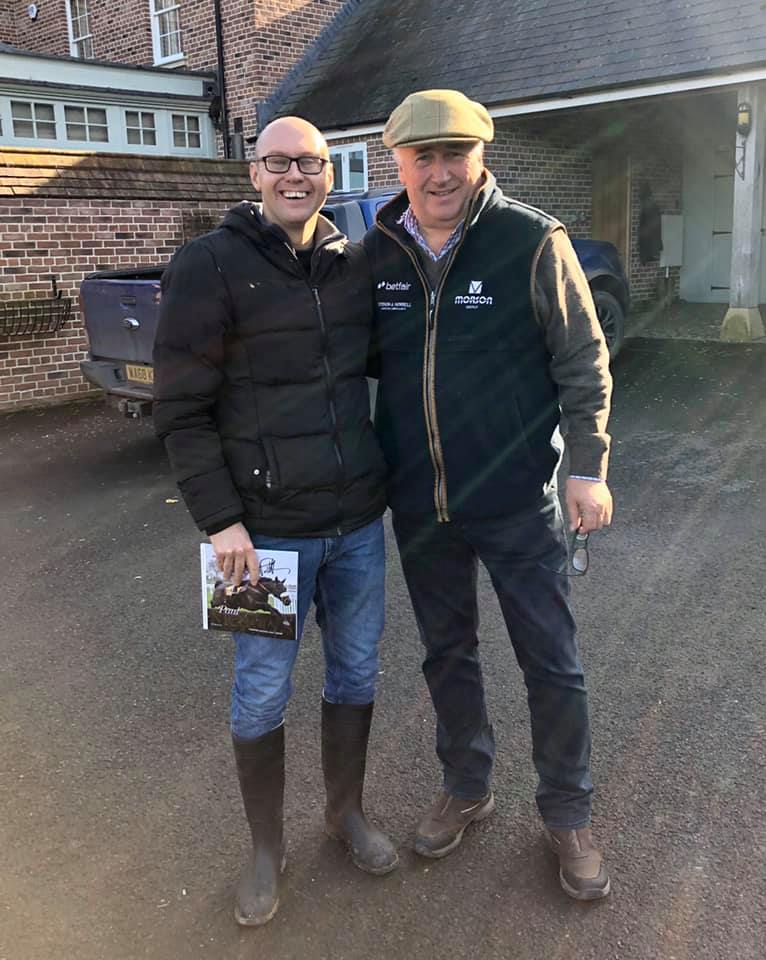 In his previous two runs he had set off at a rate of knots got himself to the front and then just run out of steam in the final stages and finished near the back. We have tried using a hood, blinkers and cheek pieces to calm him down. But none of these measures have made any difference. The plan for Newton Abbot was to get him to lead from the front and try to win that way. However once again he did not settle. He was in midfield for most of the way round then got up into fourth place with a few furlongs to go then seemingly almost stopped.
Due to the fact that it does not appear that he will take to racing. The decision has been made to retire him from the sport. This means he will be retrained to be a riding school or family horse. It is a shame as I did have high hopes for him but it was just not meant to be sadly. As ever the important thing is the animal's welfare. And if he was not happy he needs to find something that he enjoys in life. He is now at the Owners Group's facility called Equiprep turned out with other horses in a field waiting to be rehomed. You win some, you lose some I guess.
Another one of my horse's called Proclaimer had his second race after a long lay-off recently to. He was off the track for six months as they feared he might have a problem with his back. Fortunately that was not the case and he was able to return to training. He is trained by Julie Camacho. She has been pleased with his work at home but sadly he has disappointed us a bit in his two runs since his enforced break. In his most recent effort he was in contention until the final three furlongs then rapidly fell away, which is not like him. I will just have to be patient and wait to see what we do with him next. I get a weekly update on all my horses and regular videos, so I am very much kept in the loop, which is great.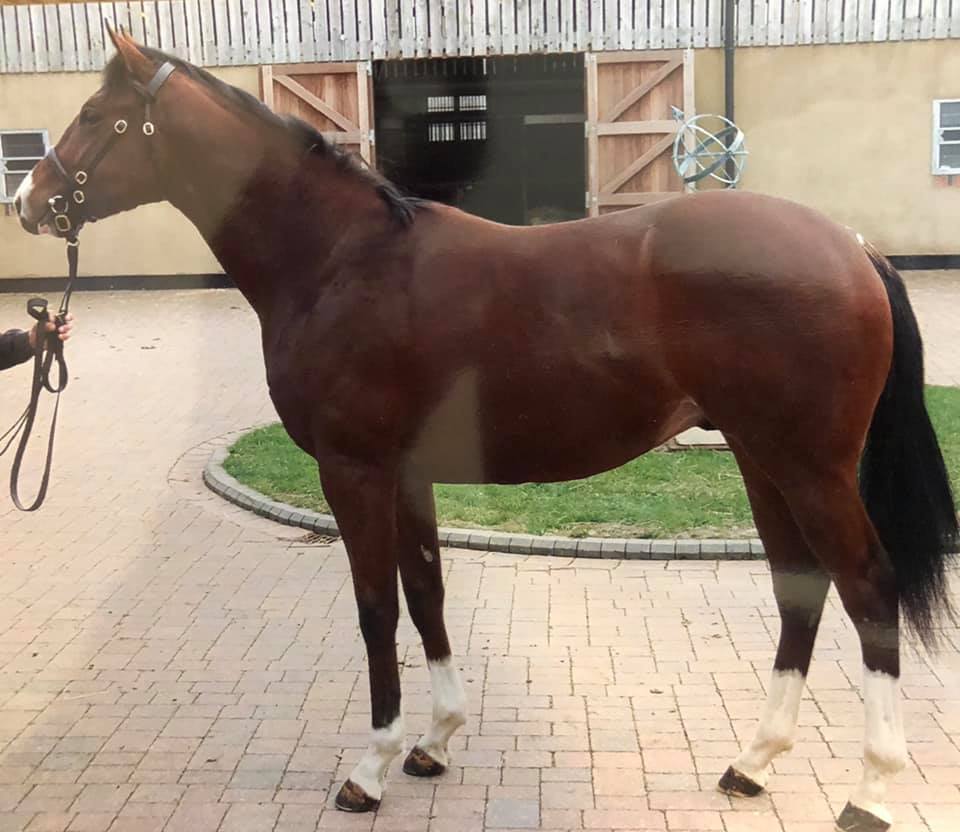 The delayed European Championships have reached the Quarter Finals stage. There have already been a few shock results in the knock out rounds and some good teams have already gone. It was a shame that Wales got knocked out but then owing to the Christian Eriksen incident it was nice to see Denmark progress. He was one of my favourite players when he was at Spurs. When we were at our best under Pochettino everything went through him. I wish him a speedy recovery. I think the final winner of this competition is still quite hard to call but we will all know in a week's time and then all pretend it was obvious from the start.
England are still in the competition after beating Germany two – nil at Wembley last Tuesday. That is the first time we have beaten them in a knock out tournament match for fifty five years, when we beat them in the World Cup Final in 1966 also at Wembley, so we were due a victory over them. As a Spurs fan it was great to see Captain Harry Kane get his goal. We play Ukraine in Rome tonight and if we can get through that both the Semi-Final and Final will be played at Wembley, which surely should give us an extra boost. I will be glued to the game later. Come on England!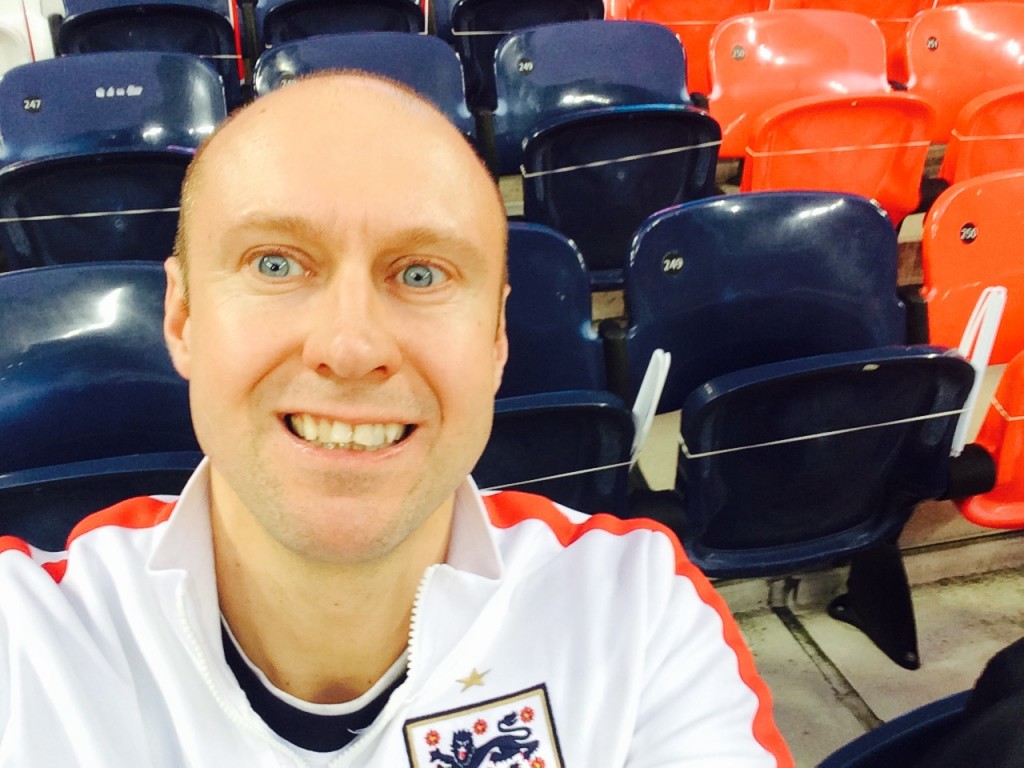 A quick reminder that you can listen to me every Saturday afternoon between 2pm – 4pm on Radio Ninesprings https://www.radioninesprings.co.uk/
Have fun and we will catch up again soon. Stay safe! Cheers Neil.