Hi there, how are you doing? I hope you have had a really good couple of weeks. Mine have been busy and lots of fun. Two weeks ago today then I went to my second Royal Ascot. Last year, as I was just dipping my toe in. I went in the Windsor Enclosure. Which was brilliant. But this time I thought I would upgrade slightly and just see what it was like in the Queen Anne Enclosure.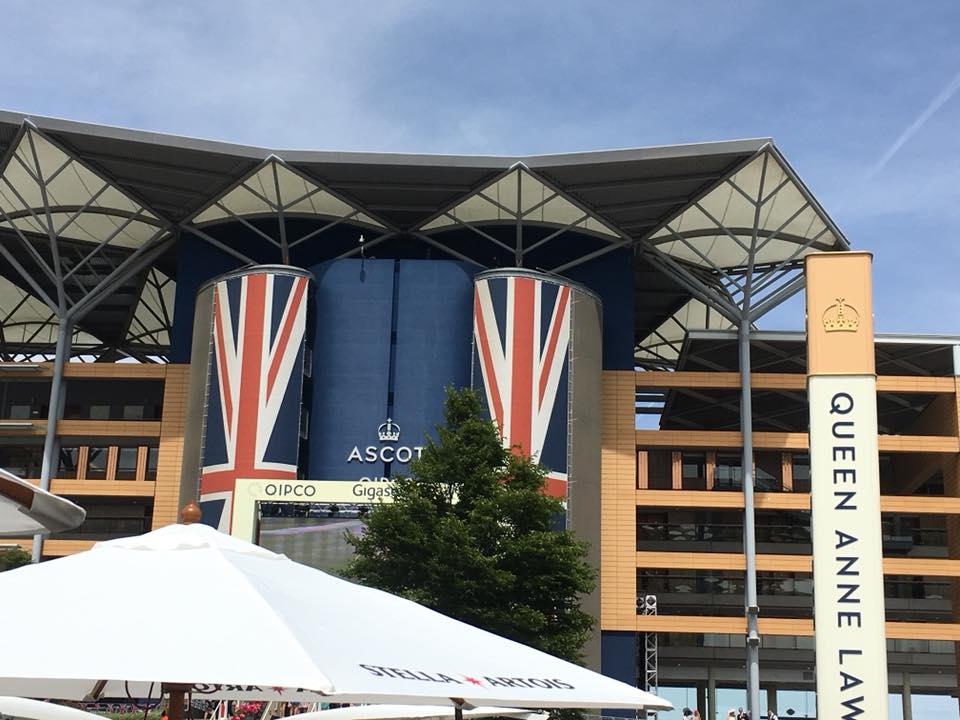 I went there with a good showbiz friend of mine Mike Sterling. We met up at Waterloo on the Saturday morning. After grabbing some water for the journey. We then braved what I suspected would be a packed train to Berkshire. However it was actually not that bad and we managed to get a seat together. Which meant we could catch up and have a nice natter. Which made the travel time fly by.
We arrived at the racetrack around twelve forty-five. Sensibly we decided to grab some food first. There were plenty of options. But in the end we opted for a chicken wrap. Which I must admit hit the spot and tasted pretty damn nice to. After a stroll round the place. Just to get our bearings. We decided to have a quick drink before the Royals arrived. It is a marathon day not a sprint at Ascot, so we just started off with an half of lager each. You really cannot buy experience.
Then it was time to head off to get a place in the Parade Ring. Ahead of the arrival of the Queen. To get the space I wanted we had to get in there a bit early. But we did find a cracking spot. Right next to the area set aside for people who were in the Royal Enclosure. Before she arrived Mike managed to nip out and get us another beverage to toast her arrival. Which with the crowds growing was quite a feat to be honest.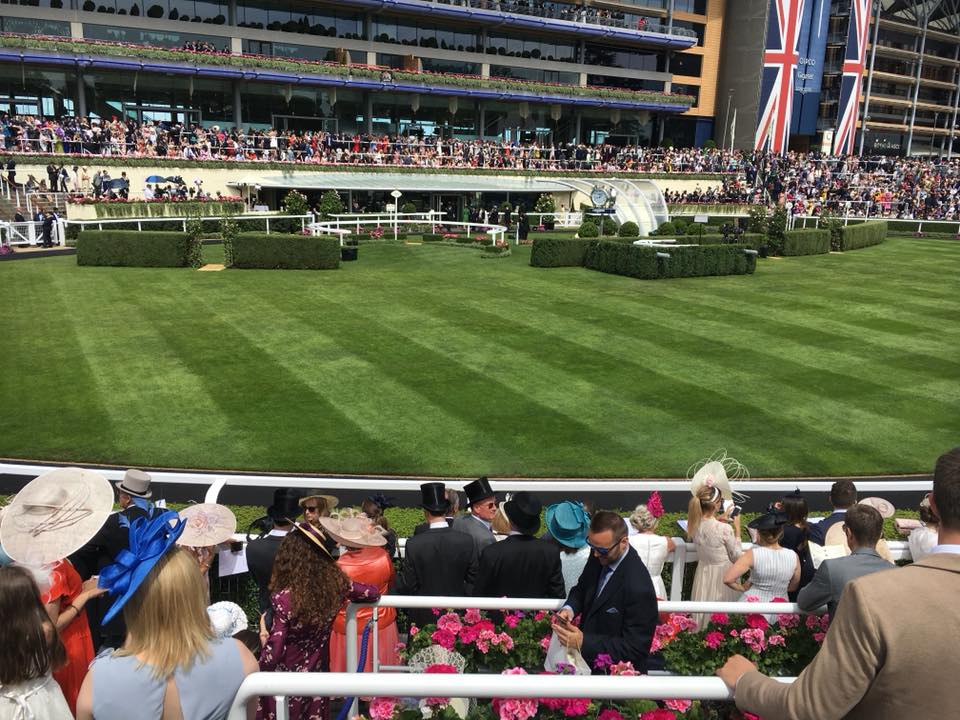 I am a big fan of the Royal family, so I enjoyed Her Majesty arriving in her carriage pulled by those famous grey horses. And her waving to the crowd. I waved back of course. I like to think that she did see me and acknowledged me. Then once she had shaken hands with the selected elite welcoming party. She headed off to her private box to enjoy the day's racing. While we made our way to the track to do the same.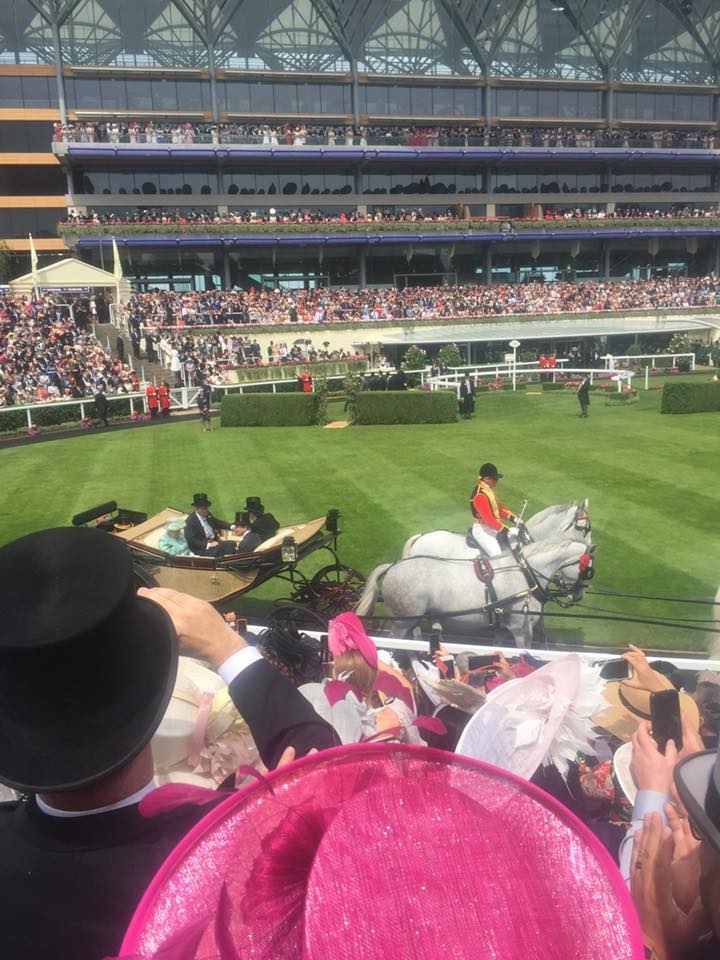 I had a little bit of success in the first race. I was as a child and if I am being honest am now still a fan of the television show The Dukes Of Hazard. The famous car in it is called the General Lee. There was a horse in the race called General Hazard.
It was a bit of an outsider. But on the name alone. I backed it each way. It came in third. Which meant I acquired some money back from that one. I only had one other winner during the afternoon. That however really did not spoil my enjoyment of this fantastic event.
Midway through the afternoon. We took a lunch break in The Band Stand Kitchen restaurant. We sampled the Tex Mex Platter and a Coronation Chicken salad. I have to say it was marvellous. It was all very tasty and the portion size was huge. Which is something you do not always associate with these kind of venues and events. If you know what I mean.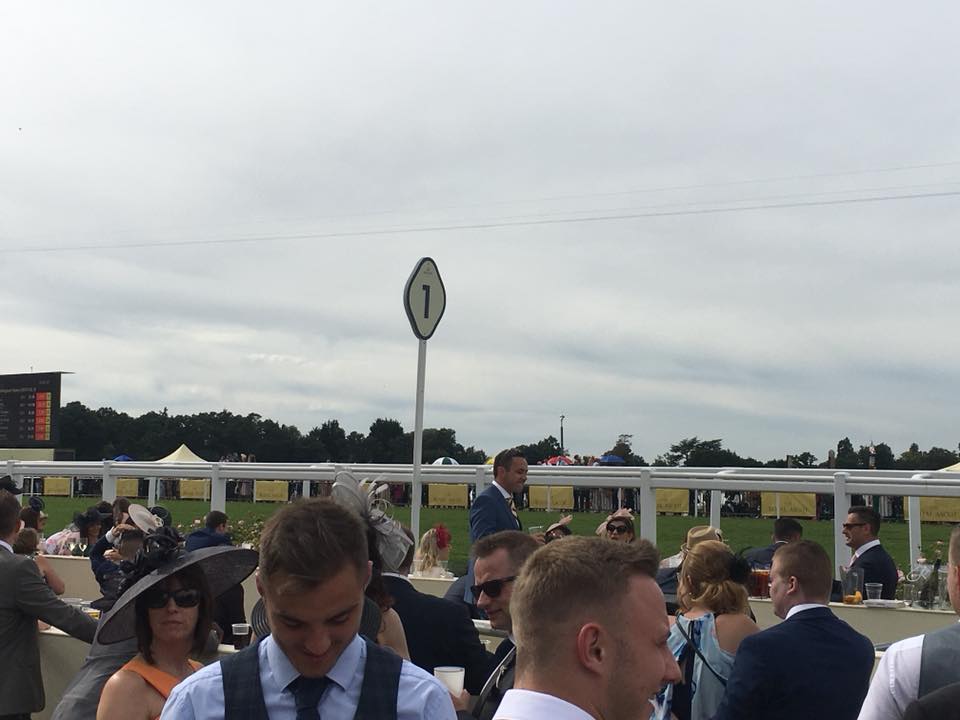 There is a Band Stand in the Queen Anne Enclosure with a full brass band and a singer. After the day's racing is over. There is a traditional sing-song around it. Therefore Mike and I grabbed ourselves a glass of Pimms each and headed there to get involved. Lots of people do stay on to enjoy it.
They did play a whole host of old and relatively new top party songs. Basically everybody there joins in. To make it even easier they put all the words up on the big screens. So it is a bit like a giant karaoke. We did every song from the classic Sweet Caroline to We'll Meet Again and everything in between. It was brilliant fun.
Mike Sterling is a West End performer. Who has starred in The Phantom of The Opera and Les Misarables. So it was amazing to be standing next to him, while he was singing. I was happy to just to sing backing vocals and fill in with some harmony's. It is all so British with flags waving, champagne being drunk and everyone joining in. I must say I loved it!

Rather than rush off. We decided to wait for the train traffic to die down a bit. So we went for a few drinks in a couple of pubs in Ascot. On the way to the first one. We bumped in to a former Jockey that Mike knew called Karen Wiltshire. As well as having a successful riding career. She has also done some presenting on various racing programmes. It was fascinating to talk to her and get some of the inside stories and secrets from the world of racing. It was lovely to meet her.
After having a drink at the pub right next to the train station. We decided to catch the train back to London. It was much quieter than on the way there, so we easily found a seat. We randomly got talking to a couple of Italian ladies. Who had been at the races. Mike speaks a little bit of Italian. Plus he is a trained Opera Singer. Who knows a few big Italian songs. He ends up serenading the ladies with a couple of songs in their native tongue.
I was sitting next to him and let me tell you it sounded beautiful. They were loving it. One of them was filming it on her phone, so she could send it to all her friends in Italy.  We had people walking down the train to get closer and enjoy the impromptu performance.
It is a shame neither of us were wearing Top Hats or we could have put them down and made a few quid. To have such a talent must be amazing. He absolutely made the two girls day. It also made the train trip back to London very enjoyable.
Once we were back in Waterloo. We went to a nearby bar to have a nice glass of red wine to toast a successful and fun day. It was such a good occasion that I am already planning next year's trip. I will again choose the Queen Anne Enclosure. Mainly just for the access to the Parade Ring and the Band Stand singing at the close of the event.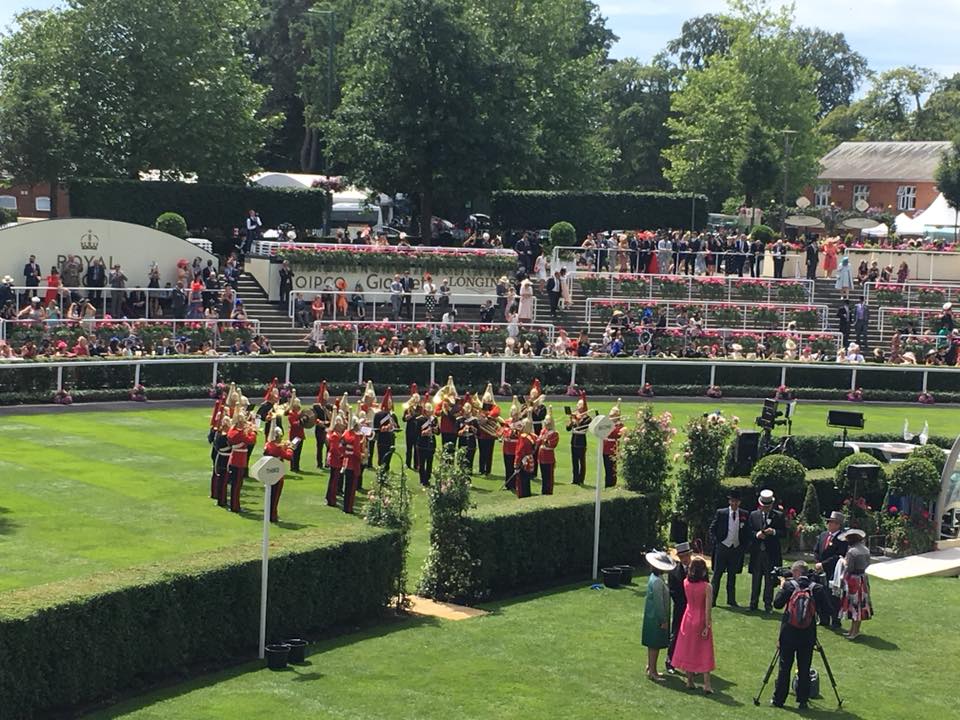 I had a brilliant time at this year's Tringe Roving Comedy Night. I did the course and performed at it in 2012. Then last year I got to do it again. Which was so much fun. I was watching all the action at The Kings Arms. A venue that I played during my debut year. There were twelve brand new comedians and four professionals. One for each of the four groups, that each perform in four different pubs around the town.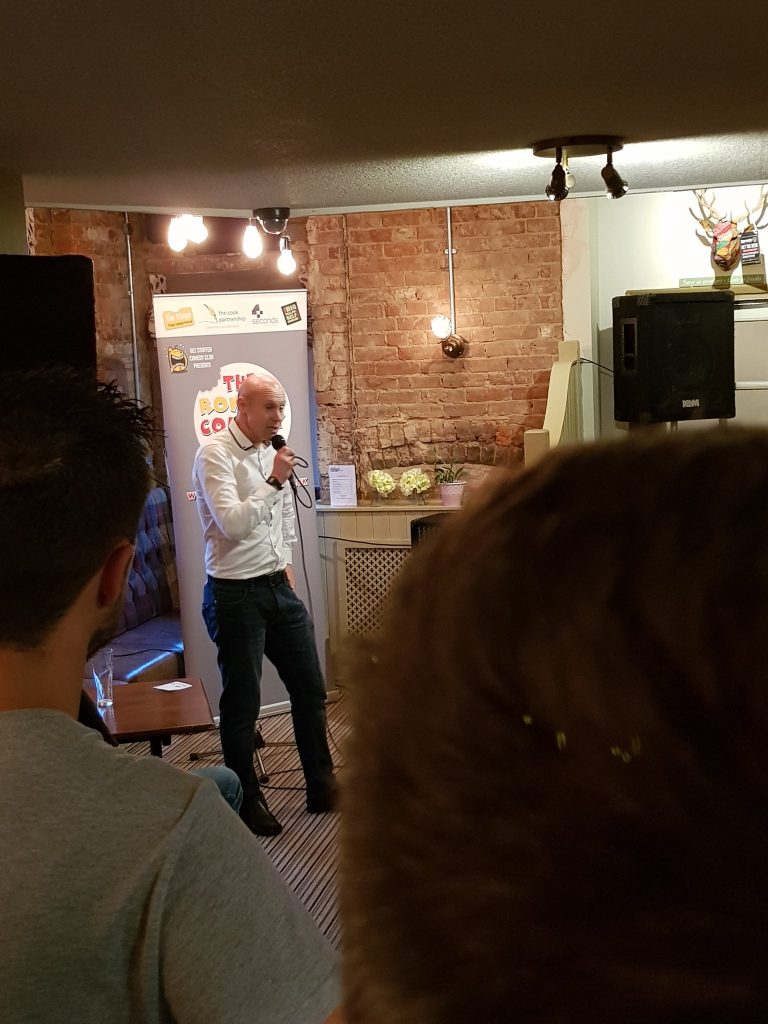 Congratulations to all of the Logan Murray Course Graduates. Who performed on the night. You were all great. You got up there and did you stuff. I hope you enjoyed it and will keep doing it. If you now have the taste for it after this introduction. I would recommend doing the comedy course and this event to anyone. It is lots of fun and you will get a lot out of it. The people behind the Tringe Festival are all ace.
The professional comedians were all brilliant. They included Steve Best, who really does have his own unique style. I enjoyed seeing him for the first time. Rich Wilson, who was another new one on me was also very funny. Then there was the brill Laura Lexx.  Who I had seen before doing the warm up at a recording of Upstart Crow. She is fantastic.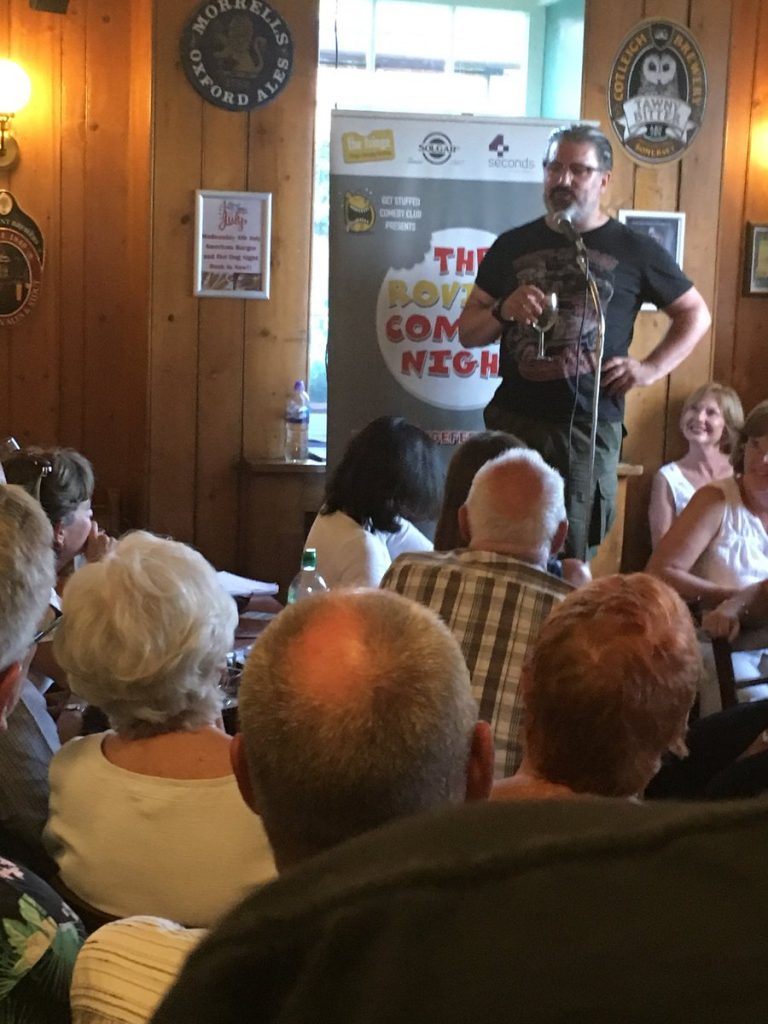 Finally there was the guy who I once gave a lift home to. The always hilarious Silky. He was quality as ever. It helps the whole night along. When you know that you are never more than three comedians away from a seasoned and polished act. As a new comedian. I was delighted with this. As it made the audience more patient knowing that a comedy treat was on the way very soon.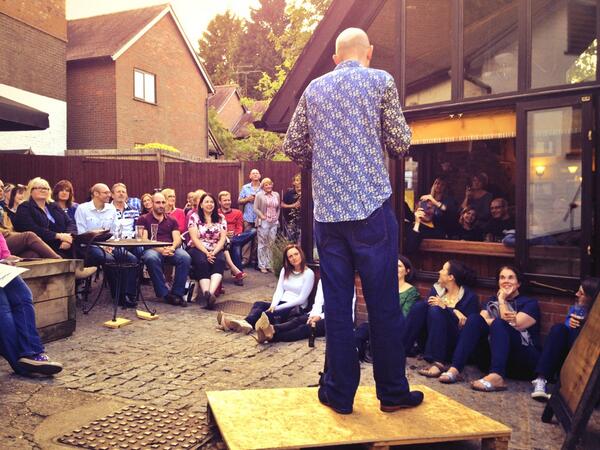 I did manage to briefly catch up with Silky after the show. For our annual chat. He is a top bloke. I did also grab a quick word with the very funny Olaf Falafel. Plus I spoke to the man behind the whole brilliant festival Ben Moorhouse.
I am hoping to bump in to all of them and see their full shows. When I am up in Edinburgh at the Festival in August. Sadly though I did not get to see the comedy guru himself Logan Murray. I had to dash off before he arrived at the after show drinks.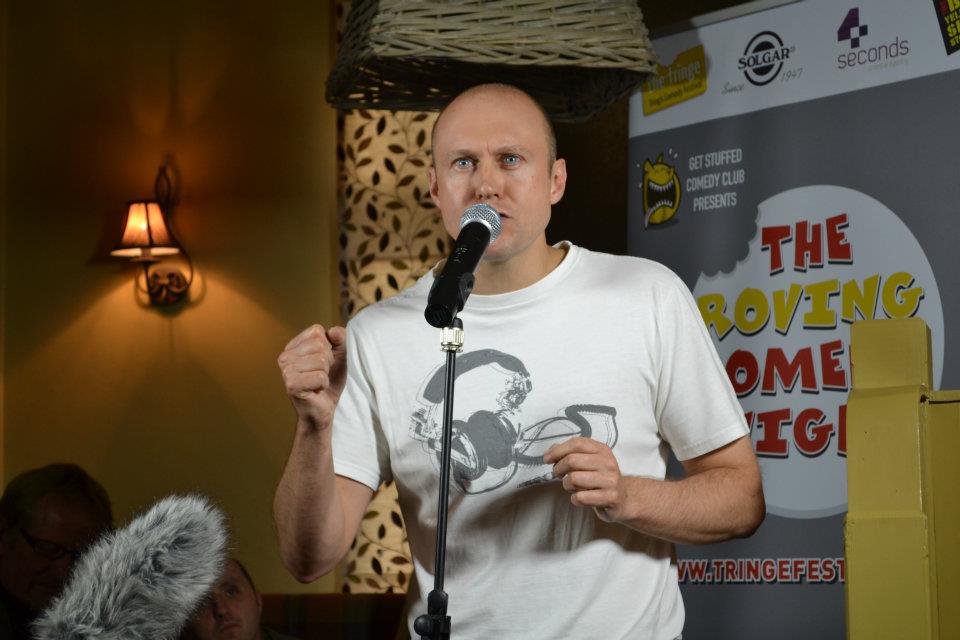 The football World Cup is reaching its big finale. I have been trying to watch as many matches as I can. There have been plenty of goals and excitement and that was just the England against Panama game.
Not to mention the high drama of the penalty shoot out against Columbia. With three Spurs players scoring in it. Just saying! Today we face Sweden in the Quarter Finals. Come on England!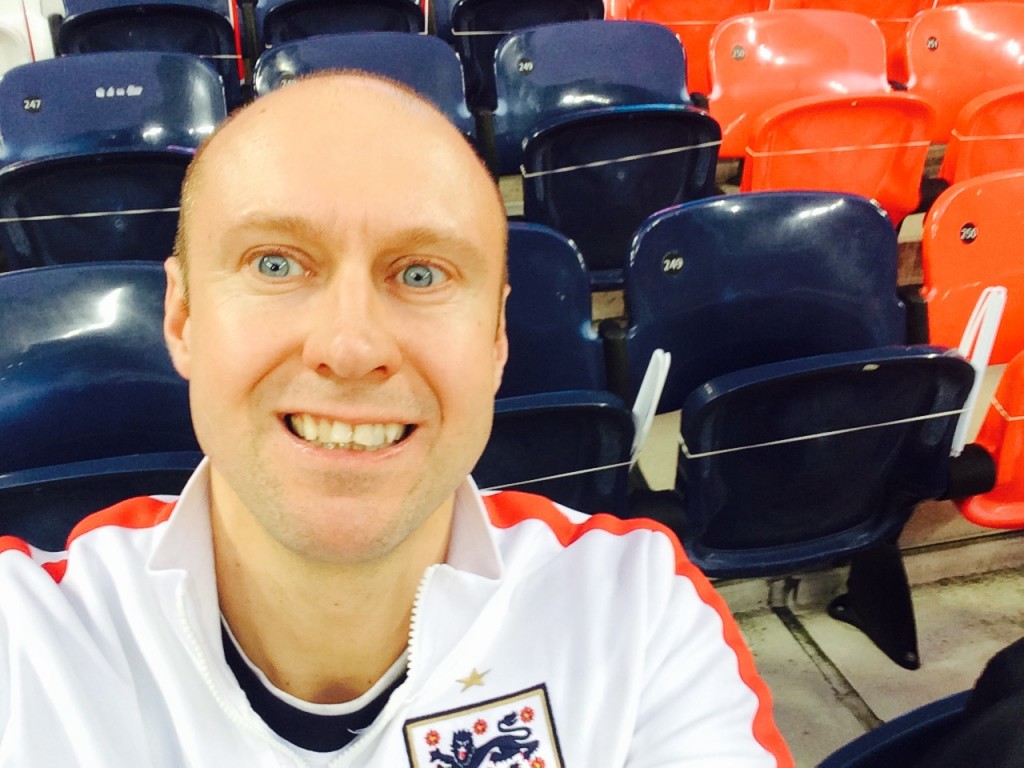 My Dad's cousin lives in Australia and has done for many years. He was in Russia supporting his country at all their group games. He is now visiting England. Which was always the plan. I am not sure if it would have changed if Australia had got through to the knock out rounds. Or he was realistic about their chances. When all of this was booked.
I am hoping to see him today to find out what it was like in Russia. And actually being there at a World Cup supporting your nation. I would love to be able to do that myself one day. Now that the chance of me representing England in one of these tournaments has may be passed. Also I quite fancy a visit to Australia, so I may have a chat to him about that to. It will be really nice to meet up with him.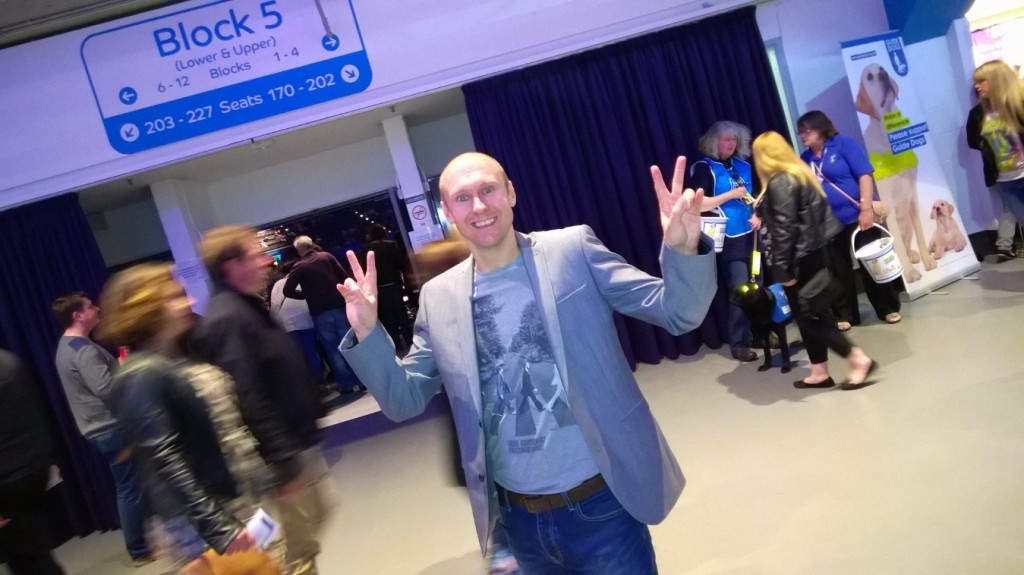 I am very excited about my upcoming holiday. I am going to America to do a bit of a musically inspired tour of the place. Which includes visits to the home of County and Western Nashville, the place where Elvis Presley made his home Memphis and the area where Jazz and Blues exploded New Orleans.
It is going to be extremely interesting and a lot of fun. It does mean the blog will be taking a little bit of a break. But I will of course tell you all about the trip, when I return.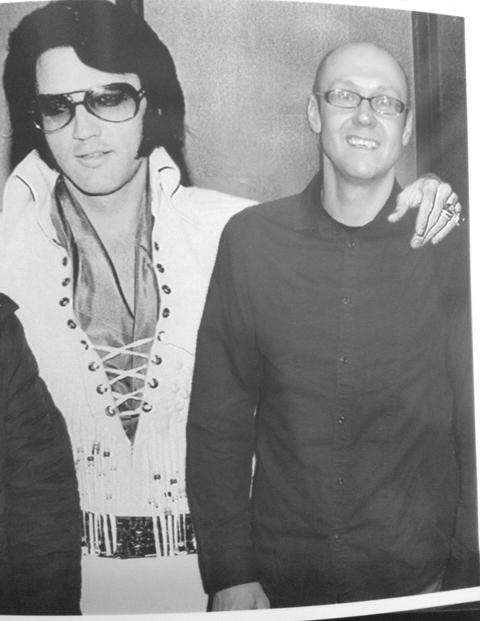 Have fun and we will catch up again soon. Cheers Neil