Hi there, how are you doing? I hope you have had a really good couple of weeks. Mine have been busy and fun. As a season ticket holder at Tottenham Hotspur. I managed to get myself along to the Champions League game against Barcelona at Wembley Stadium. It was a match I had been looking forward to since the draw was made.
Unfortunately going in to it we had a few injuries to key players. But I still felt we could give them a good game. Although we were a goal down inside the first two minutes. Thanks to some genius from the legend that is Lionel Messi. And possibly a little bit of poor decision making from the otherwise excellent Hugo Lloris.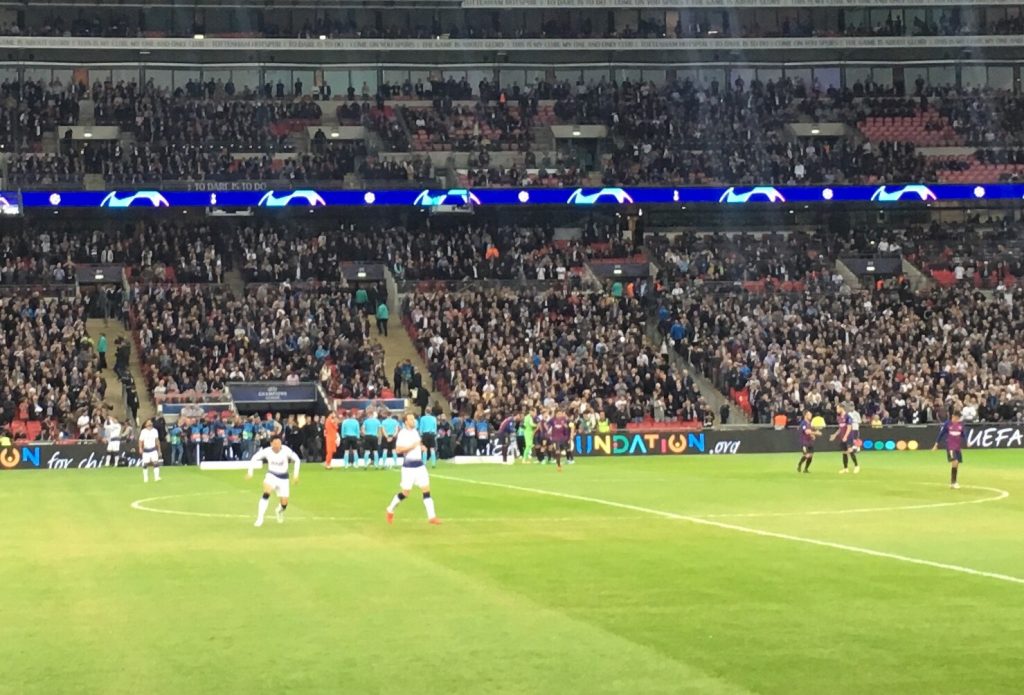 It was a very exciting game to be at. The place was full and the atmosphere was great. Well it was at least for the first few minutes. Then it did go a bit quiet when they scored. Spurs put in a battling performance. There were two moments. When we pulled goals back. That I did think might see us grab a draw or even the win.
Even if we had managed that. Although we played well. We would not really of deserved it. Barcelona were by far the better team. It was an honour to get to see Lionel Messi play in person. He is still, I think the best player in the world. And Yes I have seen Ronaldo play to. He struts around like he owns the place. Always finds space. He can pass, dribble and shoot better than anyone.
He scored two great goals and hit the same post twice. It was a great pleasure to see him play. That Barcelona side has a lot of very good players. But he still looks head and shoulders above of all them. It is possibly the first time I have seen my team lose. And not been too disappointed. We gave it our all. And we were just beaten by a better team.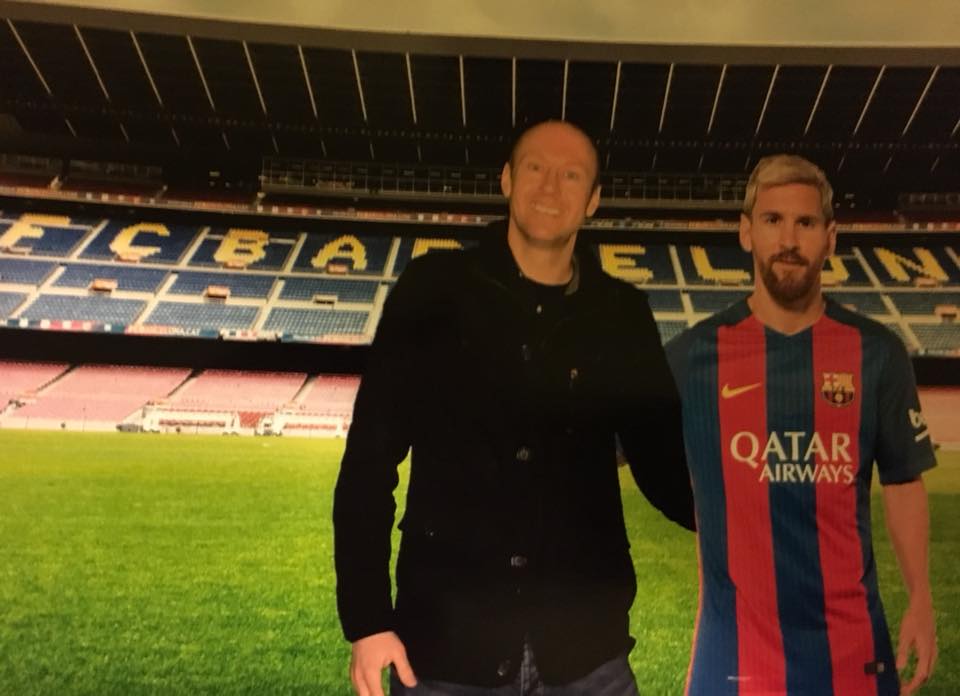 A few Friday's ago some mates and I made our now annual visit to the Ascot Racing Beer Festival. It is just a good excuse to all meet up, have a laugh and watch some racing. Oh and have a few drinks. Well it is a beer festival. So it would be rude not to. We decided to go a bit crazy. And spend an extra five pounds each for the King Edward VII Enclosure.
One of my friend's took responsibility for buying the tickets. I then sensibly checked out the dress code requirements. And sent them to the Whats App Group. That we had set up for this event. This is how seriously we were taking it. We had to wear a shirt with a collar, tie, and a Jacket. I suggested we should all wear suits. Which to be fair, everyone did.
On the day. We met up outside the race course. As the friend who bought the tickets, still had them. When I arrived I noticed that he was not wearing a tie. Almost straight away I asked him if he had one with him. He said no. Then claimed it was not a requirement of the stand we were going in to. I however said otherwise.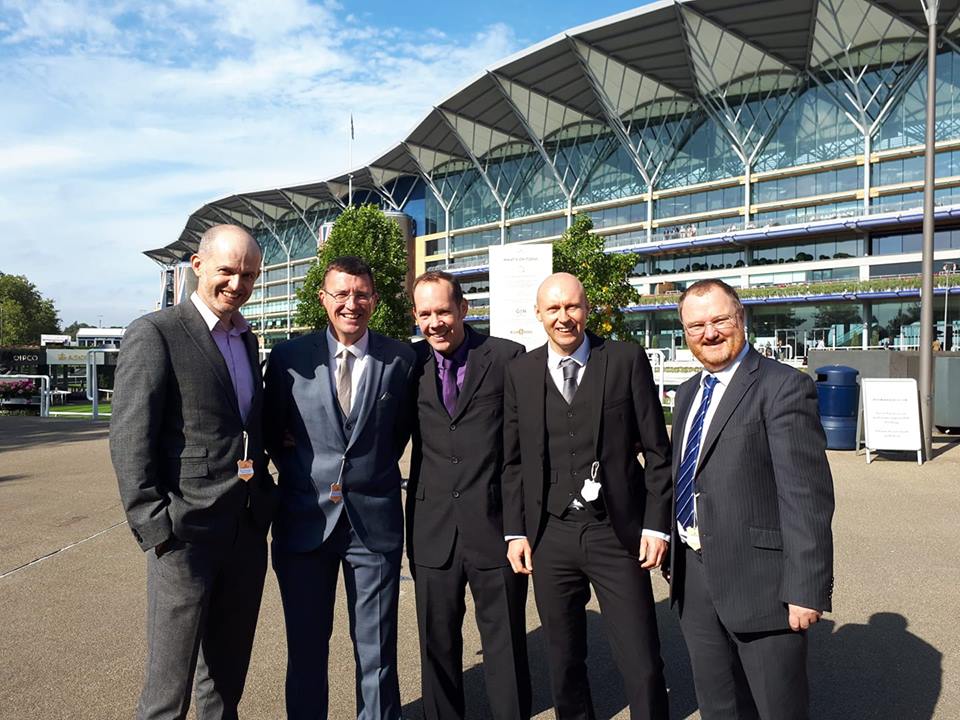 Anyway as we go to walk into the King Edward. He is stopped and told he cannot go in without a tie. The gentlemen informs him that he can buy one downstairs. He then heads off to find himself some neck wear. With us being the great friends we are. We went straight into the enclosure to all get a beer.
We then get a message from him saying the cheapest tie he can find is sixty five pounds. We offer to forfeit the great views and private bars we have. To spend the day downstairs with him. He feels bad, so he goes out in to the High Street to find a tie. But he still cannot find one.
Then he comes back in to the racecourse and finds another shop in the grounds. Where he buys a tie for fifteen pounds. He must have been gone about twenty minutes. He then comes and joins us in the stands for the rest of the day. The moral of this story is always make sure you read all Whats App messages properly.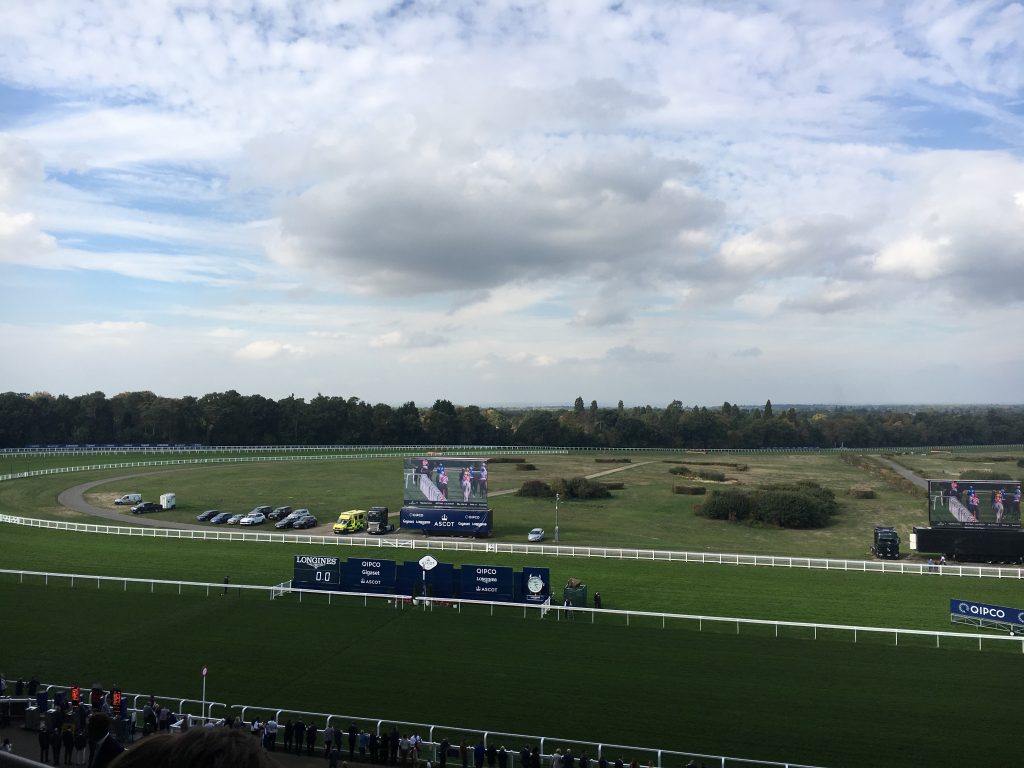 We had a great afternoon, chatting, catching up and laughing. They also had my favourite locally brewed pint there. Which is Rebellion IPA. They are based in Marlow. So it had not had that far to travel to Ascot. It was lovely as ever. I also sampled a pint of the very local Windsor & Eaton Brewery's Champions Day Ale. Which was also very agreeable.
I think everyone had at least one winner during the day. We had a great view of the whole course and the finishing line. From where we were up in the King Edward VII Enclosure. Once the racing was over. We then went to a pub in Ascot for a few more drinks. Luckily they had a barbecue there selling cheeseburgers and hot dogs. We had somehow neglected to get any food during the afternoon. So it was a much needed snack.
It was a brilliant day spent with good friends. We have already made plans to do the same thing next year. Hopefully my mate will make sure he wears his newly purchased tie to. We then got a taxi home. Stopping off in High Wycombe to get some more food.
I was not sure what I fancied. Then I spotted a new Chinese Take-Away. I just grabbed some Chilli Beef and some Dim Sum. The food was great, although I ate it using just my fingers. It was not till I had finished. That I noticed they had put a plastic knife and fork in the bottom of the bag. But on the plus side I will know that next time.
Last Saturday I had the pleasure of attending my cousin's wedding. The ceremony was in a local church in Monks Risborough. In fact, it was the church associated with my Primary School. Therefore for me, being in there waiting for her to arrive. It bought back memories of concerts, Harvest Festivals. And the time I played a Monk in a play there.
I did have plenty of time to do this. As she was about fifteen minutes late arriving at the church. Her husband to be, was cool about it. And took it all in his stride. Plus to be fair, he had already predicted that should would almost certainly not be on time.
It was a really lovely service. My dad gave a reading towards the end. Which he did flawlessly. It really was a job well done. And I was very proud. I did give him a little bit of coaching. When he first started rehearsing it. Therefore I think I should get some of the credit for his performance.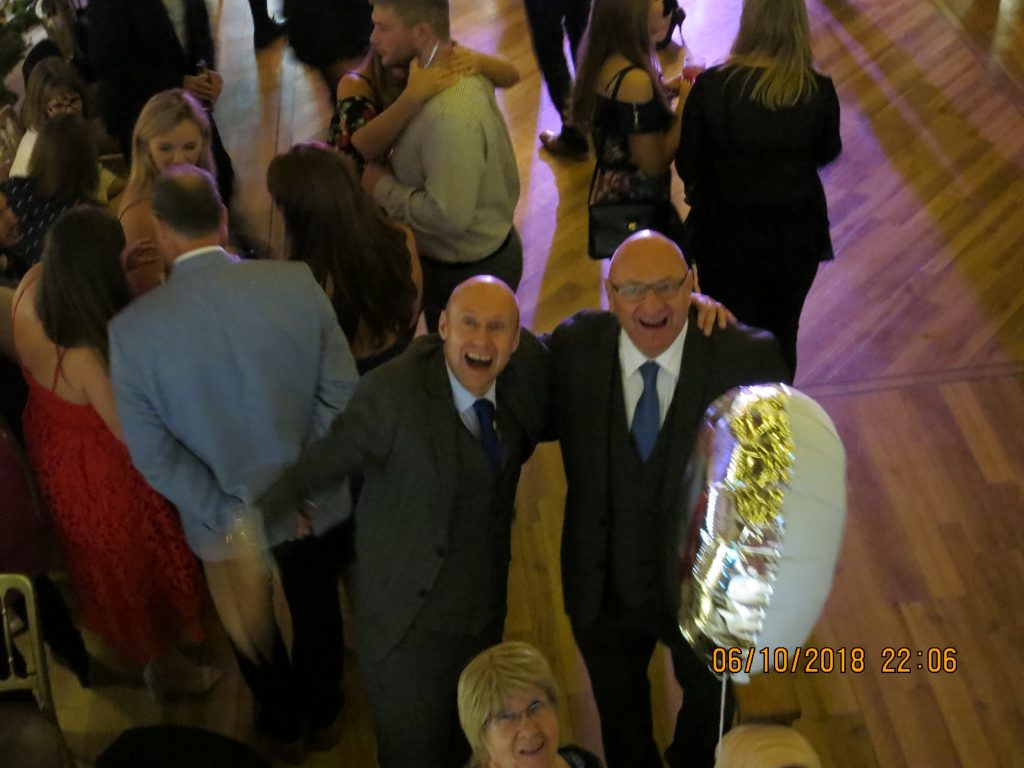 With the marriage ceremony completed. It was then off to the Reception. Which was being held in Burnham Beeches. They had laid on a mini bus to take us there and back. We each had a little snack goody bag to enjoy on the way there. Keeping our energy levels up until the Wedding Breakfast later on. It was Champagne on arrival. Credit to the waiting staff. They were very proficient at topping up glasses. My planned one glass of fizz turned in to being two.
We had some photos taken. Then it was time to sit down for food. The meal was great. I thoroughly enjoyed it. Once the deserts had been tidied away it was time for the speeches. My cousin sadly lost her dad a few years ago.
Her Mum gave her away in the church. And her Sister in effect gave the Father of Bride speech. Although she very much did make it her own. It was an exceptional speech and performance. Pitched I felt perfectly for the occasion. Plus it was very funny. I rate myself as a bit of a public speaker. But I am not sure I would have wanted to follow that.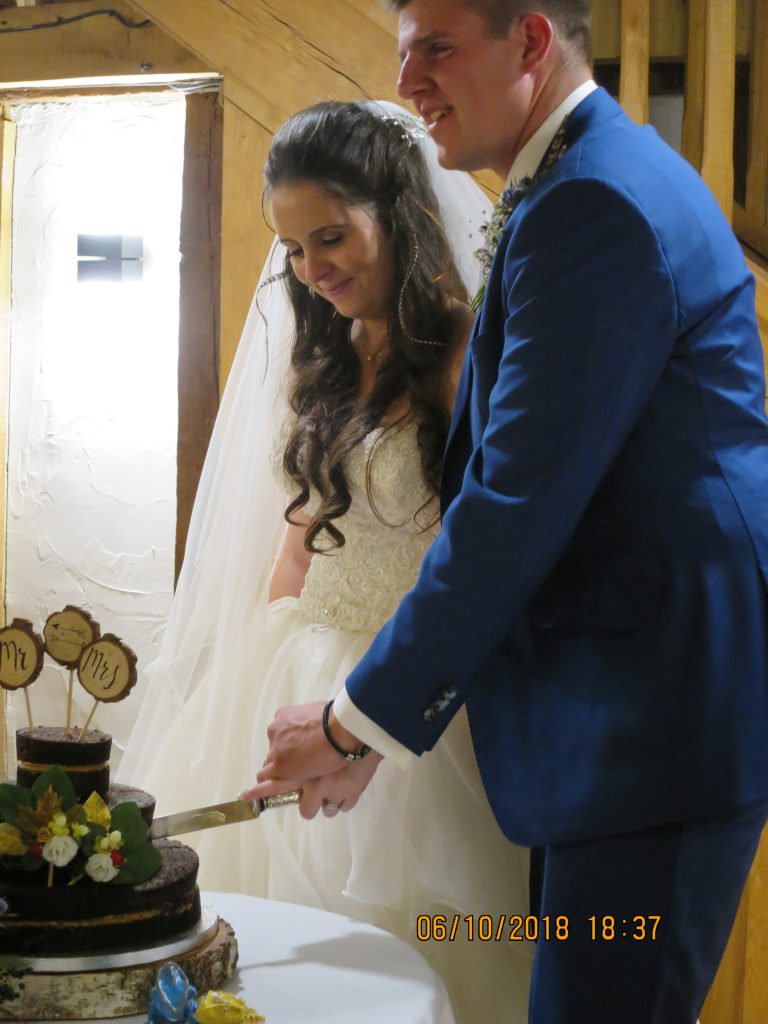 That task fell to the Groom. Who did a splendid job. Before passing the baton on to the Best Man. He did a fantastic job to. Nothing was missing . It was a text book speech with all the key elements in there. After the speeches it was time for a few more group photos. While the room was reset for the evening do and disco.
I must admit that is probably the most I have danced for a while. But rest assured I still have all the moves. I am more than match fit and ready if Strictly Come Dancing come calling.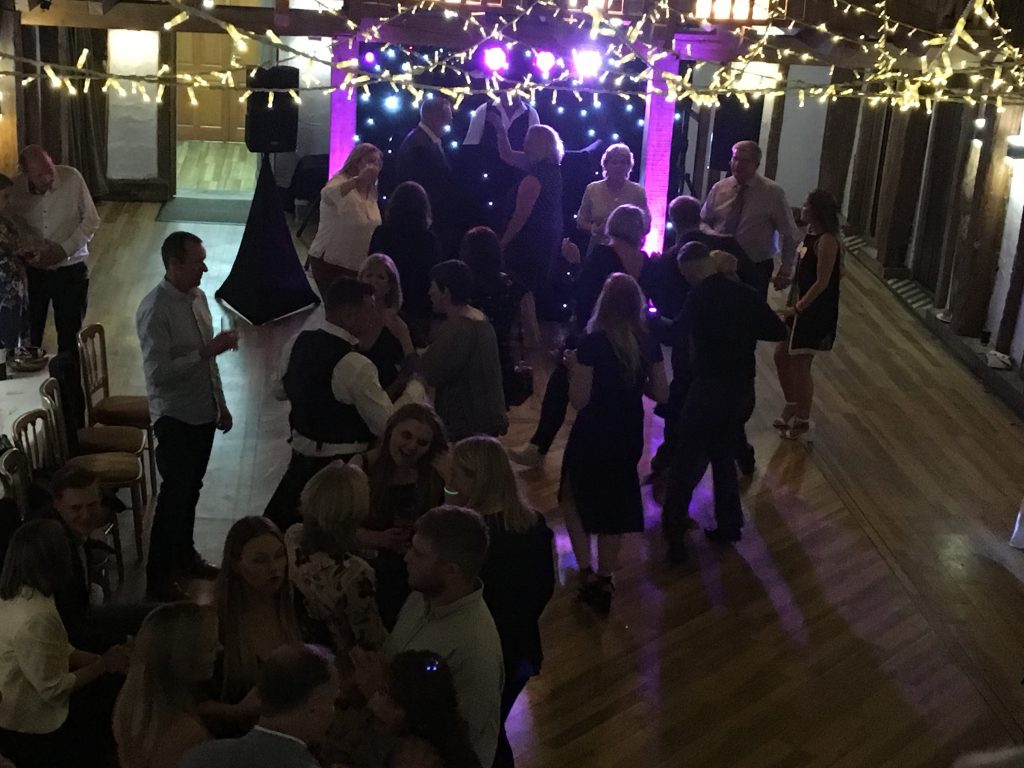 They also had one of those photo booths there. You know the ones where they have a bit of dressing up box. And you can go in and take silly photos. I ended going in there five times with different people during the evening. It was good fun. I am looking forward to seeing some of the pictures.
I had a really lovely day. Talking to lots of relatives. I had not seen for a while. Having a bit of a boogie. Taking funny photos. But mainly of course celebrating the special day of a beautiful couple. Who I wish a very healthy and happy life together. Congratulations to the both of them. Thanks for letting me share your big day with you. We left just before midnight, so I did not turn in to a Pumpkin.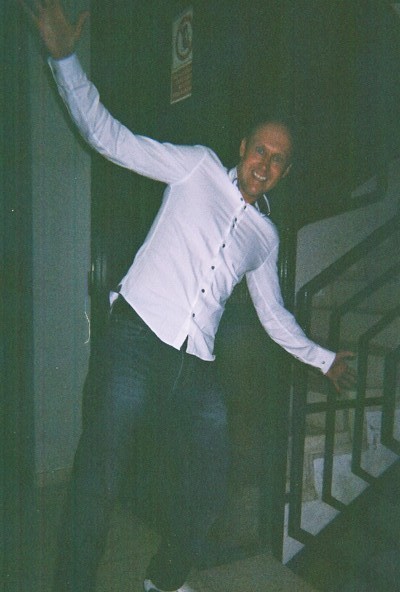 There is quite often something unusual or interesting happening outside my place of work. Which I must confess, I like. As I walked out the door to head home the other evening. There was a full orchestra and large choir performing the classic song from Mary Poppins. That is "Supercalifragilisticexpialidocious."
It sounded brilliant. And I must confess it did put a spring in to my step. And make me smile, as I went past them. I enjoyed it so much I would now like that to happen every time I leave to go home. It was in my head for the next two days. I could not stop singing it!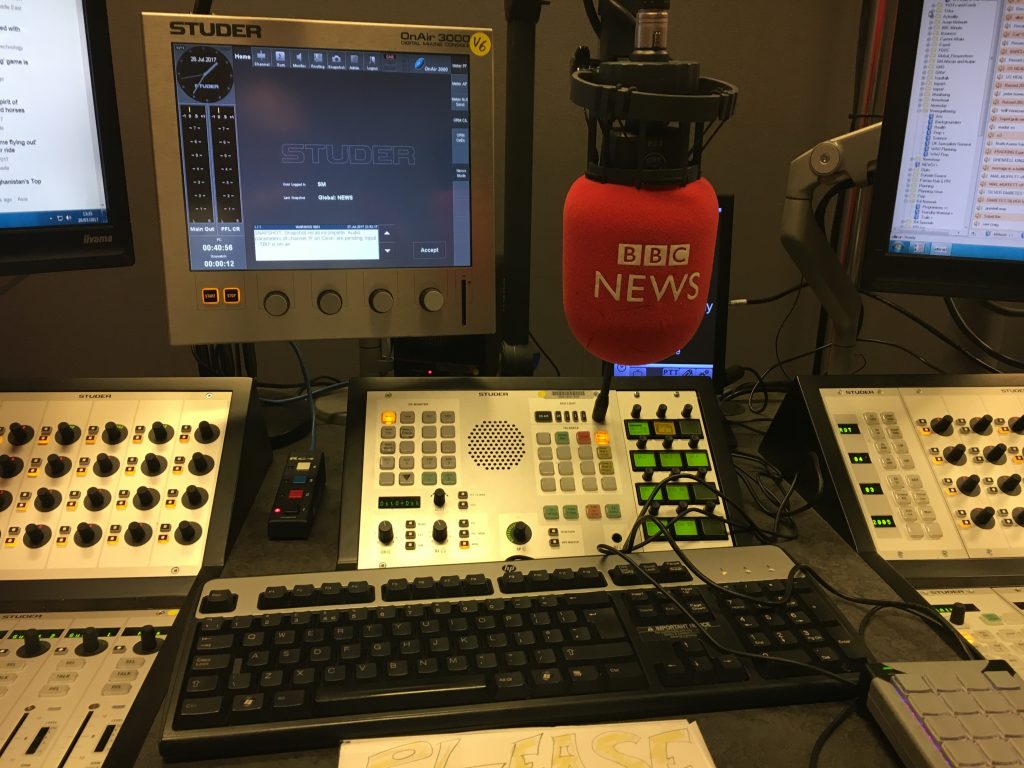 People of Buckinghamshire and surrounding areas. This is your last reminder that the brilliant Evita comes to the Wycome Swan from the 23rd October for a week. My good friend. The super talented Mike Sterling is playing Juan Peron in it. I went and saw it a few months ago in Great Malvern. It is a sensational production of a classic musical.
I am going to the opening night on the Tuesday. I am looking forward to seeing the show once again. Plus catching up with Mike. As I said if you can get yourself a ticket to see this then do. You will not be disappointed.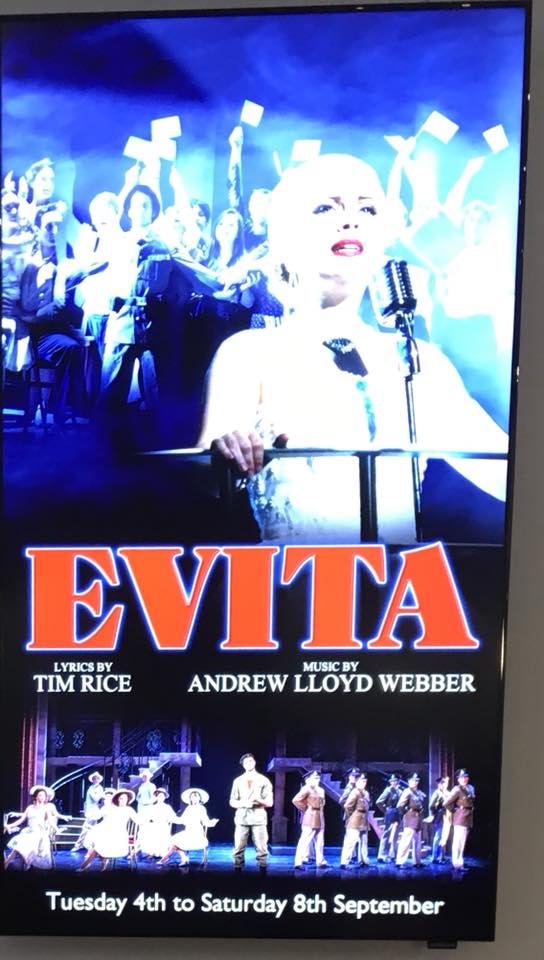 Lee Ryan was voted off of Strictly Come Dancing last week. It was a shame to see him go. He is a nice bloke and good fun.
I did a gig with him in Yeovil once. During his solo career. After he had performed he stayed around for the rest of the night drinking and chatting to the audience.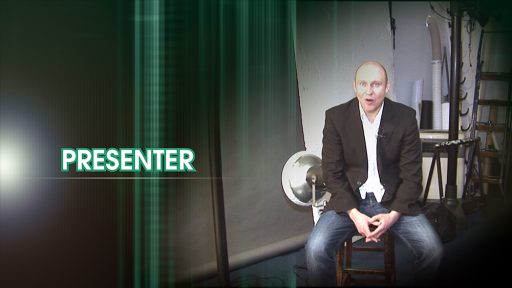 Have fun and we will catch up again in a couple of weeks. Cheers Neil