Depending on what happens between now and then we are possibly just over two weeks away from the United Kingdom taking the next step along the roadmap. I am not totally sure how I feel about that if I am honest. I obviously would like things to return to as near normal as soon as they can but we have all made quite a lot of sacrifices over the last six months. I would like to make sure everything is all under control before we take the brakes fully off.
I have been closely following the science, the latest figures and the rules. Things do look in a much better place at the minute but as we have seen in other parts of the world that can change quickly. It does seem that the vaccination programme is having the desired effect. I have had both of my injections. It just makes sense to help to protect yourself and those around you. I take regular Covid tests so I know I do not have the virus when I am meeting up with family and friends.
It has of course been a testing time but we can do so much more now than we could even a month ago. This thing is not suddenly going to disappear sadly but as long as it can be managed so the NHS is not so overwhelmed and fewer people are dying from it. Then it will just be like living with the normal flu. I have been having my jab for that for the last fifteen years, which is why the latest vaccination for me just seems like almost normal practice. The weather has improved and so has our ability to socialise and interact with people.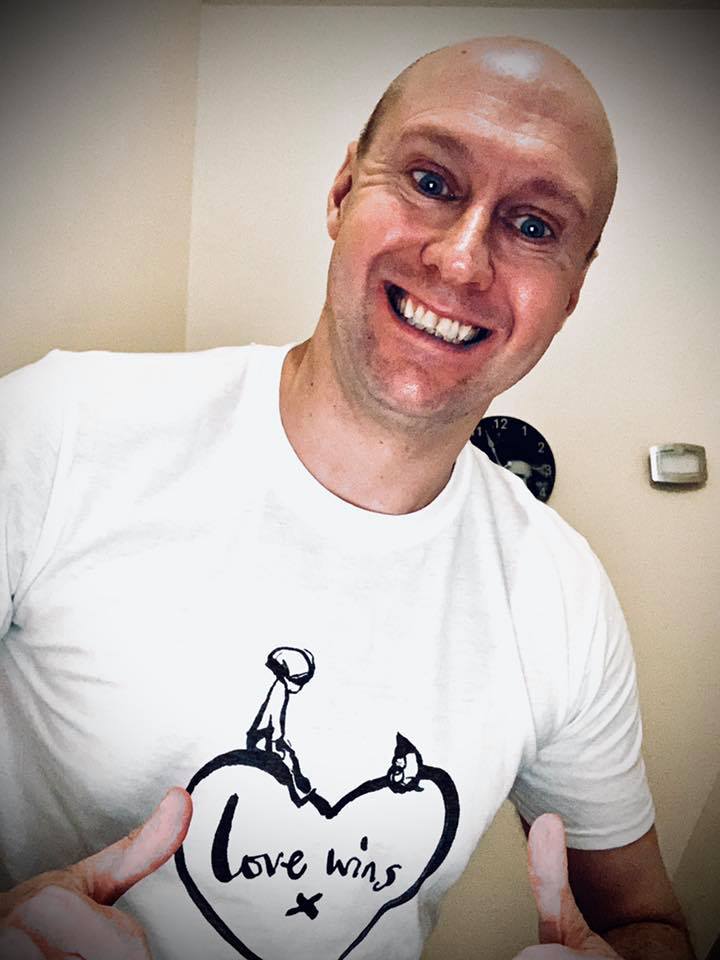 I am starting to venture out a bit more again now to I will be honest mainly outdoor events and attractions. The first of these was the other week when I went to see a showing of the original Star Wars film at a "Drive In" movie held in the grounds of Knebworth House. It was the second time my girlfriend and I had been to one of these here. The first one was Back to Future last summer. I am still not sure if I am a fan of this way of watching a film or not. But as a massive fan of Star Wars I was not going to the miss the opportunity to see this masterpiece on a big screen!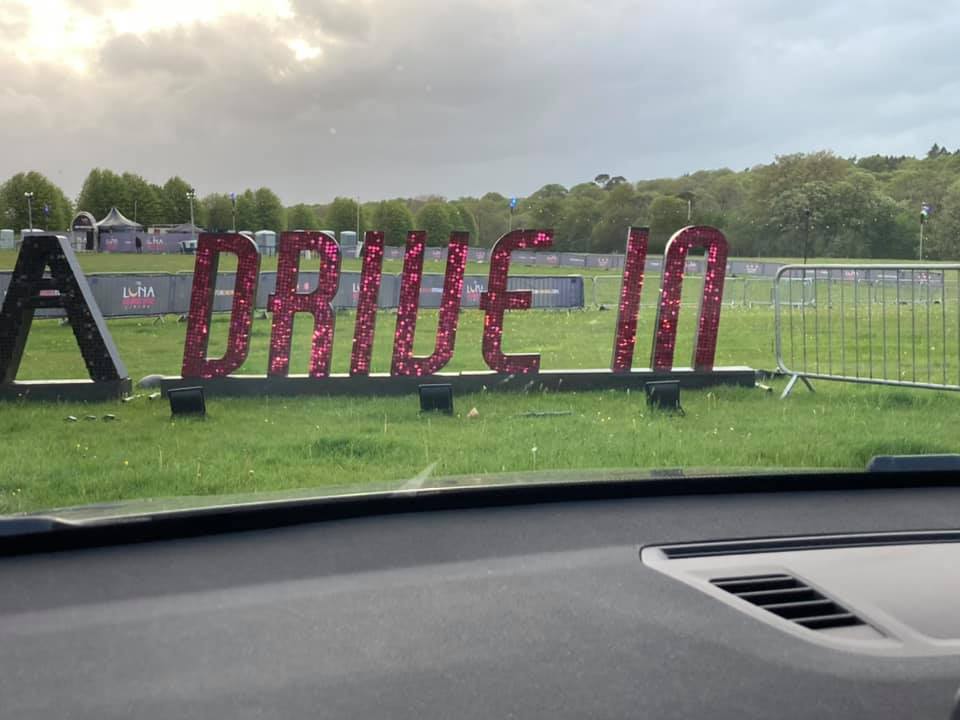 I have seen all of the episodes of these films several times. There is no other film franchise that I have watched as many times. As I am sure you can imagine I was extremely excited to watch one of my favourite movies in the dark in our own private booth or to put it another way the car. When you arrive they give you a speaker to put in the motor that is tuned to the channel the film audio will be on. Then they show you to your parking spot. We got there nice and early so that we got a good space. Like the actual cinema you can get food and drink. Just to prove how rock and roll I am I had a cup of tea.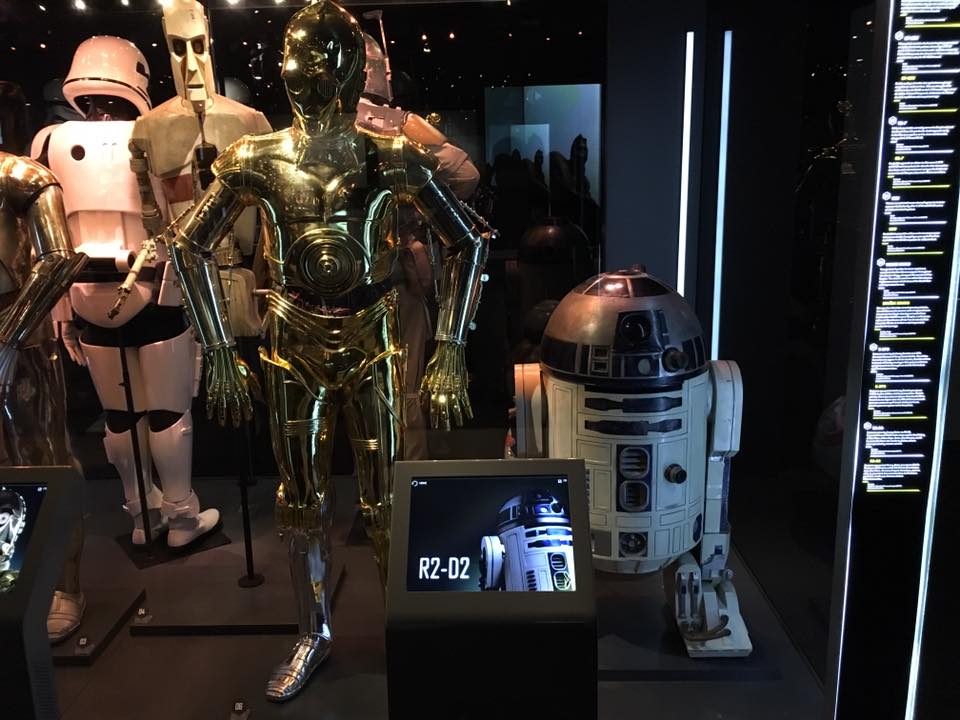 When I discovered we were going to this I told Lynda that I would be wearing my Star Wars T-shirt and bringing my Lightsaber. I am not sure if she thought I was joking but that is exactly what I did. I really enjoyed it, it is still brilliant. Hopefully I was not too annoying when occasionally saying the lines along with the characters. This was the first time I had seen the new director's cut where George Lucas has added in some new bits including Han Solo meeting Jabba the Hut in person, which I did not think added anything to the story. I thought it was more fun to see him for the first time in Return of The Jedi.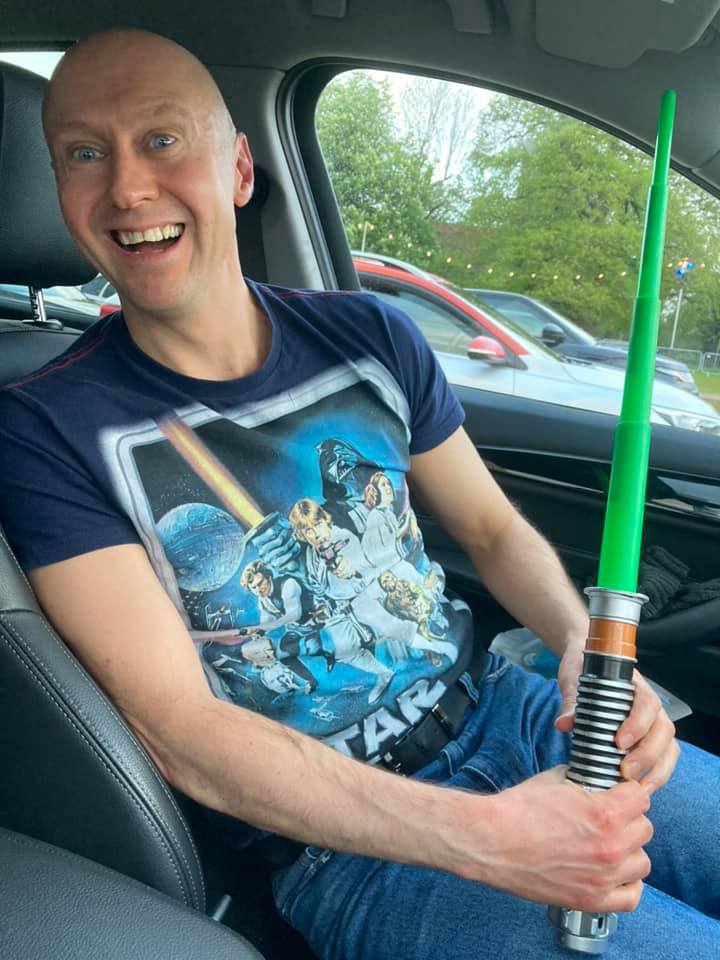 The thing I like about all of the Star War's films is that there is so much going on in every scene, it has a nice gentle humour running through it and thanks to the music of John Williams it is instantly obvious who are the good guys and who the bad guys are! I am even happy to concede that the plot of all of them is more or less the same but I see that as a plus point rather than a negative. It shows that the struggle in life is real and often repetitive and people often make the same mistakes over and over again. It was a top night out watching a classic. I always get emotional when Han and Chewbacca reappear to complete the mission and always cheer when Luke destroys the Death Star!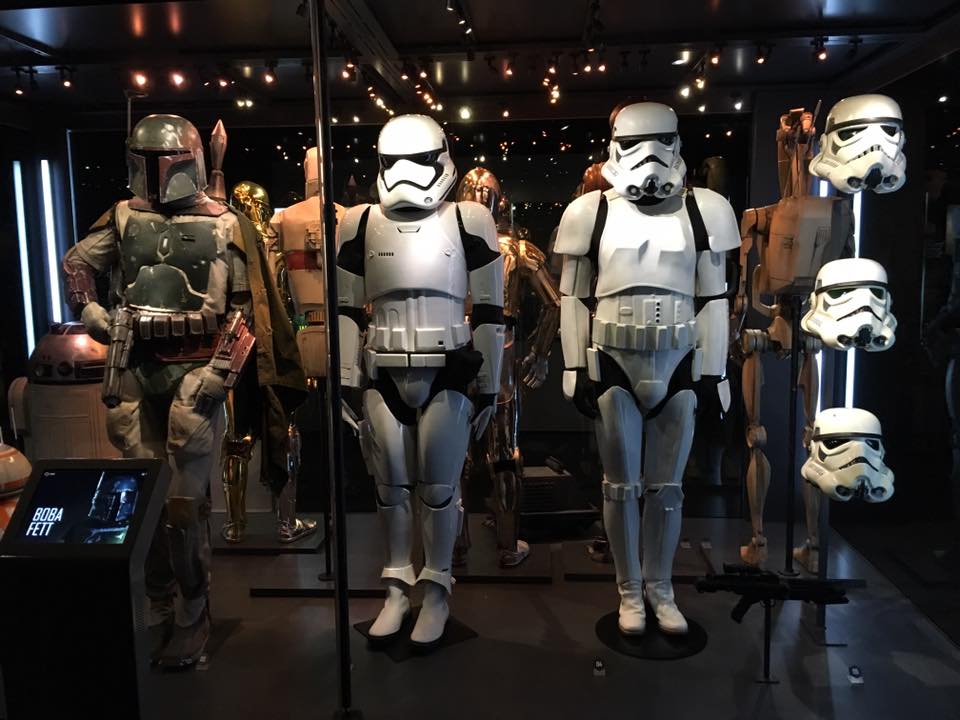 The first Saturday after the last set of rules were relaxed. It was my girlfriend's Mum's birthday so she held a barbeque in the garden for her. It was at the point just before the weather started to improve. There were only six of us in total but we all sat outside in our coats and jumpers using the parasol on the table to keep the occasional light rain showers off us. At one point Lynda did find herself under an umbrella while cooking. That made it feel like a proper English event to be fair.
That was my fist barbeque of the year and the first since my Coeliac diagnosis. She very kindly had got gluten free burgers and sausages so I could have them, but it is the first such occasion I have been to where there were a few things that I could not eat. That is of course perfectly fine, however as somebody who used to eat and like trying everything it was a bit weird. It is just something I need to get used to and will always generally have to bring my own "special" food and beer to these gatherings in the future.
We had a great time just sitting around drinking, eating and chatting. It was nice to be around people and hear laughter again. It felt good. The time flew by and it was gone eight o'clock before we realised it. Human beings are basically pack animals so we like being in groups and seeing each other's faces and reactions. We have all been a bit starved of this during the last fifteen months now. I do feel like I am catching up on lost time so plan to get to as many barbeques as I can this year to make up for it.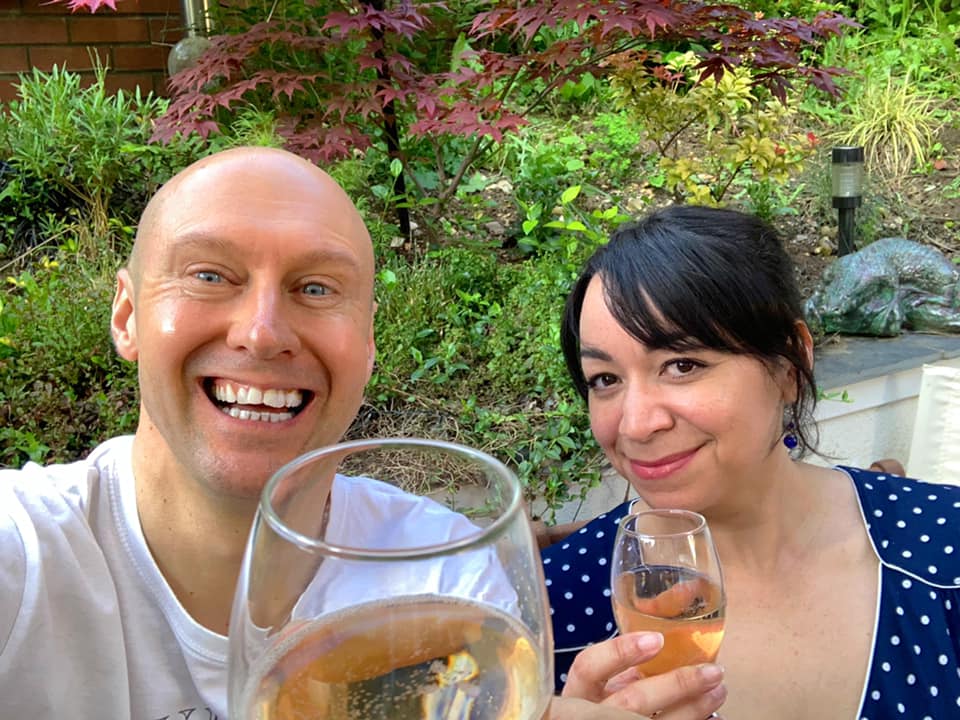 Last Saturday Lynda and I went to Whipsnade Zoo. I had not been there for a couple of years. It is mostly outside and always a nice way of spending some time. Therefore it seemed like a good location to reacclimatise to being around random people again. When we got there the car park seemed very busy which did unsettle me a little bit. Then as you would expect the walk way and the entrance were quite crowded but we had our masks on as requested anywhere inside. We sorted out our tickets and went in.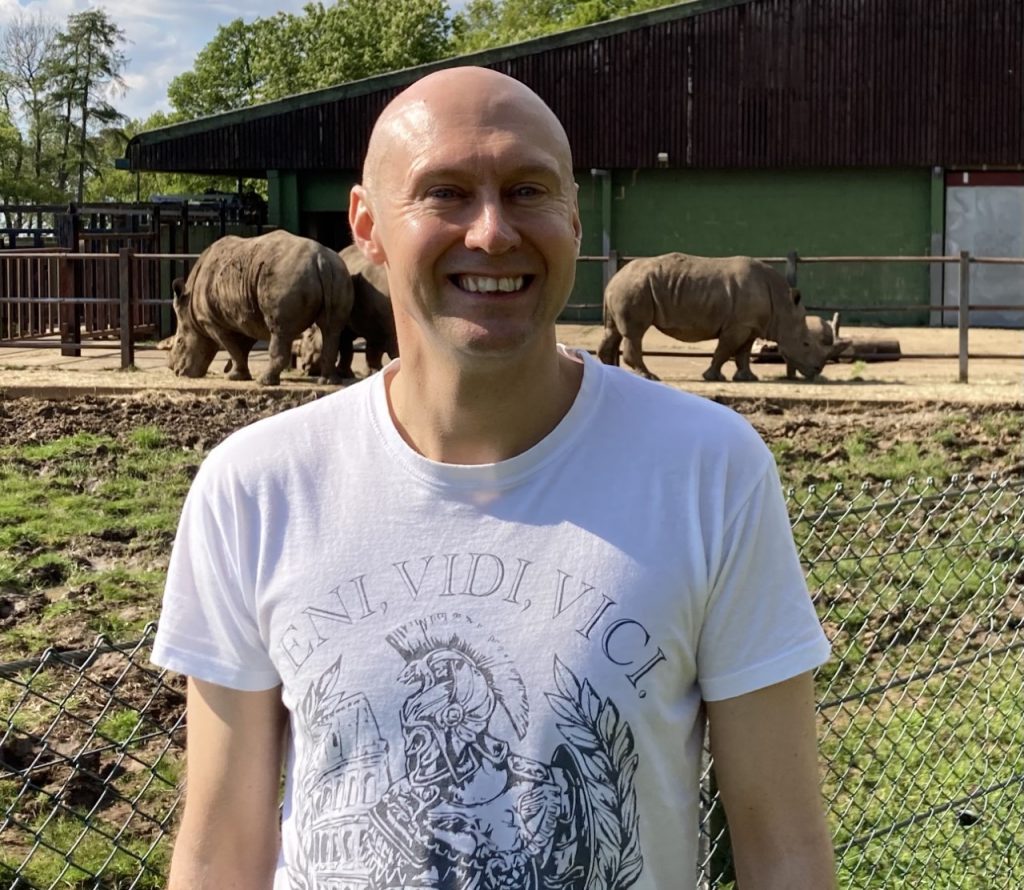 It was still quite crowded at this point but everybody is outside and generally not that close to each other. Once we had been there a while it was then easier to pick ourselves a route round to see the animals where there were not too many people. There is plenty of space there to keep in your own groups. We managed to find some of the Rhinos out in their field. Every time I tried to take a picture of them they tended to face away from me, which became a running theme with my photography throughout our visit.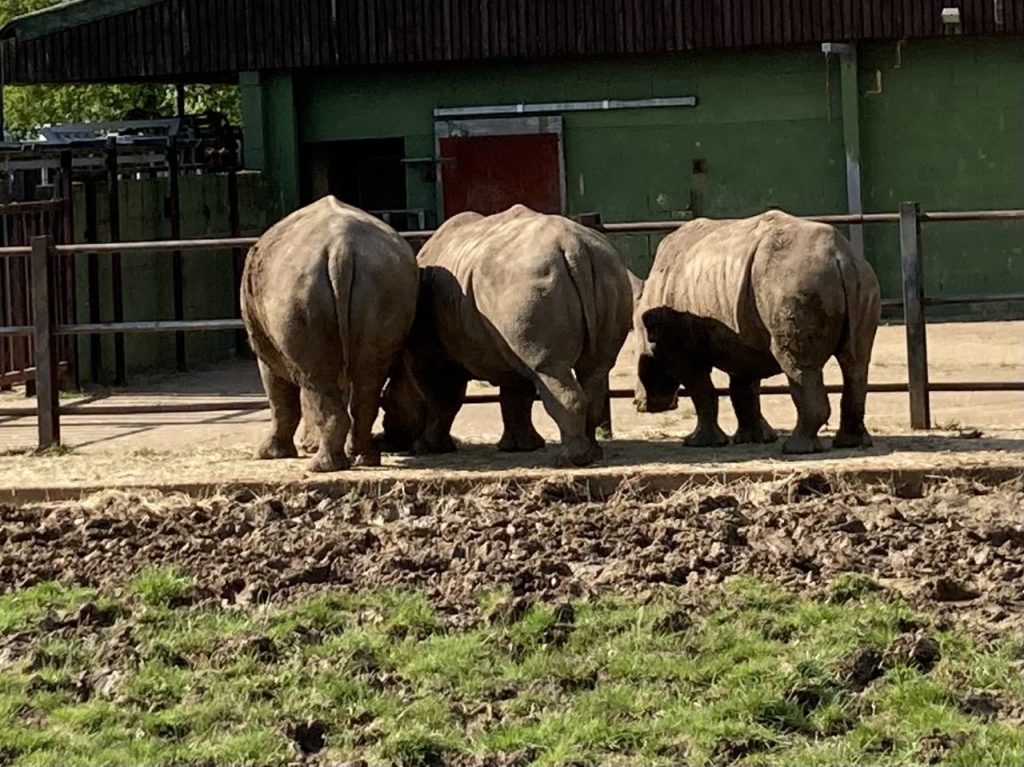 Next we spotted one sleeping Tiger in his enclosure. They really are just like house cats in that they sleep all day and just ignore you. It was then off to the Elephant house to see a selection of them and to enjoy their rather distinctive smell. We then ticked off the Camels, Wilder Beasts and the Flamingos. I remembered those pink birds being bigger and was actually surprised by how small they were. I then took my best picture of the day when I actually managed to get two Giraffes looking at the camera.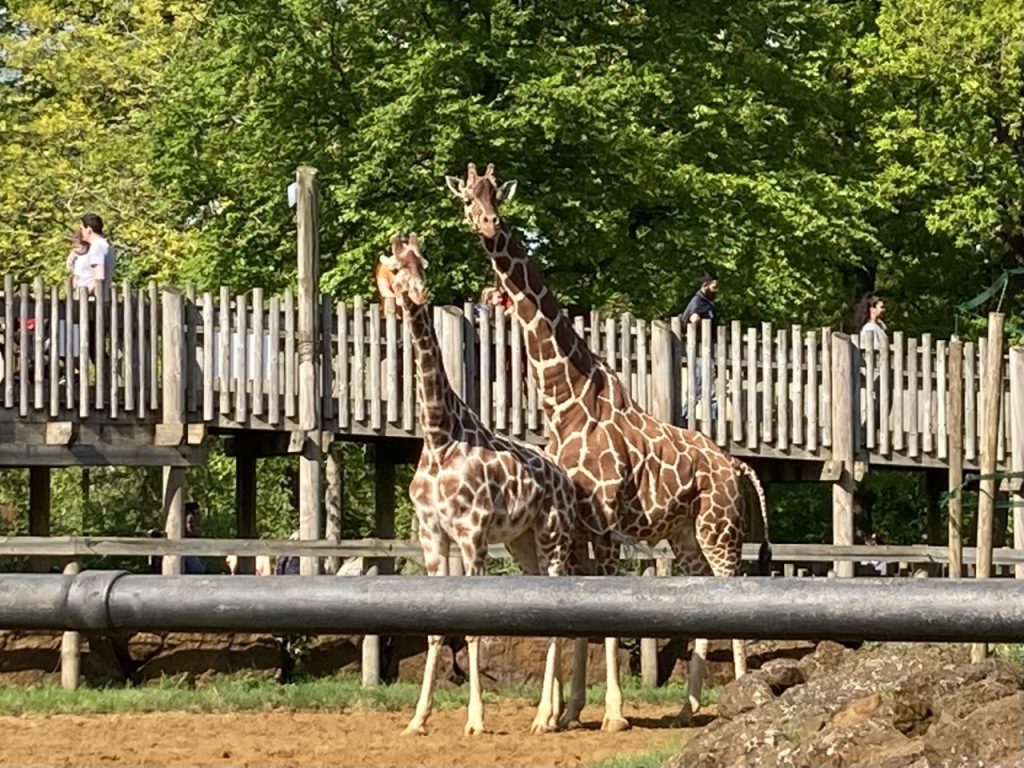 We were at the Zoo for about three hours and also saw a Bear, a Wolverine (who looked nothing like Hugh Jackman) but who was deceptively fast and two Otters fighting over a pair of children's pink sunglasses. Somehow while they were fighting one of them actually flicked them on their face and they were wearing them for about ten seconds but we could not get a picture quick enough. Lastly we saw the Lions. We had to come back to them as there was a queue to get into their viewing area and I refuse to queue for anything!
Anyway predictably when we did get to see them they were all lying down. Then one of them started roaring. A loud and terrifying noise when you are looking right at it. She did this for about five minutes before getting up and walking inside. I imagine saying "that is your lot; you have had the show, now go away". While we were at the Lions Lynda managed to get a picture of one of them pulling such a good face I will be using it to reply to certain social media comments for at least the next year. It was a lovely afternoon out, helped by the sunshine. You cannot beat a nice Zoo visit.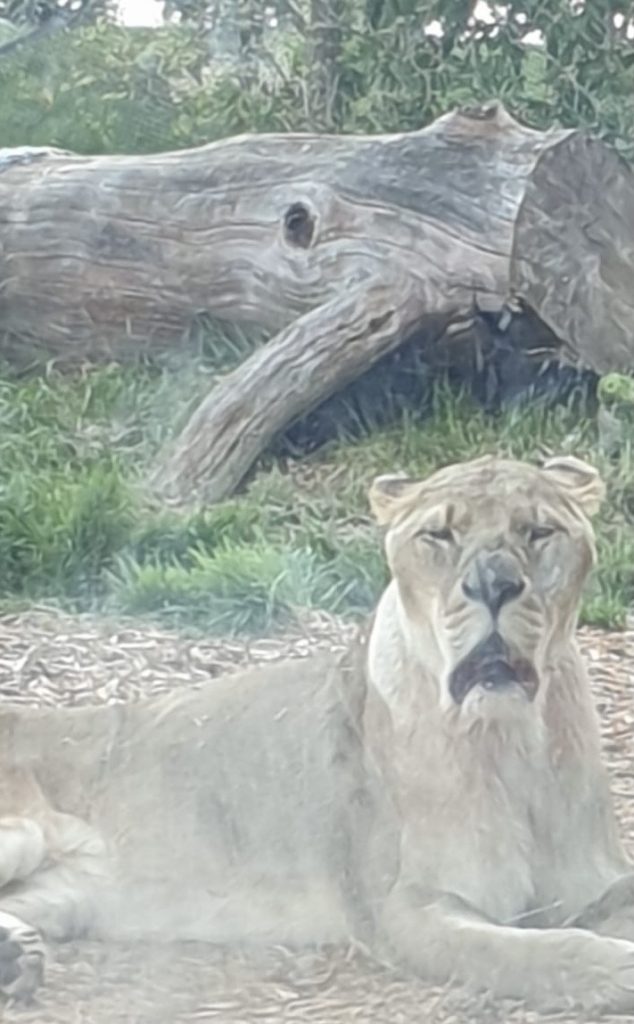 I did go to another barbeque on Bank Holiday Monday. See I told you I was going to go to loads of them this year. It was a party for Lynda's cousin this time, she was celebrating her birthday. It was a Mexican themed do so we turned up wearing giant Sombreros. This was as it turns out a useful headwear selection for someone who has no hair on his head, while he is sitting out in glorious sunshine. The chef at this one very kindly cooked me my own special gluten free meat and I of course brought my own drink with me.
It was a fun afternoon chatting, eating and drinking in the sun. Three of my favourite things while enjoying my preferred weather option. To keep with the theme there was a Pinata. The birthday girl got to play with that if that is the right word. I thought basically you had to destroy them with a stick, but this one had more of a school summer fete appeal to it as you had to pull ribbons from the bottom of it but only one of them would release the trap door and the sweets inside. The only disappointment was that I did not get chance to have a go at it.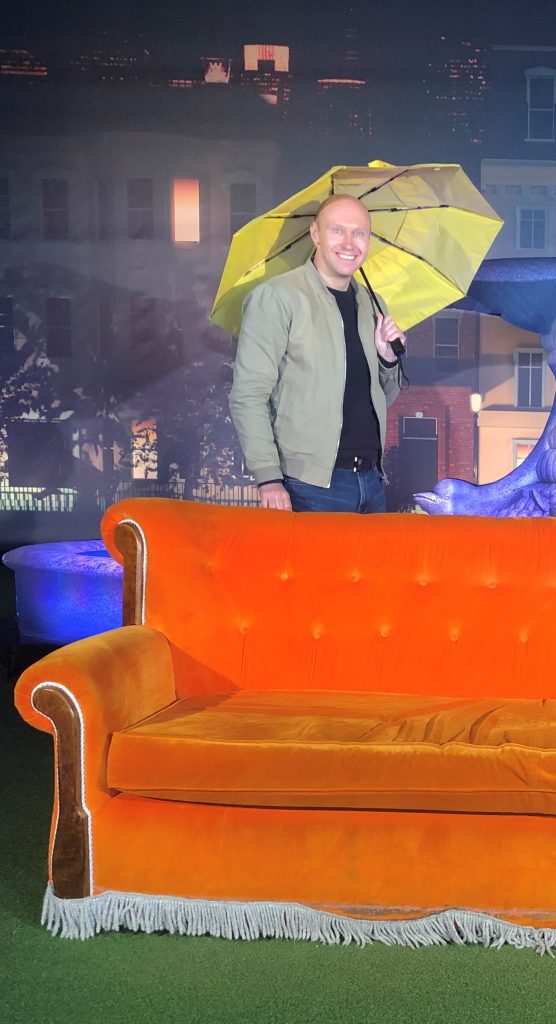 I have watched the Friends Reunion. Like everyone in my age group I went through a stage of being a massive fan of the show. I think that I have seen almost every single episode. I have always followed the cast since it ended to see what they have been up to. I even went and watched the play Matthew Perry wrote and starred in when it came to London. A few years ago I went to Friends Fest in Milton Keynes. That was good and I got some brilliant pictures from it.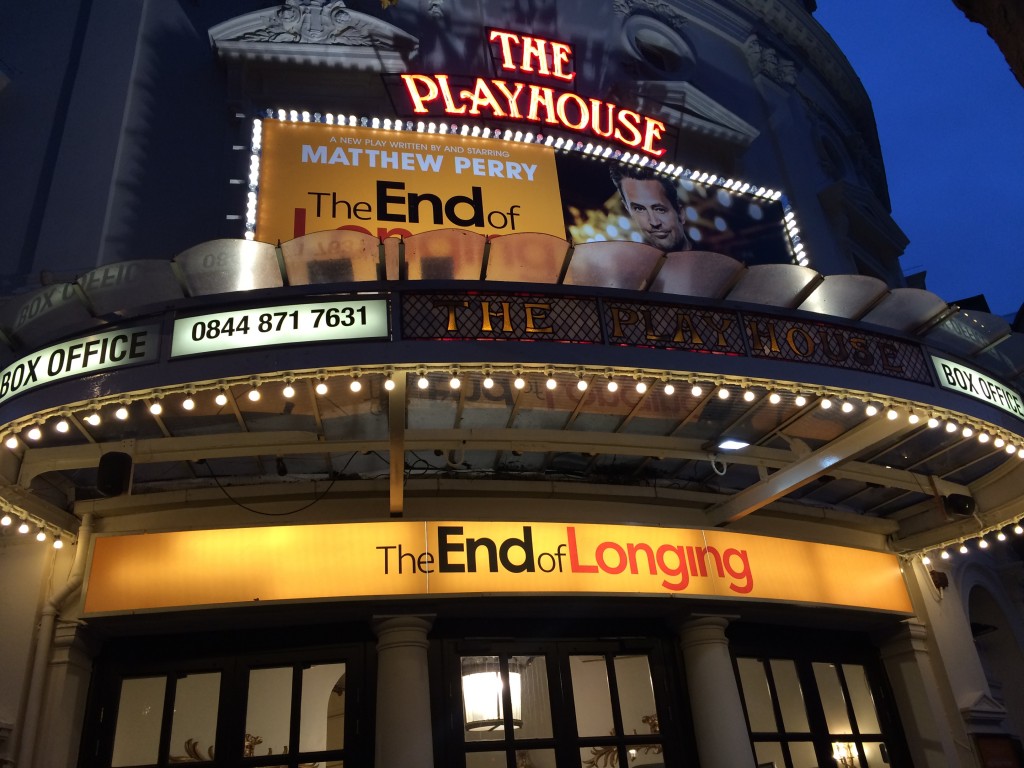 I enjoyed the special it was clever how it started with them one by one returning to the set as we later discovered in the order that they were cast. I learnt a few little behind the scenes things that I did not know. It was nice to see them all back together. They clearly do have a special bond and connection having been through what they all went through together. When the programme suddenly took off it does sound like it really was a roller coaster ride.
It was also nice to hear from the writers and how they decided to pursue the Monica and Chandler relationship after the reaction it got from the studio audience. When they got together for what at the time was meant to be just a one off. Until they realised what the public wanted was for them to get together. There were some pretty decent guest appearances to including Lady Gaga appearing to do a duet of Smelly Cat with Phoebe.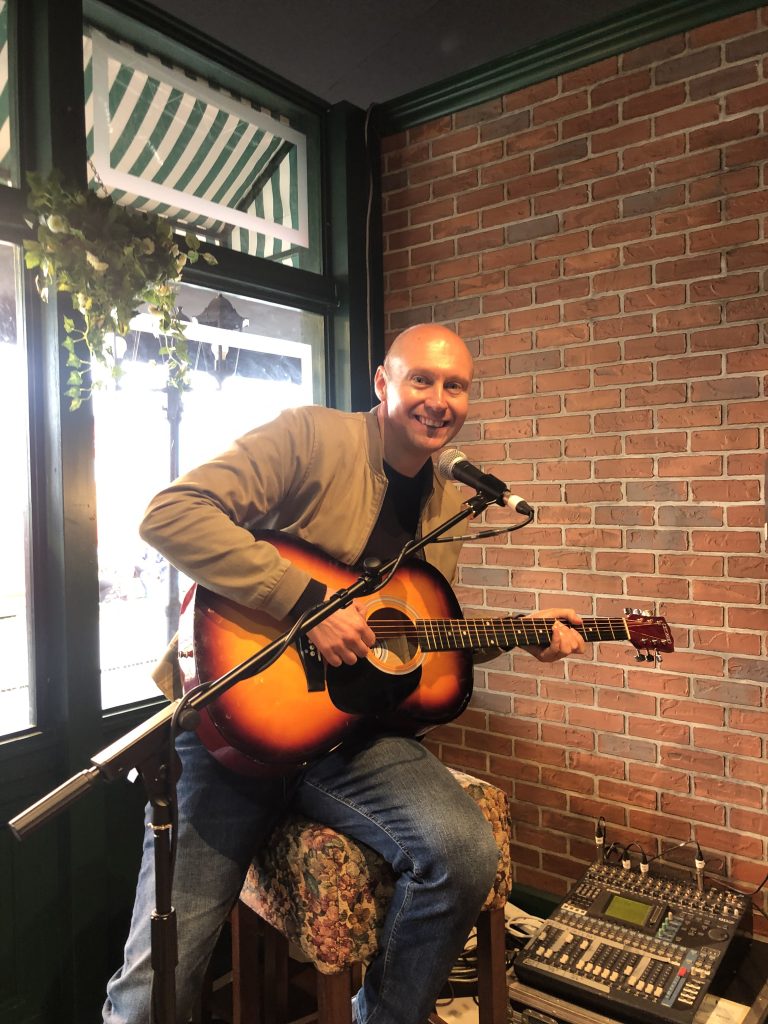 They all seemed to find it quite emotional looking back on it all. They were basically all unknowns when it launched, now they are all big stars. It was a fun and easy watch. Did we learn anything ground breaking not really however it was certainly a decent tribute to an extremely well put together television comedy!
It has aged and bits of it are of course a bit dated now but there are some great lines and situations in it as there are in all comedy classics. I personally think they are right not to make any new episodes and just leave it there frozen in time for us to enjoy re-watching when we need a laugh.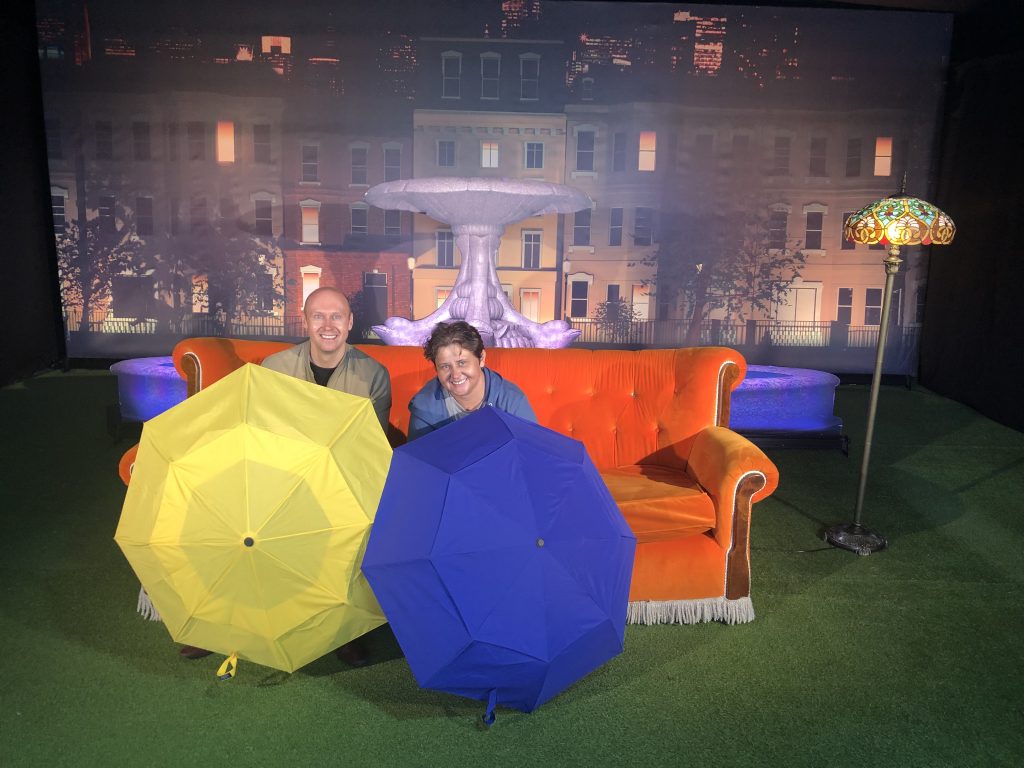 The Premier League football season ended then with Spurs beating Leicester City. It was probably the most animated that I had been watching a game all season. There was not much riding on it except for one thing which was the chance to finish above Arsenal. Overall the season has been disappointing but to fall below them on the last day would have been hard to take.
Luckily we won the game despite still not being totally at our best and with a great late swansong from Gareth Bale. We have qualified for the Europa Conference league but I will be honest I am not sure exactly what it is or why it has been created.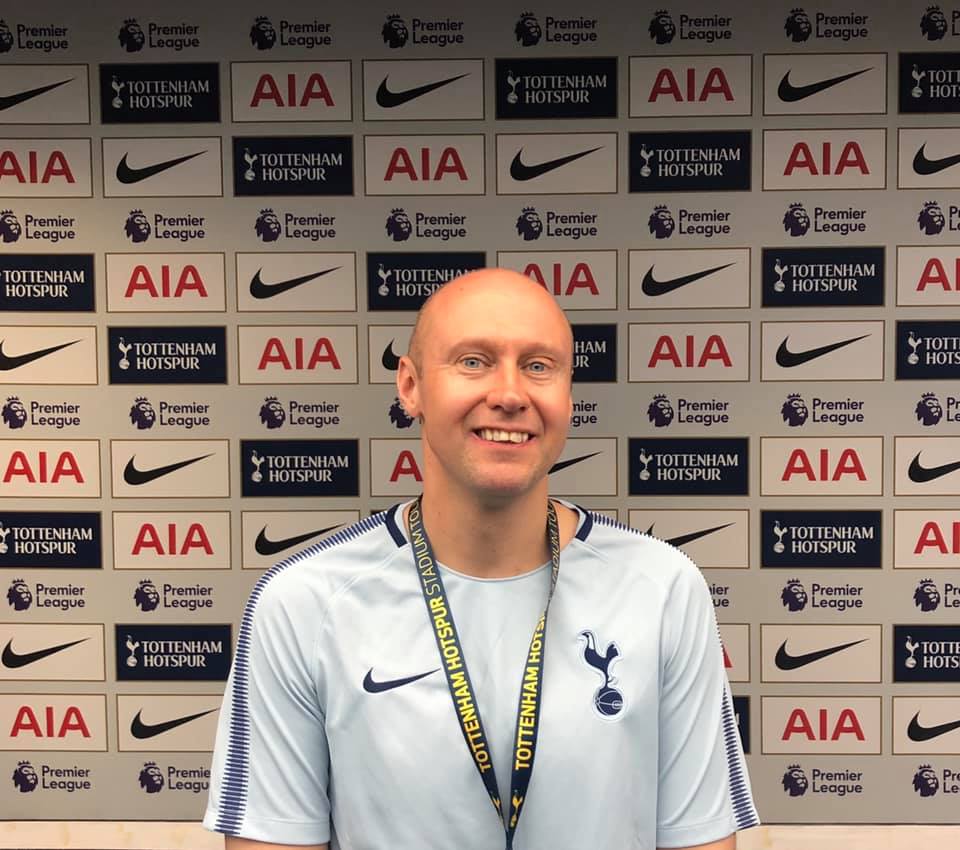 Domestic football is finished for the summer so I am now all about the National Team. The Euro 2020 Championships start a year late this Friday. The tournament is being played all over Europe for the first time rather than all in just one country. That was the plan before Covid became a thing as it happens. That means England will get to play all of their group stage matches at Wembley. It will also be the venue for the semi-finals and final of the competition. That hopefully should give us an advantage as it almost did back in 1996.
I will be watching all the games and supporting the team. I like Gareth Southgate. I used to see him around quite a lot when I was at Wembley and he was always very personable. I wish him all the best. The squad selection is a bit of a surprise with a lot being made of the four right backs but they can all play in different positions. For me the bigger surprise is the lack of experienced midfielders, great to give youth a chance but I wonder if he could have used a spot for a player with more tournament game time. That said I am fully behind the manager and the squad. Fingers crossed for a good showing and some much needed excitement. Come on England!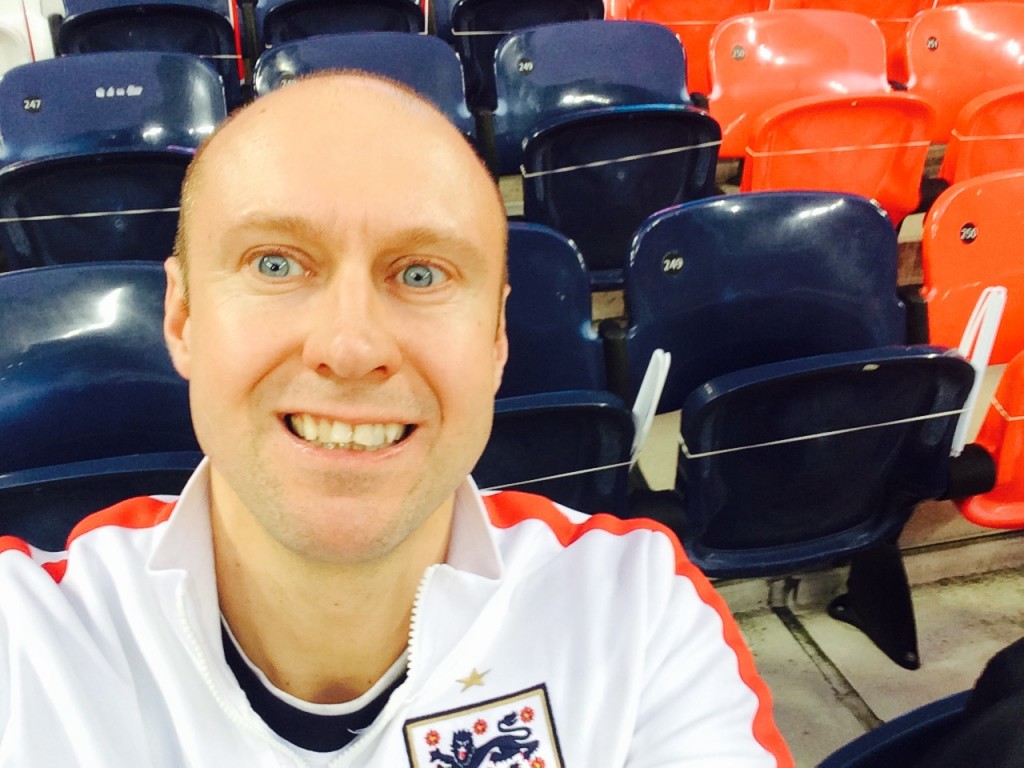 A quick reminder that you can listen to me every Saturday afternoon between 2pm – 4pm on Radio Ninesprings https://www.radioninesprings.co.uk/
Have fun and we will catch up again soon. Stay safe! Cheers Neil.