Hi there, how are you doing? I hope you have had a really good couple of week's. Mine have been pretty busy with a lots of fun things going on. In the way things work in the world of television.
Programmes are often recorded quite a while before they actually appear on screen. So in the last fortnight some of the show's I watched being filmed in the studio ages ago have finally been shown on TV.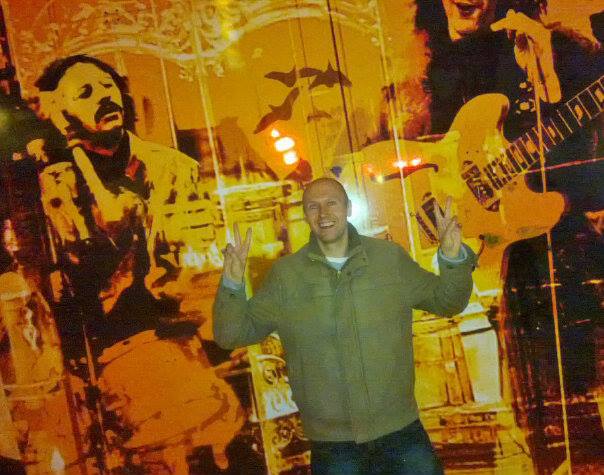 The first of these was the first episode of the new series of Mr & Mrs hosted by Phillip Schofield. He is one of my presenting hero's. He is just so good. He is like a machine. During the whole recording he did not stumble over any words or make any mistakes. He was word perfect all the way through.
I am a big Strictly Come Dancing fan. So I was very happy that I got to see Kevin and Karen Clifton there. And of course pleased that they won the show.It is really clever how in the edit they fit the programme together. As on the night the conversations between the questions and answers go on an awful lot longer. In fact we got to find out way more about Kevin and Karen's relationship in the studio than was shown on television.
The other thing that I find amusing as a difference between what you see in the studio and then on screen at home. Is what the sets look like. In the studio they can look like cardboard and very basic but on the television with the right lighting. They usually look very professional and showbizzy.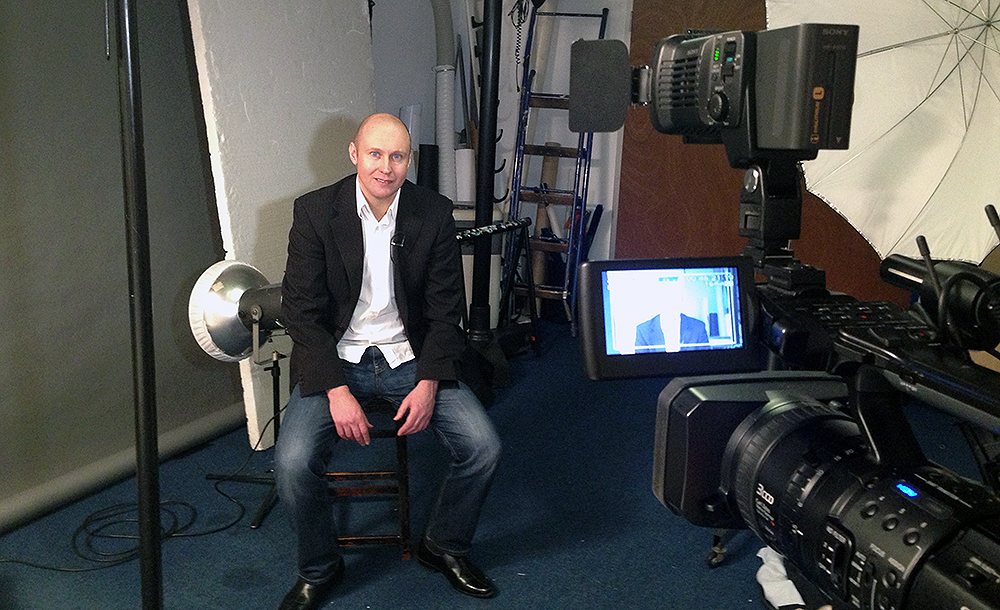 The second show that I was at and that was on recently was a new programme on the TV Channel Dave called Go 8 Bit. Which is presented by the ace Dara O'Briain. It is a computer gaming comedy panel show. I am not a massive fan of computer games but I was invited along. And they did give me a bottle of beer on arrival. So it was more than worth going.
It was actually good fun. They played some really old and retro games including one that I used to play on my very first computer. Which was a ZX Spectrum 128.
The show is an extension of an Edinburgh Festival Comedy Show that Steve McNeil and Sam Pamphilon did. They are the team captains on this show. The guests on the one I saw were the comedian Susan Calman and former England Goal Keeper David James. They were both very competitive, which made for a very amusing evening. Dara O'Briain was brilliant and very funny, as always as the host.
The audience get to vote on which team they think will win each game. So they show the audience while this process is happening. Therefore the more eagle-eyed viewers who saw the show. Might well have seen me briefly appear a couple of times.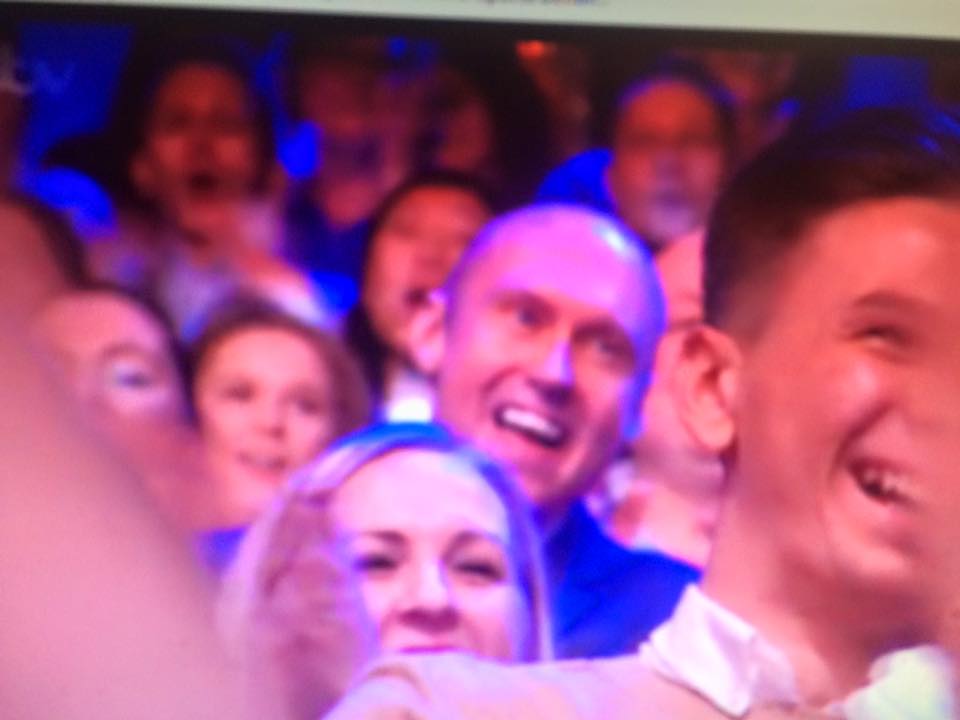 Staying with television. I mentioned last time that a friend of mine was in the latest series of People Just Do Nothing. Well the second episode that he appeared in has been released online and shown on BBC 2. If you saw it he played Darren the new short lived mate of one of the comedy shows main characters.
I might be a little bit biased but I thought he was brilliant in it. Still find it fun and entertaining seeing people I know on the television. And I have to be honest it is probably not something I would have watched had he not been in it.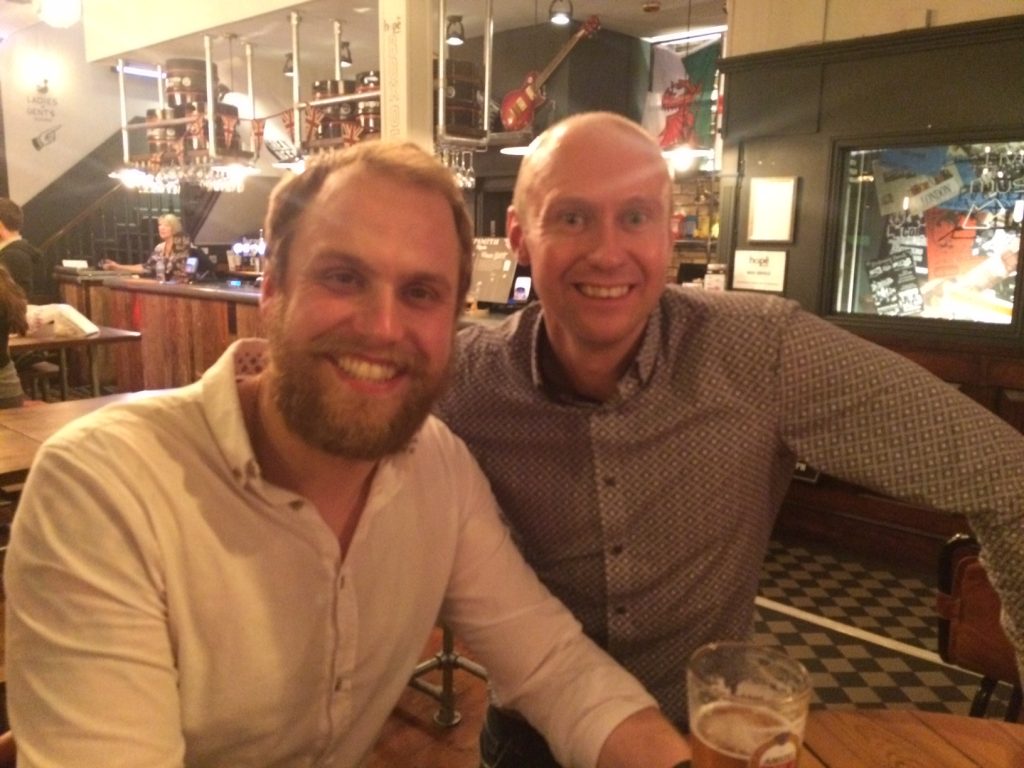 Last week I was in London for one of the hottest days of the year. So I took advantage firstly by having a few drinks in the sunshine on the South Bank by the river. Which was lovely.
I then managed to catch up with someone I know who works at the Globe Theatre. It was really good to see him. And it reminded me that I really do need to get round to seeing a Shakespeare play performed there at some point.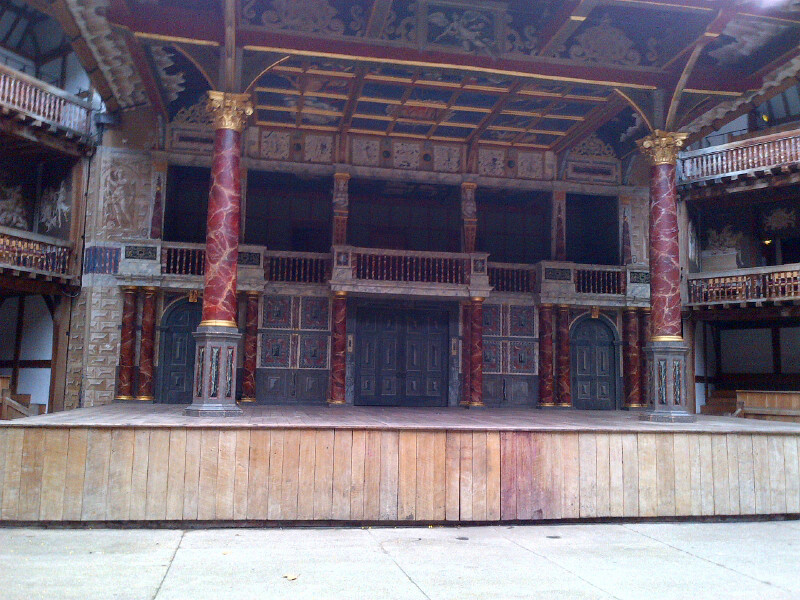 The main reason for my visit to the capital was to see the musical American Idiot at the Arts Theatre. It is a musical featuring the music of Green Day. It was a big success on Broadway in America and won two Tony Awards and in 2010 it won a Grammy for Best Musical Show Album. If you are a fan of the American Band. You can't go wrong as you will obviously love and recognise all the songs in it.
It is a very fast moving and snappy production. It does not feature much additional dialogue outside of the song lyrics. But it is very clever as from just what you see the actors doing. You can follow the story without the requirement for a spoken narrative.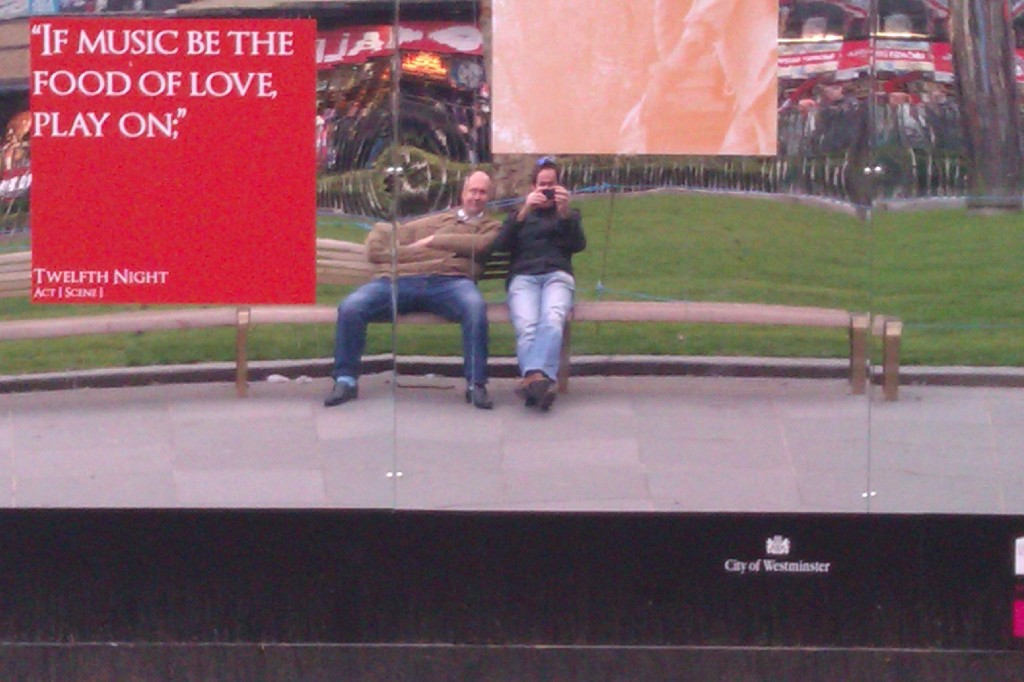 Singer Newton Faulkner stars in it. And his voice can more than handle the rock stuff and sounds amazing during the slightly softer ballads. I am not sure if it is because he does have to spend a part of the show just in his pants. But he has certainly got himself in to pretty good shape for the role.
The whole cast are great. It is a real high energy show. They also have a band on stage with the guitarists in view. So you can see them rocking out, during the songs. Which adds to the spectacle and the atmosphere. It is quite a dark show, tackling several difficult issues. But it is all very well done. They received a well deserved standing ovation at the end of it.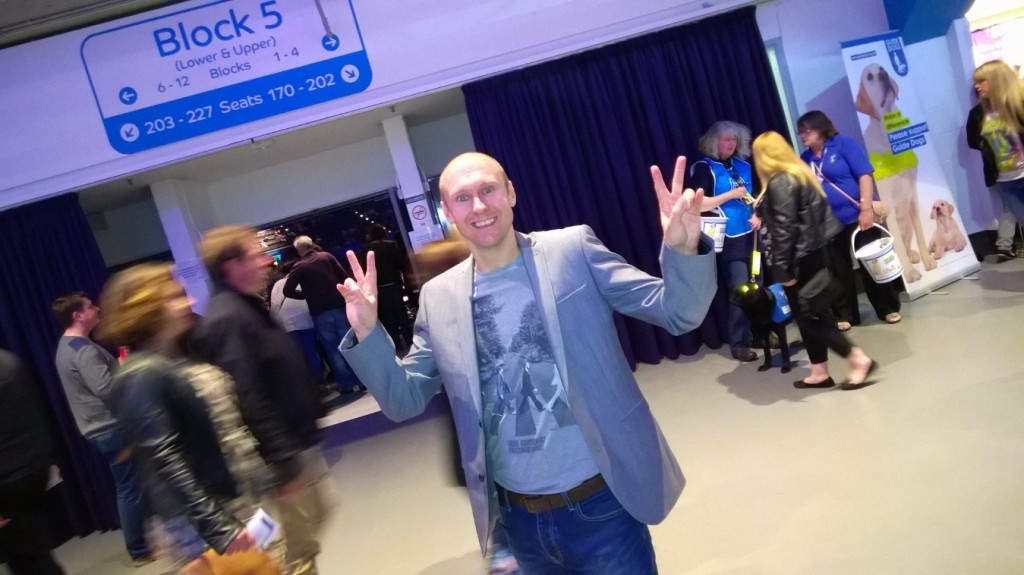 Last week my team Tottenham Hotspur began their first Champions League campaign for six years at Wembley Stadium. The club are in the process of building a new ground next door to their current home White Hart Lane. A stand has already been knocked down to help with that work.
Which is why the European matches have been moved to the national stadium. Which holds ninety thousand people. Spurs' home currently holds around thirty six thousand. Therefore the chance to get together with so many of our fans to see the team in action was to good to turn down, I thought.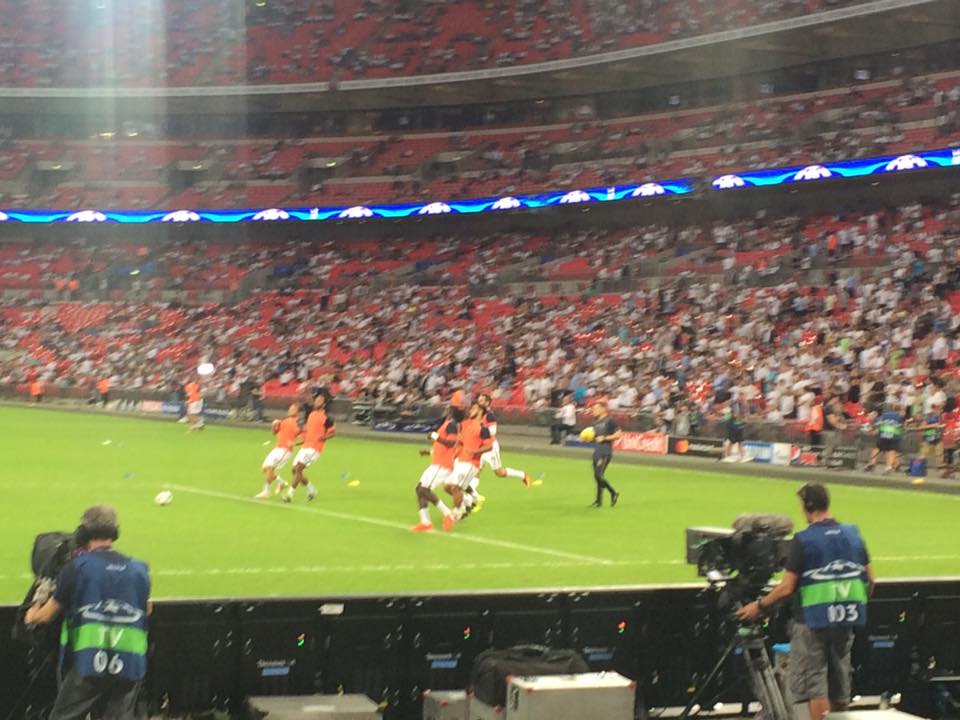 So I managed to get hold of a ticket on the morning of the game. I met up with some good friends of mine on the train to travel in with. We had a good chat and few drinks before the game. And then we made our way in to the Stadium.
I have been there many times to see games and I worked there for around three years. So it is a place I know well. But the atmosphere before kick off with around eighty-five thousand Tottenham fans chanting at the top of their voices was brilliant. And like nothing I had experienced there before.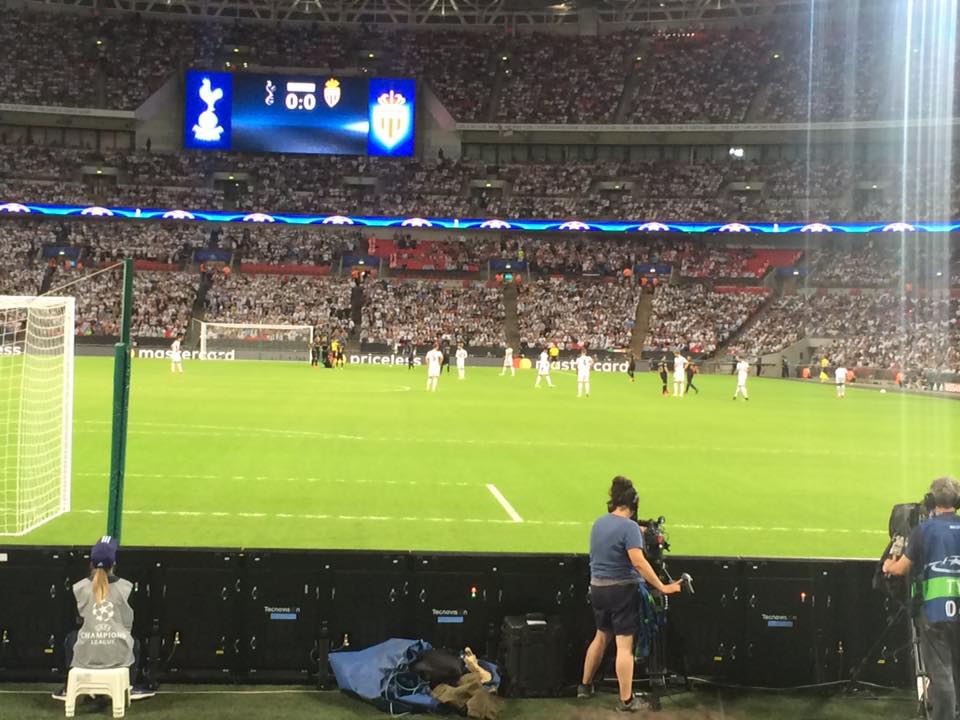 Unfortunately the game itself did not turn out exactly how I hoped. We conceded two bad goals in the first half. And although we pulled one back right at the end of the first half. Despite having a good go at Monaco in the second half. We never really created any clear cut chances. And we were unable to get the breakthrough we needed.
I could not fault the effort from the team, though. They were working hard and trying their best. The support from the fans was top class from start to finish. They really got behind the team. It was a brilliant experience to be a part of it.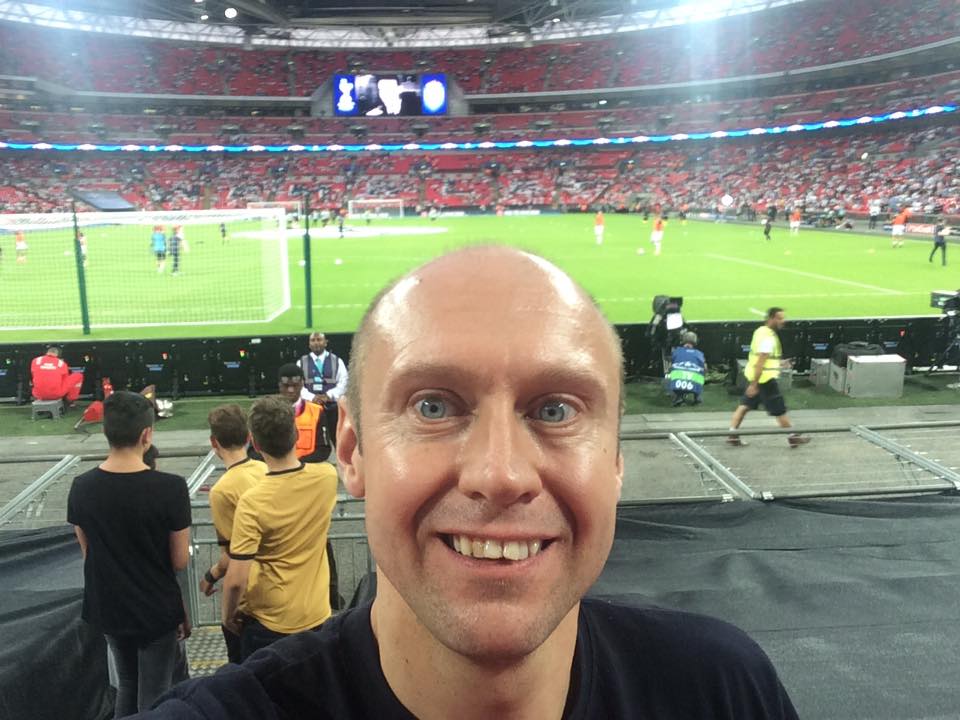 Overall it was an enjoyable night out with the exception of the result. I guess a potential problem of playing home games at Wembley Stadium is that the team that you are playing may raise their game. As it is such an impressive and legendary venue to perform at.
But that is something Spurs are I think going to have to overcome. Specially, as it looks like they could be playing there for a whole season. While the new stadium is completed. If I can I do certainly plan to attend more of the Champions League games this season. If nothing else I would quite like to see them win there for a change. As the last two times I have seen them lose 2-1.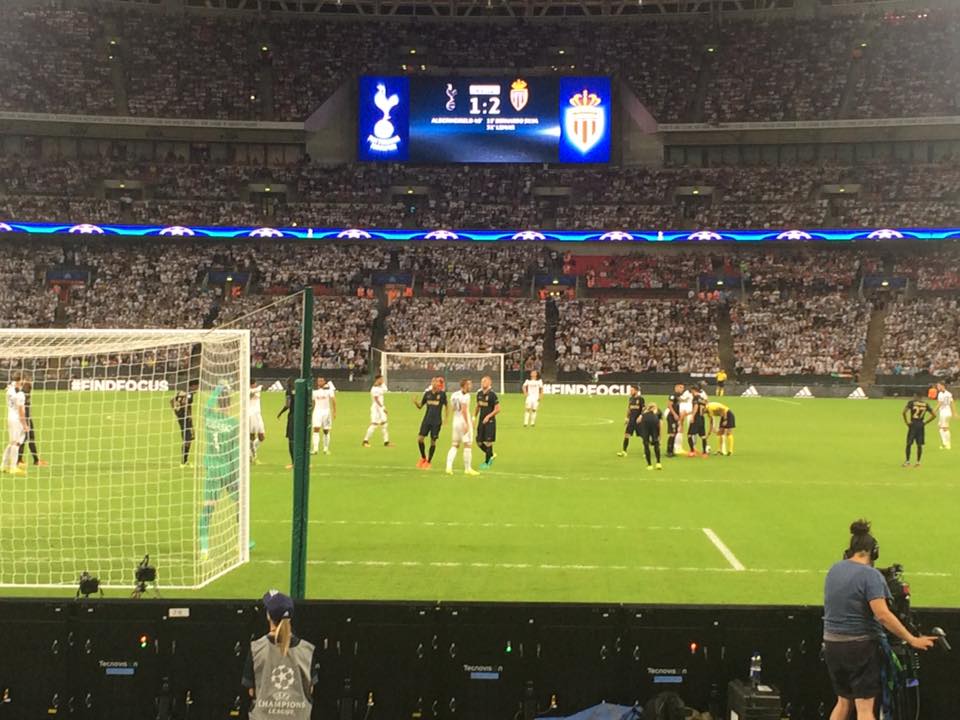 The Beatles are still arguably the best band there has ever been. They really put English bands on the map all over the world. They wrote their own top songs and wrote songs for many other artists in the sixties. They were all such accomplished musicians to.
And although they took the music seriously. They did not seem to take themselves to seriously. Which made it seem like they were great fun and just having a brilliant time. Plus particularly John it would seem had a great sense of humour. For example his famous off the cuff line about Ringo being "not even the best drummer in The Beatles."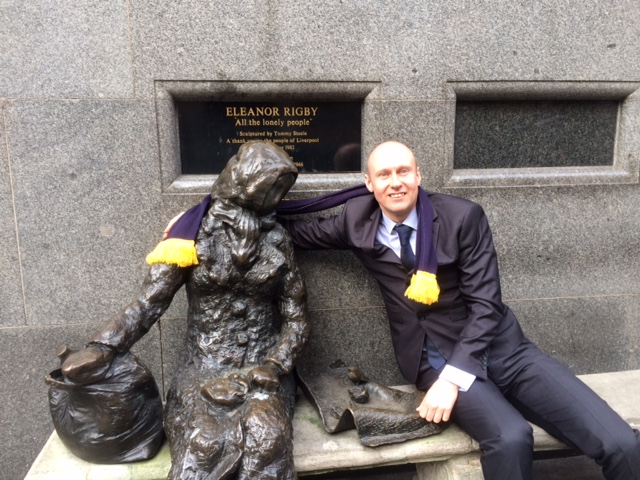 They worked so hard to get where they did. You have to admire their work ethic and determination. When they were working in Hamburg. They were working seven days a week for five hours a night.
During that time you could argue they possibly turned themselves in to the best and tightest covers band in the world. I mean you can't say they did not earn their stripes.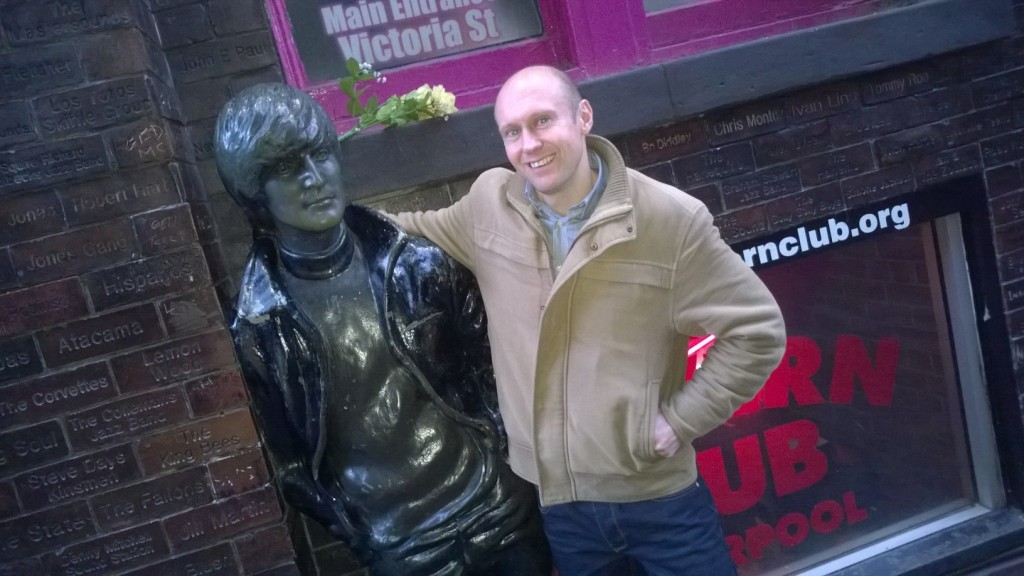 This week a brand new film about the band has been released. The documentary Eight Days a Week has been directed and produced by Ron Howard and does have the full backing of The Beatles. With Paul McCartney and Ringo Starr involved in its promotion and attending the premiere in the West End of London.
It uses a lot of old and famous footage that has been digitally remastered so it looks and sounds great apparently. It also features some behind the scenes stuff the group and fans shot during the period of their career the film covers. I am really looking forward to seeing it.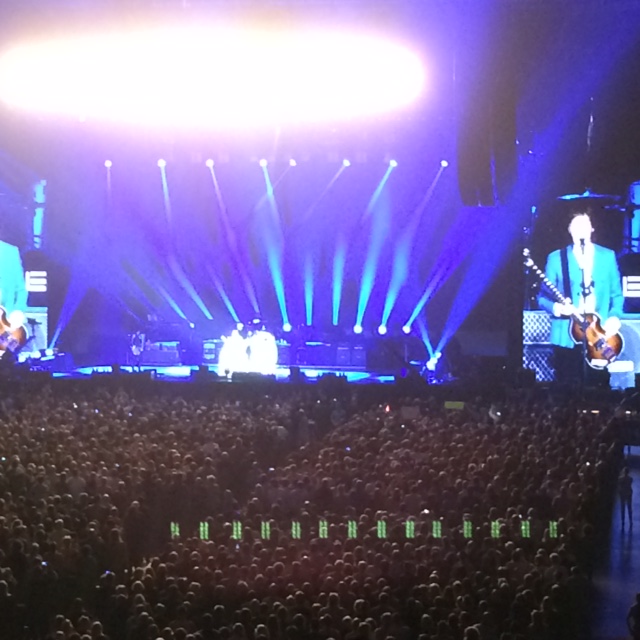 The topical comedy radio news show Newsjack is back again on Radio 4 Extra. It was very nice to be contacted by the producers of it before it started asking me to keep sending in jokes for it. Which I have been doing. The standard on this current series has been very high. It is hosted by Nish Kumar. Along with some new up and coming comedy talents.
If you have never heard it. It is well worth a listen. If you like satirical comedy about current events. As and when I get any of my material featured on it. Rest assured I will let you know. And more than likely give you a chance to listen to it on here.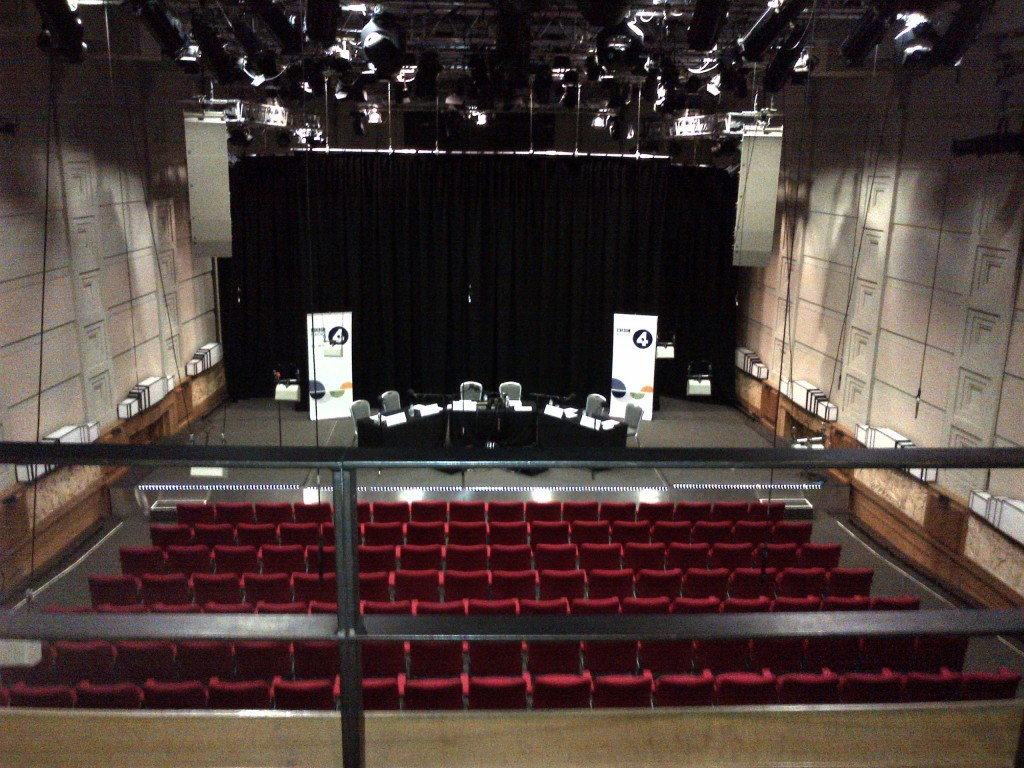 Whilst working with the BBC recently I have been involved in the production of some of the World Service news programmes. Which are brilliant to be involved with. They are informative, current and fun. As things during the live show can be constantly changing.
I was also lucky enough to be part of an interview with Lemn Sissay. Who is a writer and a broadcaster and a MBE no less. He writes the most fantastic poetry. He is also Chancellor of the University Of Manchester. He is an inspiring and fascinating person to talk and listen to. So that was an interesting hour I spent in his company.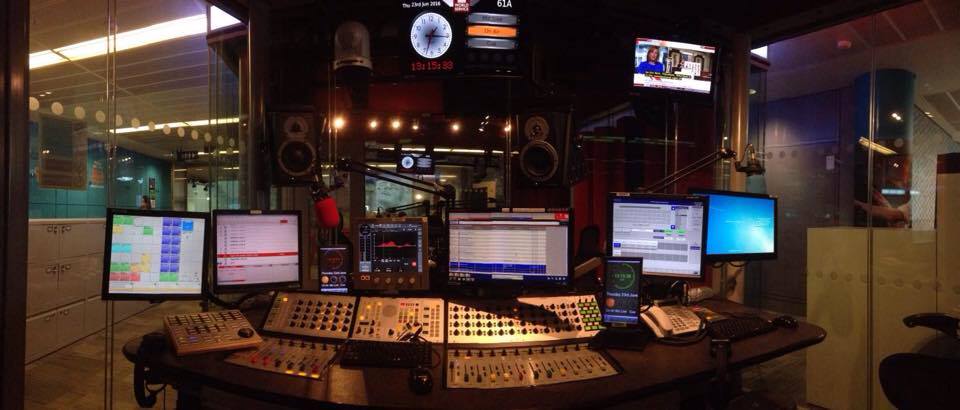 It is also a great place to just spot interesting or recognisable people. For example in the last few months Mark Kermode has let me in to a lift ahead of him. I have seen the One Show's Alex Jones in the canteen a couple of times.
I bumped in to Chris Eubank in a corridor. Not literally obviously or I would of not came out of that favourably. And I have also spotted the legend that is John Humphrey around and spied Simon Mayo through a studio window. You really never know who you might see next.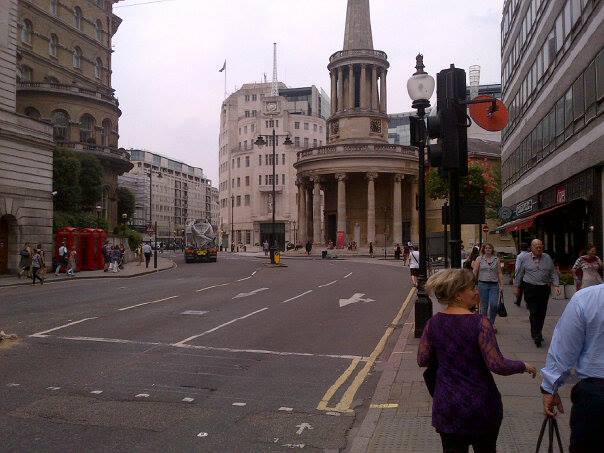 Have fun and we will catch up again in a couple of weeks. Cheers Neil.