Hi there, how are you doing? I hope you have had a good couple of weeks. Once again I have had a lot of fun over the last fortnight filling my time by doing lots of very different things. Tonight then of course sees the clocks go forward by one hour and the change to British Summer Time. Which sounds like a Mc Hammer parody song just waiting to happen to me. "Stop British Summertime"! The bad news is that we do lose an hour's sleep but the good news is that day's then start to get longer and the evening's get lighter. Which I personally think is a reasonable trade off. It is also a good opportunity to just double check how intelligent your mates are. If anyone you have arranged to meet up with this Sunday happens to be there about one hour earlier than the time your agreed to see them. You know they are not capable of carrying out the very simple task of moving their watches and all their clocks one hour forward. The other mistake I have heard made during this period is people not realising that most mobile phones automatically update themselves to the correct time. So before they go to bed they move it one hour forward. Then when they wake up the next morning they will then be an hour ahead of the rest of the country. And will be extremely confused as to why that has occurred. I am sure you will be fine though and manage this simple task effortlessly. Do remember to try and catch up with the extra hour's sleep you will lose on Sunday. Never start the week tired that is my advice.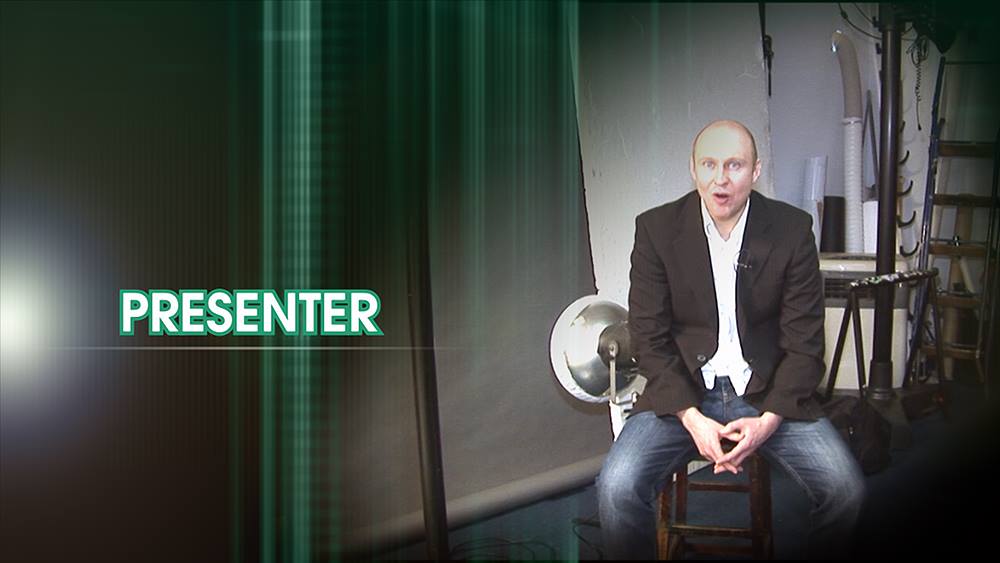 Well done to everyone involved in this year's Sports Relief. From the presenters to the performers and from anybody who did any challenges to anyone who donated to the charity. An amazing amount of money was raised. Which just goes to show what a fair, decent and nice nation we really are. Something to be very proud of that I think. The actual night's entertainment was very good I thought. I sat down and pretty much watched it all from start to finish. I liked the sporting battle that ran through the evening between the two teams led by Lord Coe and John Bishop. And it was great to see the Olympic venues being used and full once again, I thought that was a great idea which captured the spirit of the event brilliantly. My personal highlight just because I am such a huge fan of the show was the special Only Fools and Horses sketch. You can do nothing but admire how well David Jason and Nicholas Lyndhurst can just slip back into the roles of Del and Rodney Trotter. Two fantastic actors with clinical comedy timing. Also credit where it is due to. I thought David Beckham was very good in it. It is quite tricky to play yourself like that. As it is a version of you as perceived by the writer. You could clearly tell he was a massive fan of the sitcom. And the fall at the end was perfectly executed. Also the live music line up was very good anything that features two performances from Kylie Minogue can only be a good thing as far as I am concerned. Bearing in mind that it is a live show and always subject to constant changes and alterations on the whole it seemed to run pretty smoothly. So full credit to the production team and all of the presenters for that.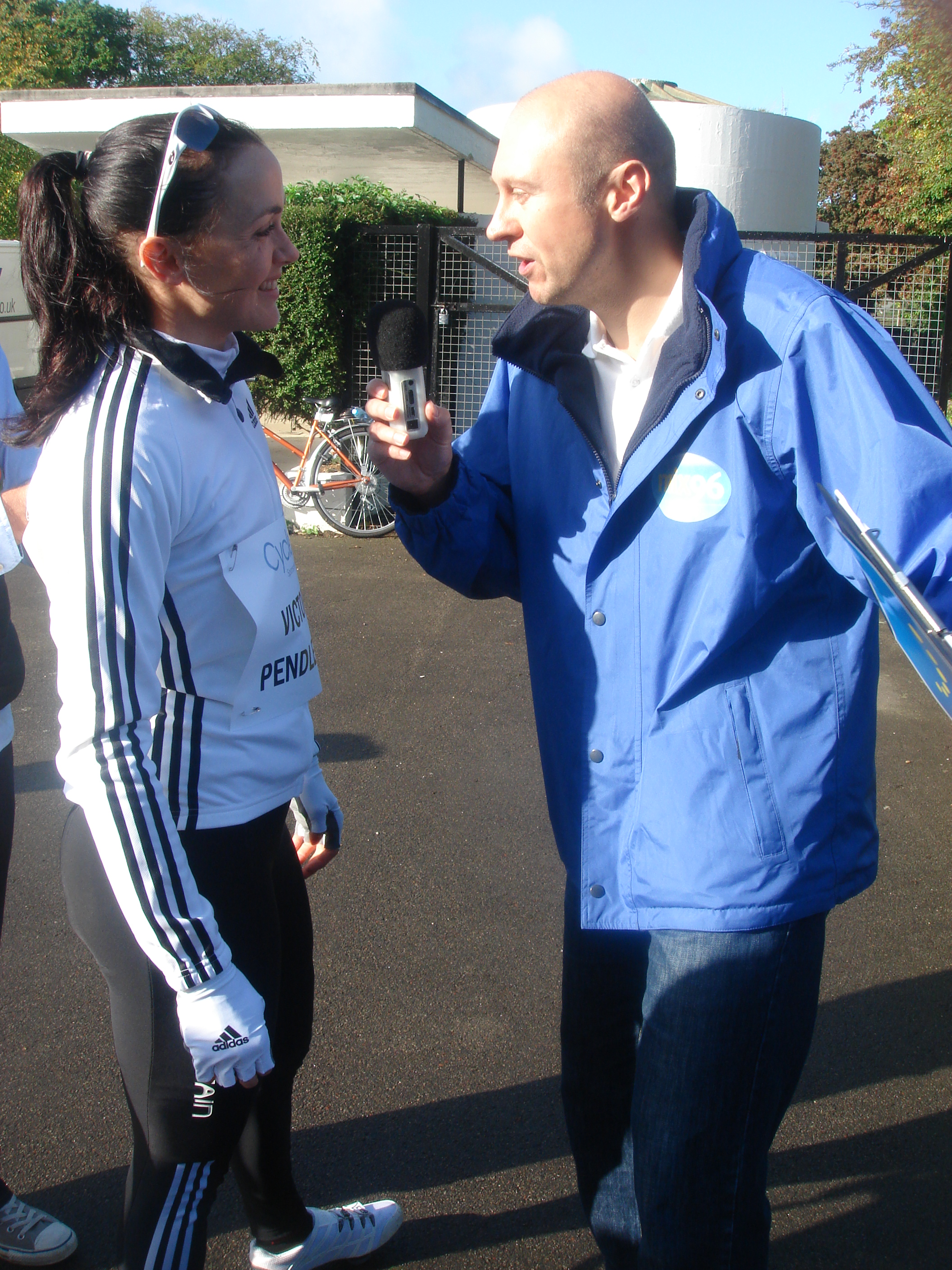 I was at Wembley once again last week during a promotion and publicity event for this year's World Cup featuring three England players from the 1966 World Cup Winning Squad. Jimmy Greaves, Gordon Banks and the three goal hero himself Geoff Hurst were all there answering questions and posing for photographs with the actual World Cup. I have been lucky enough to interview and meet Jimmy Greaves before. He is a top bloke. Who is very funny and entertaining to talk to. And who has some great stories from his playing days. Plus being a Tottenham Hotspur fan myself it was an honour to meet one of the club's legends. In the past I have also had the delight of talking to the other goal scorer in the famous final against West Germany Martin Peters, who was a joy. And I once met the man who was so happy at the end of the game. That he invented his own dance craze on the Wembley pitch. Nobby Styles at a book signing he was doing in Somerset. He was also fantastic to chat to. So far no-one has come close to achieving what they managed to do in England forty-eight years ago. But with the summer approaching I am starting to get excited and optimistic about this year's finals in Brazil. Even though the odds are stacked against us. When the footballers had finished and gone. The World Cup was left there for a bit afterwards. So I thought it would be rude not to get a picture with it. I hope Steven Gerrard gets as close to the trophy as I did in the picture below during the summer. Come on England!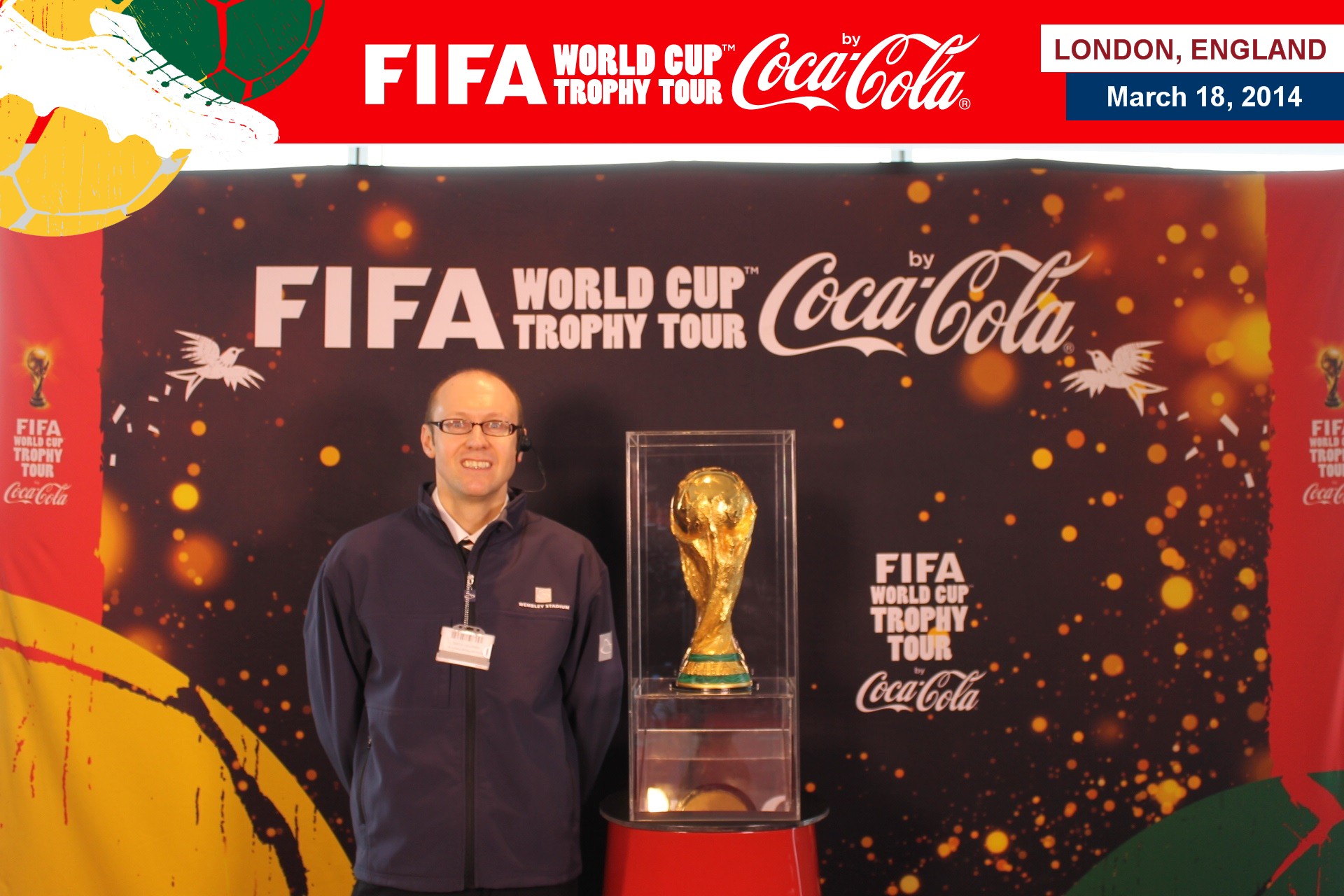 I had a strange and surreal moment when I was out for a few drinks with some mates last weekend. We had been to a couple of pubs before ending up in a place that had some live music. Supplied by a local band. It was quite a popular venue and as we were leaving there was a big queue outside waiting to get in. At the front of this line was somebody I used to work with about fifteen years ago, She probably had not seen me since I left that company I don't think. It was a Saturday night so we may be shouldn't rule out the fact that she could have been drinking. So as I walked past her she shouted out it's Neil Quigley at the top of her voice, I recognised her and said hello stopping for a very quick chat. But I wonder what the other fifty people in the queue were thinking.  Well I probably can guess. It would have been who the hell is he. It was a kind of weird, odd, amusing and slightly accidental showbiz moment of sorts. I might start hiring a person to come drinking with me wearing a dark suit with a fake earpiece in. So it looks like I have a minder with me at all times. It made me smile, which is the main thing I think.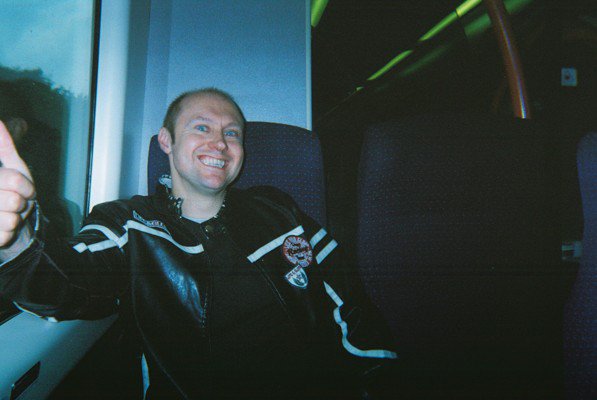 I was at the Elstree Studio's last Tuesday watching the recording of a special one off television show celebrating fifty years of BBC 2. I am not totally sure when it will be aired but I would strongly recommend you keep an eye out for it. And try to catch it when it is on. As it was very funny and actually pretty educational to. It is a quiz all about the BBC television channel hosted by the brilliant Dara O'briain. Who did an exceptional job, keeping it all together. You could clearly see he was a man on the top of his game. And very comfortable in his surroundings. He was excellently assisted by the giant that is Richard Osman. The teams were Hugh Dennis, Debra Meaden and Gareth Malone against Professor Brian Cox, Dave Myers and Meera Syal. There were some great archive clips and some amazing surprise guests, which I am not going to reveal. As I do not want to spoil it. So you will have to watch it to find out. I will say some of the rounds did appear to me like they may have thought up the name of the challenge first and then tried to find a game to fit it afterwards. See if you can spot which one in particular I am thinking of when you see it go out. Basically it was a right good laugh and a lovely way to spend an evening smiling clapping and generally messing about. The finale of the show was complete madness and total confusion. So I am looking forward to seeing how they manage to edit that for the broadcast. Good luck to the production team with that one. The studio we we in was just next to the Eastender's set. So I have to confess I was slightly tempted to see if I could sneak off and maybe grab a cheeky pint in the Queen Vic with Danny Dyer. Needless to say I didn't.
If you remember my mate's play that I made a cameo appearance on stage in last year. The one called Ha Ha Holmes. Well he has just finished writing his latest story in the series called Ha Ha Hood. And this week it was announced that It will star the man himself Ben Langley and Su Pollard. It will be on tour across the UK later this year. Do look out for it coming to your area and go and see it. You will have a great night out.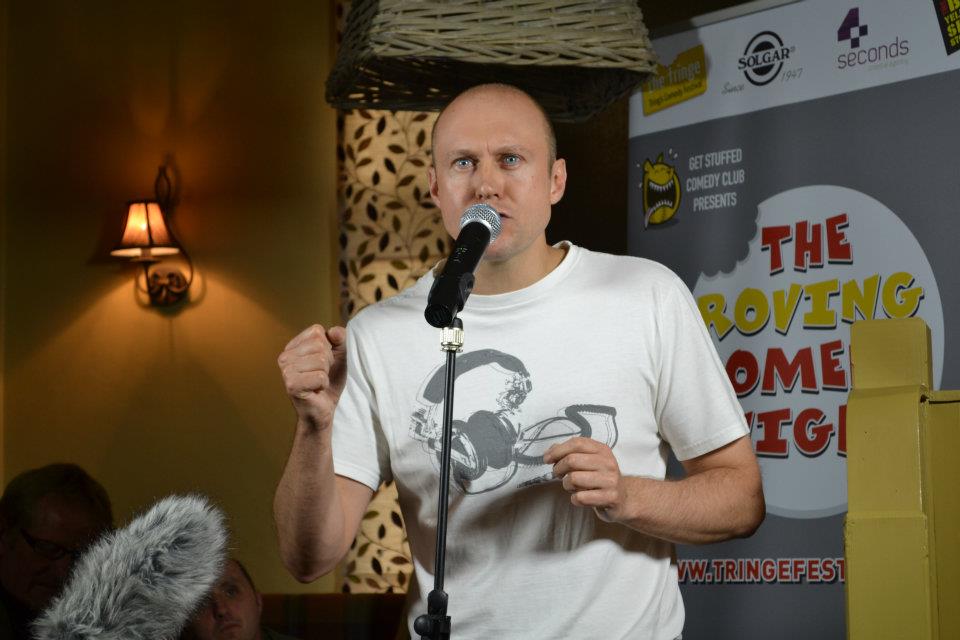 Last Wednesday I went to the BBC Radio Theatre at Broadcasting House to watch the latest episode of the BBC Radio 4 Extra topical comedy show Newsjack being recorded. As this is a show I do some writing for. It was very interesting for me to see the cast perform it live for the first time. The Radio Theatre is a excellent venue, tailor made for radio. With surprisingly comfortable seats. And is where Radio 2 host most of their special one off gigs with the best singers and bands in the business. Gary Barlow, Rod Stewart, Elton John, Robbie Williams and The Stereophonics have all performed in there and the night after I was there Elbow were appearing there. Watching Newsjack was great. The new host of this series Romesh Ranganathan did a great job carrying the show with Lewis Macleod, Margaret Cabourn-Smith and Ellie White sensational supplying all the other characters and accents for the sketches. I do not think I have ever seen three people do as many completely different accents in the space of forty-five minutes. And the amazing thing is they record the whole show pretty much as you would a live show. Moving between the jokes and sketches seamlessly. So it was extremely slick and very funny. If you want to try and hear my laughing and clapping. It is currently on the BBC I-player. Even before the show started it was quite exciting. As I had a quick cup of tea in the BBC Cafe before the recording. And ended up sitting on a table opposite Dan Snow. You may or may not know this but the One Show studio is now based at Broadcasting House. So I have to confess I was more than half tempted to just nip round to the glass window behind Matt Baker and Alex Jones. To see if I could sneak into shot. But I can confirm I didn't in the end. May be next time.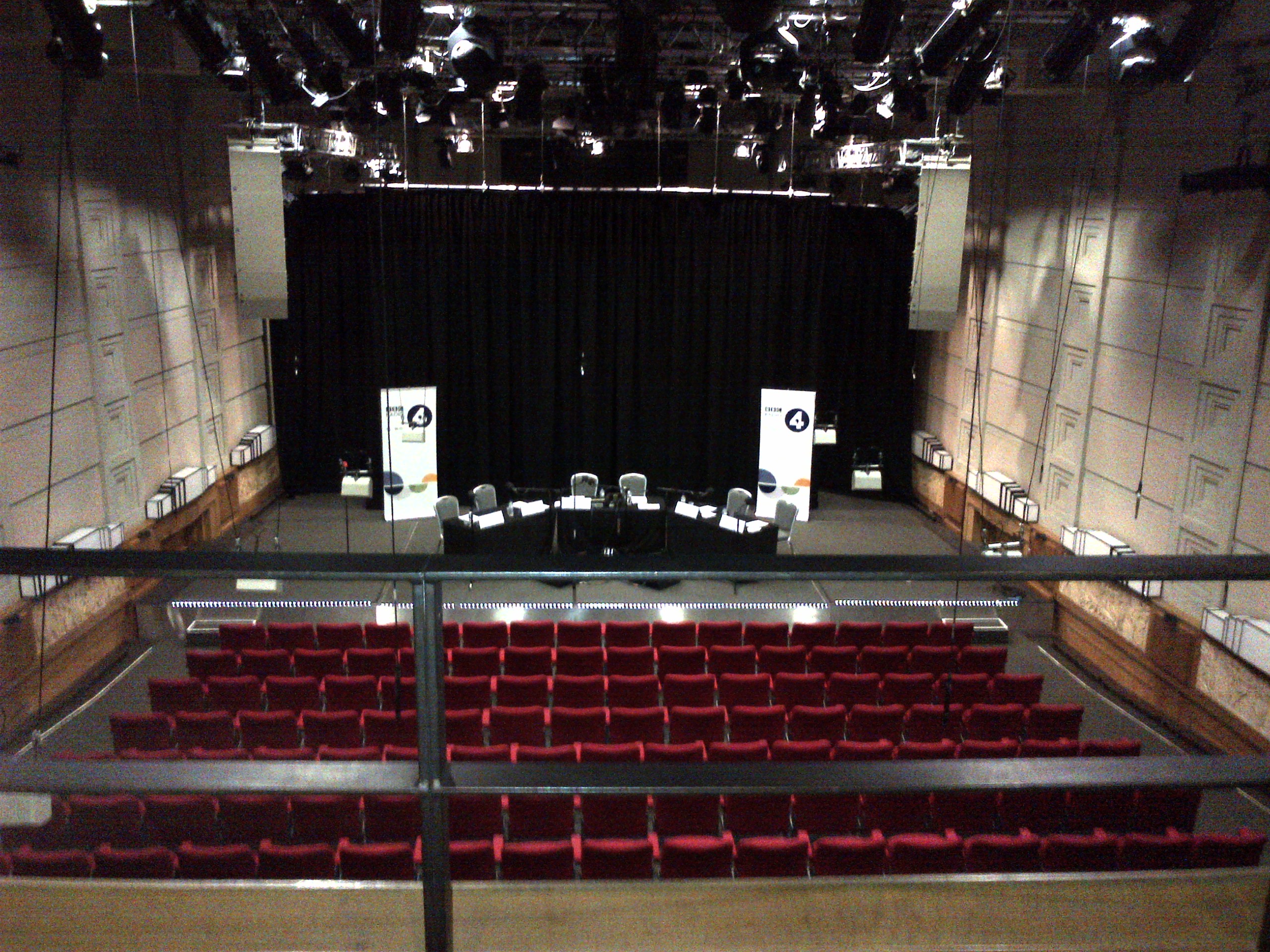 I am still waiting to hear the final details about a charity football match I will be playing in soon. But I understand the venue has been booked and the team line ups are being finalised. So I look forward to being able to share that information with you soon. It will be a fun day and I am already in training for it. Last one I played it I scored in so I will be looking for more goals again this time.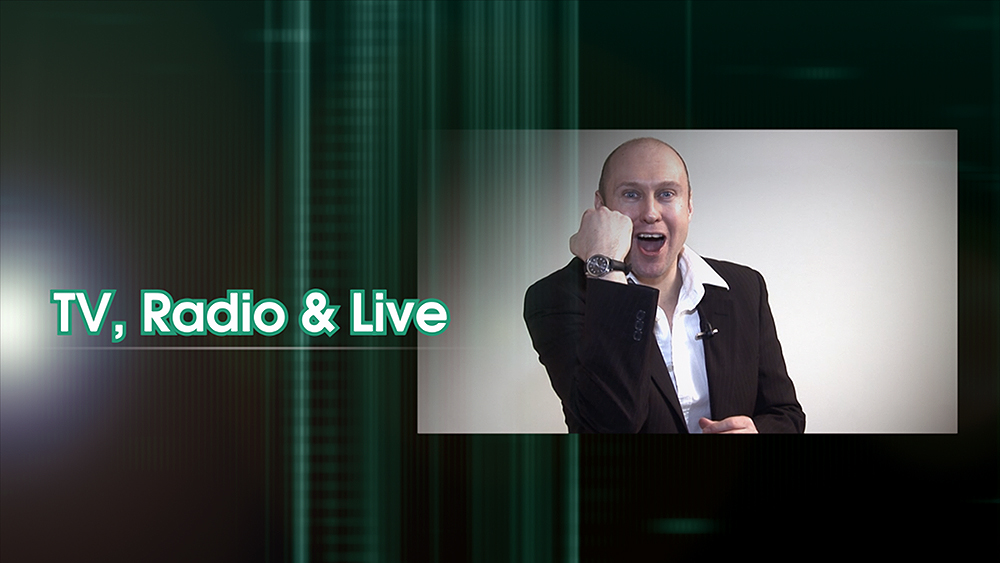 Have fun and we will catch up again in a couple of weeks. Cheers Neil.