Hi there, how are you doing? I hope you had a fantastic Christmas period. You ate, drank and were merry. And found joy in the giving and the receiving of presents. I had a lovely and quiet Christmas. It was the first one for a couple of years. That I had not been working.
I will never admit to getting older but in previous years I have been desperate to go out on Christmas Eve and to party. This year I just stayed in listening to music and having a few glasses of red wine. And you know what. I really enjoyed it. It is the simple pleasures in life. That are often the best.
On Christmas Day itself. I went round to my parents first thing in the morning. It is a family tradition to start the day with a nice big fry up. And there was no way I was missing out on that. Once the kitchen is tidied up and a cup of tea has been enjoyed. It is then time to move in to the living room for the exchanging of presents. This year with the added bonus of a nice glass of champagne each. To help us with the proceedings.
We are pretty clinical in our present buying. We each make a list of what we would like in November. This then gets passed around to the other three. We then liaise to get each other things from the list. The plus side of this is you generally get what you want. The down side is there are rarely any surprises. I was delighted with my gifts. Which included a new alarm clock, thermal socks, a tie with horses on it and some leather gloves.
After the presents have been given out. I then get ready to head to the pub. This has been a sacred family tradition for as long as I can remember. As a child I remember all the adults going there and then coming back slightly merrier. I have been every year since I was old enough. The venue has changed over the years. So now me, a couple of my uncle's and a few of my cousin's all meet up at The Red Lion in Whiteleaf at Midday. We have a few drinks. Then we return home to our own homes ready for dinner.
We always have a full traditional Christmas lunch with turkey and all of the trimmings. I love a Christmas meal with the stuffing, pigs in blankets and brussel sprouts. Things I do not normally have at any other time of the year. This is washed down with some nice red wine. The meal is then topped off with a delicious pudding. That must be accompanied by cream. We then have a little bit of a brief rest and a chat. To let the food go down.
Once we are all ready the afternoon of fun and games begins. This year we started off with some Karaoke. This is my annual apology to my parent's neighbours. Or anybody walking past the house at the wrong time. Who may have heard me trying to sing. Sorry.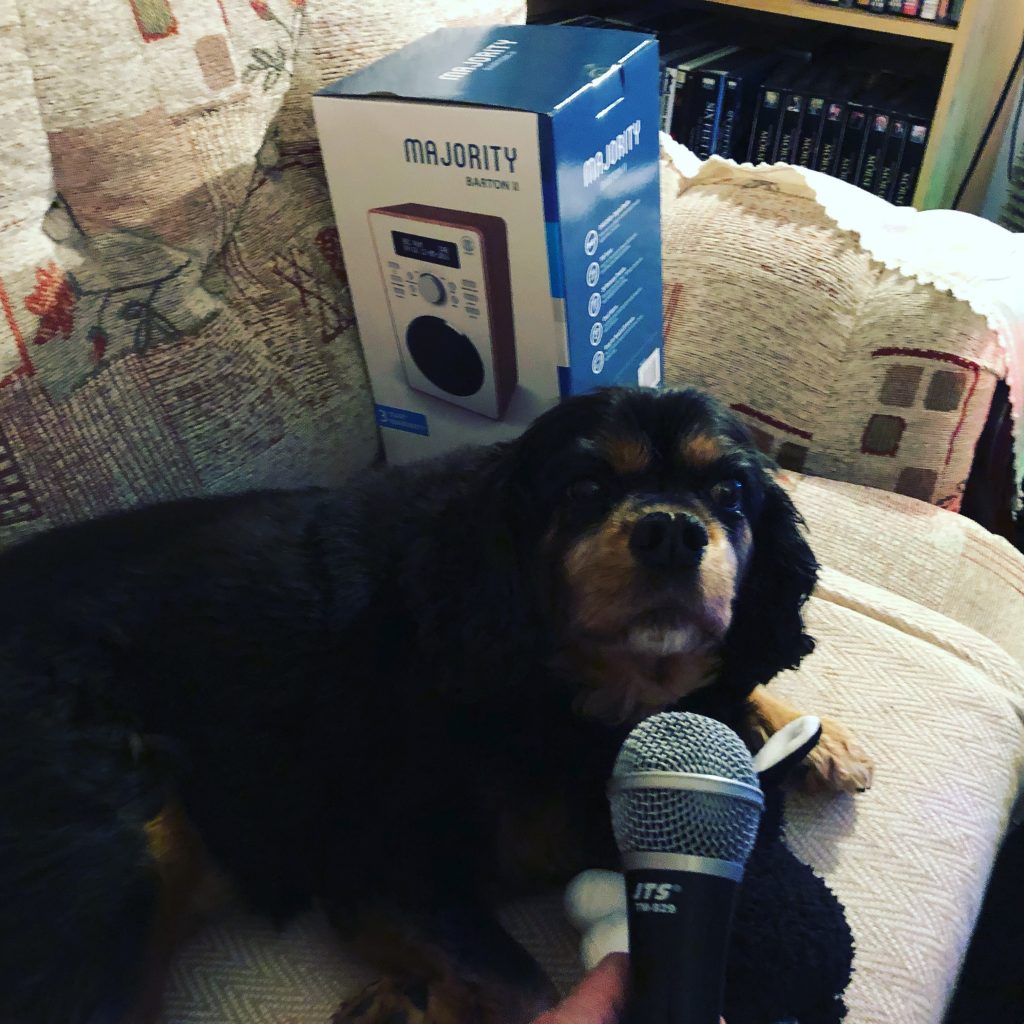 I then hosted a Pop Quiz. Which I have to say the rest of the family were rubbish at. Lastly we played a game of Charades. Although this was not your usual version. It was a risque variation on the normal theme. That my dad had found. Which did make for a few awkward moments in front of the parents. But it was all good fun!
We finished the day by watching Michael McIntyre. While enjoying some cheese and biscuits with a nice glass of port. It was another fun family Christmas. Which I thoroughly enjoyed. Just as I was sitting at home reflecting on the day. Before I went to bed. I had a small bottle of Baileys. That a very good mate and his wife had very generously got me. Well it was the birthday of our lord and saviour. The only day of the year. When it is acceptable to drink as many different drinks, as you possibly can.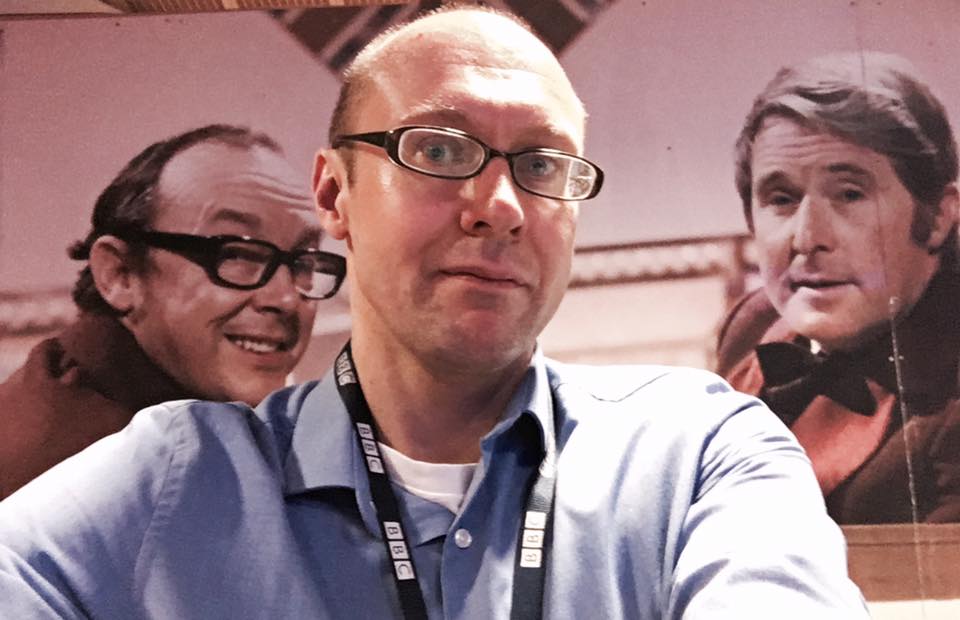 Before Christmas Stoke Mandeville Hospital Radio celebrated its 40th Birthday. They had a small party. Which was attended by the station's Patron Ken Bruce, singer Tony Hadley and the voice of the X Factor Peter Dickson. I would like to say huge congratulations to the station for what it has achieved during the last forty years. And for the hours and hours of entertainment that it has provided to the hospital's patients and staff.
I was a member there for around seven years. I had a fantastic time there. And met some lovely and amazing people. It was lots of fun. I am happy to say that I am still really good friends with many of the people I met during my time there. I did my first proper radio show on the station. It was in their studios that I got to practice, grow and improve. It definitely helped me to launch my radio career.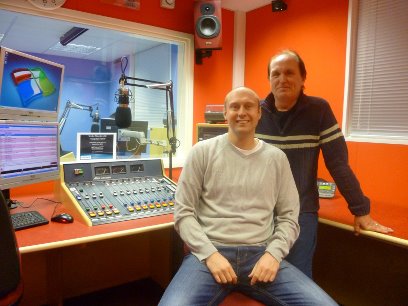 It was volunteering at the Hospital Radio. That enabled me to get my first paid radio work at my local commercial station Mix 96. Based in the town I was born, Aylesbury. I started off reading the local sports results on the Sports Show. Ringing around all the grounds and then delivering the scores on air.
I then got to present the sports show. I did some weekend shows. I then covered the evening show. Before eventually getting to present both the Drive and Morning shows on the station. None of which I would have achieved without Stoke Mandeville Hospital Radio. I wish them all the best for their next forty years of broadcasting.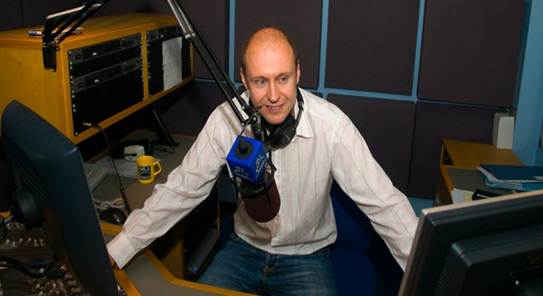 I managed to get a ticket to see Sir Paul McCartney play the O2 Arena in December. I had seen him in concert three years ago in Birmingham. And as you would expect he was fantastic. I was a bit undecided about if I should go and see his latest tour. But I did like his latest album Egypt Station. And he only really tours the United Kingdom every three years. So in the end I made sure that I was there.
I met up with a mate of mine and his girlfriend. Who were also going. We had a few drinks around the Greenwich area. Before we made our way to the venue. We had a quick drink at the Arena. Then it was time to make our way to our seats. There were however, still a few people filtering in. When there was suddenly a light in the crowd and some scrambling in the floor seat area. As it was the last night of the UK leg of the tour. Paul had lots of family and friends in. And he had popped out quickly to see them before the show.
The stage erupted when his band started to make their way out on to the stage. Then the place went totally ballistic. As the main man walked out and put on his guitar. Before launching into the Beatles classic "A Hard Days Night". Which is a sensational way to kick off any performance. He then spends nearly three hours effortlessly playing Beatles, Wings and his own solo stuff. Seamlessly moving between several different guitars and pianos.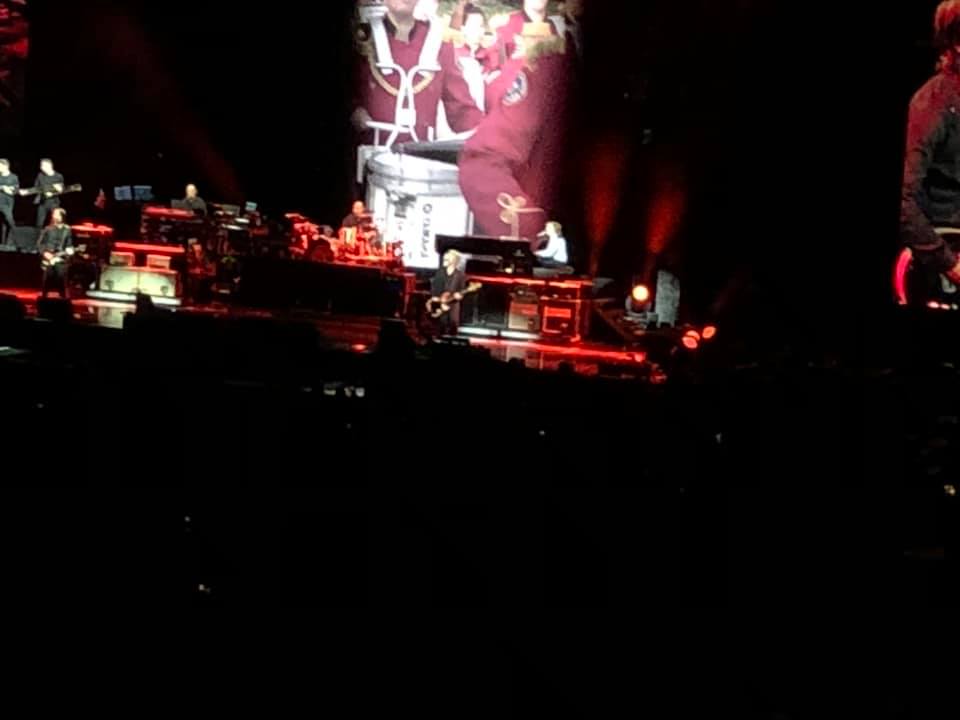 The pyrotechnics they were letting off during Live and Let Die were astonishing. I thought they were actually trying to blow the place up. It was an amazing spectacle. He then follows that with the immortal Hey Jude. During which he has the whole audience in his hands. And has us singing along to every note. As he stands there conducting us. What a moment! At that point you thought this gig could not get any better. But it could.
Not only does he come back on for an eight song encore. But before the third song in this section. He brings on two special guests. Firstly the Rolling Stones guitar legend Ronnie Wood. And then much to everyone's surprise his Beatles band mate Ringo Starr. At which point the whole place goes crazy. Ringo takes his place behind the drums. And the three of them perform Get Back. I could not believe it!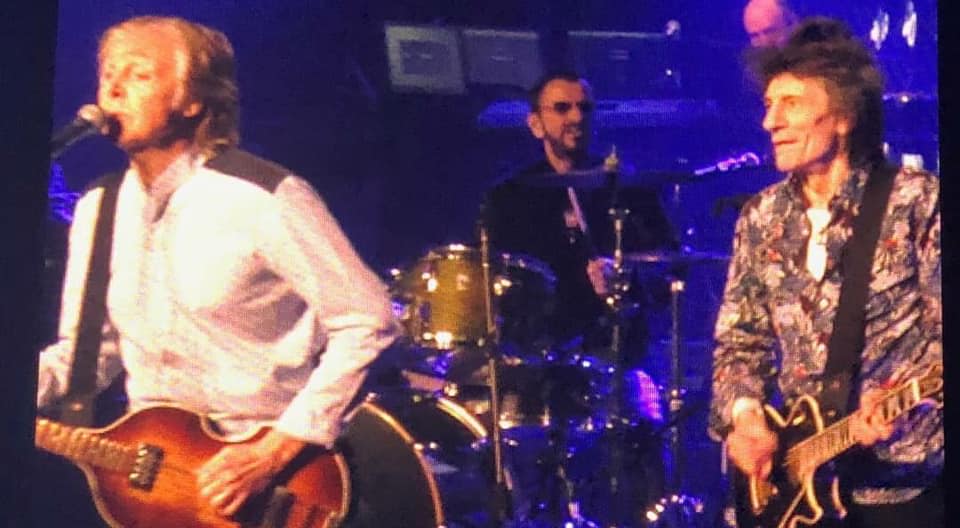 That is the closest I am ever going to get to seeing the Beatles play live together. For obvious reasons. This was a huge deal. This has not happened in this country since the band split up. Even Paul as Ringo was walking off said "let's just take a minute to soak up what has just happened". My mate who is a massive McCartney and Beatles fan was literally in tears when Ringo appeared. It meant that much to him. The three of them sounded great together.
Paul then goes on to play another five songs. Brilliant as they were. It could not top that version of Get Back featuring half of the members of arguably the best band we have ever produced. He finished the show with The Beatles song "The End". I am hoping this does not mean that it may be his last UK arena gig. It is just a sensible song to end any performance with if you have it in your repertoire. Although in the unlikely event that is his final gig on home soil. I am so pleased that I was there to witness it. Sir Paul McCartney you are a legend!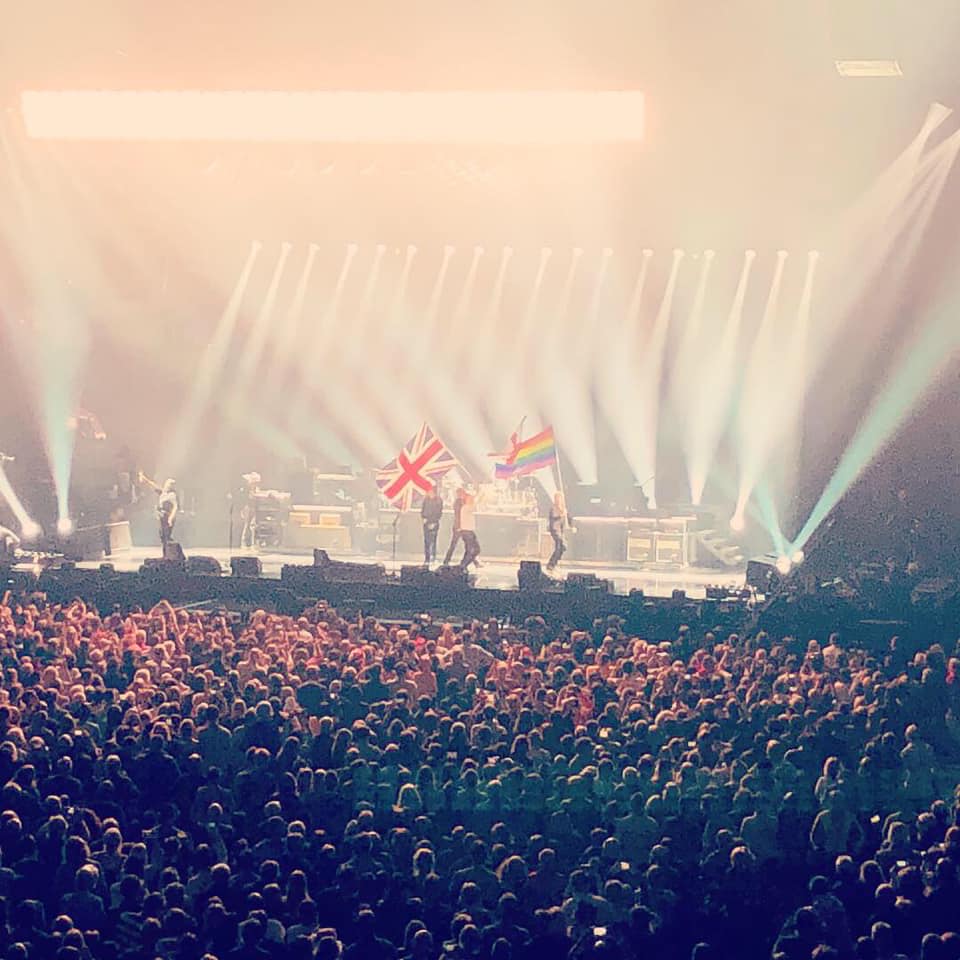 During that really odd period between Christmas and New Year. Where you eat what you like for Breakfast and have no idea what day it actually is. My sister and I went to see the pantomime at The Swan Theatre in High Wycombe. It was Snow White. Which was the same story that I saw at the London Palladium just before Christmas.
The Buckinghamshire version starred former Strictly Come Dancing dancer Brendan Cole, Mandy Muden who was on BGT, Jason Sutton and the ventriloquist Kieran Powell. It did share some of the script and skits with its London sister production. So I did know what was coming a lot of the time. But that is my fault for seeing the other one and not theirs.
It was fun and entertaining. Everyone got time and a bit of space to showcase their talents. Mandy did a few magic tricks. Keiran got to do some stuff with his "friend". And Brendan had the opportunity to display his amazing dancing prowess. Plus a bit of his singing to. Fair play to him. They worked him hard on the dancing front. They had him doing pretty much every kind of dance move you can imagine.
It was a good and proper family pantomime with nothing missing. I am glad I went and saw it. The cast were great. Nice as ever to see the children getting involved and shouting at the characters, when required. Pantos will be a lot of kids first experience of the theatre. Therefore I like to see them have a great time. As they are then more likely to support live shows and go to the theatre more often when they are older.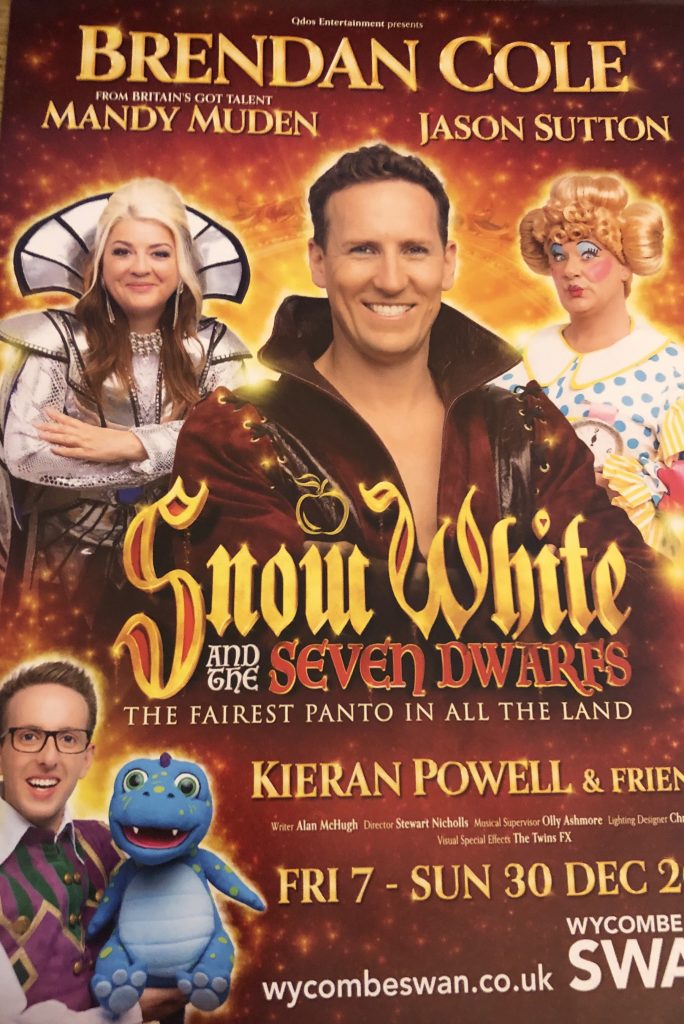 It was generally quite a good Christmas period for my team Spurs. We had good wins in the game before Christmas away at Everton. Then on Boxing Day at home to Bournemouth. But then things did go a little wrong last Saturday at Wembley. When we lost to Wolves. But then we beat Cardiff away in the next match. This week we have the first leg of the League Cup Semi-final against Chelsea. And play Manchester United in the league next Sunday. A win in both would be very nice.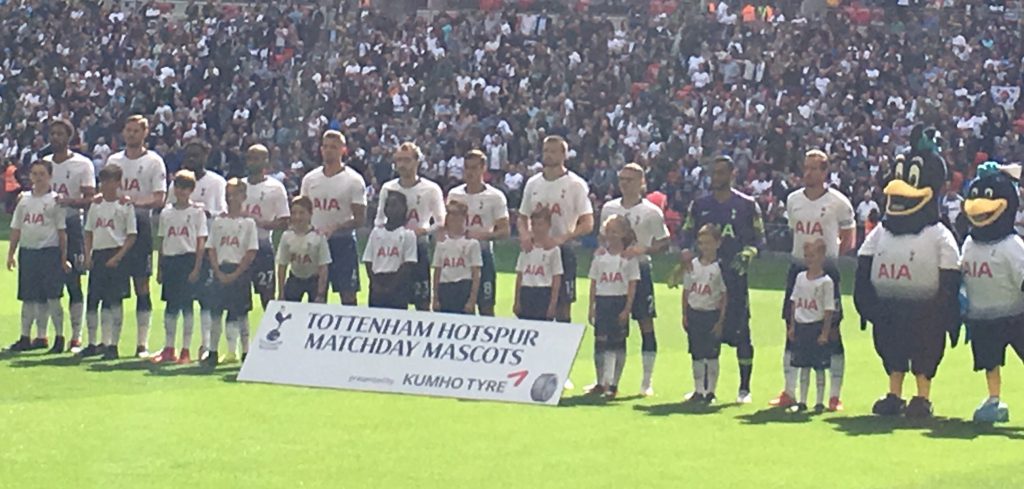 A friend of mine is a big train enthusiast. For the last six months from my local station. They have been running weekly Steam Train rides. I despite this attraction being so close. May never have got round to it. But the mate in question said he was coming down from London to take the trip. And he asked me if I fancied joining him on New Years Eve afternoon for a ride on the Steam train. So I did.
As it happened they had a special offer running . Which meant if you lived in a certain postcode area. Which I did, that you could get the ticket for half price. And this deal also included a cup of tea and a mince pie. You cannot argue with that kind of value. The train runs between Princes Risborough and Chinnor. It uses an old route, That has not been in operation for many years. But that the society who run the steam train managed to get restored.
The journey there takes about twenty five minutes. It is a lovely experience. As you can hear the engine and see the steam pushing you along the countryside. It is actually quite serene and relaxing. When we got to Chinnor we walked to the nearest pub and had a quick pint. Before catching the next train home. But this part is of course purely optional.
The journey back is actually by Diesel train. At the moment they have no way of turning the train around. So the Steam Engine pulls all the carriages to Chinnor and then the Diesel Engine on the other end returns you to Princes Risborough. It was a fun experience. I would say give it a try, if you get the chance. It is a nice flavour of how train travel used to be.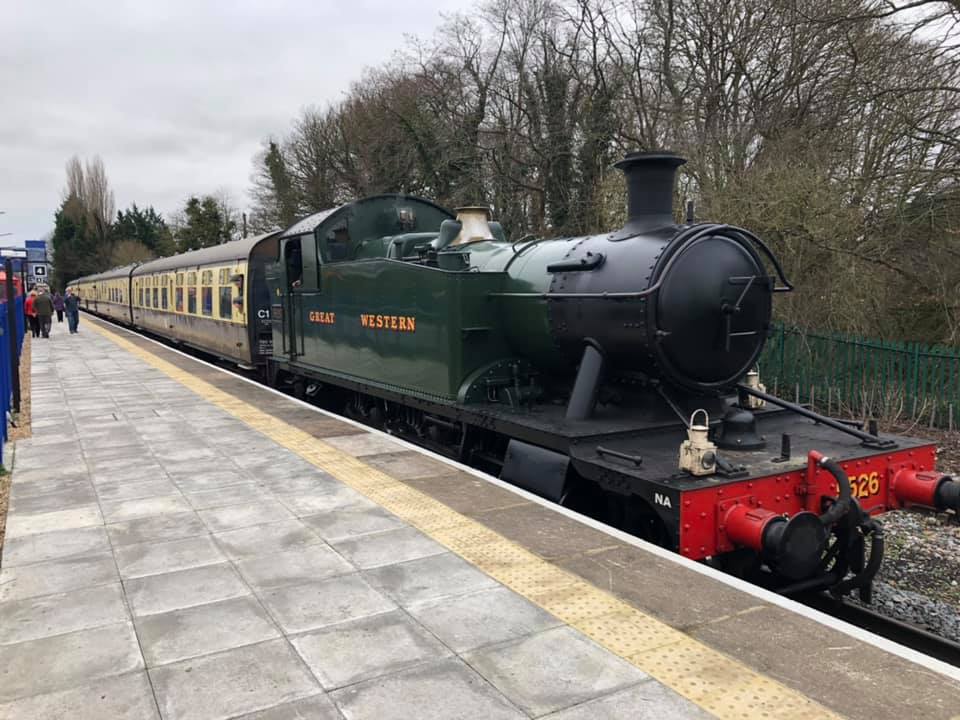 This New Years Eve my good friend and I, Andy Holmes went to my local wine bar in Princes Risborough called Dukes. I have been in there a number of times, since it opened. And always found it to be a wonderful place to enjoy a drink. It was an all ticket event. It started at 7.30pm. And as it happened Andy and I were the first to arrive. I had no idea how busy it would be. So I thought the best plan was to get there early and secure a table. Which we did.
It was a great night. Everyone there was lovely and friendly. And of course rightly in good spirits. They kept bringing around nibbles. I must admit I had a few every time they did. I find it impossible to turn down food. They also had live music. Just a bloke with a mic and a guitar. But he was fantastic. He had a great voice and played all the right songs. He had us all dancing and singing along by the end.
The whole night was washed down with several glasses of a very nice Rioja. The perfect way to see out the old year and welcome in the new one. Here's to a healthy, happy, positive and fun 2019. A very Happy New Year to you. I hope it brings you everything that you want it to.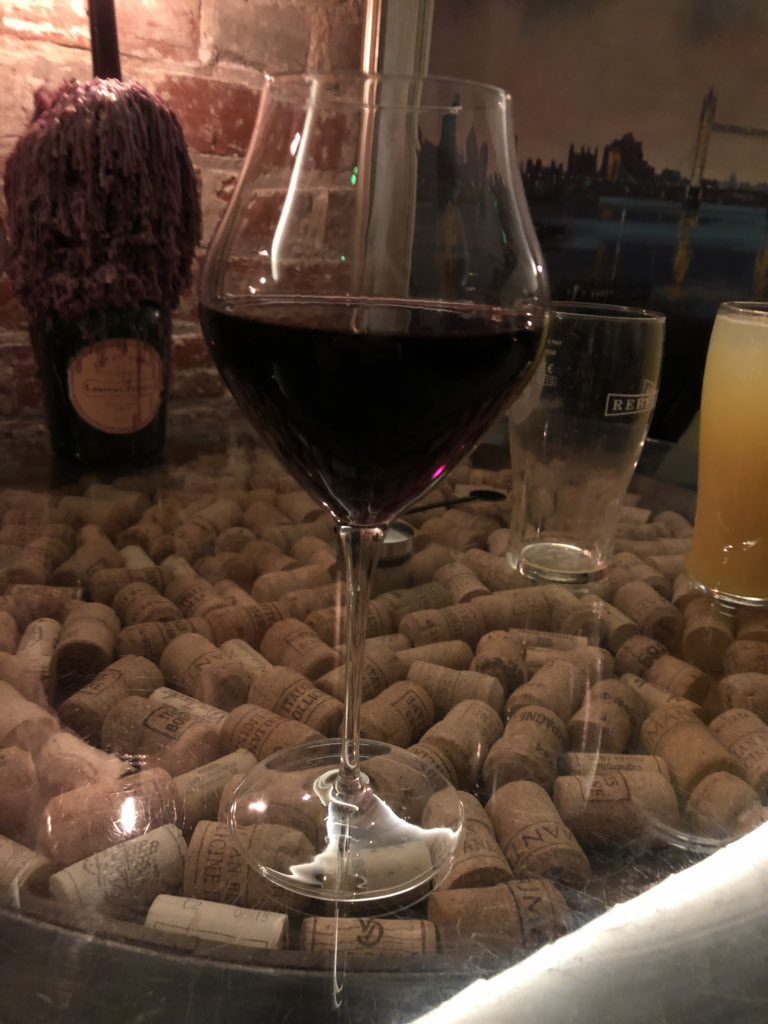 Have fun. I will be taking a mini-break from the blog. And it will be back in a month. If you follow me on Twitter or Instagram you will find out why in the next week or so. Cheers Neil