Hi there, how are you doing? I hope you have had a really good couple of weeks. Mine have been fairly busy and lots of fun. I went to the Theatre Royal in Haymarket to see The Rat Pack Live from Las Vegas Show. I had already seen a version of this at the Waterside Theatre in Aylesbury around six years ago, so I kind of knew what to expect. They have a full orchestra on stage. Led and conducted by the pianist. All to help recreate the famous Las Vegas Show that Frank Sinatra, Dean Martin and Sammy Davis Junior did at the Sands Hotel.
I have seen video footage of the original performances from the actual Rat Pack. And this production does capture all the humour, interaction and chemistry between these three legendary entertainers. Who were all very good friends. The cast are great. They all look and sound exactly like the artists that they are portraying. The outfits are spot on. Plus they all have exceptional voices, so as you would expect they belt out those huge numbers perfectly. The songbook for the night is of course top quality.
This version features a special appearance by Ella Fitzgerald and again the actress playing her was brilliant. It is a very slick re-enactment of a golden time for music and performers. There are quite a few funny moments and the cast look like they are having a good time doing it. It is a nice tribute to these iconic characters. Brilliant though it all is, it just makes you wonder what it would have actually been like being there to see those shows for the first time live, as they were happening. Another good night out at the theatre. If you are a fan of this kind of thing. I would say it is definitely worth going along to see this show.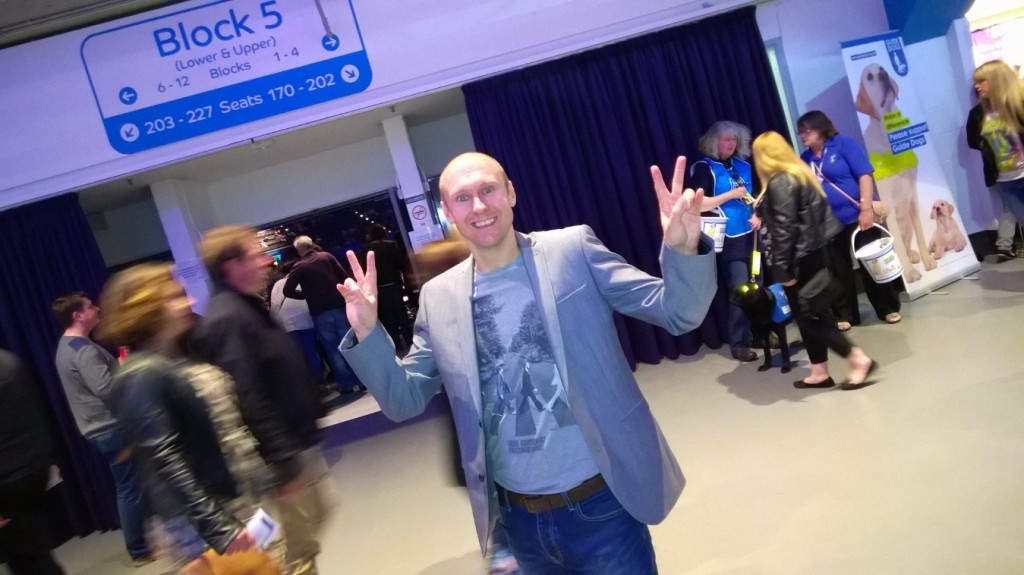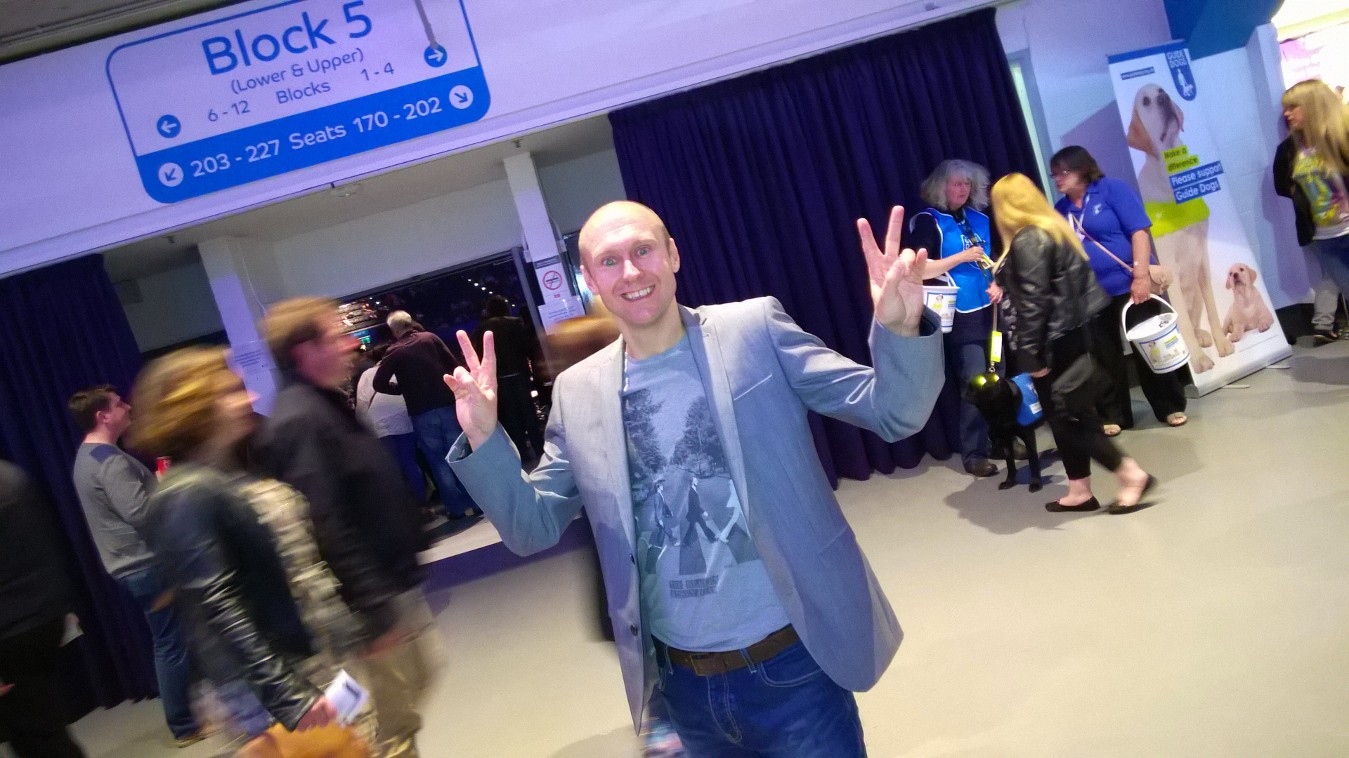 I got given David Jason's new book Only Fools and Stories as a present. I have started reading it and as you would expect it is very amusing and interesting. Especially as a big fan of Only Fools And Horses. As the title suggests it features behind the scene stories and anecdotes from the making of the programme. Detailing the secrets behind some of the best known scenes and lines, plus some of the things they used to get up to during breaks in filming. I am really enjoying it and looking forward to finishing it soon. So I will know all the stories behind the making of one of the all time best ever television comedies by then.
I am a big David Jason fan. Although I have never met him. I have been in the same room as him a couple of times. Which was still good. One of these was at a Pantomime Press Night. A radio colleague of mine Adam Morris, (who did the Breakfast Show at the time) was actually talking to the great man. His daughter used to listen to him on her way to school, so I think she wanted to meet him. Which led naturally to a conversation with her dad. You know when you are trying to make eye contact with someone and using your eyes trying to beg to be introduced. Well it didn't work. But I kept my cool by not gate crashing things. I will get to meet him one day properly, hopefully.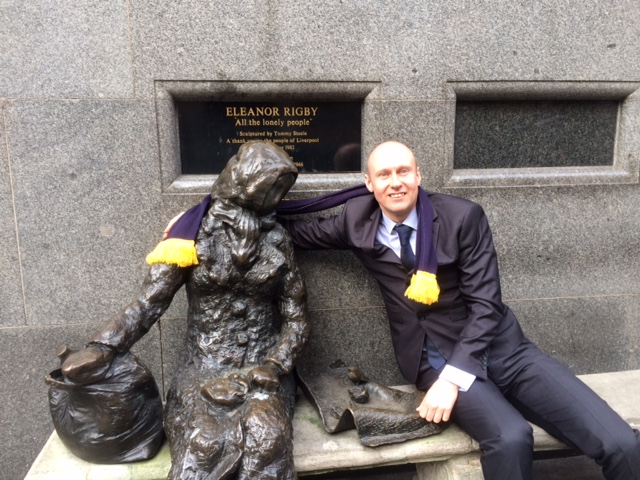 I had a great catch up with a friend and former boss of mine Steve Carpenter. A few Friday's ago he was the DJ at a big event at The Hilton in Park Lane, London. I did see some of the pictures from the night and it looked amazing. The day after I met him outside the hotel and we made our way to my favourite pub in London for a few drinks.
That pub is Waxy O'Connor's just off Leicester Square. Where in my opinion they serve the best pint of Guinness in the Capital. While we were chatting about the old times in Somerset and updating each other on our latest projects. We did enjoy a couple of pints of the black stuff. I mean it would have been rude not to right? It was nice to see him and a fun couple of hours in one of my preferred relaxation venues.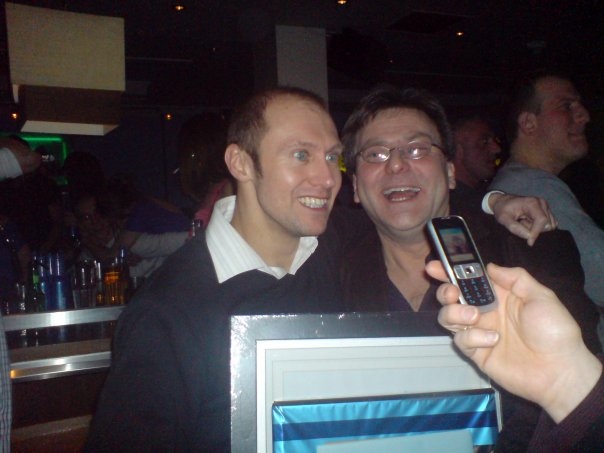 I like sampling new places to eat and trying new dishes and different foods. Last weekend I ended up in the Chinese Restaurant Ping Pong for the first time. If you have not been it is like a Chinese Tapas place. You order a large selection of dishes. Which all come in small portions. I was looking through the menu and I had decided that was the best way to explain what the deal was. When the waiter used that exact same description. It is good to know my observational skills are still spot on. They had quite a wide and varied selection of dishes. The person that I was with and I decided to pick three options each. Then just share everything. That way we could both get to sample more of the food on offer.
I was very impressed with the quality. Between us we managed to pick a very nice combination of the dishes. Which as it turned out complimented each other very nicely. We ordered this duck dish. Which was basically the roast duck, spring onions, cucumber and plum sauce, like what you would get from a take away. But instead of a wrap it came with this very strange sort of bread roll thing. The likes of which I have never seen before but it tasted fine. I enjoyed my first experience of the place. I would happily go back there again to sample some of the other options they have on the menu.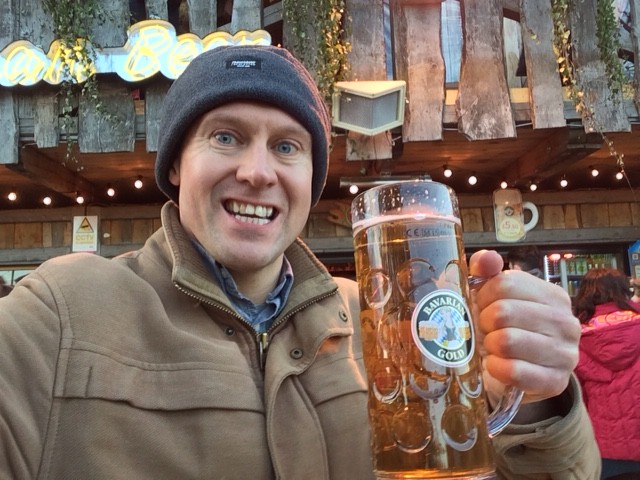 I have been to Wembley a couple of more times recently. Firstly to witness the start of Tottenham's FA Cup Campaign. A third round three – nil win over AFC Wimbledon. The Premier League is all ready out of reach this season.
I would obviously like to see my team win a trophy, so I am really hoping that we have a very good go at trying to win this competition this year. Next up we have a tricky away tie at League Two Newport County. Which is one of those games you should win but strange and weird things can happen in this cup. As has been very well documented in the past.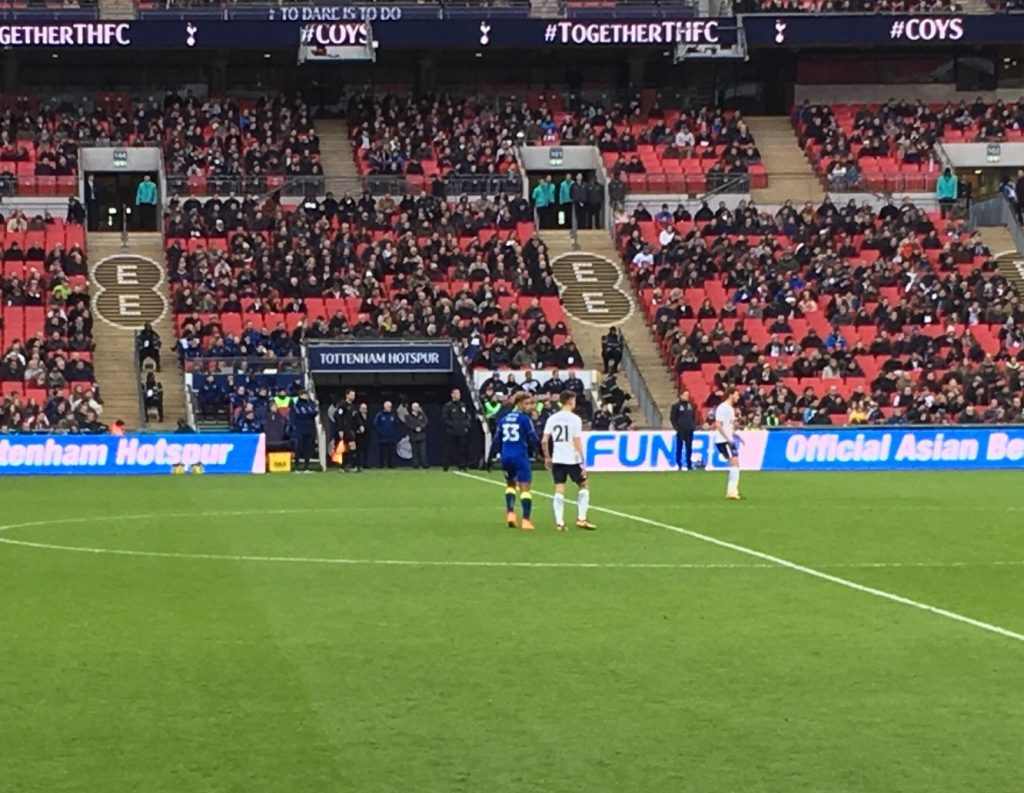 My next Wembley visit was to see Tottenham play Everton. A fixture I always enjoy. As I have a lot of friends who support the team in blue from Merseyside. Therefore there is always plenty of banter before and after these clashes. My enjoyment is also enhanced by the fact that recently we have done rather well in this match. And have now won the last three meetings in a row. It was a great game from mine and Spurs point of view. As we ran out as four nil winners. And it honestly could have been more. It was yet another enjoyable evening at the home of football for me.
After the game I met up with one of my best friends and his son. Who are both Everton fans and who had both been at the match. I was very controlled and only gloated for a bit about the victory before hardly mentioning it for the rest of the night. We had a walk round waiting for the crowds to die down. While finding somewhere to eat. Which it turns out is not the easiest thing to do after a big match at the Stadium.
We eventually ended up in a chicken place. Where they managed to fulfil our needs. Despite being a fast food place. It was actually not to bad. We had a bite to eat and a chat about the game. Then we got the train home together. It all worked out well. The next two games I am going to see Spurs play are Manchester United and Arsenal. Both of which I am really looking forward to.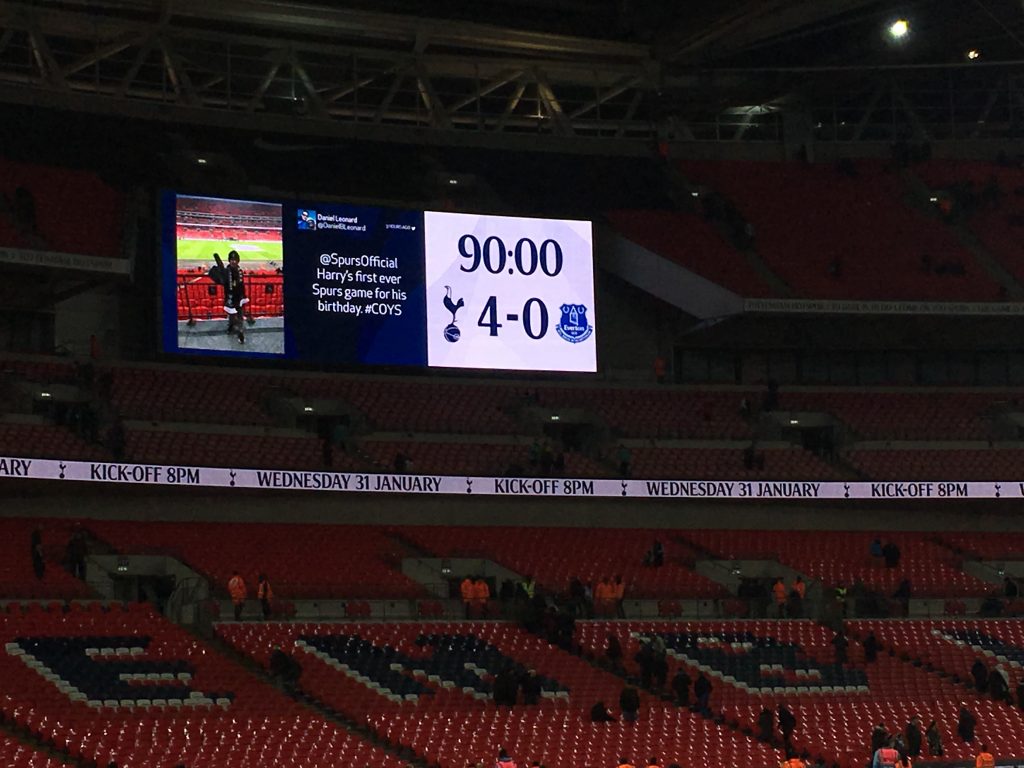 I went to see the Dream Girls musical at the Savoy Theatre in London. It was a massive success on Broadway when it was originally launched in the eighties. It was then made in to a film starring Jamie Foxx, Beyonce and Jennifer Hudson in 2006. And now it is on in the West End. It is loosely based on the story of the Rhythm and Blues groups and singers trying to achieve success and fame in the late fifties, early sixties. If you vaguely know the history of that time in music in America. You can very easily work out who some or the main characters are seemingly based on. And you can also see why certain people may not have been overly happy with the comparisons. When the show was first released.
It is a very slick and entertaining show featuring all original Soul and Motown sounding songs. That were written specially for it. The cast are fantastic. The leads have great vocal ability. Which they really get to show during the course of the performance. The story is moved along quickly and cleverly. But it is very easy to follow and to keep up with what is going on.
The big song from the show is probably One Night Only.  Which does actually play quite a pivotal part in the plot, as it happens. Having been on the outskirts of show business, the situations and dilemmas faced are pretty true to life. But ultimately it is a feel good and uplifting show. Which is certainly worth seeing. Had a fun time watching it and there are some pretty powerful performances from the cast to admire.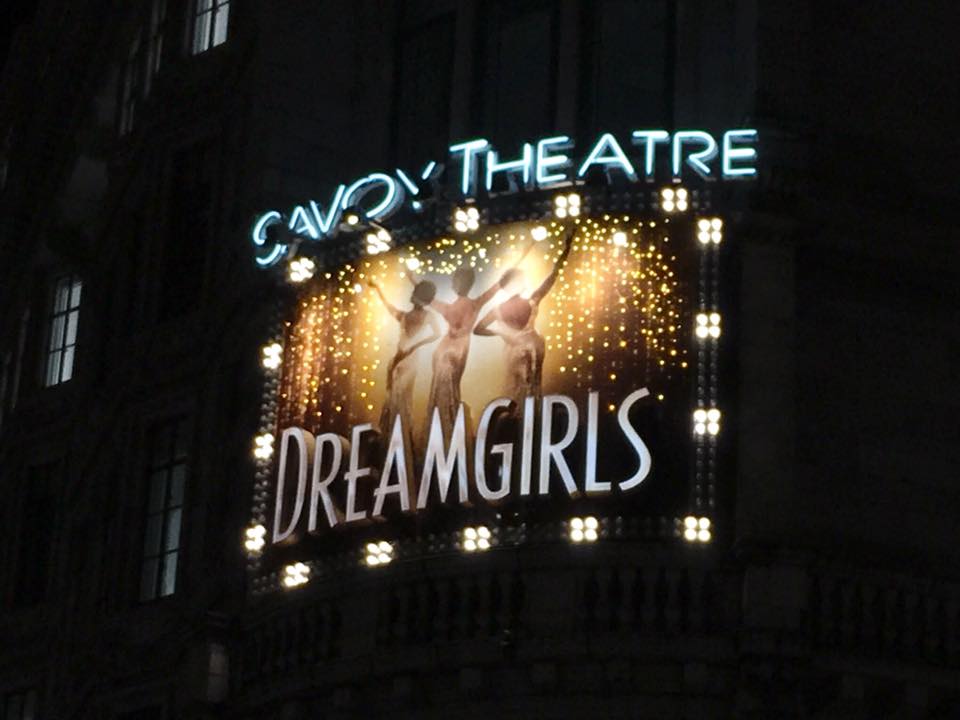 The latest Celebrity Big Brother is happening now on Channel 5. I have not seen any of it currently. And I have no plans to change that situation. Although I have noticed that the former Boyzone singer Shane Lynch is in the house. I met him once many years ago now. It was during the time that the Irish Boy Band were taking a break. He was part of another music collaboration. In which he was rapping, so it was a bit of a departure from his previous musical direction. He and his new band were headlining a charity music event. That I was helping to host in Great Missenden.
I got to meet him before the gig and he was great. He was very friendly, chilled and happy to chat to everyone. There were several other musical acts on the bill. But Shane was the big star on display. I cannot recall his name but the man who was the stage manager had recently come from fulfilling the same role for the last Steps tour.
We were also joined on hosting duties by a young female television presenter from the children's Saturday morning show Diggit. It was a fun event and I remember there being quite a good audience there to see it. If I am honest I cannot recall too much about Shane and his bands performance, so let us just say they were really good. I personally think he must stand a decent chance of  winning this latest series of Celebrity Big Brother.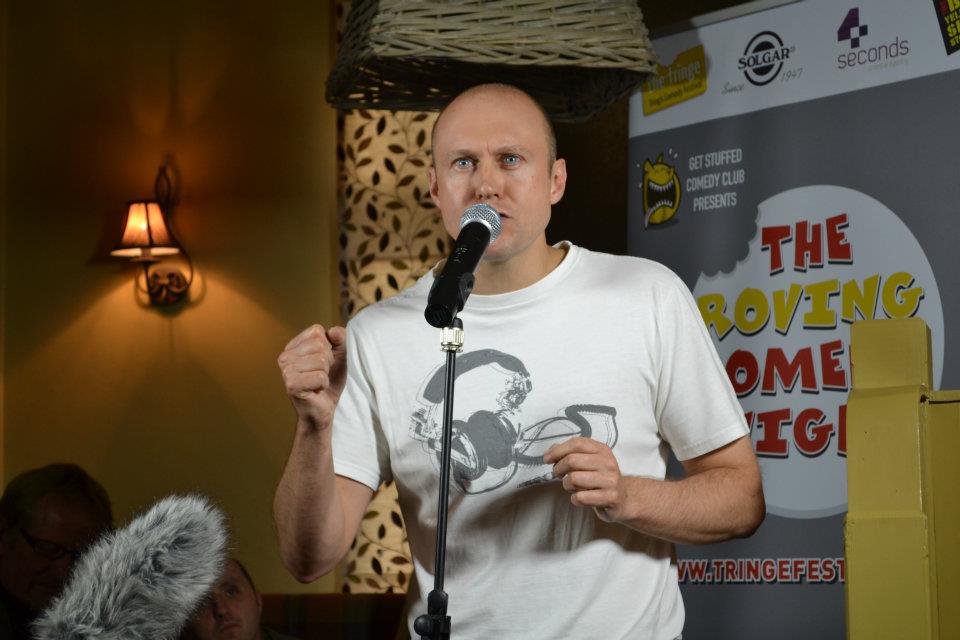 I am looking forward to the year ahead. I am in the process and working on a new Podcast. Which I hope to be able to give you more information about soon. I do plan to do some more Stand Up Comedy at some point in the next six months.
Plus I would like to do a bit more radio. So watch this space and we will see what happens. Whatever happens in the next twelve months it is going to be fun, exciting and an adventure. Which is exactly what life should always be like, I think.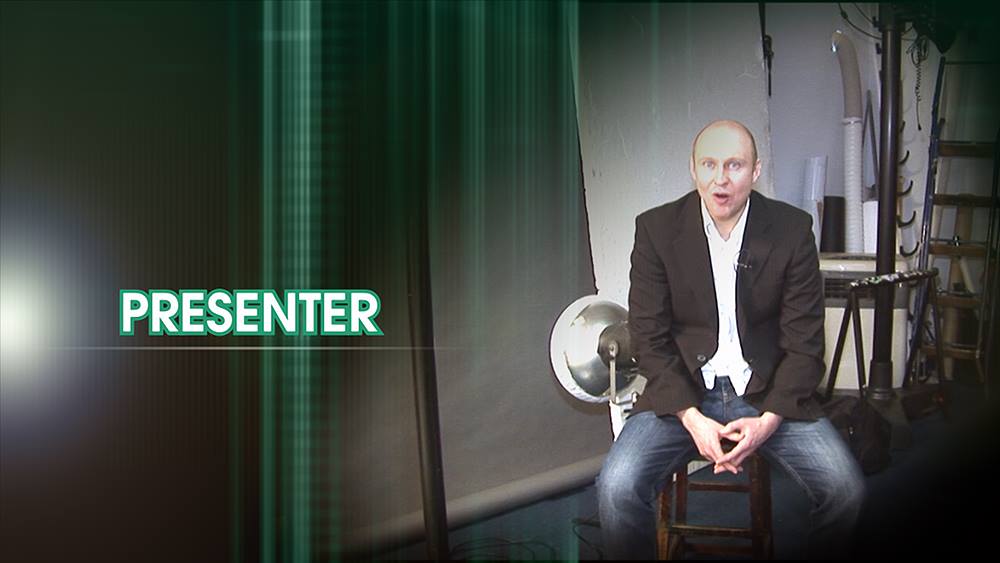 Have fun and we will catch up again in a couple of weeks. Cheers Neil