Hi there, how are you doing? I hope you have had a really nice couple of weeks. Mine have been fun and interesting. In a world where we all just seem to be getting busier and busier it is important to make the most of your free time. Therefore the other Monday I did just that, as I enjoyed another evening at the Horse Racing at Windsor. I am a huge fan of the sport and it is always a good fun way of spending a few hours. I like the whole experience from the dressing up, the arriving and getting a race card to try to find the winning horses, to the looking for the best odds in the betting ring before each race.
I generally have mixed results on selecting the horse that is going to shine and be successful in each race. But let me tell you when your horse is in contention coming in to the final furlong that certainly gets the adrenaline pumping and raises the excitement level. It also gives you a nice rush when your horse does win. Sadly for me on this last visit I was not troubling the bookies at all. I did not pick any winners. But it was a great evening of racing with some exciting contests. Which included one race which was won by a horse whose odds were eighty to one. Trust me we all wished we had put ten pounds on that one afterwards but hindsight is a wonderful thing.
The atmosphere was good as ever. As Windsor is quite a small course it is very easy to move between the parade ring, the grandstand and the winners enclosure. So you can really follow the story of each race and feel very involved. Plus they do tend to theme each of their events and often put on live music after the racing has ended. This time it was a sausage festival, which I did have to get involved with and sample a few of the flavours on offer. Well it would have been rude not to.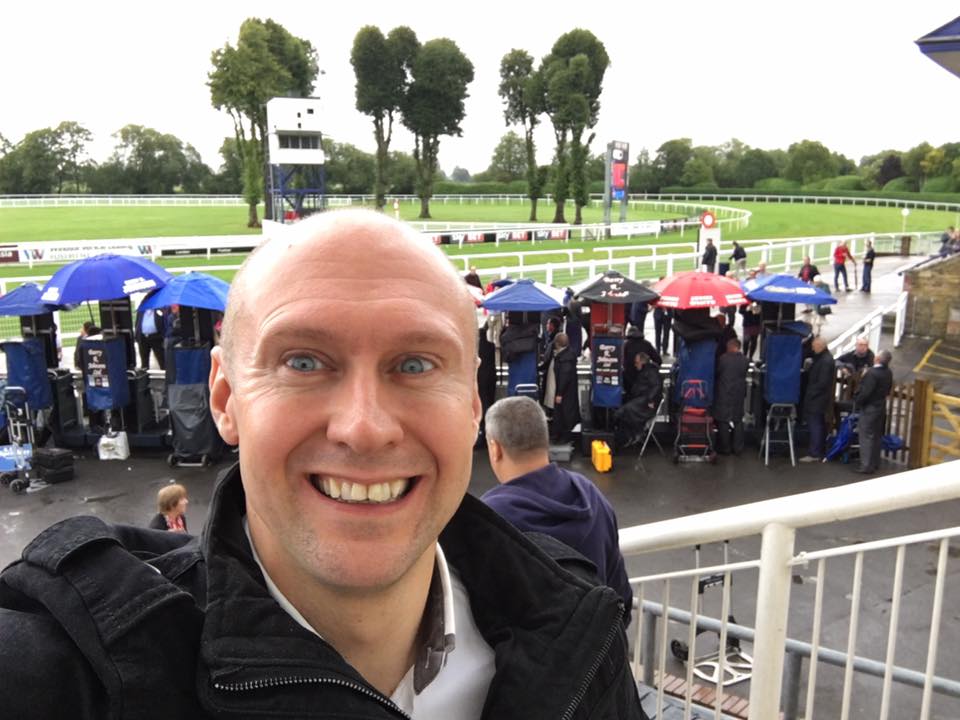 The first football team I joined after begging my dad to get me in, as he knew the manager was Risborough Rangers, my home town team. I was seven years old. I played for them pretty much from the Under ten age group through to the Under sixteen's. Then I played for the Aylesbury United Youth Team for a couple of years before returning to play for the reserves at Rangers and then going on to make a few appearances for the first team. Before I found radio and swapped football pitches for studios. Now the reason I bring this up is the other week I actually got to watch the first ever club I played for, play in the FA Cup.
They were at home in a FA Cup Extra Preliminary replay against Cockfosters. Who they had drawn with at their place the previous Saturday. It was a Tuesday night and I was free, so I thought I would go down and cheer them on. They play at a ground called Windsors. A pitch that I have played on and scored on many times over the years. It is a really nice set up down there and is a very friendly club. They have two small seated stands for fans and the playing surface is in excellent condition. Plus they serve tea at the tea bar in proper actual cups, which is a huge plus point for me.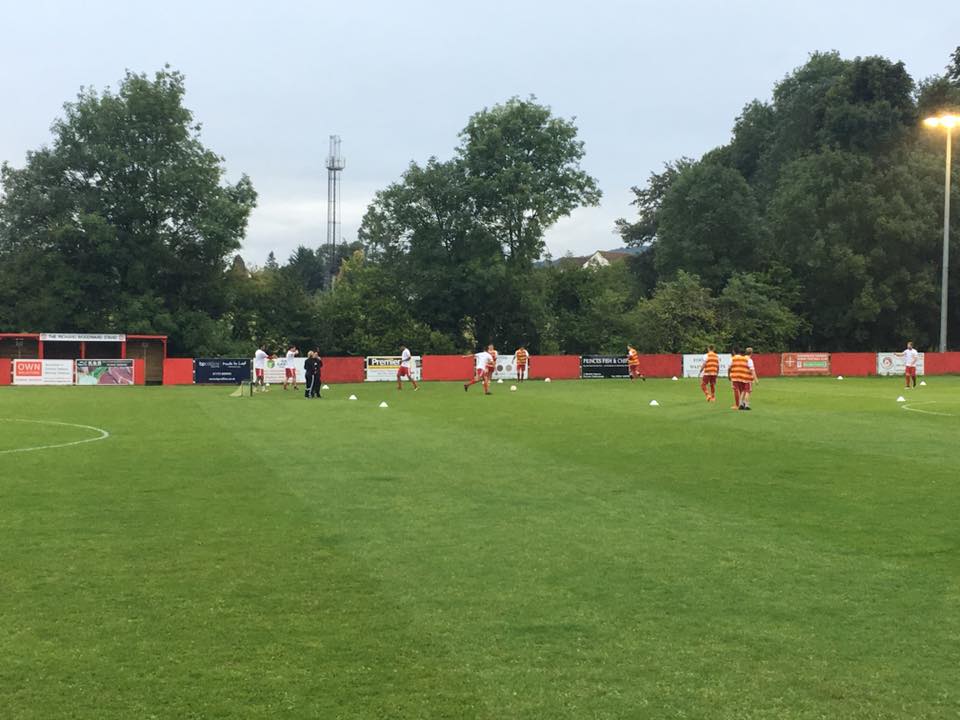 Before the game it was great to bump in to so many people I knew. I saw my first ever football manager who would have picked me for my first ever match when I was a kid. He was also the manager of the reserves when I played for them. I also caught up with my manager at the Aylesbury United Youth Team, who then went on to manage the Risborough Rangers first team for many years. He is now the stadium announcer there. While his son has replaced him as manager. I ended up watching the game with my Uncle and another former player, who we had both played with. It was great reminiscing about the old days and talking about how things had changed since our time.
Needless to say none of the players I knew are still playing, so I did not know any of the current side. And it was the first time that I had ventured down to watch them for years. The game itself was very entertaining. It was a competitive and close fought encounter until the away side grabbed two late goals at the end of the first half to lead two – nil going in to the break. Bearing in mind Cockfosters were a league above Rangers, it looked like a big ask for the home side to get back in to the game.
However Risborough pulled a goal back about twenty seconds after the restart. This gave them the momentum and hope to keep going and they were creating some decent chances but were unable to take them. Until they were awarded a penalty with about twenty minutes to go. Which was emphatically converted much to the delight of the home fans. And but for one exceptional save from the home keeper Risborough had the better chances but just could not get the ball in the net. So it went to extra time and penalties. Risbourough lost four-two in the shoot out. But it was a good performance and the town can be proud of the team and players for the effort they put in. I had a nice night, so I might even try to get down and see a few more games there this season.
The Premier League football season is now also underway. It was an interesting and exciting opening weekend with a few surprising results and plenty of goals. It was good to see Tottenham start the season with a win. We have been very slow starters the last couple of seasons, which may have cost us a little at the business end of things. Plus Newcastle's last game in the Premier League before they were relegated was a big home win against us, which led to Arsenal over taking us in the league on the final day. So I felt we owed them one. Although it does still seem that Harry Kane is unable to score in August. Hopefully he can change that this weekend against Chelsea.
With Spurs playing at Wembley Stadium this season I am hoping to get to as many games as I possibly can. Annoyingly I am unable to attend our first two Premier League matches but I will definitely be at the Swansea game. I am trying to organise a weekend in Liverpool for the Everton away trip to. Whatever happens I am sure it will be a fun and exciting season. I am looking forward to it. Plus who does not like a season that also ends with a World Cup to enjoy. It really has never been such a good time to be a Tottenham Hotspur fan.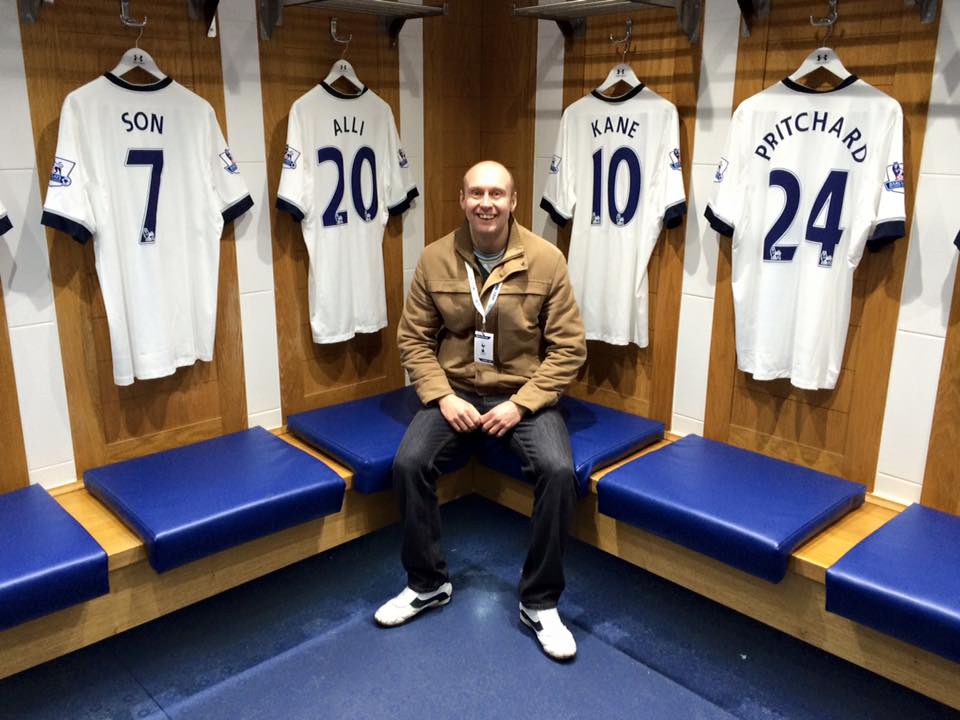 Last week I went and saw Bat Out of Hell The Musical at the London Coliseum. It features the music of course of Jim Steinman and many songs that were made famous and originally performed by Meatloaf. It was initially written as a musical before it was then turned in to the classic album that we all know and love. Which this October will celebrate its fortieth birthday. Packed full of big rock anthems, all performed in Meatloaf's unique and distinctive style. It was huge.
The musical is very futuristic and American in setting and story line. It did remind me a little bit of We Will Rock You in places. But it is very high energy with exceptional staging with great use of props and video imaginary. You can really tell it is a Steinman production. Featuring moments created on stage with occasional nods to Meatloaf videos or his classic performances or even his famous ribbon on his microphone. It is basically a very complicated love story set in a post-apocalyptic world.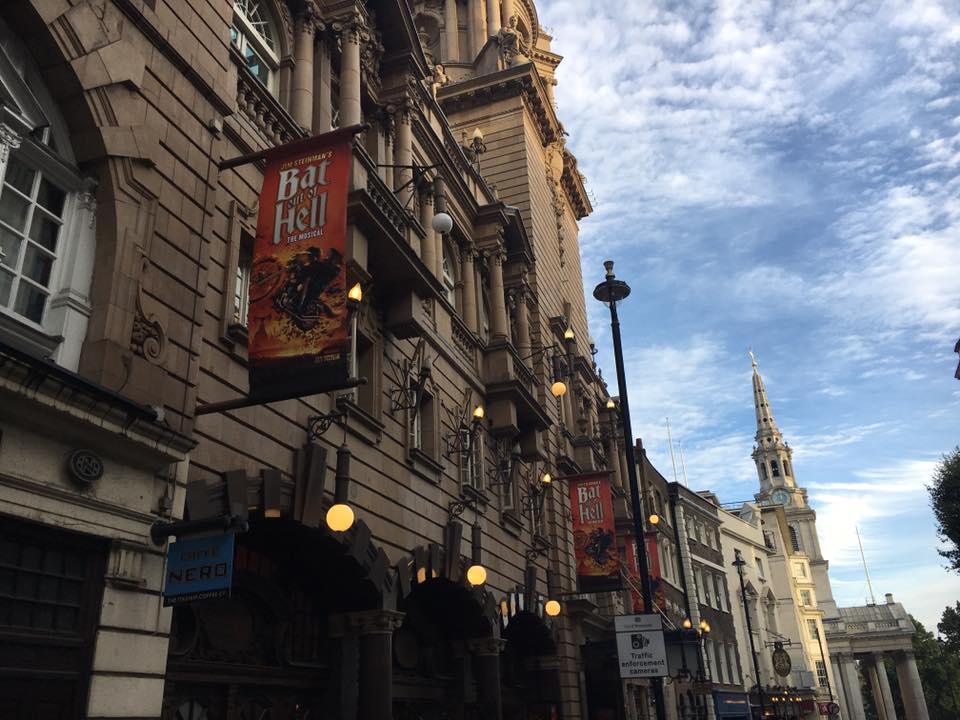 The cast are brilliant and each get their chance to shine performing one of the big songs from the show. All the songs fit in nicely with the story and the narrative. And if you were in any doubt as to exactly what some of the songs were about the way they perform them and act them out. They make it pretty clear.
They have kept the arrangement of the songs as close to the original versions as possible in most cases. So it is basically just a rocking good night out. A top show that got a deserved standing ovation, as the cast and audience joined together for a version of its title song to end proceedings. So Rock and Roll dreams can come true.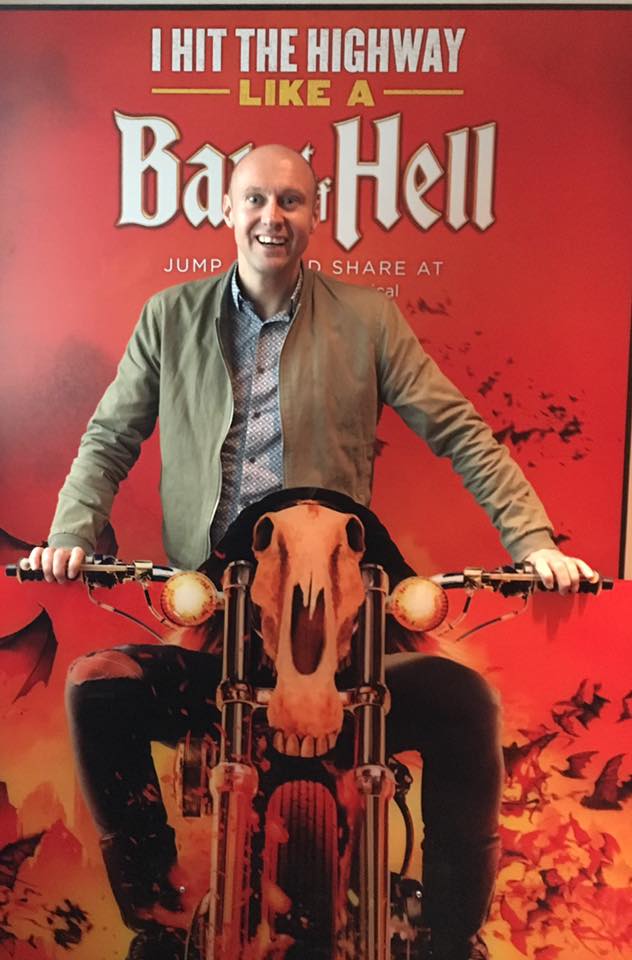 Up in Scotland currently it is the Edinburgh Fringe Festival. This is an event that somehow I have never been to but would absolutely love to. I really must get up there one year to experience it or may be even get the chance to perform up there.
There are so many great comedy shows and comedians there currently it is ridiculous. I know a few people who are up there doing shows. These include Silky and Olaf Falafel, who I gigged with at the Roving Comedy Night in Tring last month. They are both brilliant, so if you are at the Fringe you should definitely go and see them.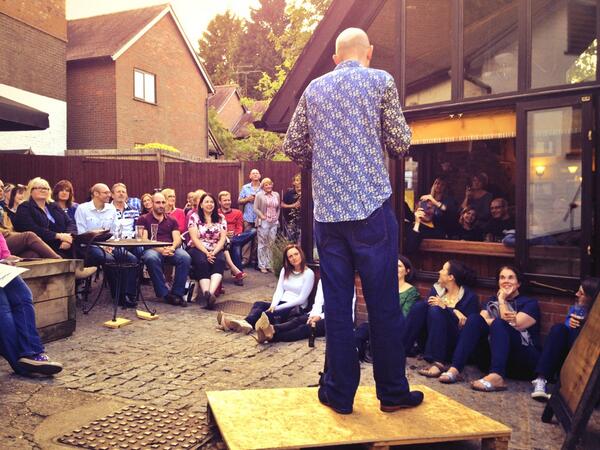 It seems such an inclusive, wide and varied festival. As you have so many high profile and established comics performing their brand new shows for the first time. Normally before they take them out on a nationwide tour. But you also get so many acts trying to make their mark on the comedy circuit. They hire small venues and put on daily free shows, in the hope they can build an audience or that one of the many industry people there spot them and want to make them the next big thing.
So many comedians have said that Edinburgh really launched their careers and opened lots of doors for them. I would ideally like to spend a week up there and see how many different comedians I could watch a day. I like to laugh as much as possible every day, so I think it would be an amazing experience and most importantly lots of fun. I would imagine you would also meet a lot of fun and interesting people. I will get round to it one day I am sure. I am a great believer of trying to do as many different new things as possible every year and going to this would tick a big box for me, personally.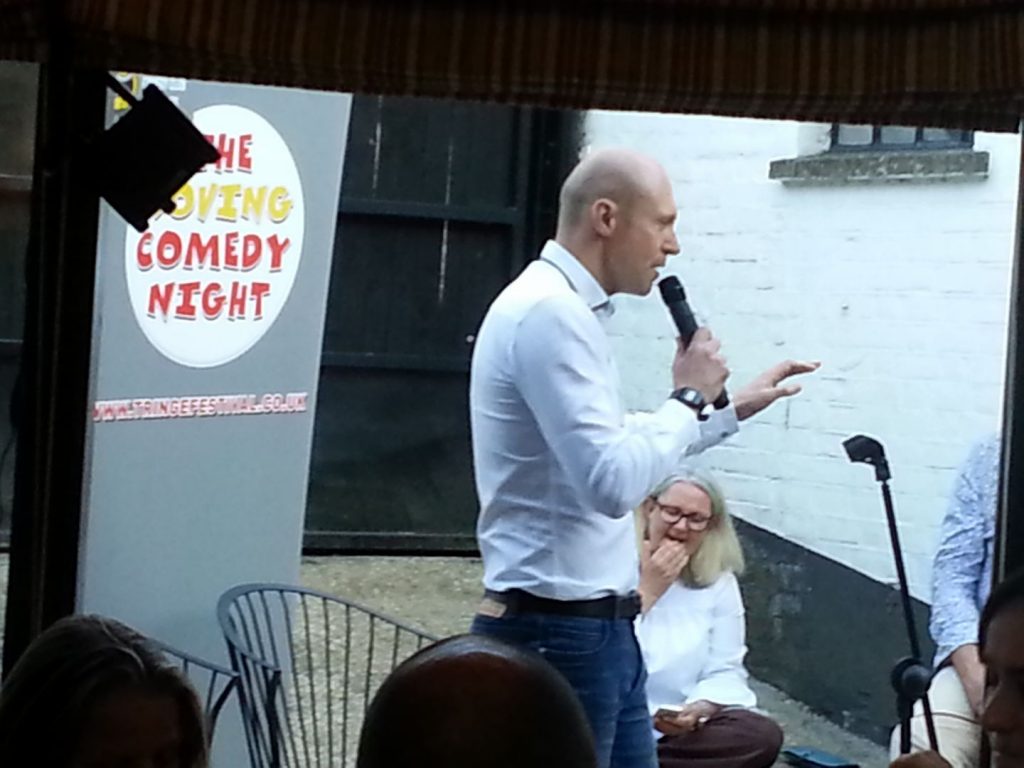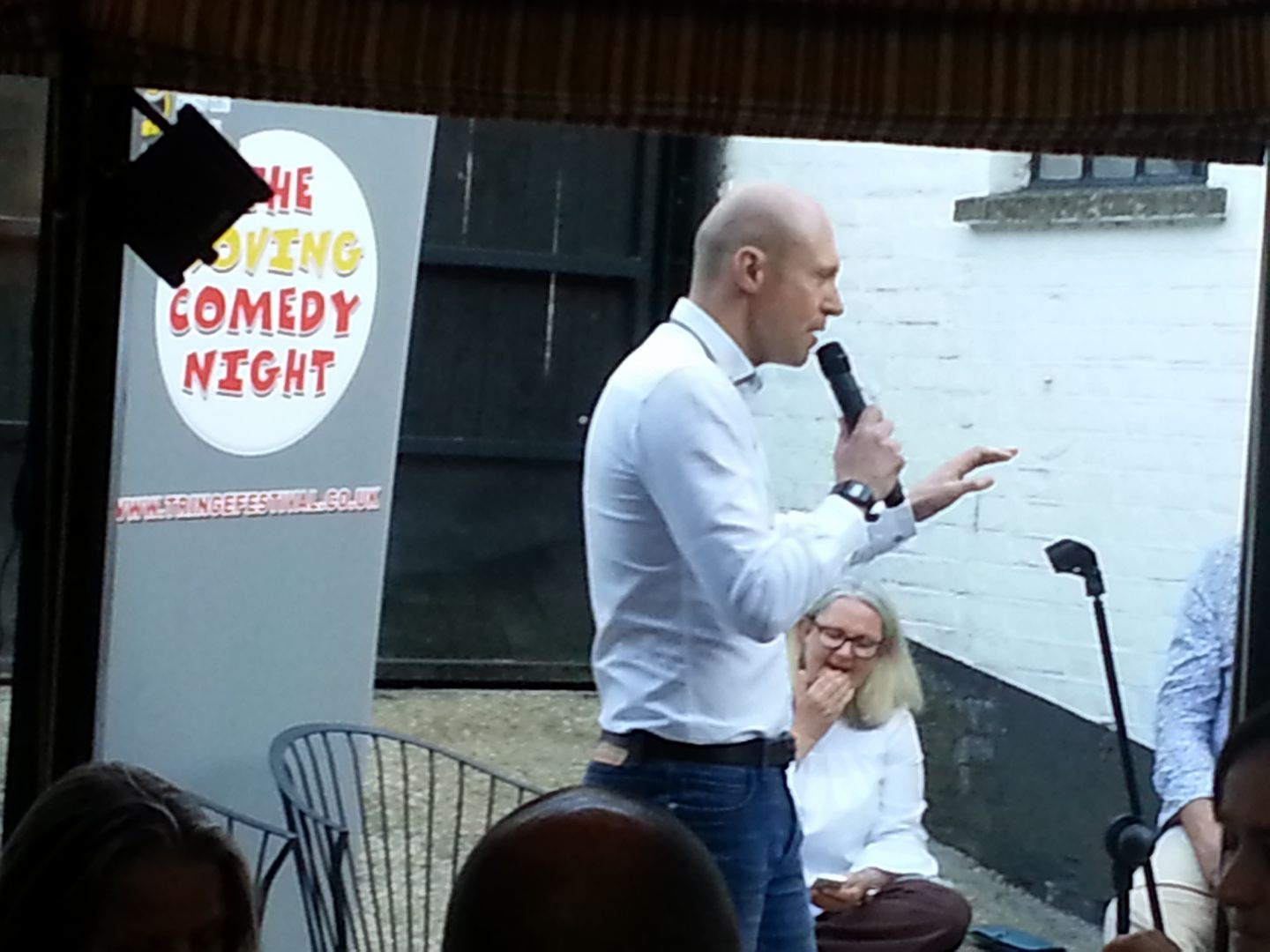 Did you see any of the World Athletics from the London Stadium? There were some great performances and magic moments.  It was lovely to see the place full of people enjoying the athletics. It was a little disappointing to see Usain Bolt and Mo Farrah both bow out of track running with defeats. But you know what, that just shows you how tough it is to achieve what they have and to maintain the level of performance that they have through their careers.
Sport is unpredictable and there are no guarantees. Two legends moving on to other things. Nothing lasts for ever. Enjoy your successes, live in the moment. And if you have given your all except the times when it is just not quite your day. So many good lessons in life can be learnt from sport. I have always thought this.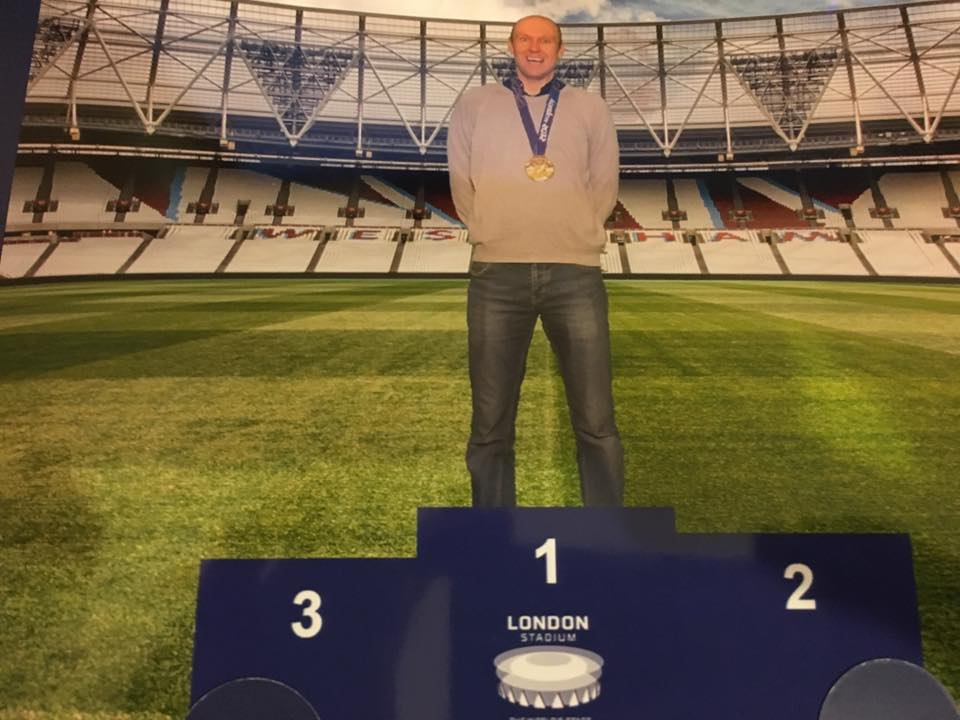 Have fun and we will catch up again in a couple of weeks. Cheers Neil