Hi there, how are you doing? I hope you have had a good couple of weeks. Mine have been brilliant with lots of fun things going on. So since we spoke last there has been the small matter of the General Election. Which actually was a lot more straight forward than any of us anticipated. It has left me dubious about ever trusting another poll again. Next year I will definitely take the FHM Top One Hundred Sexiest Women with a pinch of salt.
In my area there was a very limited selection of who to vote for on the day. My MP is the Speaker of the House of Commons John Bercow. So all of the major parties have an agreement in place, in which they will not put forward any candidates in the constituency of the Speaker. So therefore it came as little surprise, when our local representative managed to get another five year term in office along with his party.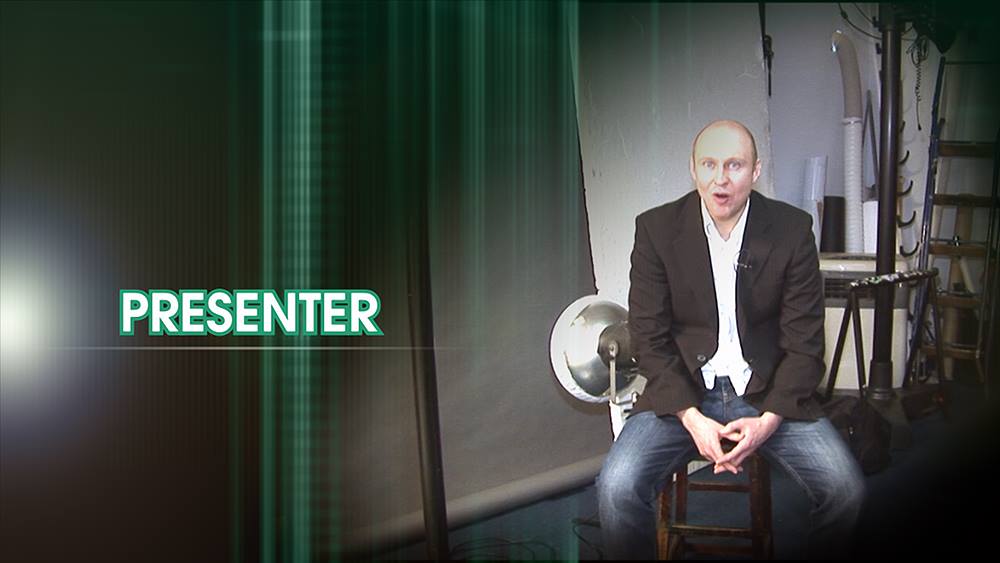 In my local councillor elections I was just happy to support the people who actually do live in my town and know the area and the people the best. So therefore I was working on the assumption that they will best represent me appropriately. Or at the very least I know I have not got to travel too far the raise any issues or concerns that I might have.
I was slightly disappointed to see the Yeovil MP David Laws lose his seat and therefore of course his job. When I was working at Ivel fm in Yeovil. He used to come in to the studio quite often for interviews. And was always really pleasant and friendly. Not only that but he always seemed to know what he was talking about and always made a lot of sense when he spoke. Which I think he did get to prove, when he got a Cabinet position in the previous government. He did seem to have his communities best interests at heart and was always available and willing to speak to people from the town. So I do wish him all the best for the future.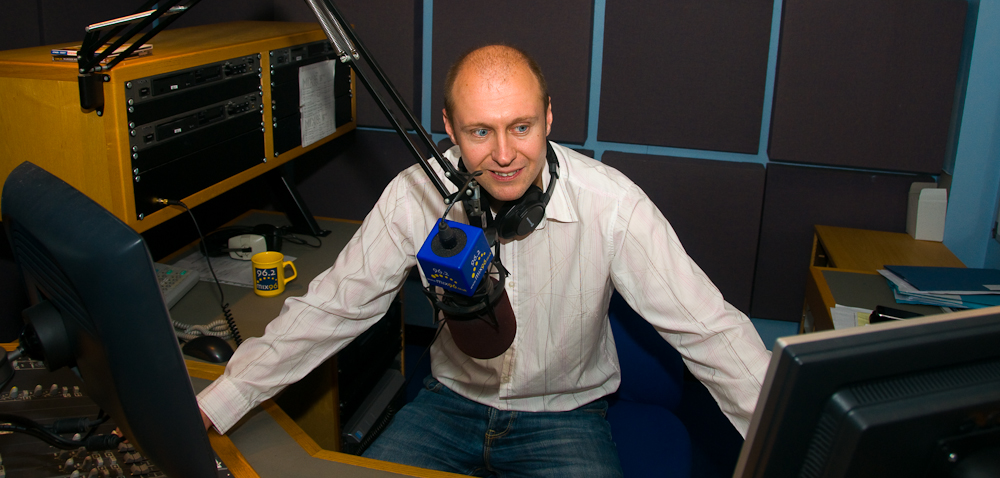 It was my sister's birthday a couple of weeks of go and she wanted to go to Thorpe Park for the day to celebrate. Now I have to admit I am not exactly a big fan of theme parks. But it was after all her big day, plus deep down I am a decent and nice brother. So a few Friday morning's ago we headed off to the well known Surrey tourist attraction. After of course first enjoying the delights of the M25. Is there ever a time when there is not a queue on that road? As you would have probably realised by now, I had never been there before.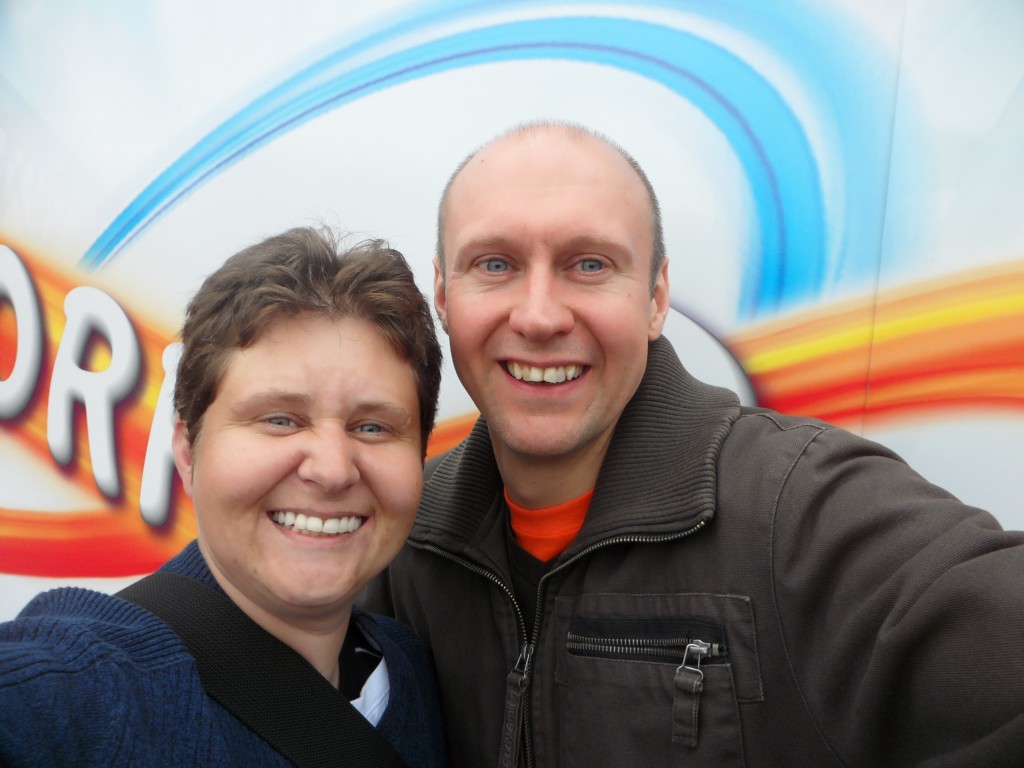 I think my dislike for Theme Parks may date back to my first visit to Alton Towers with a then girlfriend. So I had never even been on a roller coaster before but as soon as we arrived and entered the place she wanted to go straight on a brand new ride that had just opened called Oblivion. So for some reason, that I still can't explain, I agreed to go on it with her. The ride itself only lasts around a minute but it took me at least five minutes after it had ended to start breathing properly again. It was terrifying and in hindsight may be I should have built myself up gently rather than going for that as my first ever ride. Mind you later on that day I did also go on Nemesis, which seemed like a walk in the park after my earlier baptism of fire.
So anyway this visit to Thorpe Park was my first trip to a Theme Park since the Alton Towers experience. As we arrived my sister wanted to go on her favourite ride called Swarm. Luckily for me she was perfectly happy for me to hold the team bag and watch from the safety of the ground. Which I was very happy to do. She came off the ride with a big smile on her face, while I was still looking petrified. Next she took me on the teacups ride. It is fair to say that I was easily the oldest person on the ride, but to be honest I really enjoyed it.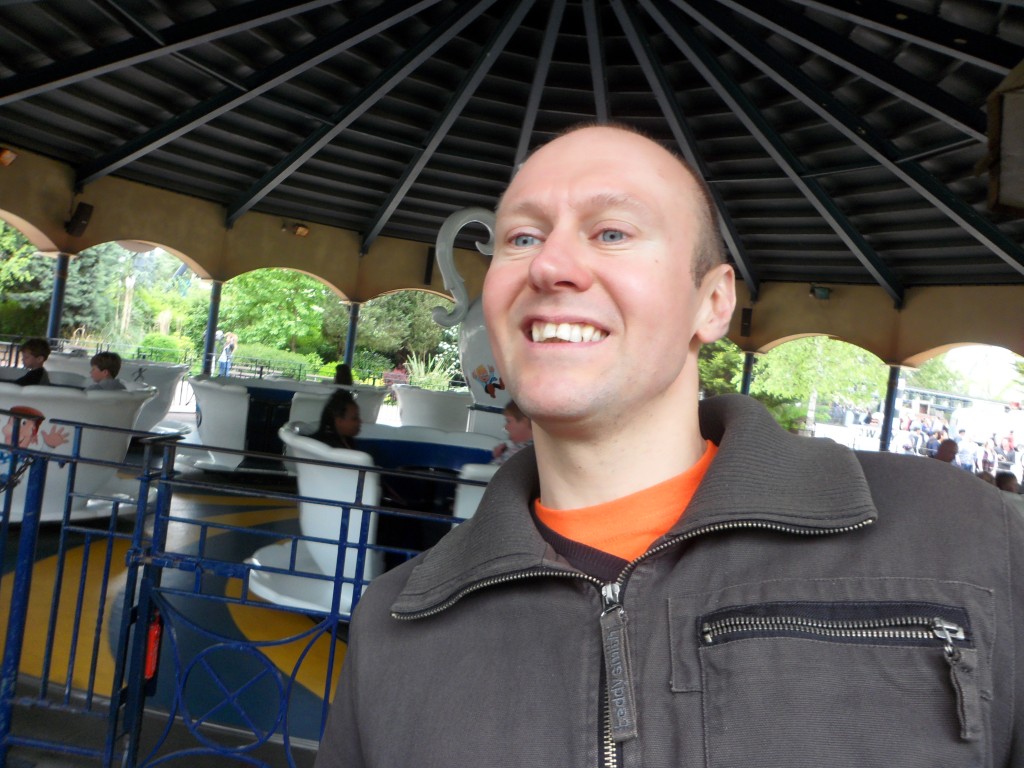 Then she convinced me to go on an old style roller coaster called X with her. It was set up like a disco come rave, so it was very dark with lots of bright flashing lights and loud music. I am not proud of this but basically all the way round it. I was screaming loudly in quite a high pitched yet completely involuntary way. Which only served to make my sister laugh. So there I am sounding like a right wimp with my sister laughing very loudly at me. I can only guess what the rest of the people on the ride were thinking.
Once it had finished and my sister had finally stopped laughing enough to be able to speak. She did say she would not make me go on any of the big rides. Which was fine with me. She had got herself a fast track ticket for the afternoon. So I waited patiently at the bottom, while she tried pretty much every ride the park had to offer. Before we left I did go on the Banana Boat and Flying Fish rides which were about my level. My sister had a great time and really enjoyed herself. While I just happily kissed the tarmac like the Pope when I arrived back home.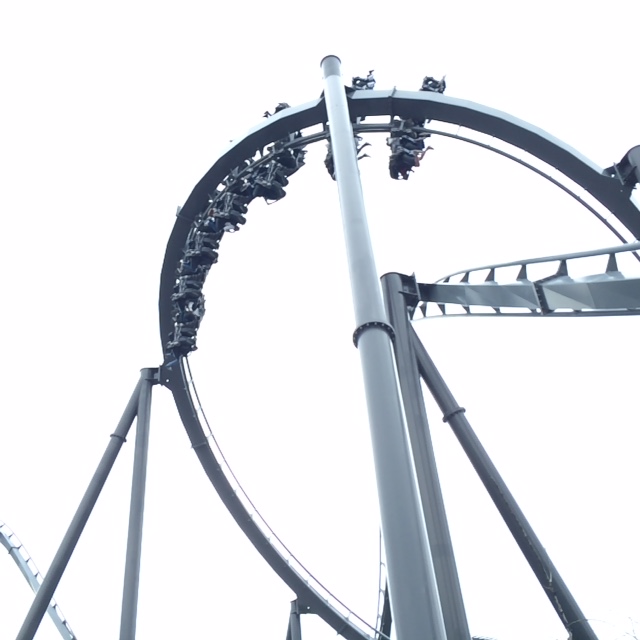 I was lucky enough to go and see an episode of the latest series of QI being filmed. It is recorded at the London Studios on the South Bank just up the road from Waterloo. Now most television shows have a warm up man to get the audience going and to entertain them during breaks. But because the format of the show is so simple. It can be made in one section with no breaks or scene changes. So there is no need for a warm up. Stephen Fry comes out first to talk to the audience and to tell some of his wonderful stories. And then he in turn brings out all the guests.
On the afternoon I saw the guests were Sue Perkins, Bill Bailey, Romesh Ranganathan and of course the excellent Alan Davies. Stephen Fry conducts the fun and steers the show so brilliantly and effortlessly. While giving the panel plenty of room to stamp their authority on the event and have a good laugh along the way. He is like a cheeky head teacher, who encourages the pupils and then tells them off when they go a little bit too far. The best thing about the programme is that not only is it very funny but you also learn lots from it. So it is both fun and educational. It was a great way to spend a few hours. And I can tell you that this latest series is going to be another cracker.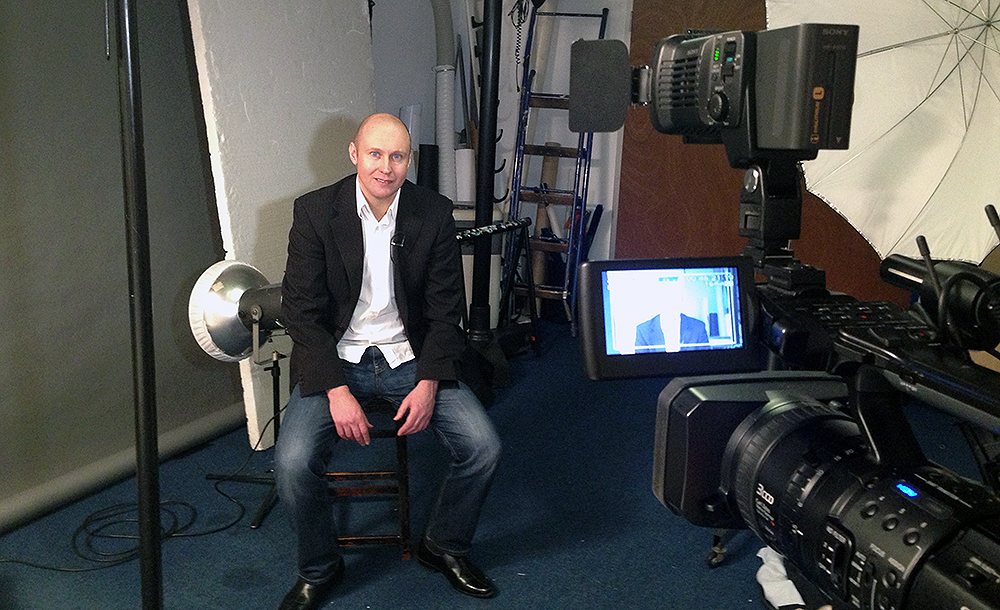 When I was leaving the studios after the QI recording I received an email from a London based comedy promoter I know, tipping me off about a secret gig appearance from a brilliant comic. Who is just about to become globally massive. So therefore I changed my plans for the evening and went along to see David Mills and his special guest at The Museum Of Comedy. The venue is amazing, as its name suggests it contains lots of great and interesting exhibits from the world of comedy including lots of great signed photos and scripts plus the actual Kenneth Williams Spitting Image puppet.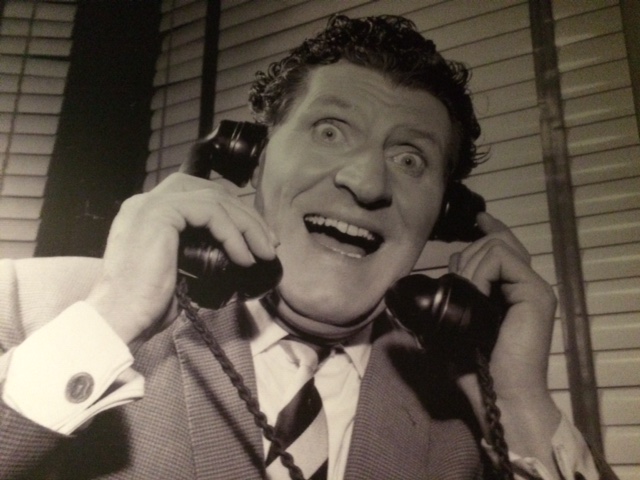 The main act David Mills was previewing his latest show for this year's Edinburgh Festival. He is American but is based in London, so knows his way around the UK comedy circuit. He was excellent. It is a very original show that he is doing, performed in his own very unique style. The surprise guest spot was from the very funny South African comedian Trevor Noah. He is going to be the next host of The Daily Show, one of the biggest late night talk shows in the United States.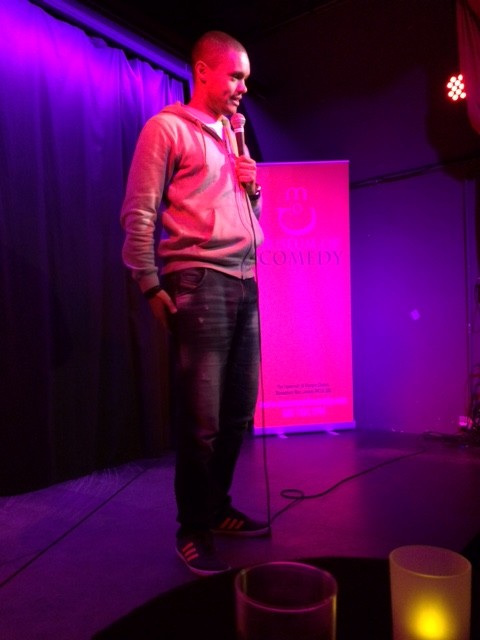 The great thing about the Museum of Comedy's performance space is that it is a small room that only holds about fifty people. So therefore I had a front row seat to see a man who is set to become one of the world's most famous comedians, perform to a small and cosy audience. He was amazing, just so relaxed, so assured and most importantly so funny. He just popped in, possibly on a night off while he was in London. To do twenty minutes. May be just for fun or to try out a few new jokes before his next big tour in South Africa.
It was great to see such a master in action, so close up. He is a very clever and amusing man. He was actually a guest on an episode of the latest series of A League of Their Own, which I saw being filmed at Elstree. The new series of the show hosted by James Corden started on Sky One last weekend.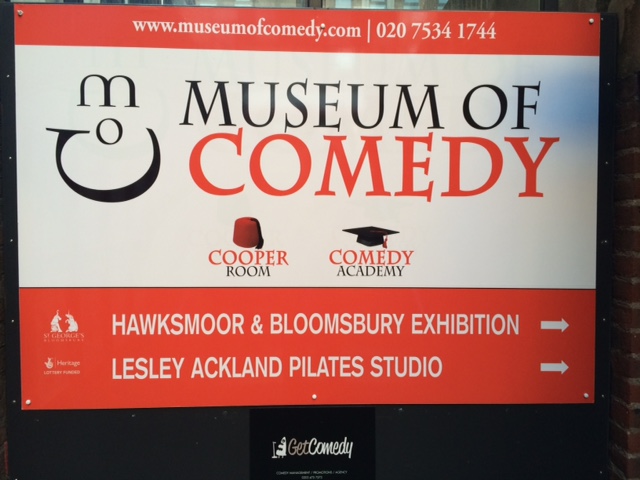 Talking of comedy full details have now been released for this year's Tringe Festival. The brilliant three week comedy event that takes place in Tring. It is now three years since I took on the eight week comedy course led by the genius that is Logan Murray culminating in me performing four gigs in four different pubs on the same night. With Tony Law as part of the Roving Comedy Night. I have said it before and I will say it again. It was a perfect way to make my stand up comedy debut in front of such a generous and receptive audience.
The whole experience from start to finish was so memorable and so much fun. Good luck to all this years trainee comedians. Who are now two weeks in to their training. This year's Roving Comedy Night is on Sunday 28th June. If you can, I would urge you to support the event and go and see a whole host of top comedy talent hone their Edinburgh Shows. For more details of the Tringe Festival follow the link –http://www.get-stuffed.biz/tringe/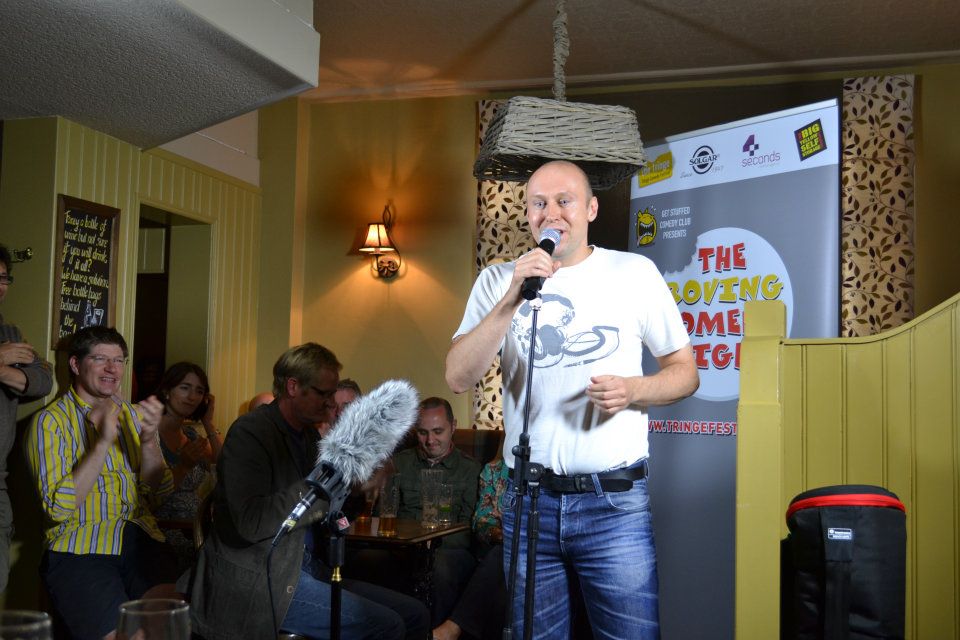 The other Friday I went to the Tower Bridge Studios in London to do some filming for the new series of the Sky One programme Duck Quacks Don't Echo hosted by Lee Mack. On the show they attack popular myths and scientific rumours. And try to prove or disprove them. While of course having a laugh along the way. I was involved in the shooting of one of the experiments for a future episode. Now as I do not want to spoil it for you and because if I am totally honest I am not sure exactly what they were trying to test.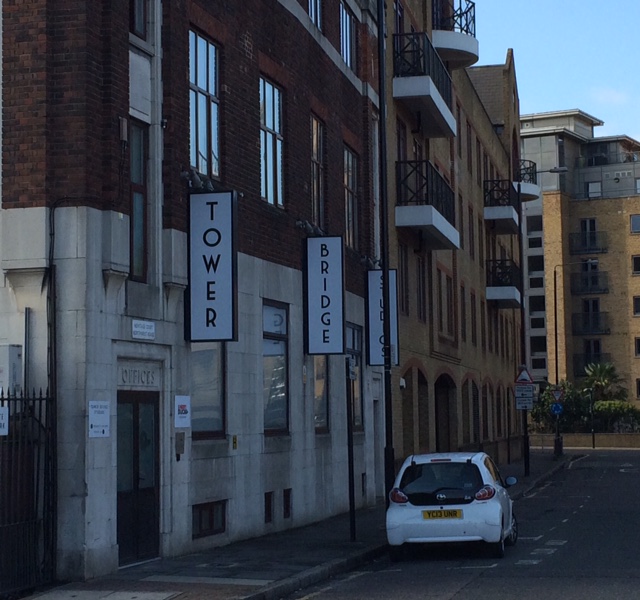 I do not want to give too much away about what went on. But let us just say as part of the procedure before we filmed I had to under go an ECG examination and have my blood pressure checked. It was the first time that I have ever had an ECG reading. Good news, all was good and I am quite healthy by all accounts. So I am viewing this, as a bonus free health check provided by the production company. It was a lot of fun doing the filming. A nice day hanging out in television land. The crew were great, very friendly and helpful. The new series is due to start on Sky One sometime around the autumn. So please do keep an eye out for my cameo appearance on it. And see if you can spot me.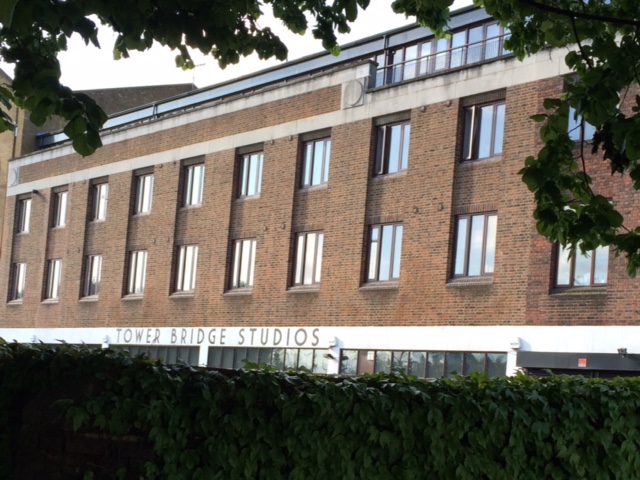 This weekend I am actually back up in Liverpool to celebrate the final day of this year's Premier League season by watching Everton play Tottenham at Goodison Park. Followed by a few Bank Holiday Weekend drinks with my good friend Jeff Nolan. Also very best of luck today to Wycombe Wanderers who play Southend at Wembley Stadium in the League Two Play Off Final. I used to watch them regularly as a teenager and I did play for their under sixteen team for about half a season. I hope all my Buckinghamshire friends and family have a great day out at the home of football, whatever the final score. If I was not away I more than likely would have gone to the game myself.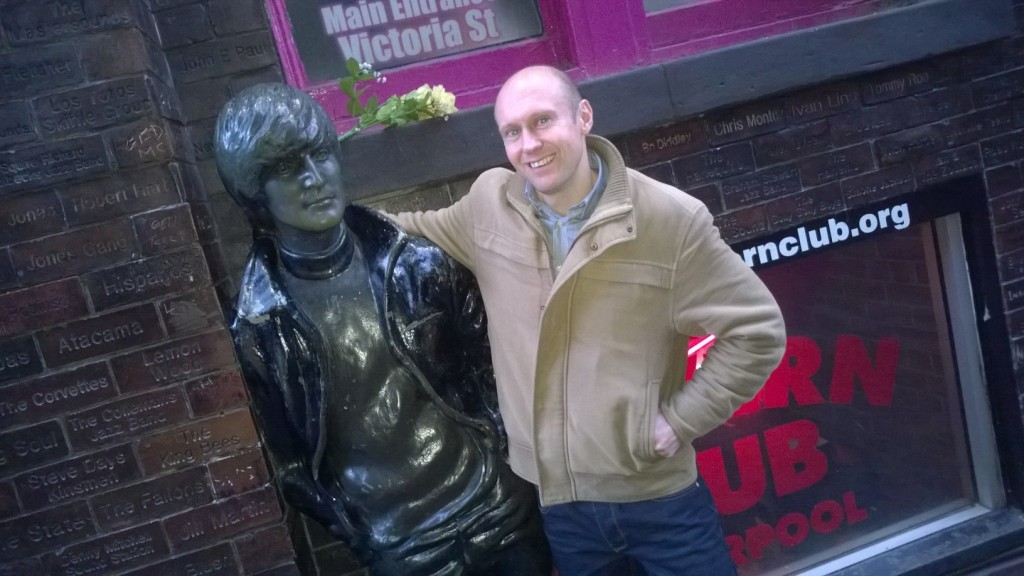 I am very excited currently because this Wednesday evening I am going to the Barclaycard Arena in Birmingham to see Paul McCartney. It is as part of his current "Out There" tour. I was lucky enough to see him join Bruce Springsteen and the E-Street Band on stage for the encore at Hard Rock Calling at Hyde Park in 2012. They performed a couple of Beatles songs together and it was brilliant. But I have always wanted to see a full "McCartney" solo show. I am going with Jeff Nolan and we have a hotel room booked and plan to make an occasion out of this possibly once in a lifetime opportunity. I look forward to telling you all about it the next time we speak.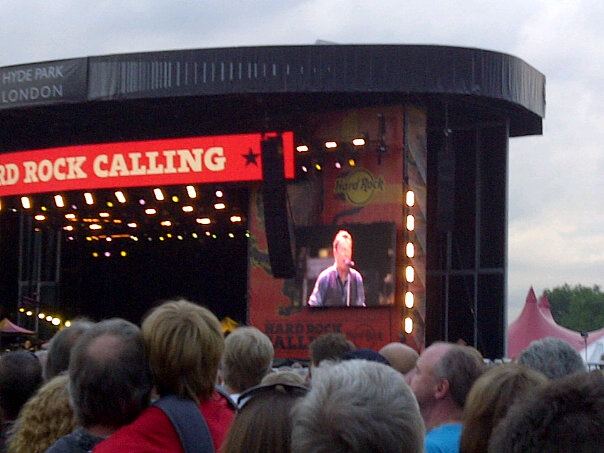 Have fun and we will catch up again in a couple of weeks. Cheers Neil.