Hi there, how are you doing? I hope you have had a really good couple of weeks. Mine have been pretty busy and lots of fun. I must confess I always enjoy my night's out at the theatre. I will pretty much go along and watch anything.
As I just love the experience of seeing a live performance. And the food and drink that normally accompany an evening of this kind. I may have accidentally broken my own show's to week's ratio this last fortnight. As I have been to to see three West End productions, since I spoke to you last.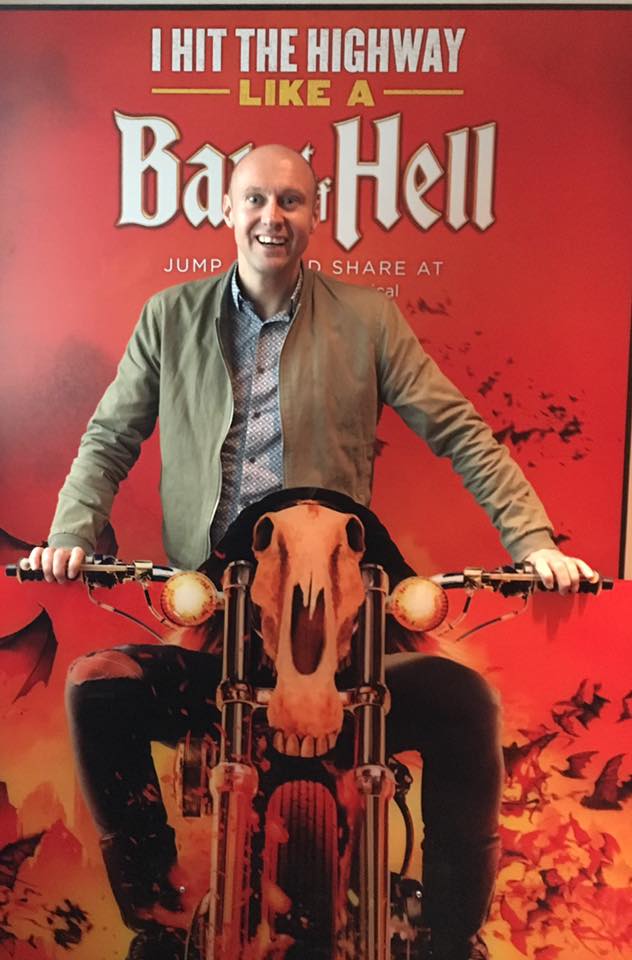 The first of these was the musical The Girl From The North Country. Which was written by Conor McPherson and features the songs of the legendary American Bob Dylan. It originally had a successful run at The Old Vic before moving to the Noel Coward Theatre in the West End. Which is where I saw it last week. I purposely did not research anything about it in advance. As I like to be surprised. Although I did know it featured the lyrics of the Nobel Prize winning singer. I had however heard nothing but great things about it.
For the people who may have an interest in this sort of thing. I can confirm that the house Rioja served at the theatre was very nice, which is not always the case in theatre land. The quality can range a lot but the price rarely does, so a success here I believe should be celebrated.
The show itself was brilliant. It is set at a Guest House in Minnesota in 1934. It focuses on a struggling family and a multitude of guests and some local residents, who visit the place. It very cleverly tackles a lot of different issues and situations. Which were prevalent at the time and to be honest a lot of them in many ways, still are today. It is a very clever story line. Which asks a lot of questions, making you think about the characters, their circumstances and futures. These are then all tidied up and then revealed pretty much right at the end of the play.
The whole cast are exceptional with some very powerful performances on display. Also the beauty and skill with which the songs are performed is breathtaking. While very much keeping to the feel and time of the story. There will be some Bob Dylan songs you know well and recognise. Then some you do not, but all of them are sung perfectly. I really enjoyed it. It is a very slick and well put together show with a great deal of comedy moments.
Which baring in mind that a lot of the subjects in the story are very dark is clever and works well. As humour in my opinion at least, is an important part of everyday life even during the bad times. Having seen it, I can see why this show has had a lot of five star reviews. If you get the chance I would go and see it while you can.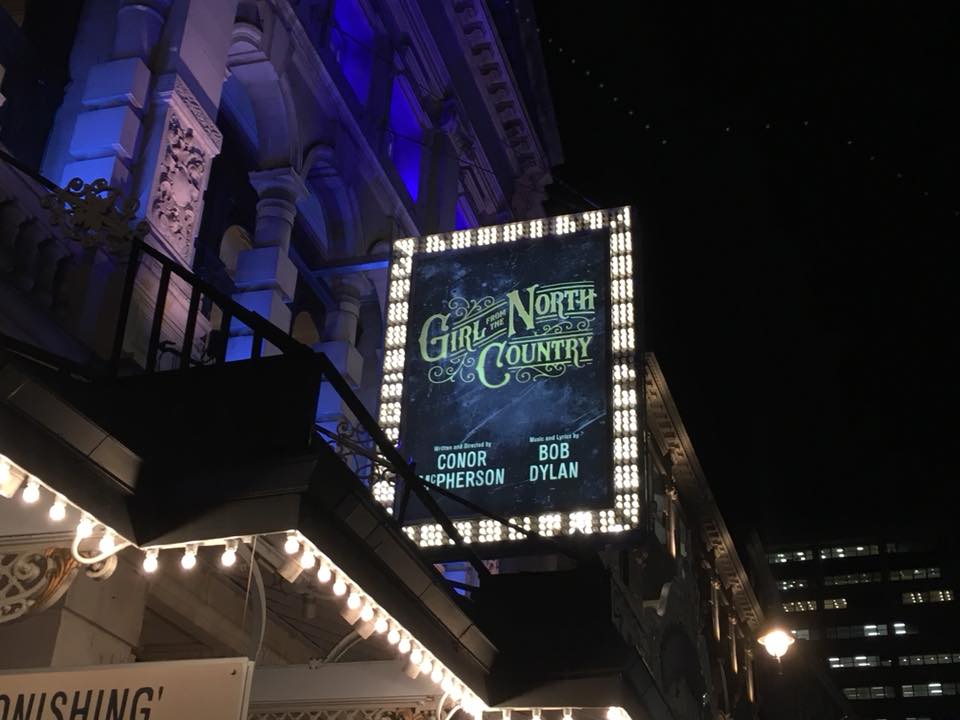 Recently it occurred to me, that although I was aware of the man. I had never been to an Oscar Wilde play. I noticed that there was an Oscar Wilde Season on in London, so I thought that would be a good excuse to put that right. I went and watched Lady Windermere's Fan at the Vaudeville Theatre on The Strand.
It was directed by the brilliant Kathy Burke. It starred Jennifer Saunders, Kevin Bishop and Samantha Spiro. The cast also included none other than the excellent Joseph Marcell. Who played the Butler, Geoffrey in The Fresh Prince of Bell Air with Will Smith. I had no idea he was going to be in it. Me and my mate I was with both worked out who it was during the first half. Then excitedly confirmed this news with each other at the interval.
The play was excellent. It was not a story I was familiar with. But I was pretty impressed with how quickly I worked out the main plot details of who was hiding what secrets from whom. It did contain a few of the well known Wilde phrases or sayings. That I was already aware of. Including the sublime "I can resist everything except temptation. The story is clever and well constructed with lots of comedy and jokes thrown in to the mix. As well as some real drama and tension.
The cast were excellent and played it all perfectly. The staging and the costumes were pretty spectacular to. Jennifer Saunders was sensational and gave a comedy masterclass during her scenes. You cannot buy class, in her case you just have it. She comes on to do a skit song. While they are changing the scenery. And pretty much steals the show with it. Brilliantly entertaining.
Now having seen this performance much like when I saw my first Shakespeare play last year. I would be more than happy to see more of Oscar Wilde's work. I might even see what the next play they are doing there in the series is and go along and see that. If you would like a red wine report. It was a limited selection, perfectly drinkable but not as nice as or up to the standard of that served at The Noel Coward Theatre. The cast received a well deserved encore at the end. And the audience left with a nice warm buzz. Just as you should after a top quality West End Show.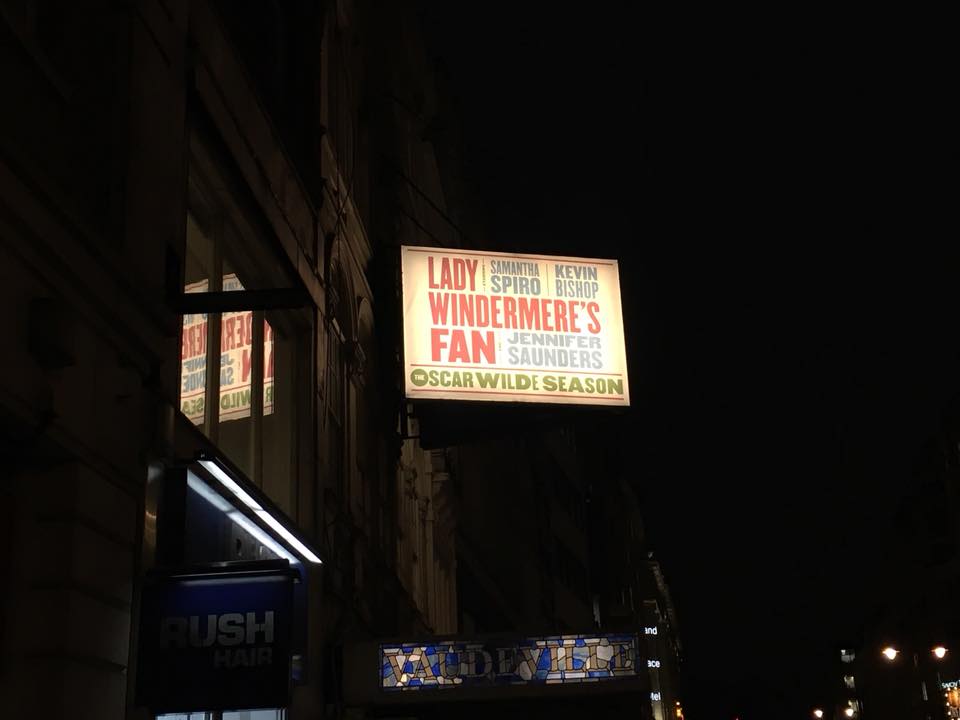 The theatre fun continued last Thursday evening, When I went and saw the long running musical Wicked. Lots of people including my sister had been telling me how good this show was for years. I have to say they were all right. It is currently on at the Apollo Victoria Theatre. Which funnily enough is in Victoria, right next to the underground station. I did have a rough idea what to expect. As people had already given me a few clues as towards the plot. And the fact that it is kind of the story of how Oz from The Wizard of Oz came to be how it was. While supplying the back story of some of the characters. We meet in that classic film.
It is a big spectacular production with brilliant sets, scenery and costumes. It is performed by a large cast, so there is often lots of things going on up on the stage and makes for some excellent and lively group dance routines. The two lead actors Alice Fearns who played Elphaba and Sophie Evans who played Glinda were fantastic. Their vocal performances were out of this world. The Story is very clever and messes with the how situations we are in shape us and opinions of others categorise us. Which is still very much a big part of the world now, as it was when this production was first released.
It really does put a very different slant on how you view Oz and the people that we met there. There are also some very clever nods to the original story and it is all linked up and tied together very nicely. As with most of these sorts of shows it is uplifting with some nice moral messages. But most importantly is very entertaining, with a mixture of drama, happiness, sadness and laughter, like of course life itself. It is a fabulous show and well worth seeing. Just do not leave it as long as I did to get round to doing so. To continue the refreshment theme. The red wine at this theatre came with limited choices but the Merlot was perfectly drinkable and did the job.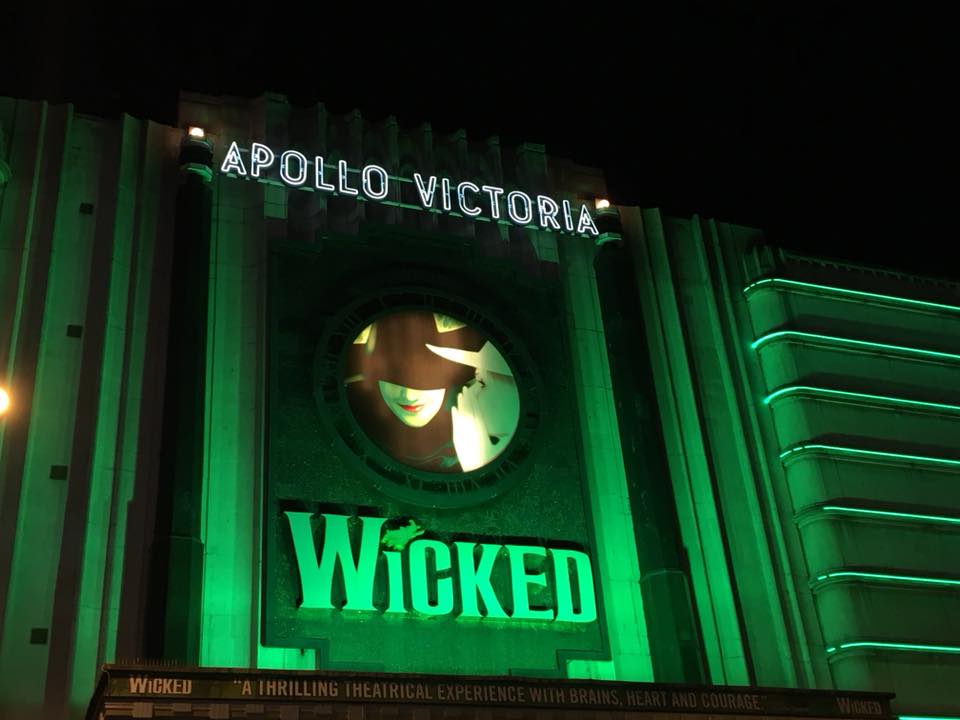 I had a brilliant time at Wembley Stadium last Saturday afternoon watching Tottenham Hotspur beat Arsenal in the Premier League. It is always the biggest league fixture of every season. This was the first one that I had ever been able to get to in person, so even before the game I was massively excited. But also terrified, as I did not want to lose. It was a great performance from my team.
We looked in control for most of the match and should have scored more goals. That nearly cost us right at the end. When they had two great chances. Thankfully they missed them both. The atmosphere inside the ground was sensational. It was a great moment celebrating the goal and the win with all my fellow Spurs fans. I now have an one hundred percent record of seeing us win this derby. So I think the club should personally invite me to see this fixture next season in case I am a lucky omen.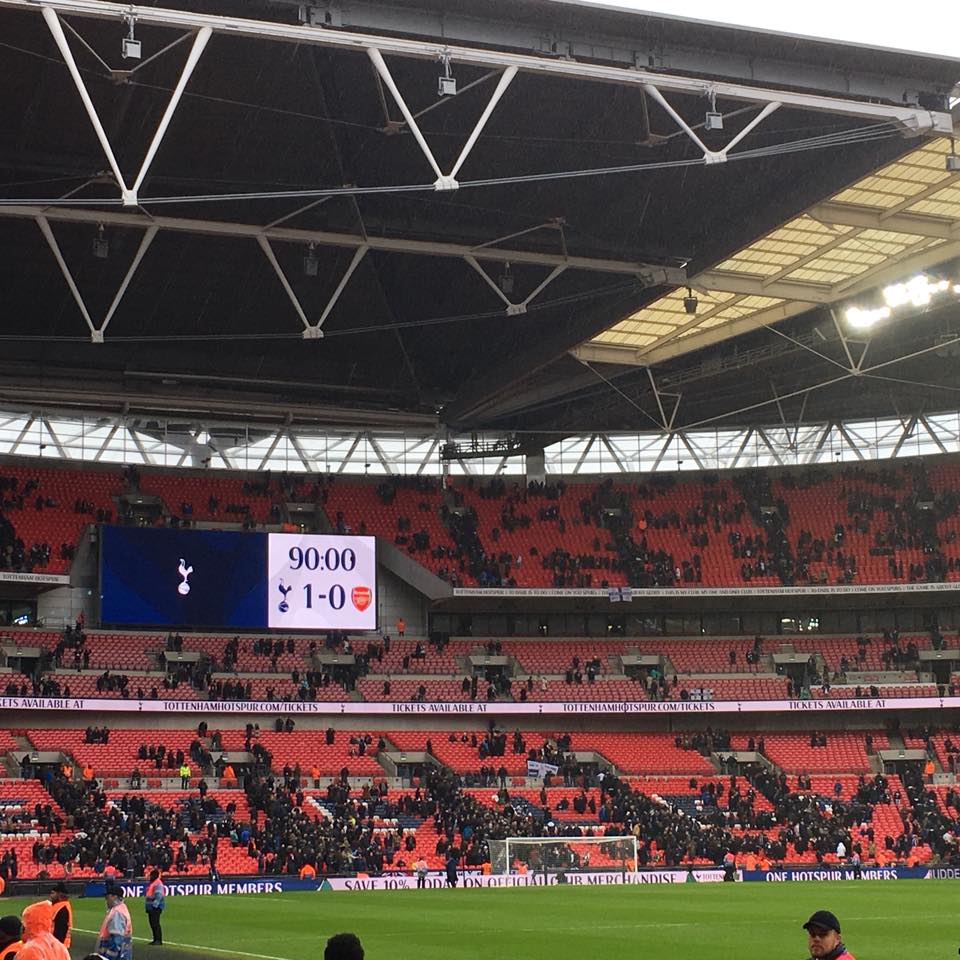 I have finally finished reading David Jason's latest book Only Fools and Stories. It was brilliant. Funny, entertaining and hugely interesting. He should definitely do one of those one man show things.
I would certainly go and watch him sit on stage and talk about his career and tell all the funny stories.It is great to see him back on television in Still Open All Hours. He is as brilliant as ever in that.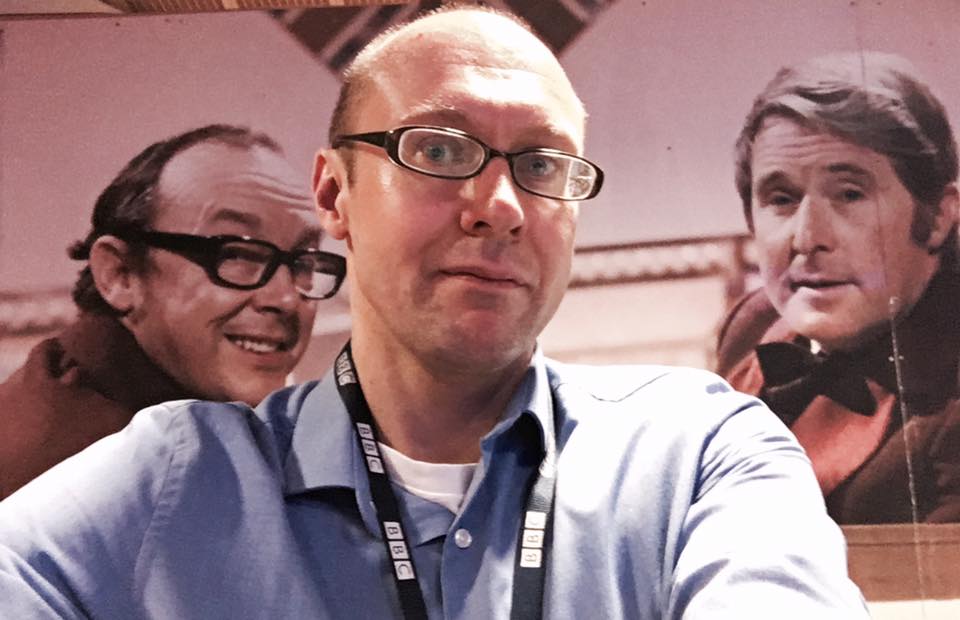 I have started a new podcast this year. Which is a combination of  stories from my past, observations from the present and a selection of some of the interviews I have done with various people over the years. Just follow the link to the latest episode. And if you like what you hear you can catch up on the previous ones and subscribe to I-tunes, so you get them delivered straight to your device when the latest one is released.
This weeks features details of a TV Dating Show that I had an audition for plus chats I once had with Jason Manford and Myleene Klass. https://itunes.apple.com/gb/podcast/the-neil-quigley-radio-podcast-ep3/id1236437663?i=1000402179391&mt=2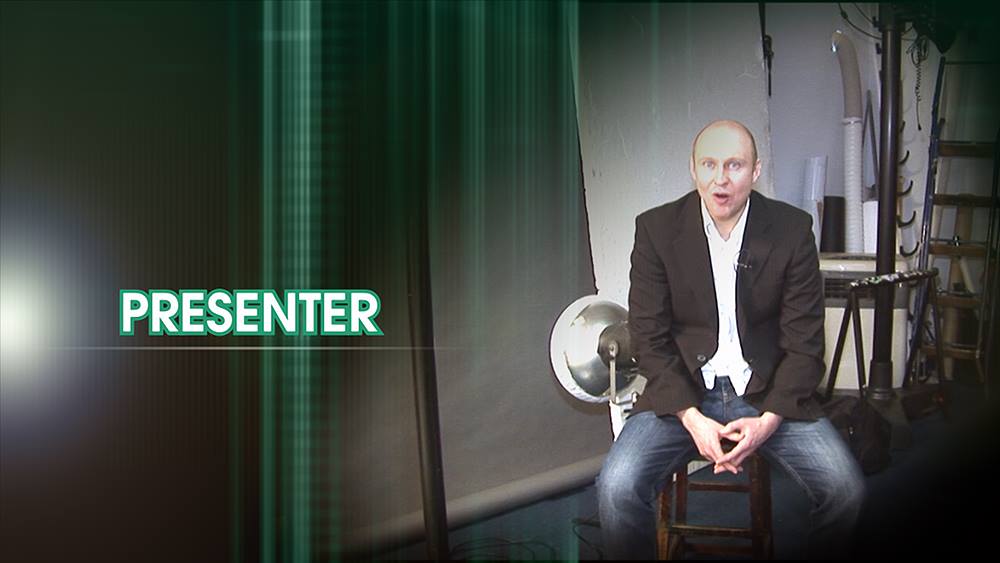 It is always interesting and fun at work. Recently I met former Radio One and current Five Live Presenter Nihal. It is always good meeting a fellow Spurs fan. Although he did make me really jealous. As that afternoon he was off to meet and interview Mauricio Pochettino the Tottenham manager. I was so close to asking him, if may be I could tag along. But I had things to do already.
I was also in the work canteen a few Sunday's ago when the leader of the Labour Party Jeremy Corbyn walked past me. You really never know who you might bump in to walking around or in the lifts. Which certainly does make the workday more interesting some days.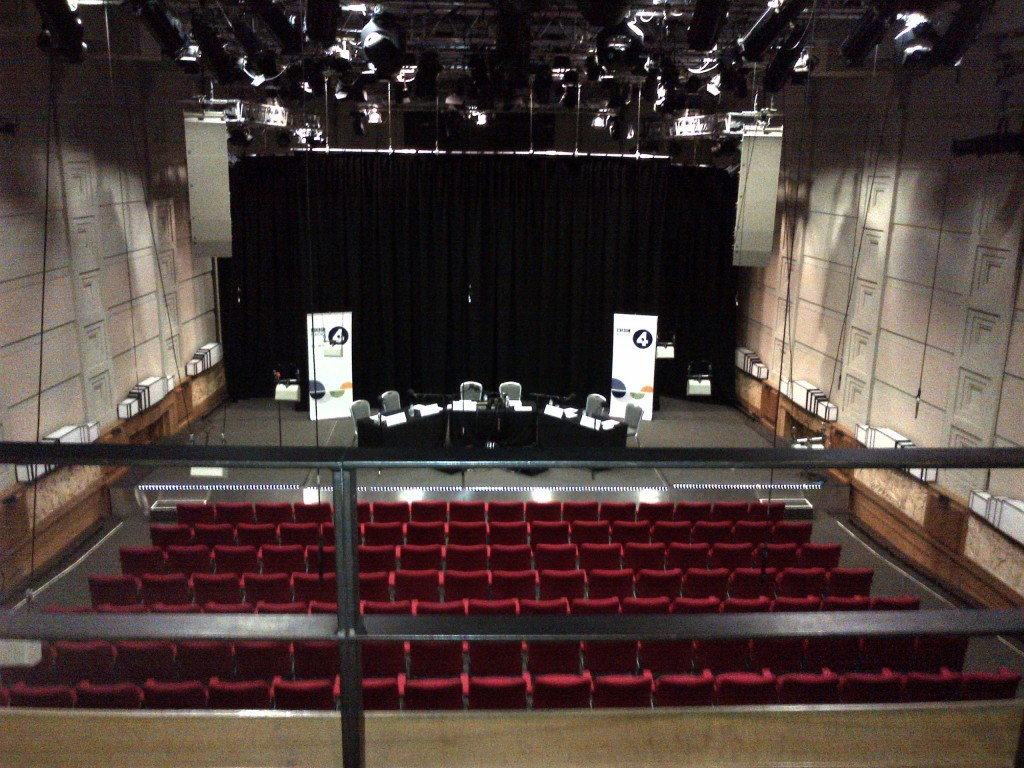 I am looking forward to heading to the BBC Radio Theatre tomorrow to see some live comedy. It is the second series of a programme that I saw being filmed last year. It is simply called Live at the BBC. It features new and break-though comedians. Giving them chance to appear on television.
Then normally a slightly more well known comic will headline the show. The recording I watched last year featured Felicity Ward, Spencer Jones and James Acaster. I am hoping for a similarly brilliant line up this time. I am sure it will be a good laugh. Which for a comedy programme is let us face it essential.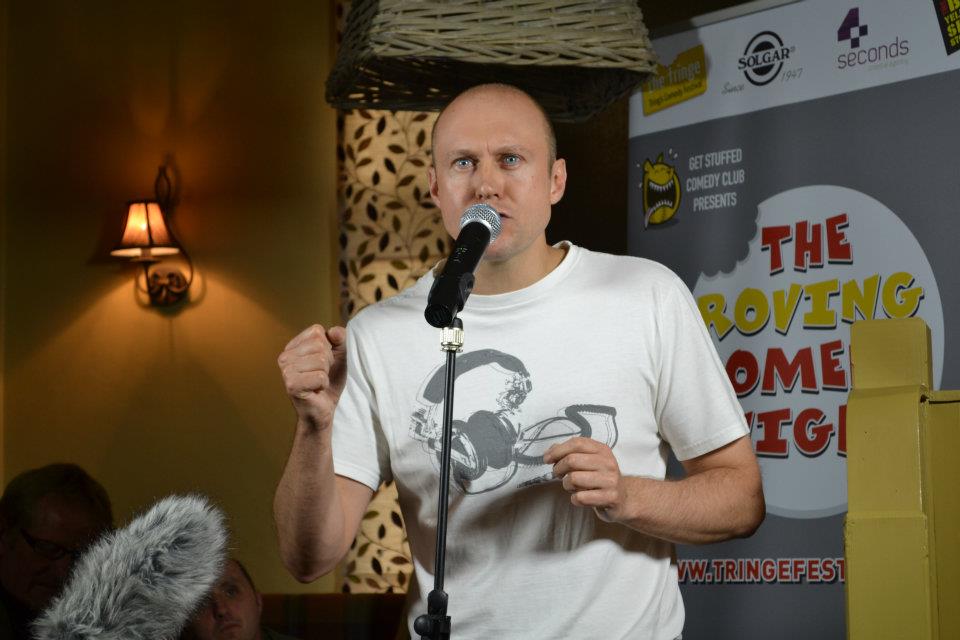 Have fun and we will catch up again in a couple of weeks. Cheers Neil