Hi there, how are you doing? I hope you have had a really good couple of week's. Mine have been quite busy with a few fun things going on. I did have to make a brief trip to Stoke Mandeville Hospital the other week. It was just for a check up appointment for my ears. I had some problems with them at the start of the year. And saw the same nurse back then.
Without getting to gory. They basically hoover out my ears with a special mini vacuum cleaner. Which is not painful but it does give you a pretty weird sensation. While they are doing it. So I am pleased to confirm that my ears are now nice and clean.
And my hearing is probably the best it has been for ages. While they are doing the procedure. You can see what they are doing in the ear itself. On a big screen, right in front of you.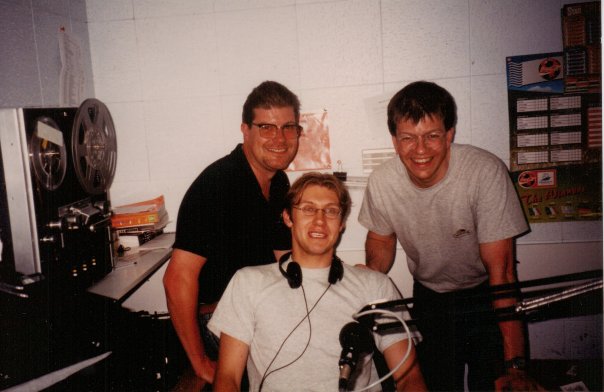 I chose not to watch it. As I am very squeamish. I am so bad I can't actually watch Casualty. I know what they are doing is not real but if there is any blood and gore on it. I really cannot look. I started my broadcasting career at Stoke Mandeville Hospital Radio.
So as I walked past the studios on the way to my appointment. That brought back lots of nice memories. I started there as a producer before progressing to hosting my own shows. During the five or so year's that I was there. Good times and some lovely memories.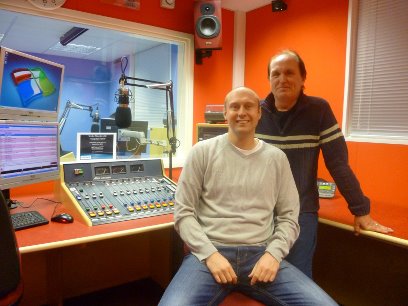 A couple of weeks ago my good friend Adam Fisher celebrated his fortieth birthday. With a night out at a casino in Reading. I have been on a couple of holidays with him over the years. Including my one and only trip outside of Europe. When we went to Las Vegas for a week.
A place which I absolutely loved and fully intend to return to at some point in my life. I also had the honour of being an Usher at his Wedding to. In fact while we were in Vegas. I ended up going ring shopping with him. As he was planning his engagement to his now wife. When we returned from the States.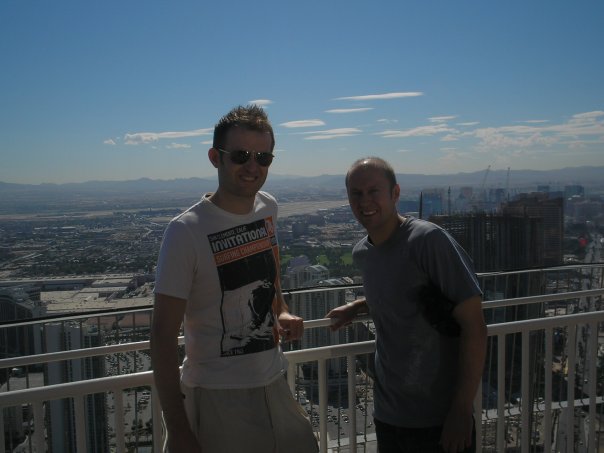 I got to the Casino first. It is a place I have been to a few times over the years. However I was surprised to find that when I arrived I was actually still a member there. I must have joined over fifteen years ago now. On the plus side it meant I did not have to sign in. So I could just walk straight in. They then showed me up to where we would be having our meal.
It was the night of the England versus Russia game. With Adam being a big fan of the football. He had organised for us to be near a big screen, so we could see it. The waitress gave me a place name card with what meal I had ordered on. As I was first there.
I put it in the best place to be able to watch the television. So when everyone else arrived later on. And they were looking for somewhere to sit. I already had the best seat in the house reserved. I am telling you. You can't buy experience.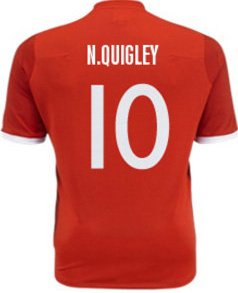 It was a great night. And lovely to catch up with lots of people. Who I had not seen for ages. The only slight disappointment was England conceding a last minute equaliser. Although that did mean one of the guests won a bottle of Prosecco. For predicting the correct score. It is very fair to say that she was the only one cheering at the final whistle.
I did do a little bit of gambling. Well it would have been rude not to right? I played a couple of hands of Black Jack. Which is my casino gambling game of choice. Sadly though I had no luck at all. But fair play to the Birthday boy. Who managed to double his money. As we were sat there at the table.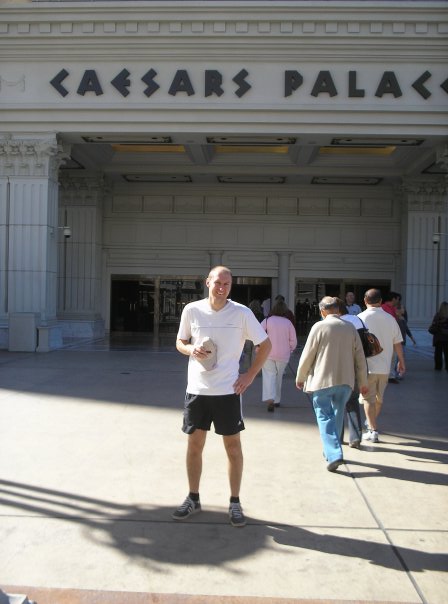 As part of the deal struck with the venue. We each got a five pound free bet token to use. I have always fancied having a go at Roulette. But as the odds are so stacked against you. I tend not to play it with my own money. But I did use the free bet on it. I felt a bit like James Bond.
When I put my whole five pounds on just one single number. It felt quite exciting while the wheel and ball were spinning. But then it stopped. No where near my selection. And the game was over very quickly. At that point I decided to leave. Quit while you are level. Right!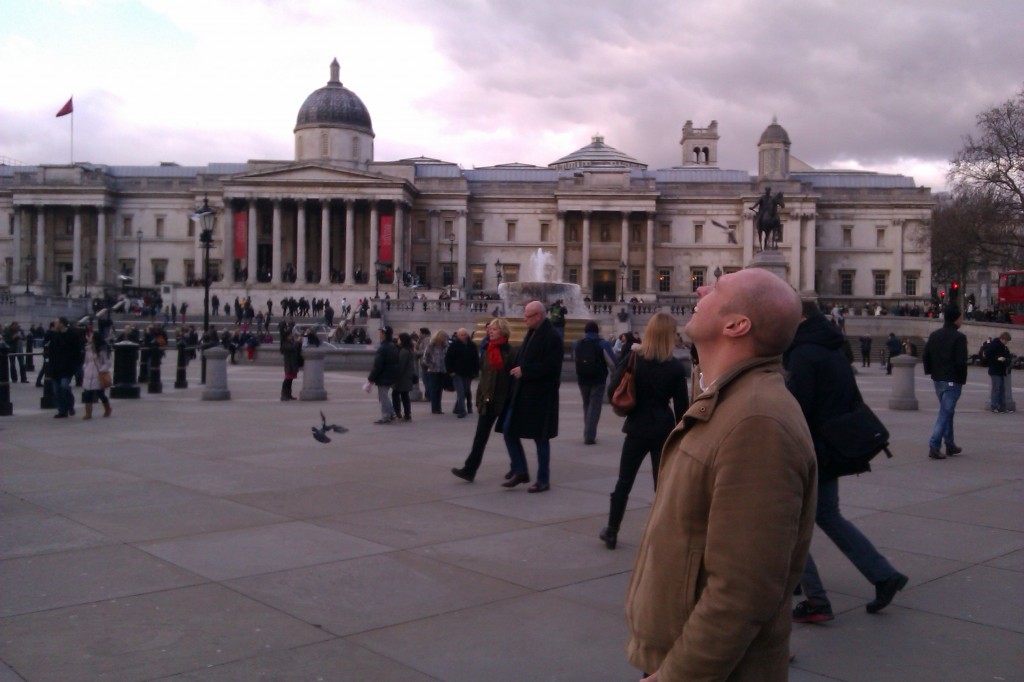 I am spending more time working and socialising in London. Which is brilliant. This has led to a couple of sporting celebrity spots recently. Firstly I saw the Welsh former Hurdler and Olympic Silver Medallist Colin Jackson. Then the unmistakable figure of former boxer Chris Eubank walked past me. His dress sense is amazing. Both of them are forty-nine. And both are still in prime physical condition.
A doctor once said to me. That it is easier to maintain a level of fitness. Rather then stop and start from scratch. So I do still try to keep myself fit. With running and some weights. And seeing two guys ten years older than me looking so well. Gives me great motivation to keep going. And proves that the hard work and effort is worth it.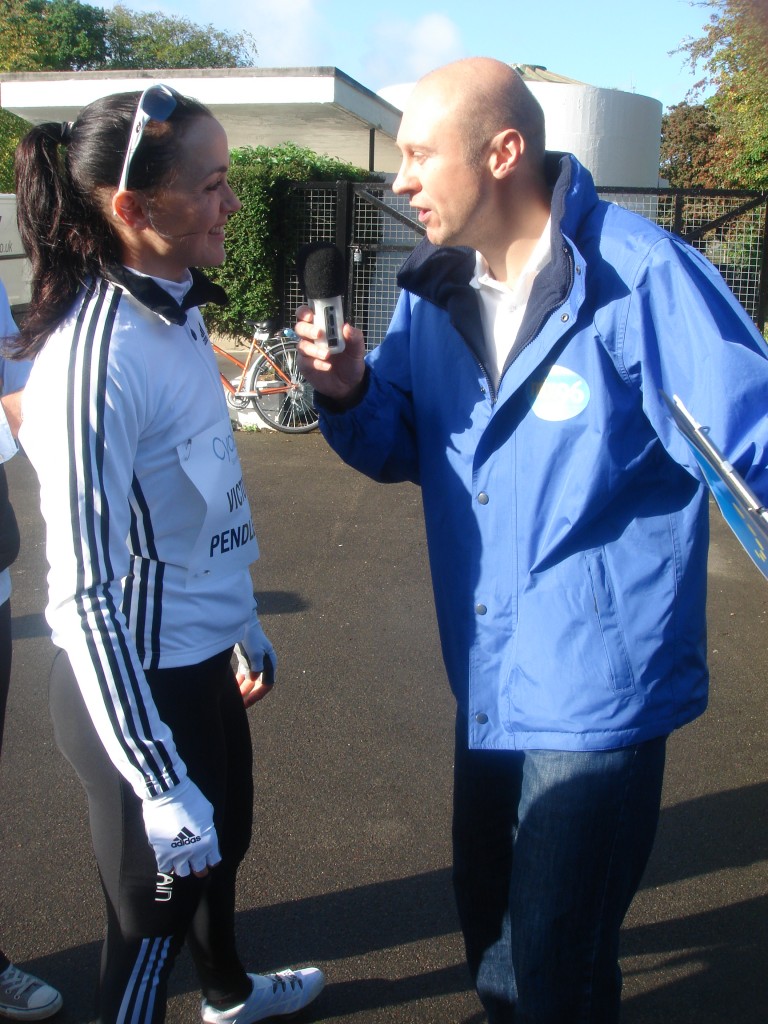 I am enjoying watching the Euro 2016 Championships. England are doing alright I think. We are playing some good football. And have done what we needed to do. Which was to get out of our group. And get in to the knock out stages. And from a personal point of view.
I think it is nice to see so many Tottenham players in the squad. I am starting to get quite excited now. I think we might have a chance of winning it. In a one off match there is always a chance right? But people are so right, when they say, it is the hope that kills you. Come on England!
I have to confess I have quite enjoyed seeing all of the Queen's Birthday celebrations. When the whole Royal Family are dressed up and they appear on the balcony at Buckingham Palace to wave at the huge crowds below. That is always a beautiful moment, I think. There is something very British and very reassuring about it.
Also I like the tradition now of the military fly past's down The Mall and over the Palace. They always looks great. In Regents Street currently. They have Union Jack flags running down the whole street. It looks brilliant. There is nothing wrong in being proud of where you are from, displaying a symbol and a passion for that.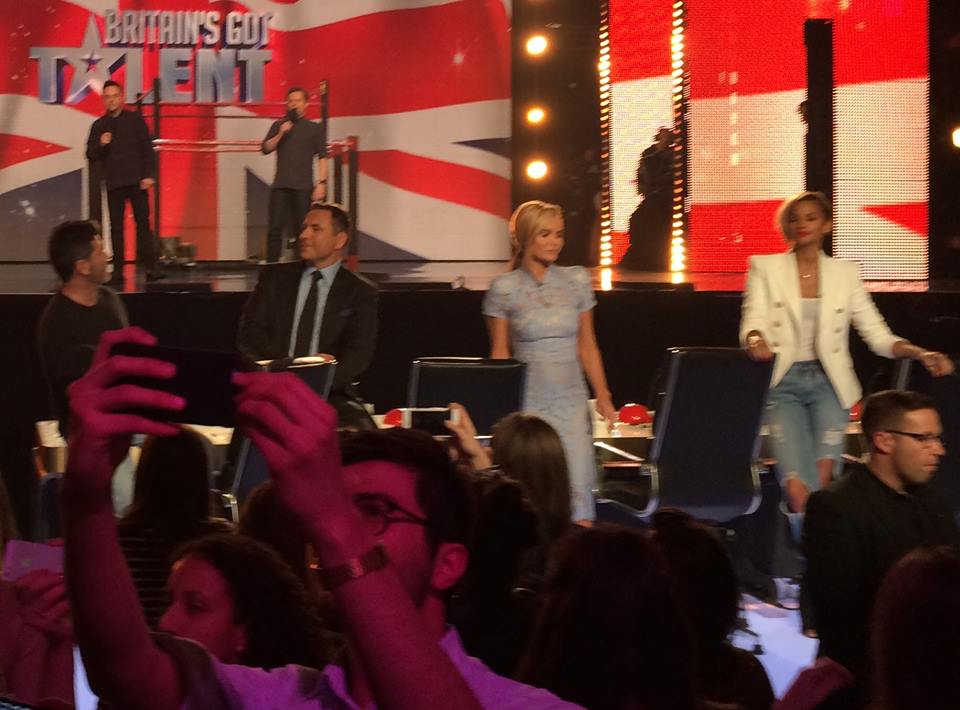 It has been quite a busy time for the Queen. Last week it was Royal Ascot. So she was at the races every day. She arrives in a horse drawn carriage. In another fantastically splendid procession. Proving you can gamble on absolutely everything nowadays. You can have a bet on what colour hat she wears.
She is massively into her horse racing. And actually owns a couple of race horses herself. So I was very pleased when she had a winner on the last day of the festival. She had a nice big smile on her face in the winners enclosure. When she was collecting her prize.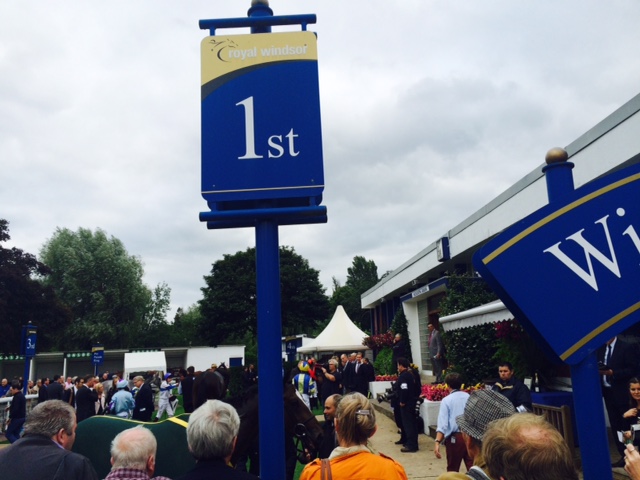 The new series of Task Master on the TV Channel Dave started last week. It is a comedy challenge panel show hosted by Greg Davies and Alex Horne. The episode that I went to the filming of will be shown next Tuesday night at 10pm. I was sat right in the middle of the front row. So if you do watch it keep a look out for me.
It is a very funny show. The whole panel were on fire but Joe Wilkinson was very funny on the night. Plus you may also want to keep an eye on just how competitive Jon Richardson and Kathryn Ryan are. Simply a good fun, totally silly programme.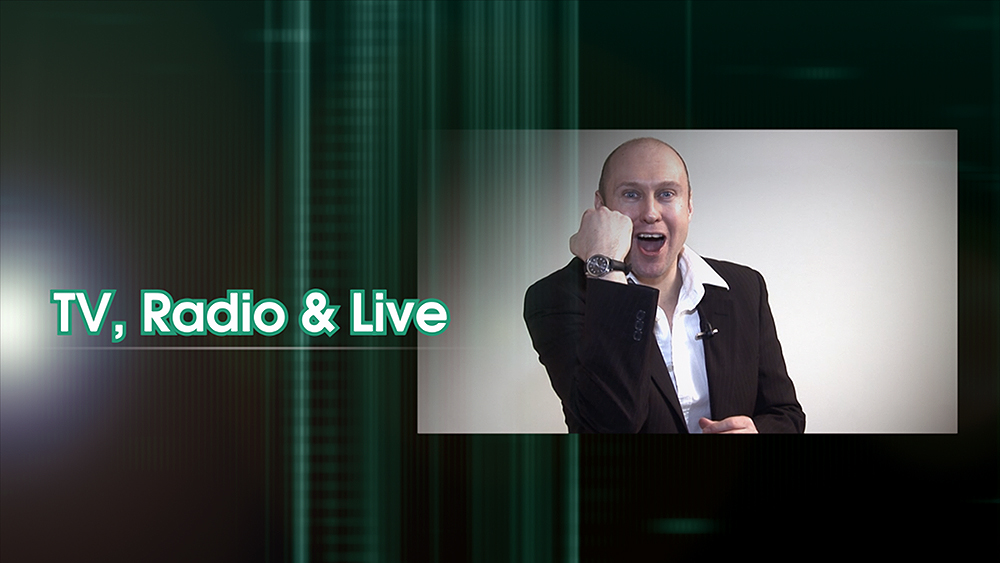 Also the BBC New Comedy Award London Heat that I went to see. At the Up The Creek comedy club in Greenwich. Was on Radio 4 Extra last Sunday night. It was a fun night with some great up and coming new comedians.
Having listened back to it myself I can confirm I totally agree with the three acts that the judges sent through. And the winner of the heat George Lewis is definitely one to watch and keep an eye out for in the future, I reckon.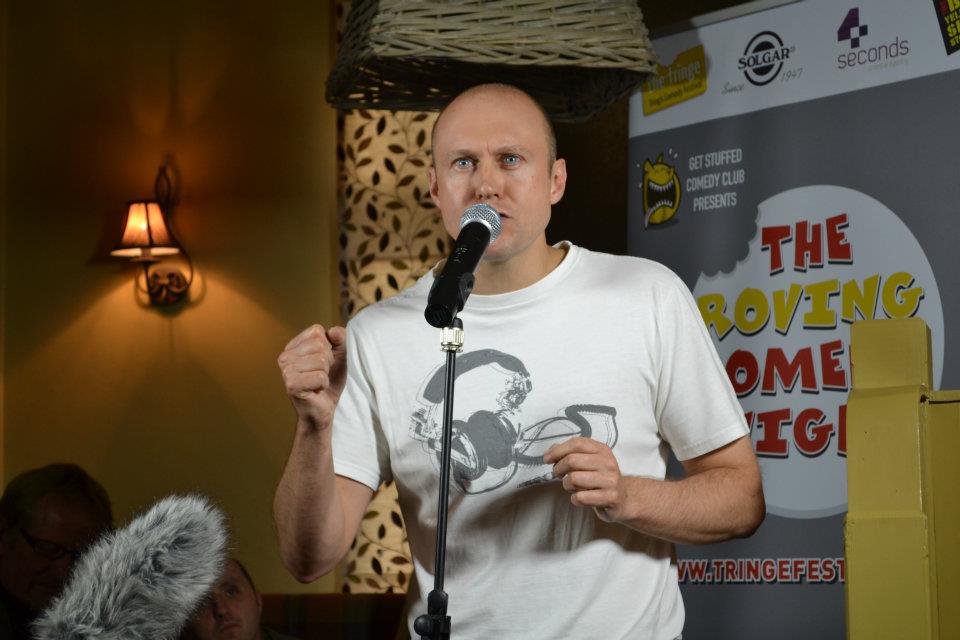 Also you may well have caught a very brief cameo appearance from me during it. My name does not get a mention and there is no real way of knowing it is me. But one of the acts believe it of not does do a knock knock joke.
Which required a little bit of audience participation. And no one will be at all amazed to discover. I was more than happy to step in and help out. In my best Radio 4 style voice. Listen below.
Neil Comedy Clip
Congratulations to the legend that is Rick Astley on securing his first number one album for around thirty years. With his latest record called 50. In doing so he also managed to hold off the challenge of Tom Odell. Whose new album Wrong Crowd went in at number two.
I have to confess I am a fan of all his eighties songs. As was the comedian Peter Kay. Who used the singer as the support and warm up act for his "Tour That Doesn't Tour Tour." The first single off the album called "Angels on my Side" is absolutely brilliant. Welcome back Rick.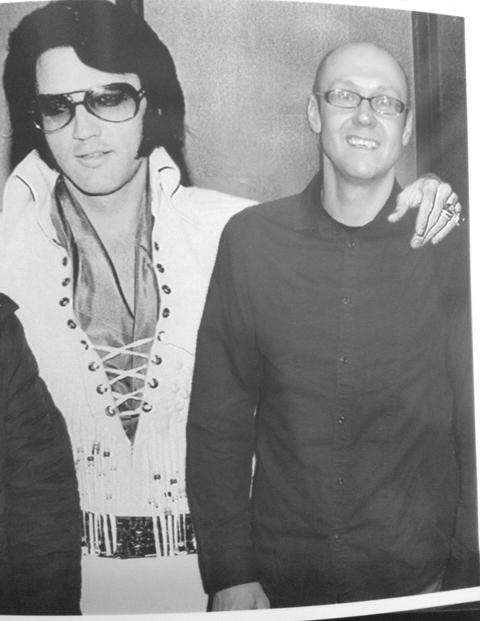 I have always been a fan of the chat show format. Currently my favourite one is The Graham Norton Show. Mainly because he gets some great guests on. But also because I do think he is a very good, funny and laid back interviewer.
It is quite a chilled show. So people do tend to open up a bit. It is definitely on my radar to go along to a recording of it. A couple of weeks ago he did a rare one on one interview with Charlie Sheen. Who happily did seem in quite a good place.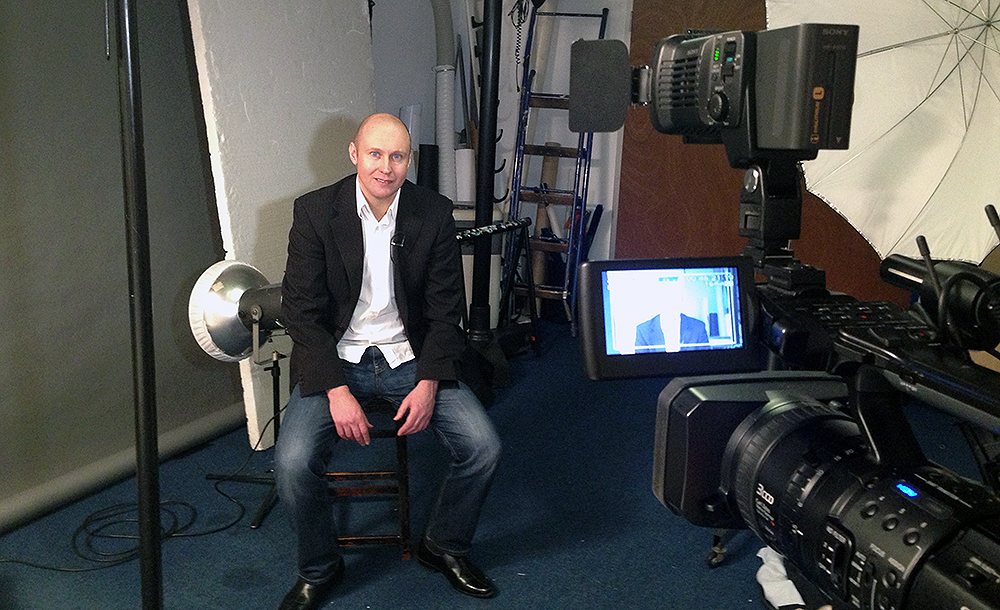 He appeared to have calmed down a lot compared to his past behaviour. And he appeared to be coming to terms with his current and well publicised medical condition. I have to admit I was a little concerned about him when he was having his tiger blood rants. Although I did find them fascinating.
Not everyone's cup of tea, but personally I reckon he is a pretty good comic actor. And let us face it he has certainly lived a little over the years. He did seem genuinely happy about the warm response he got from the audience.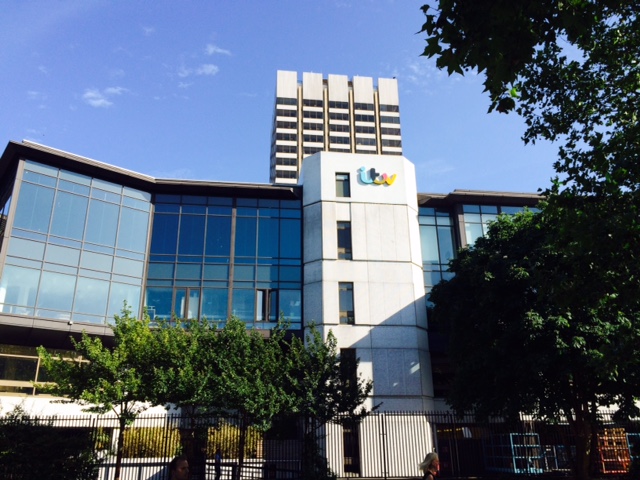 I am very much looking forward to paying another visit the the ITV Studios on the South Bank in London. To see an episode of Mr & Mrs being filmed. I went to a recording of the last series. And it was brilliant fun. Phillip Schofield is the master. When it comes to studio based presenting.
They always get brilliant celebrity couples on there. Who reveal a lot more to the audience, than will get shown. When it eventually goes out on the television. I will let you know who was on it and how it was next time we speak.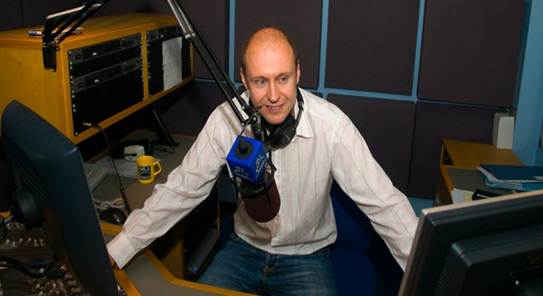 I have started working more regularly at the BBC in London. It is just an amazing place to be and I am thoroughly enjoying being part of this fantastic organisation. And producing radio with such talented and dedicated professionals.
I am really looking forward to getting more involved with lots more different shows during the rest of the year.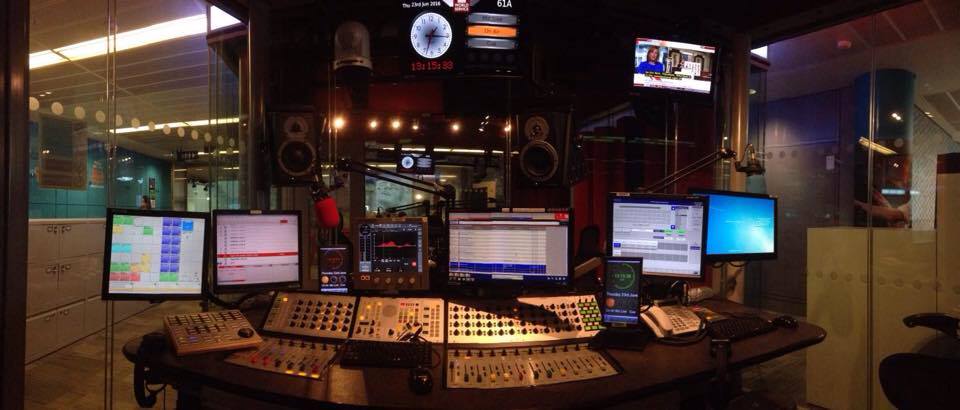 Have fun and we will catch up again in a couple of weeks. Cheers Neil.