It was my birthday a few weeks ago. It was not a landmark one, so I did not do anything spectacular to mark the occasion. I started off the day with my usual morning work out before opening my cards and presents with a cup of tea, proving once and for all that I am the king of rock and roll. I got a bottle of very nice red wine, which I have already enjoyed. My sister got me a ticket to see one of my favourite comedian's Frank Skinner in the West End in January. I am obviously really looking forward to that.
I had a quiet and relaxing day at home. Then in the evening I went for a meal with my sister and my parents. Nothing to fancy we just went to a local pub for some food. We only had a main as I had been given a chocolate cake, so we had that for pudding after. I then went for a few glasses of Rioja with my sister at our local Wine Bar, bringing to a close possibly one of my most low key birthdays ever. When you consider I have been at Pantomimes, on a River Boat cruises and also out gigging with "The Drifters" on previous ones', it was certainly quieter. I had a fabulous day though, which is what it is all about.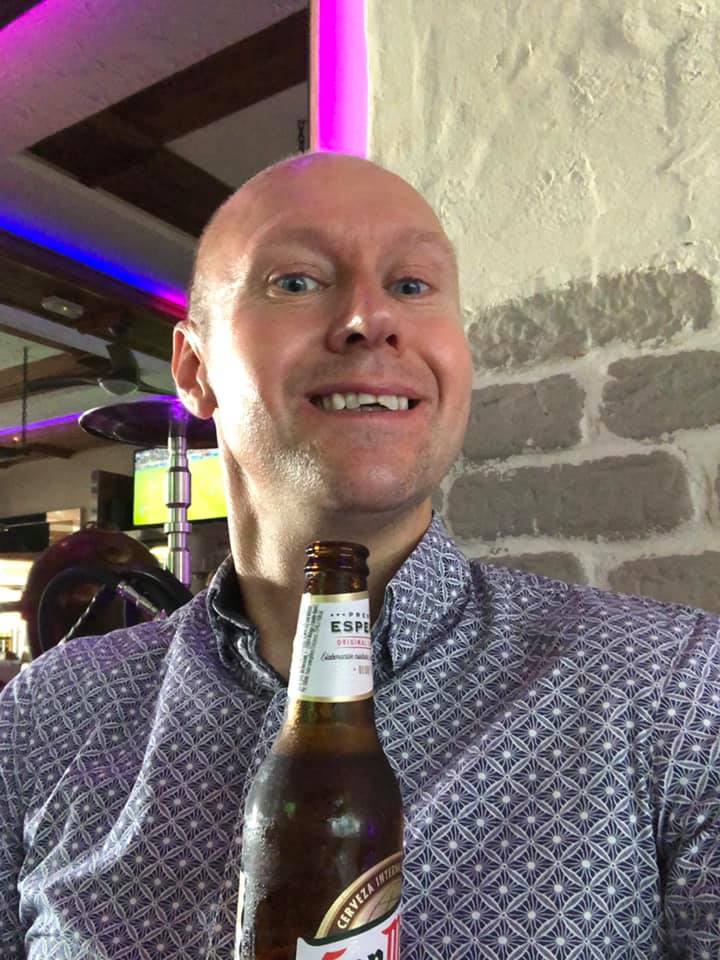 The night before my birthday I was at a charity event at The Comedy Store in London with a friend of mine. It was in aid of the MS Society. Ivo Graham organised it and he was the compere for the night. It is something close to his heart as his mum is affected by the disease. He had managed to put together an excellent line up. The comedians were all performing for free. It was nice to see them support a fellow comic in this way. Despite what you might think about most wanting a rival to fail, so they can seem better, in my experience everyone is helpful and very supportive of each other.
This may seem a very obvious thing to say but The Comedy Store is a perfect venue for comedy. The closeness of the seats to the stage for starters makes you feel part of things. The stage is just the right size to focus your intention but still feel inclusive. Even the sound system in there is brilliant, so you can clearly hear everything, which trust me is not always the case at Comedy Nights. Add to that the fact it is one of the most iconic venues for the genre in the country. It is a real goal and honour to get the chance to perform there as a comedian.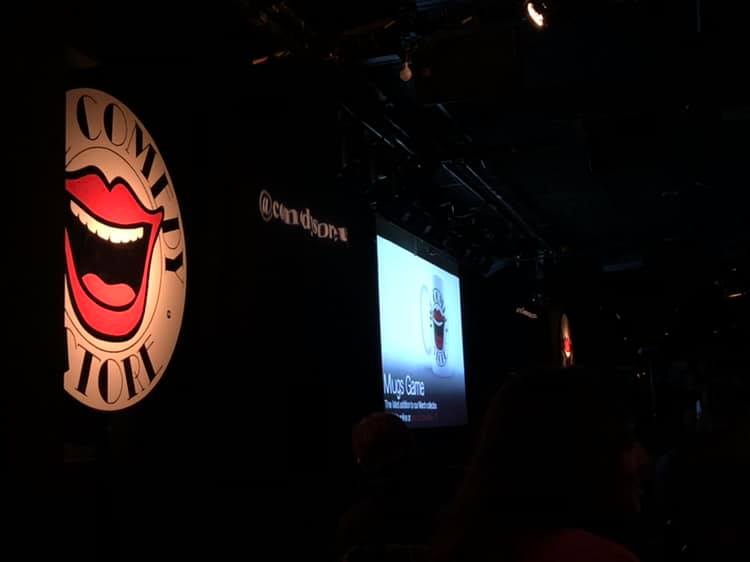 Ivo Graham came on and started the night talking to the audience as all hosts should and do. He was fantastic throughout. First on it was the lovely Catherine Bohart. I had heard very good things about her recent Edinburgh show, so I was looking forward to seeing her. She was excellent, original and funny with an inclusive friendly style. I would definitely see her again. Then it was Russell Howard, who I have seen several times before and who I really like. He was on top form. He is so good at making topical jokes that are relatable to his audience. As always he was extremely funny. He has brilliant energy while on stage. He almost hypnotises you.
Next up it was a man who I had previously seen perform in the final of the Musical Comedy Awards earlier this year. His name is Huge Davies. He has a massive keyboard strapped to him to provide his own musical accompaniment. He is different and unique in his style. He was great, if you have not heard of him yet, I expect that you will soon. The final act of part one was another comedian who I had seen before Rhys James. I really like him and think he is very funny. I like the way he covers a lot of topics, sometimes some very dark ones with a smile and cheekiness. That enables the audience to relax and enjoy the jokes, a very clever and funny man.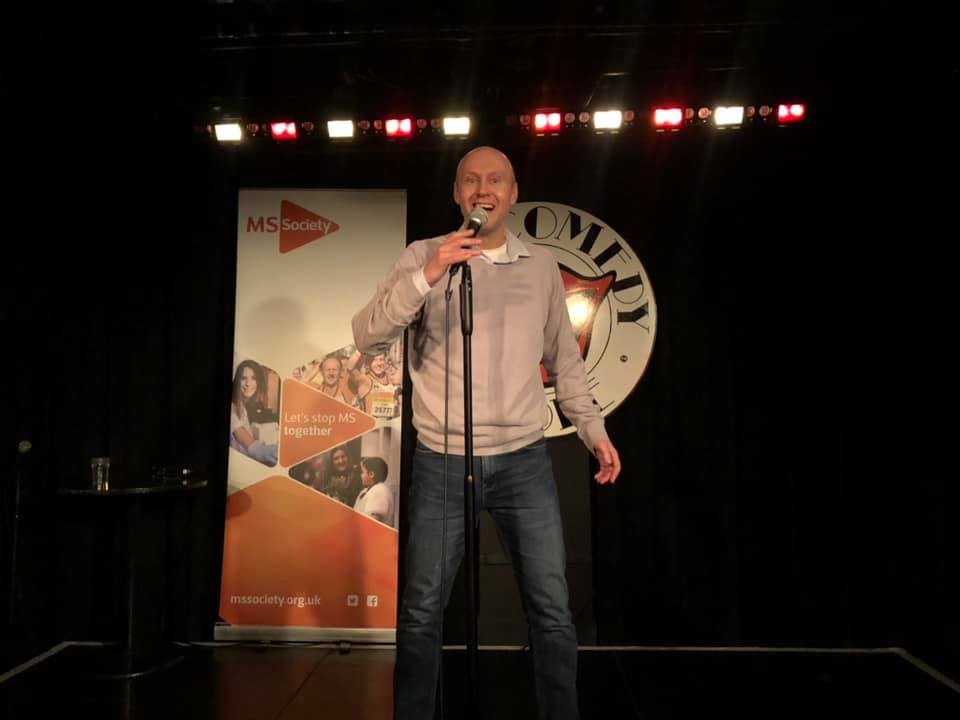 After the interval or as it should be called at comedy gigs the chance to go to the toilet and get a drink without being singled out by the person on stage. I took the opportunity to have a pint of Goose IPA. Well it was the night before my birthday. There is always a decent atmosphere at The Comedy Store. It seems to attract a lot of people who know and really understand comedy.
The act that kicked off part two was someone I had been looking forward to seeing, having enjoyed watching them on television for many years. It was Alan Carr. He was predictably brilliant. His life is quite mad with the people he knows and the circles he moves in. He has some fantastically funny stories. I am pleased to have finally got round to seeing him.
Next on the bill it was Sarah Keyworth, who I had seen there before. She was good, as she always is. She is another comedian who talks about difficult subjects in an inclusive way. The penultimate act of the night was Alfie Brown, yet another comic who I was aware of but had not seen. He does have quite a purposeful awkward style, which for whatever reason did not quite catch fire on the night. That said he handled it all expertly and got quite a few big laughs. I liked it and he seems like a top bloke. I mean he was doing the gig for free to help out a mate's charity night. That is plenty good enough for me.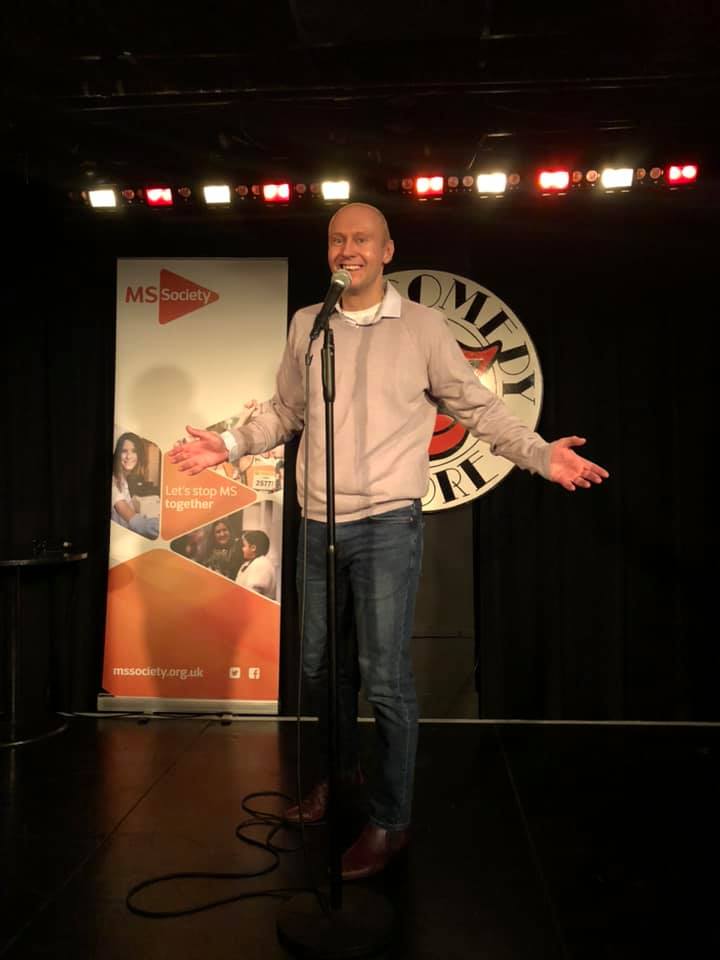 The headline act was a man who had recently run into a bit of bother at a charity dinner. You might well have read about it, as it became a big story. Nish Kumar had a bread roll thrown at him while doing a lunch for the Lord's Taverners. As a comedian you have good and bad gigs. They finish and you just forget all about them, however sadly for Nish this one ended up all over social media. A reaction he found staggering, admittedly it did not go well, but as it turned out they were not really his audience and it would seem made up of some rude individuals. He was talking about the incident on stage and of course joking about it, as that is what all comedians do, tell jokes.
Nish was quality as he always has been when I have seen him live. He does do quite a bit of politics and social stuff. His style of comedy can I guess be quite angry at times, but that is just part of the act, simply to try to get bigger laughs. He closed the show perfectly, although he did possibly still seem a little bewildered by recent events.
It is alright to not find something funny or not agree with it without you being offended or getting angry, just do not laugh, that is fine. People are allowed different views to you. That is one of the things that is so great about the world. It was a hilarious night at arguably one of the best comedy venues there is.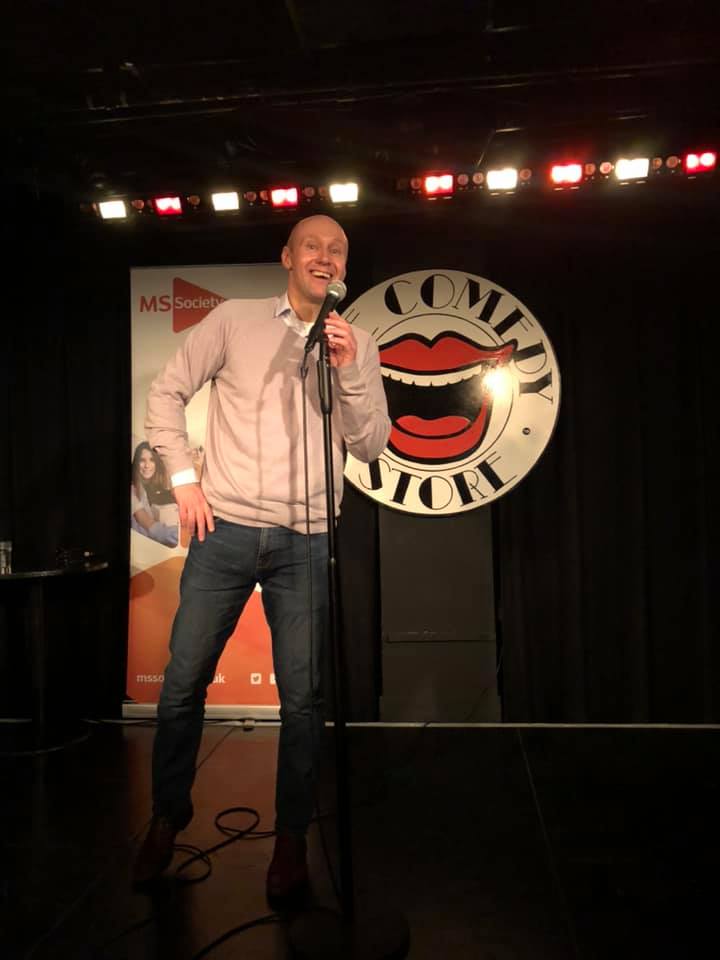 I have been very lucky over the years to work with some wonderful and very talented people. I do not always speak to them or see them as often as I would like, but it is always lovely when I do meet up with one. The other week I managed to have an overdue lunch with Amy Lewis.
We met while we were both working at Ivel fm in Somerset. She is an exceptional journalist, who has deservedly worked at Sky and now is at ITV. I remember going with her once to interview a large group of travellers who had moved on to a local cricket pitch and set up camp. That is the nearest I have been to feeling like Ross Kemp.
I was also very proud to help produce in a small way some audio that led to her winning an award. Anyway we met up in Marlow the other week. It was great to see her and her son. It seems odd but when you have worked with someone at a radio station, you do always seem to have a certain bond.
It was fantastic catching up on each other's lives. Towards the end of the meeting we worked out that we had not seen each other for around fifteen years. Although neither of us of course looked old enough for that. We have said we will try not to leave it so long next time.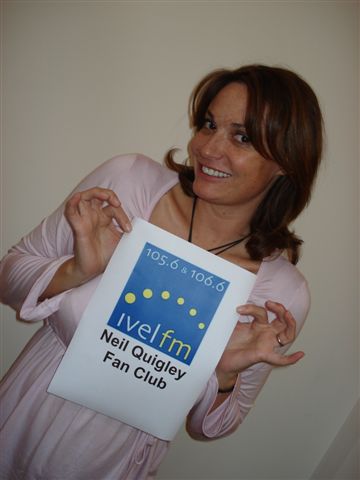 I had my annual trip to Winter Wonderland in Hyde Park last week. I think I have been every year for about the last five now. This time I met up with one of my cousin's there. I arrived a little before him, so had a quick walk round the place. I am not really a fan of fairground rides, so I avoided them.
There are lots of other stalls and attractions to look around. It is free to enter the site and walk about. It does cost more if you want to ice skate or go into some of the specialist areas. While I was waiting I got a snack. I found a place that did fresh mini pancakes. That I had with lots of Nutella. Let me tell you, they were amazing, so nice.
After my food I then went in to the Bavarian Village. That is the main reason I go there. I was starting to feel a bit Christmassy plus it was a little bit cold. Therefore the first thing I did was treat myself to a nice mulled wine. I must say that certainly warmed me up in every sense of the word. It was lovely.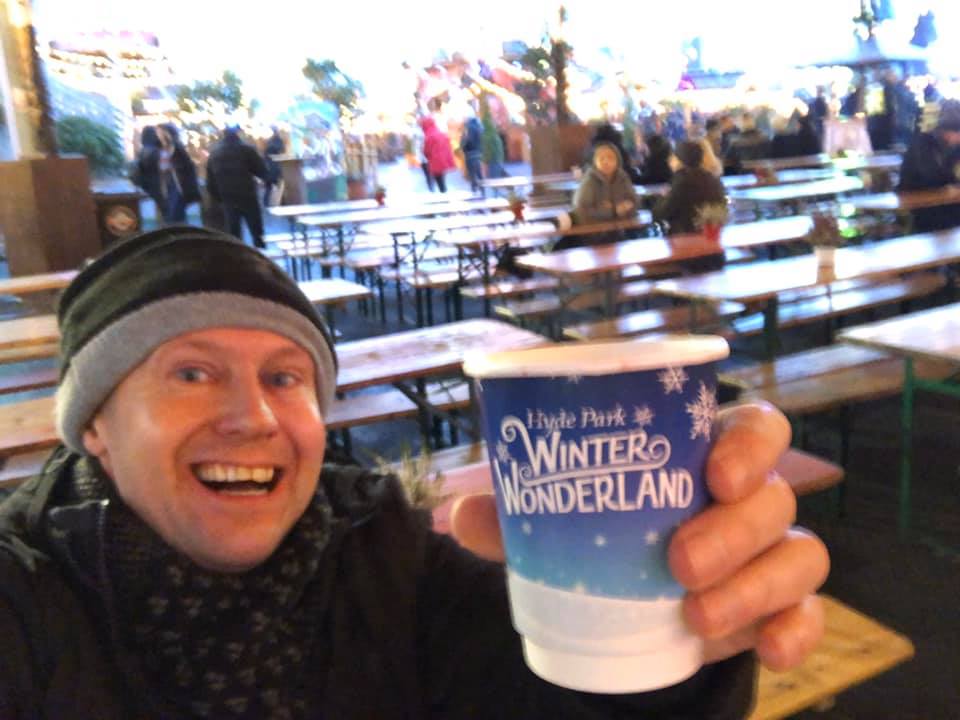 I then got myself a pint of Bavarian Gold, the lager that they serve there. You can have it out of a cheap plastic glass or pay a five pound deposit to enjoy it out of a slightly thicker plastic glass with a handle. I went for the latter option. As I was drinking that, my cousin arrived and got himself one.
We mainly hung around the German area having a chat and a drink. While enjoying a live band that were playing in a kind of Oom-Pah group style. Lots of party songs, shall we say slightly re-imagined. We left the Bavarian Village for a stroll as my cousin had not been there for a few years. He also thought he had spotted a better bar but when we got to it, we had a beer there but both felt where we were originally was more fun. We went back there for some food. I had the classic Bratwurst and chips. That I must say was very nice.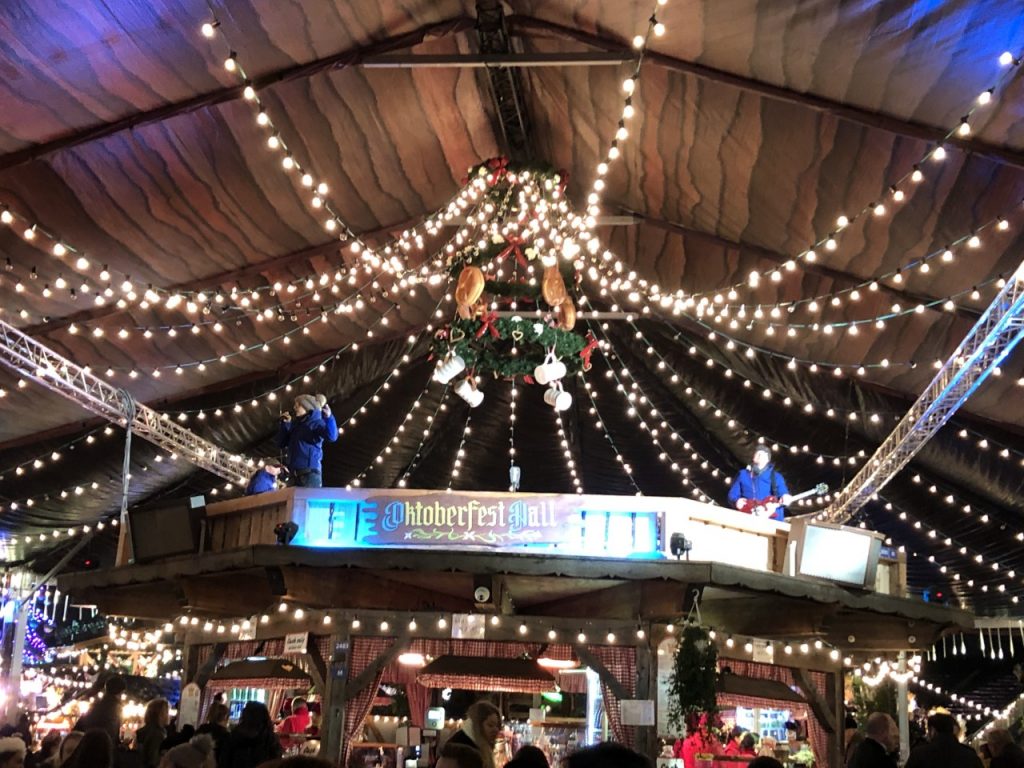 After dinner we found another bar area where a man wearing some leather trousers and an earring was performing classic reggae tunes. I know I had enjoyed a few beers by this point, but I am not making this up, it actually happened. It was pretty good for the record. He was getting the crowd going. I think we left about nine o'clock to beat the crowds away, as it closes at ten. I had a top time there. I do enjoy it and it is always a good giggle. I do fully expect to go and visit again next year.
I have talked before about my Christmas Shopping regime. As far as I am concerned Christmas does not exist before my birthday, so I do nothing for it until at least the eleventh of December. I always pick one day to do my entire present shopping. I then compile a list of everything I need to get. Lastly I pick a place that I am going to go to get everything. This year I went to High Wycombe. And in just under three hours I completed all my Christmas Shopping. All I have to do now is wrap everything. Yet again another triumph for this plan!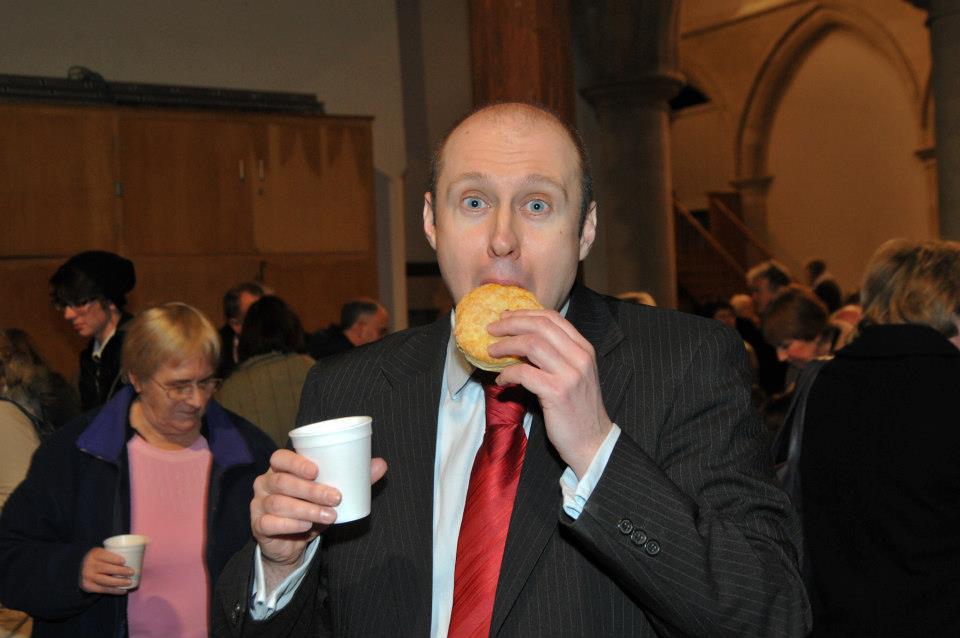 I went to see the Pantomime at the legendary London Palladium last week. It is the third year in a row that I have been and once again it did not disappoint. I do not know this for definite but I think it must have the biggest budget for any Panto in the country. They really do throw everything at it. For starters the lights, sets and the overall staging are themselves spectacular. You will not see a better looking show anywhere. It looks so bright, fun and Christmassy. I make no secret of the fact that I am a big kid and love panto. However this production is as much for the grown-ups, as it is for the children.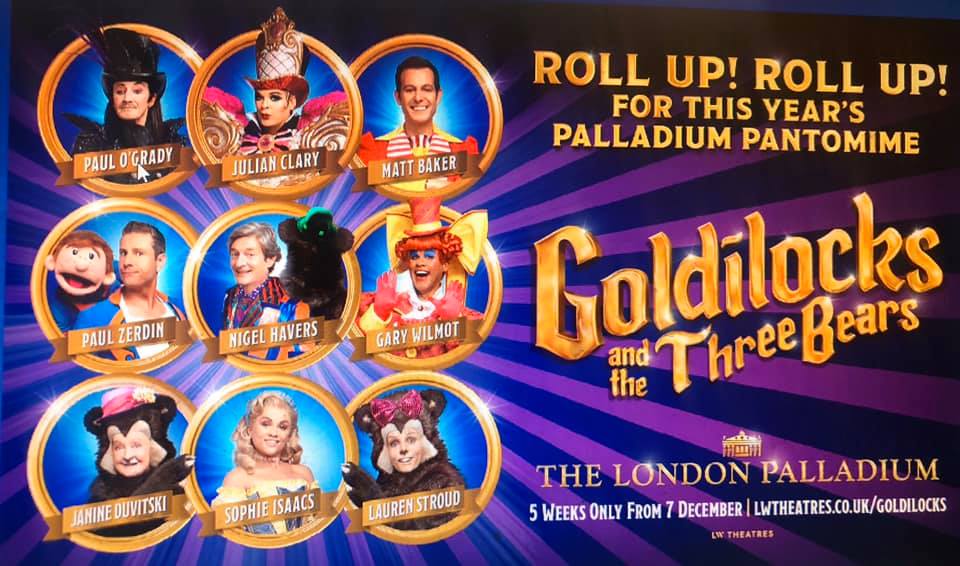 It is Goldilocks and The Three Bears this year. Not that the narrative of things is ever that important in this show. The whole thing is just one huge variety show, perfectly fitting for the venue in which it is being performed. The cast are all exceptional. This year wonderful Paul O'Grady plays the baddie. A role he has played brilliantly for a long time now in his angry and fed up way. He is just so good at it and knows how to get the "boos". While still also getting plenty of laughs, which is no mean feat. Paul Zerdin is back in the comedic role with him and his puppet Sam, doing several very funny routines during the show. He is a total star.
Gary Wilmot returns as the Dame. He is such a talented and amazing man. Every year he has his own bit, which he writes and produces. It is always a big highlight. These have included a song featuring all the London Underground Stations and one with many of the legendary stars who have appeared at the Palladium. This year he did his own special medley of songs from the musicals. He has a fantastic voice, the range of which was fully demonstrated during this song, it was
mesmerising. I lost count of how many well-known tunes it featured. He rightly got a huge round of applause at the end of it. Brilliant!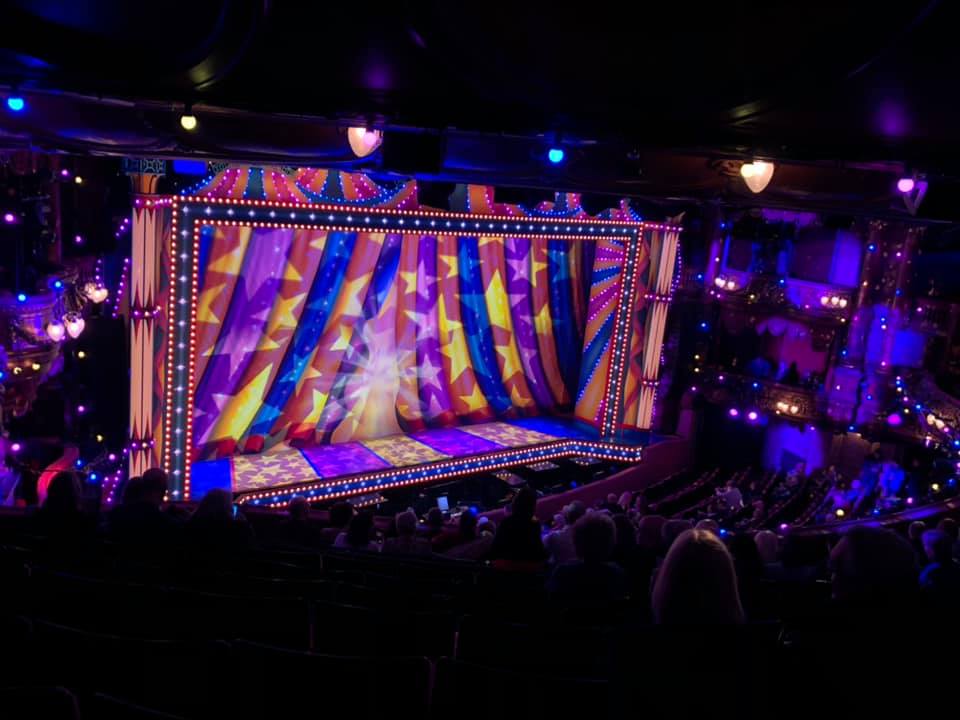 Matt Baker from Countryfile and The One Show was also in it. He was excellent. It is based in and around a circus, during the show he has to ride a unicycle, juggle and walk the tight rope, as well as the normal acting and singing of course. Nigel Havers appears as Daddy Bear. He is in it every year and happily sends himself up and is very funny. Baby Bear is played by Lauren Stroud who tap dances. Then Mummy Bear is played by Janine Duvitski from Benidorm, who is great. Goldilocks is Sophie Isaacs, she is an excellent all round singer and dancer.
The cast is completed by the innuendo queen that is Julian Clary, who plays the Master of The Ring, insert your own jokes here, he certainly does. His outfits get more outrageous as the show goes on. He is just so good at making everyone laugh both the audience and many of his fellow actors. There is one part where he, Paul Zerdin and Paul O'Grady have a long chat about a pleasant plucker and I am sure you can guess how that goes. They also do one of the best and funniest Pantomime set piece song routines I think I have ever seen.
This show also includes a roller skating act, an amazing magician and four motorcyclists who do the wall of death on stage together. You will not see another show anything like this, anywhere in the United Kingdom over Christmas. It is totally brilliant. It is such a good laugh. I really felt that a visit to this properly kick started my Christmas. I already know I will be back to see next year's show because simply why would you not go and see it.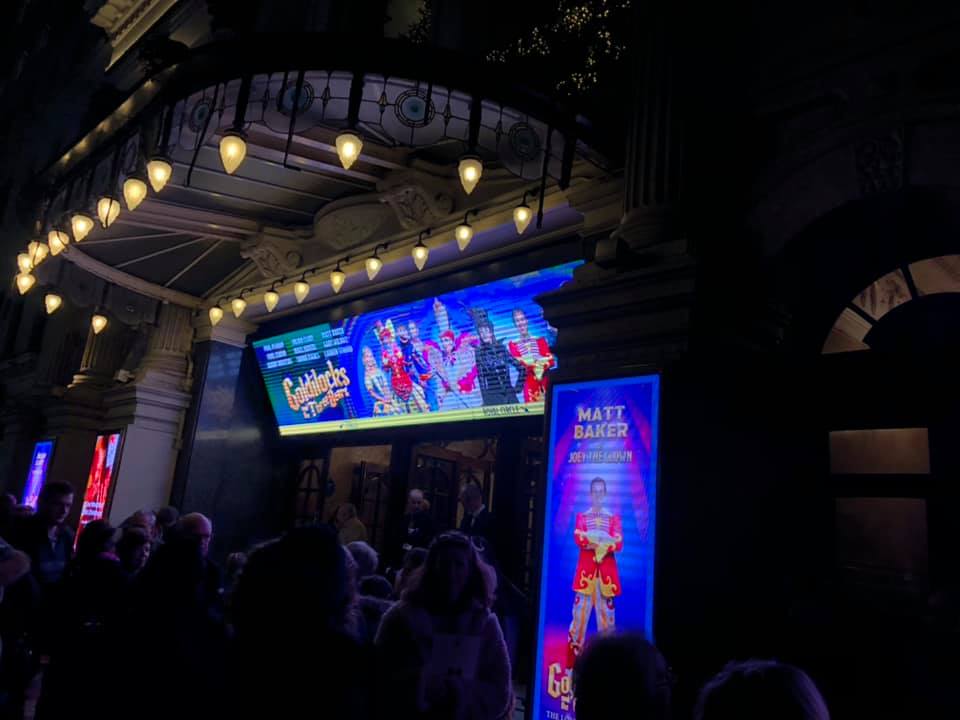 I watched the Strictly Come Dancing Final. It has been another ace series. There have been so many memorable dances from lots of the contestants. The last three standing were the correct choices in my opinion and all deserved to be there on merit. I personally felt the right couple won. Kevin and Oti have been sensational. I have been entertained and impressed by all of their performances. They have been brilliant and thoroughly deserved the Glitter Ball, so well done to the both of them.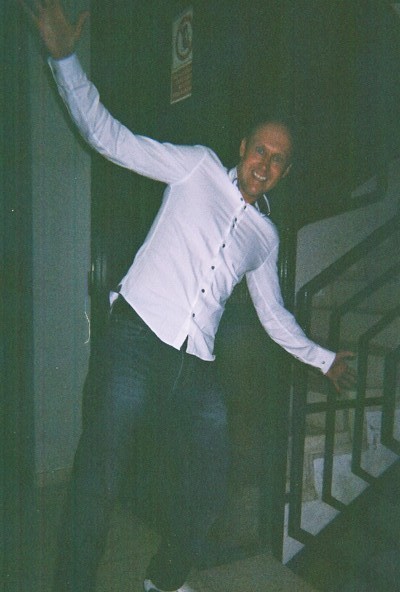 Amazon have certainly picked the right season to make a behind the scenes documentary about my club Tottenham Hotspur. It has been full of drama with many twists and turns so far. Despite an annoying defeat against Manchester United. Somehow we find ourselves fifth in the Premier League, just three points behind Chelsea, who we face at home tomorrow afternoon. Add to that the fact that we are in the knock out stage of The Champions League. You could say that things are not going that bad.
If you had told me we would be in this position by now, six weeks ago, I might have thought that you were crazy. As it is we are! I am looking forward to being at the match tomorrow and seeing what happens next. I mean if we could end the Christmas period in the top four, which would be amazing. Either way I will have a fun couple of trips to the Tottenham Hotspur Stadium over the Festive period.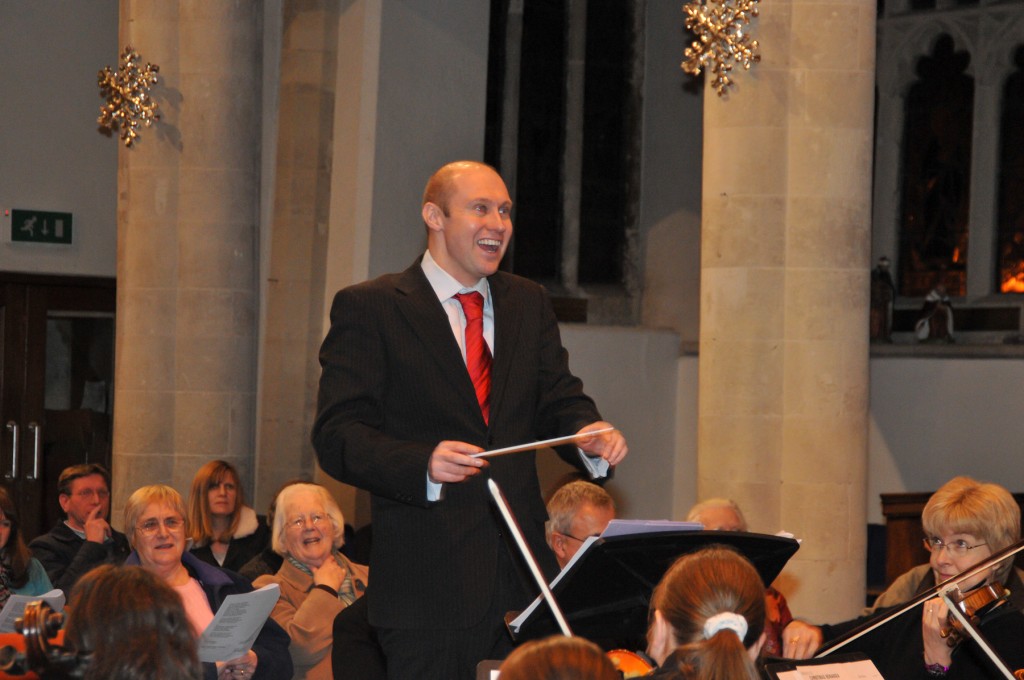 Have a very Happy Christmas and we will catch up again in a couple of weeks. Cheers Neil.