Hi there, how are you doing? I hope you have had a really good couple of weeks. Mine have been predictably very busy but lots of fun. Two weeks ago today. My dad and I attended a Wine Tasting in London. It was a gift that I had bought him for Fathers Day. That just happened to be an experience for two. So therefore I joined him for it. Solely to aid his fun and enjoyment, of course.
It was run by the company Wine Cottage. Who supply a lot of the big London hotels and restaurants with all their exclusive wines. It was held at the luxurious Number 8 Northumberland Avenue. Which is a pretty classy venue, to say the least. We got there a little early, so we treated ourselves to a little drink in the bar. To get us warmed up for the main event. Like the total professionals that we are.
When it is time to get things underway. You are shown in to a stylish function room. Where you are welcomed at the door by the person hosting things. Who then shows you to your seat's. There are several round tables of eight laid out. Already set at each place is a selection of glasses, cheeses and chocolates. Ready for the tasting. We were sat with two lovely married couples and two friends. We all had a nice chat before and after the event and also during any gaps in the proceedings.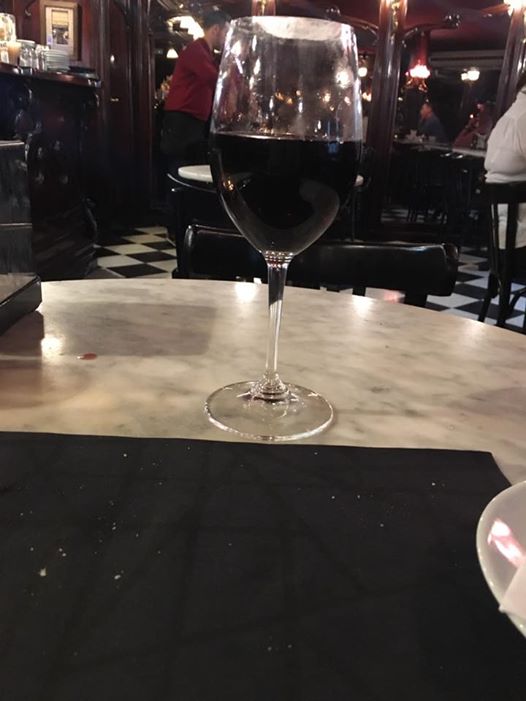 It is all presented by Kam Zadeh. Who is the Managing Director and Wine Adviser of Wine Cottage. He was fantastic.  And gave basically a beginners guide to all the things you need to know about wine. And the wine making process in general. I found it really interesting. Plus I actually learnt quite a lot. His assistant then goes around and pours the drinks. While he is talking to the group. You get to try six drinks. A champagne, two white wines and three red wines. Each one has either an accompanying cheese or a chocolate to enjoy with it.
My dad and I both thoroughly enjoyed the couple of hours. That it lasted. All the wines and food were great. We met some top people. And I know a lot more about wine, than I did when I walked into that room. They even present you with a little certificate. To prove that you have attended. Sadly I am not quite a wine  connoisseur but I can assure you I only drink the right amount of red wine for a gentlemen.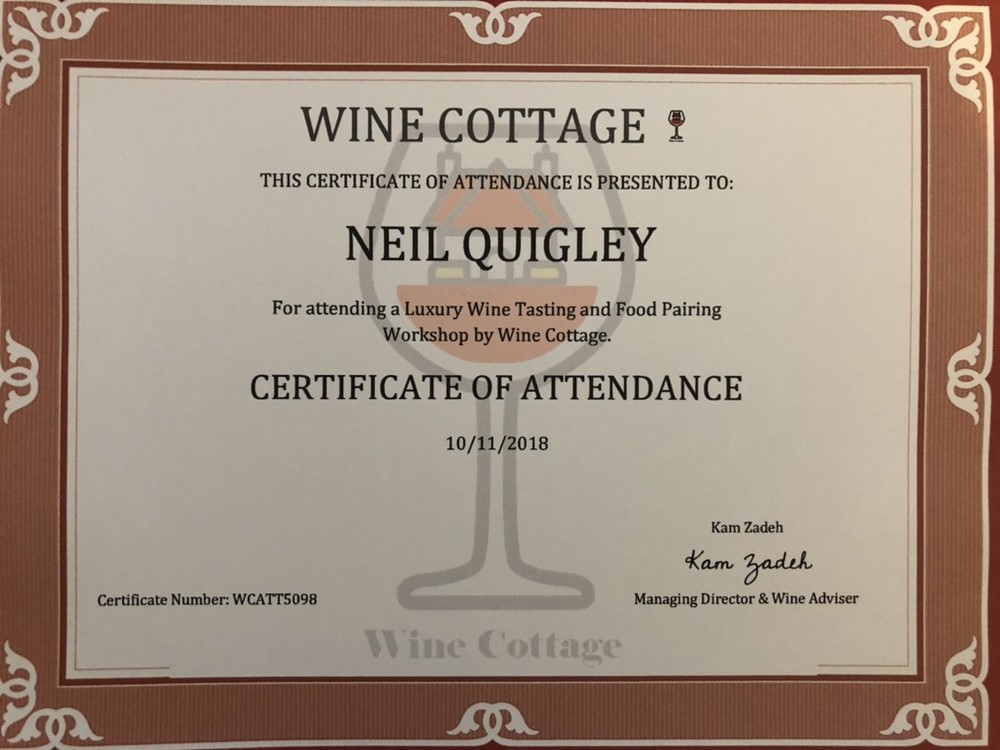 I went along to see The Simon and Garfunkel Story at the Vaudeville Theatre in London. I am like pretty much the rest of the planet. A big fan of their music. The red wine there was perfectly acceptable by the way. And I did have to have two glasses of it. Just to make sure. The show was exactly as you would expect from the title. There was a full band on stage. Then the  two main performers. Sam O' Hanlon who is Paul Simon and Charles Blyth who is Art Garfunkel then take centre stage.
It is more of a music tribute show than anything else. The cast take you through all of the duos classic back catalogue of songs. While using the video screens on stage and narration in between to tell their musical story. So unlike for example Buddy (The Buddy Holly Musical) it is not a play about their lives. It is just a fitting tribute to their music with a nod to both their personal and their professional relationship.
The cast are great. The two leads look and when they are singing sound like who they are supposed to be. It is all nicely presented. In a chronological order. Which leads you through all the aspects of their career.  Therefore if you are a fan of Simon and Garfunkel and their music. Then this show is definitely worth seeing.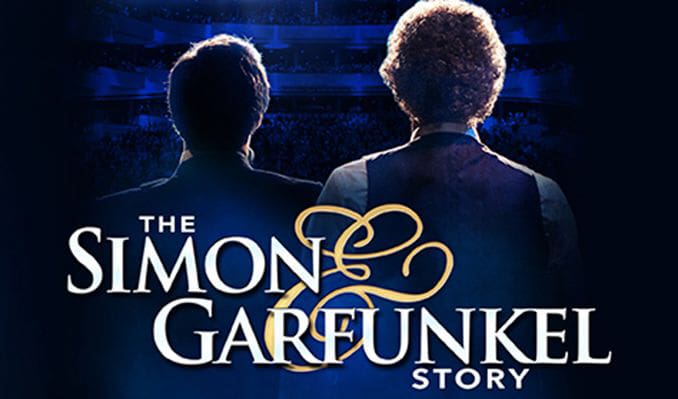 I recently paid my first visit to the Waterloo East Theatre in London. To see a former colleague of mine from Wembley Stadium appear in the play called The Greater Game.
It is a true story about a group of footballers from Leyton Orient. Who all went and fought in the First World War together. And all ended up being involved in the Battle of the Somme.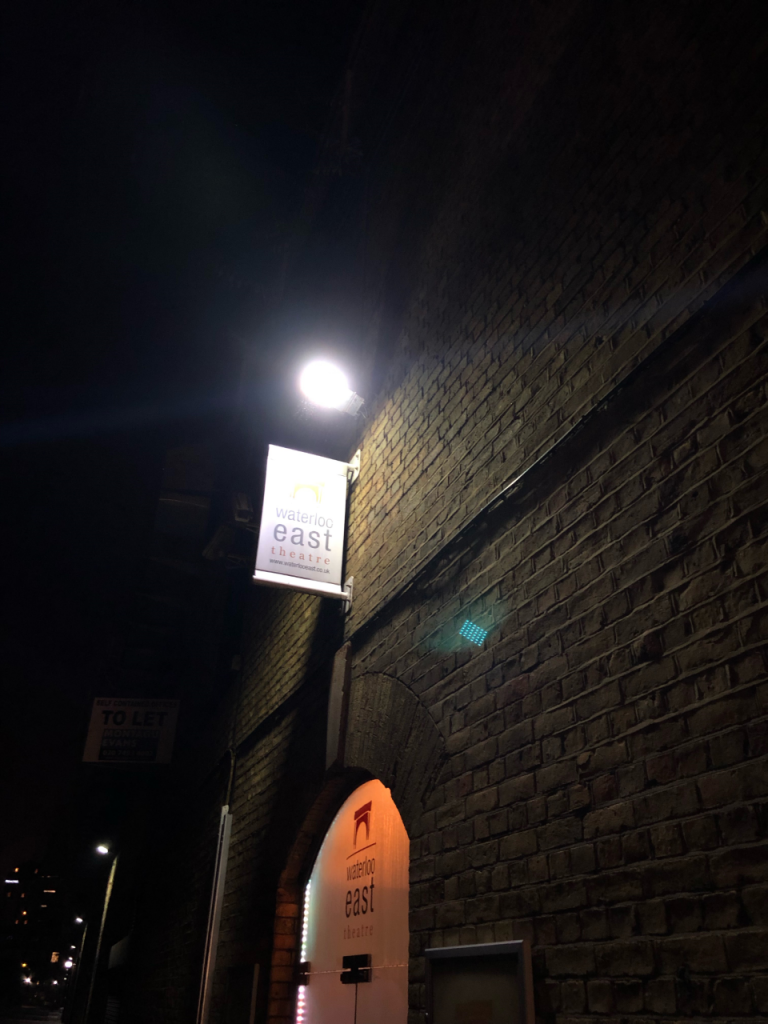 It focuses on the then League club's first team. Who all signed up together to help the country's war effort. As you can imagine the whole thing is an emotional roller coaster. We follow them from the dressing room banter at home to their experiences on the front line at one of the bloodiest battles on record.
It really does bring home to you the helplessness and huge cost of wars. Both to the people who were doing the fighting and those who were left at home. It is I suppose quite laddish in many ways due to the football element. But so poignant and thought provoking at the same time. Especially when you remember all the characters in this piece are real people.
The cast are all excellent. As well as my mate Jack Harding, who I thought was fantastic. It also features Michael Greco, probably still best known for playing Beppe Di Marco in Eastenders. And James Phelps, who was in the Harry Potter films. The entire recent run of this play sold out, so I was very lucky to get a ticket. If it does return to the stage. I would certainly recommend that you do go and see it.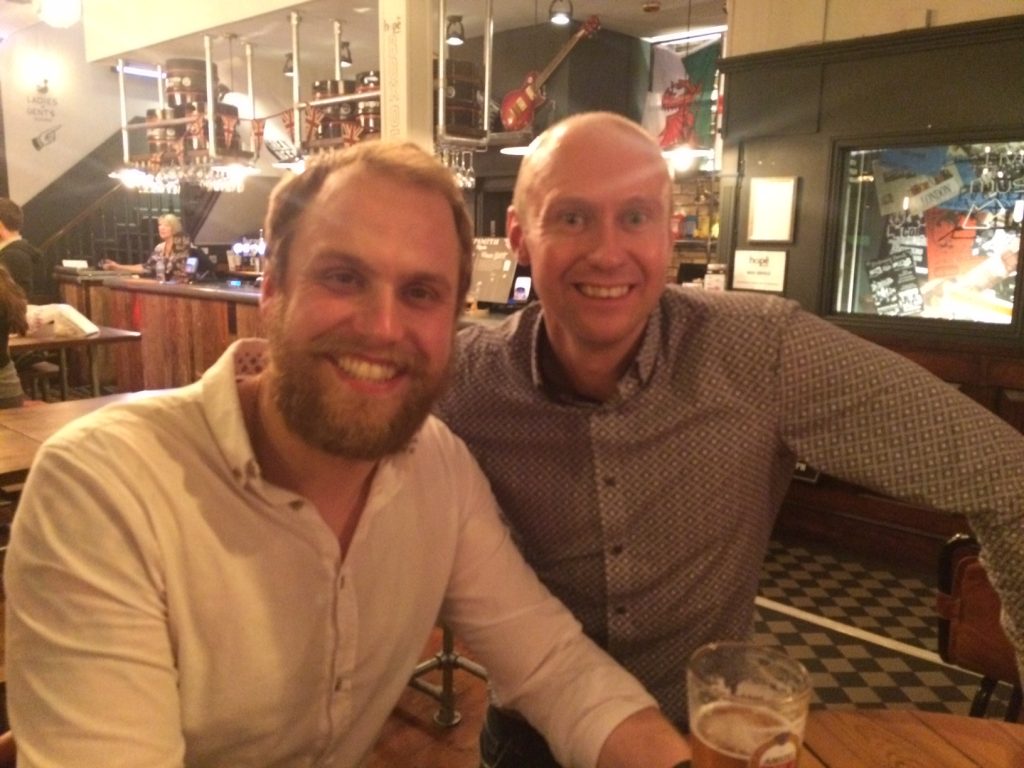 I am hoping this does not shatter too many illusions. But sometimes even during live television shows. Some sections will be recorded in advance. This can be for a number of different reasons. If you were watching Children In Need this year. You might have seen Sheridan Smith singing her latest single on it.
That performance was actually recorded the day before the event. In the Children In Need studio at Elstree. And I was lucky enough to be there, when it was. I have been a fan of her work for quite a while. In fact I did try to see her when she was starring in the musical Funny Girl in the West End. But she was not performing on the night. That I managed to get a ticket.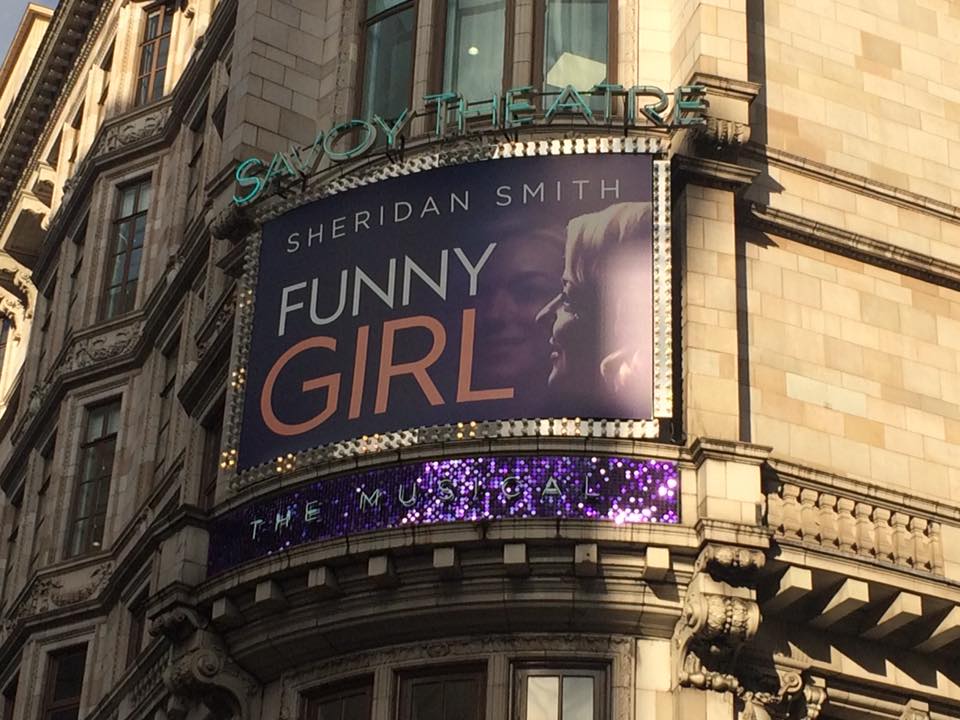 Seeing her live has been on my to do list for a while. It was great to finally see her in person. A group of us filled the front of the studio by the stage. She came on with her band. And then performed the song twice. Accompanied by the audience clapping and dancing around each time. When the director and producer were happy with what they had. She then left the studio, as did we.
Then on the night that was inserted in to the programme. If you did not know, you would not realise that she was not there on the night. Well unless you spotted me on camera dancing. As I was no where near the place on the actual night. It was lovely to see her looking and sounding so good. After her recent and well documented issues. But she is back with a new album. In a good place in her personal life now. And I suspect ready to come back and win more awards.
Children in Need itself was another huge success this year. Since it started it has now raised over one billion pounds for charity. Which is an amazing achievement. As ever there were some excellent and unusual collaborations. The team behind it have done another top job once again. Yet they still do not appear to have raised enough to get Pudsey's eye fixed.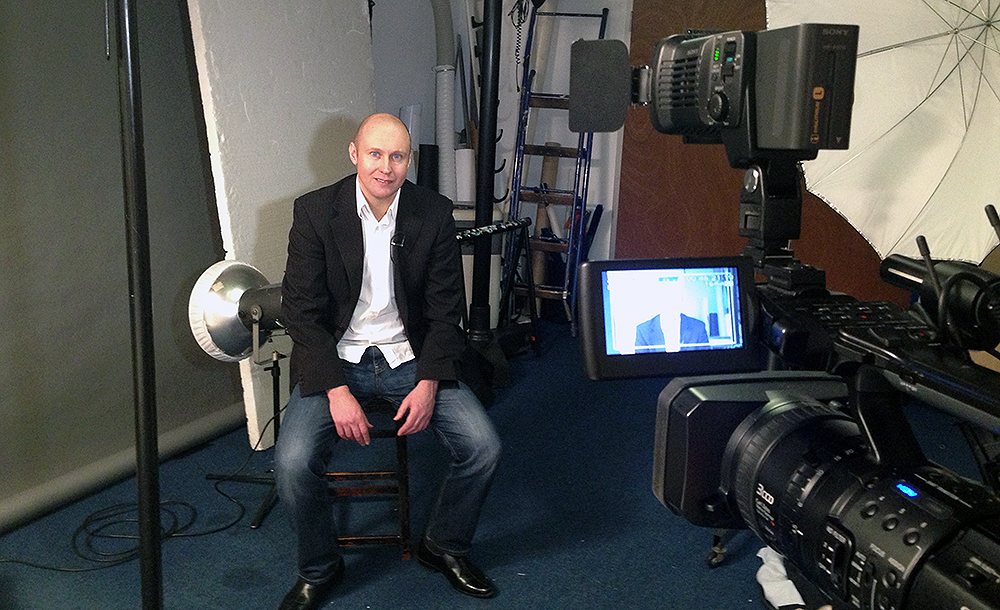 I managed to get myself along to a small and exclusive gig recently. Russell Brand this week has been performing a three show run of a new theatre show at The Old Vic in Bristol called "Russell Brand My Life by William Shakespeare". The Friday before that very first show. The comedian decided to do a full rehearsal of the "play" at a secret venue in High Wycombe.
The day before this was due to happen I got hold of a ticket for it. There were about forty of us in this relatively small room. When the unmistakable figure of the actor and presenter walked in. It was a pretty informal affair. He had a chat to us all. Before explaining what he was doing. And a little bit about the show we were going to see.
He is naturally very funny, extremely cheeky and to be honest very self deprecating. The show is simply him telling his life story. Then linking each major part to a speech from a Shakespeare play. It is all very honest and upfront about the problems he has faced. And how he has dealt with them. The explanations he gives are of course very funny. Then he pauses to perform each one of these classic pieces of English literature, perfectly, with such poise and meaning.
It is worth seeing just for the way he performs these segments. He totally immerses himself in them and that really shows. He is such a good orator. And When he speaks he is mesmerising and some what hypnotic. You just cannot take your eyes off him. He does have a real presence about him. The whole show just works perfectly. And for me because he is such a great wordsmith the Shakespeare parts do fit in so naturally.
It went down a storm with forty odd people on a Friday afternoon in High Wycombe, so I suspect when he performed this in that theatre in Bristol. He probably took the roof off the place. At the end I did manage to grab a quick chat and a picture with him. He was great, such a nice friendly and welcoming person. I suspect this show may be back for more performances at some point in the not to distant future.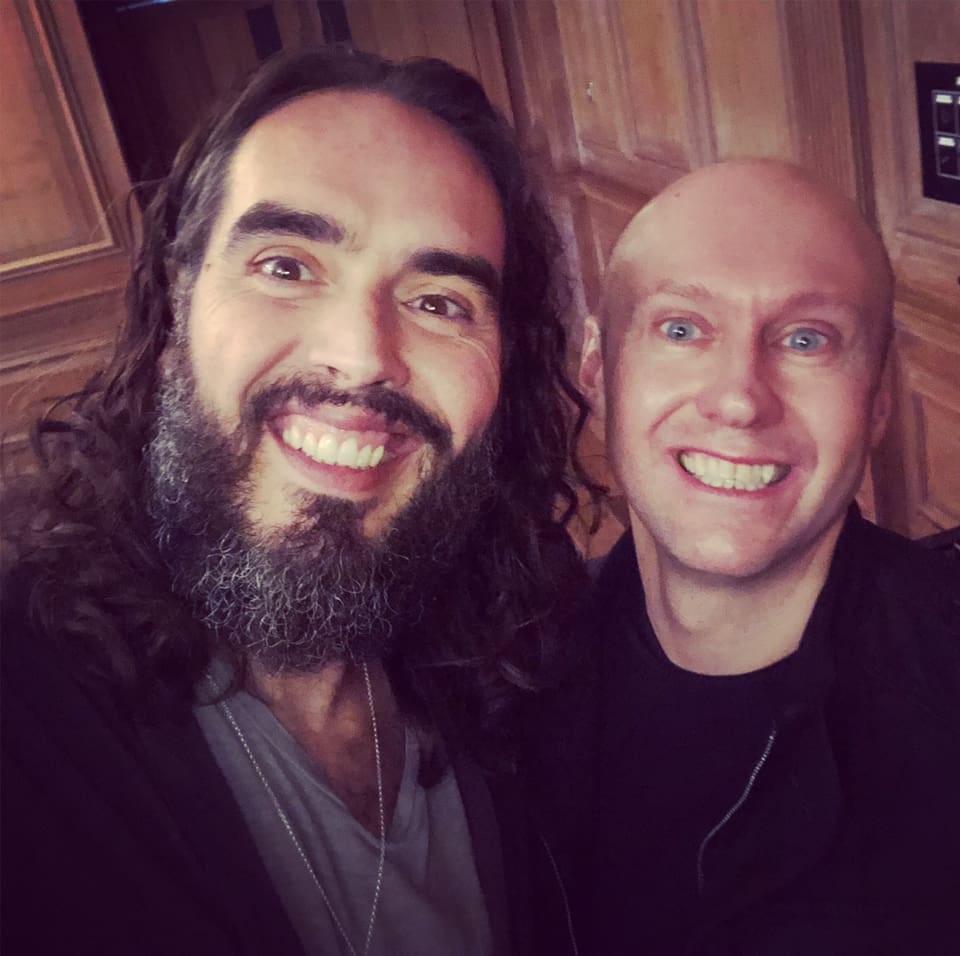 I was at Wembley for the last two England games. Therefore I got to say farewell and thank you to our record goal scorer Wayne Rooney during the game against USA. I was also at the game when he passed Bobby Charlton's goals tally.
I was sitting behind the goal in to which he scored the penalty. To claim the title. He came on as sub against America and did not look out of place at all. That said it was good on the night to see a few new young England players making their debuts. We scored three good goals. It was a decent win.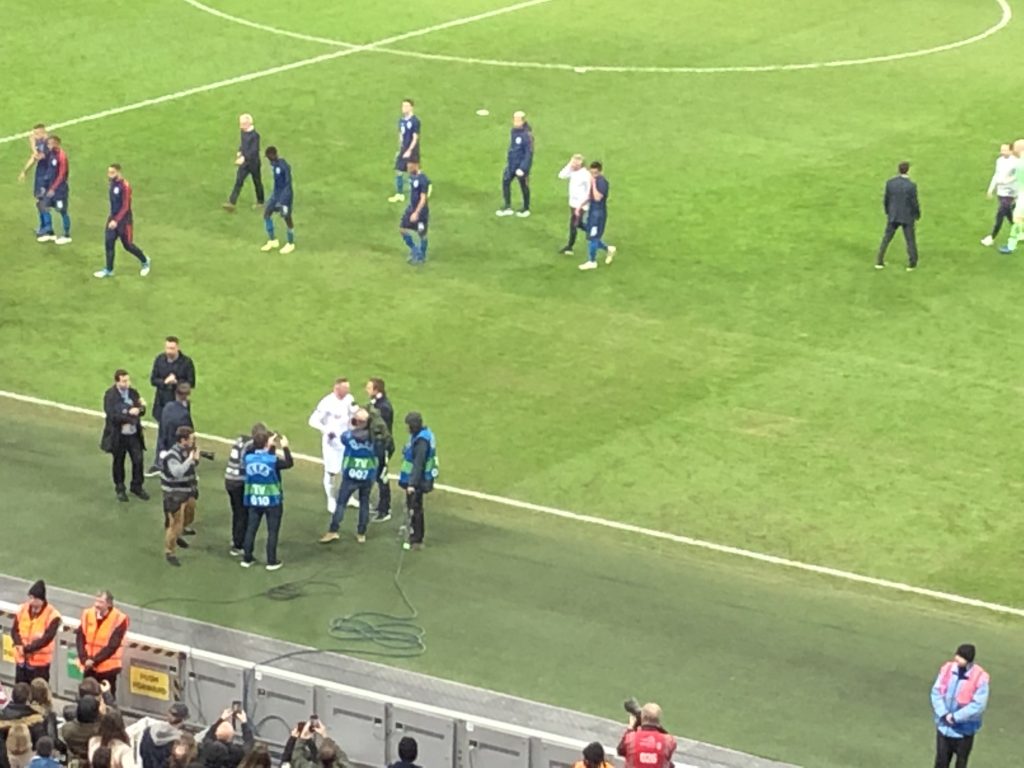 This was actually my first time sampling an International game in the Club Wembley area. I really liked it. Before and after the game there are a couple of nice bars. Where you can get some drinks and food. While also enjoying some live music. Plus you do get a padded seat to sit on while watching the match. The bars are open for an hour after the final whistle. Which means you can relax in comfort as the crowds and queues to get home disappear.
I was back at the National Stadium again in Club Wembley, just a few days later. To watch England progress to the semi-finals of the UEFA  Nations League. After an exciting two-one victory over Croatia with a certain Harry Kane getting the winner with five minutes to go. It was a good afternoon. The atmosphere at the end of the match with Three Lions blasting out was brilliant.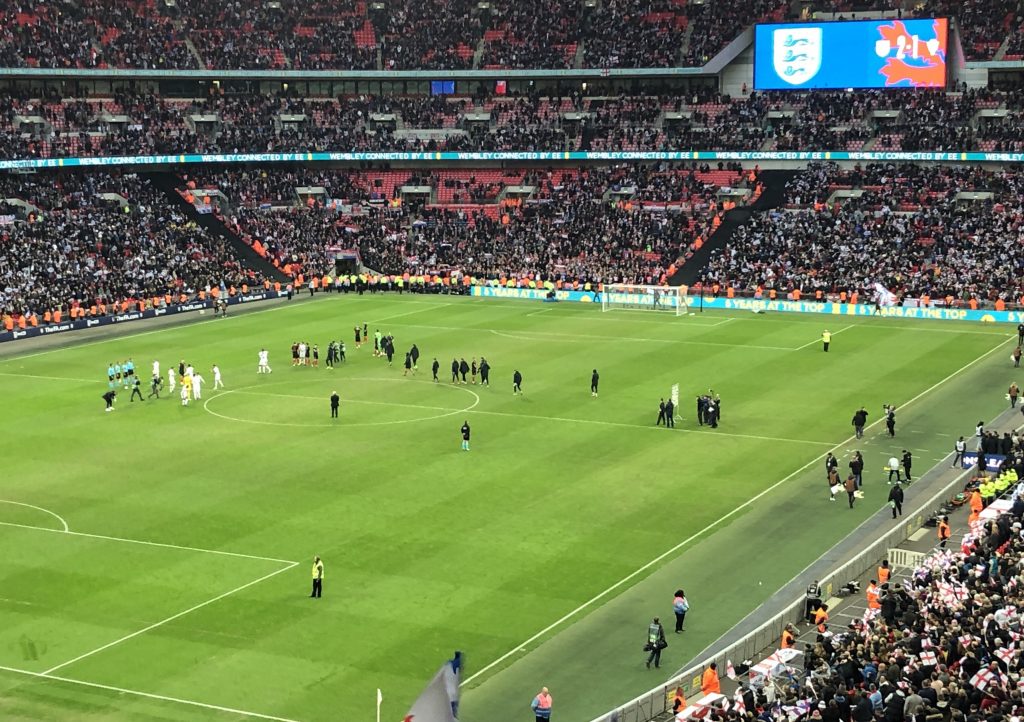 I had a nice day out and catch up with my good friend Andy Holmes in London last weekend. In almost a very elaborate remake of the West Wing. We went on a sight seeing walk. While having a good old chat about everything and anything. We walked from Westminster to Marylebone via Buckingham Palace, Downing Street, The Globe theatre, Fleet Street and Leicester Square.
On our travels we managed to clock up a rather impressive fourteen kilometres. Powered only by a Subway and a cuppa. Until just before catching the train home. We had a nice meal in Zizzi's, just off Baker Street. It was a relaxing afternoon. I like strolling around the capital because there is so much to look at. You do not realise how far it is that you are actually travelling.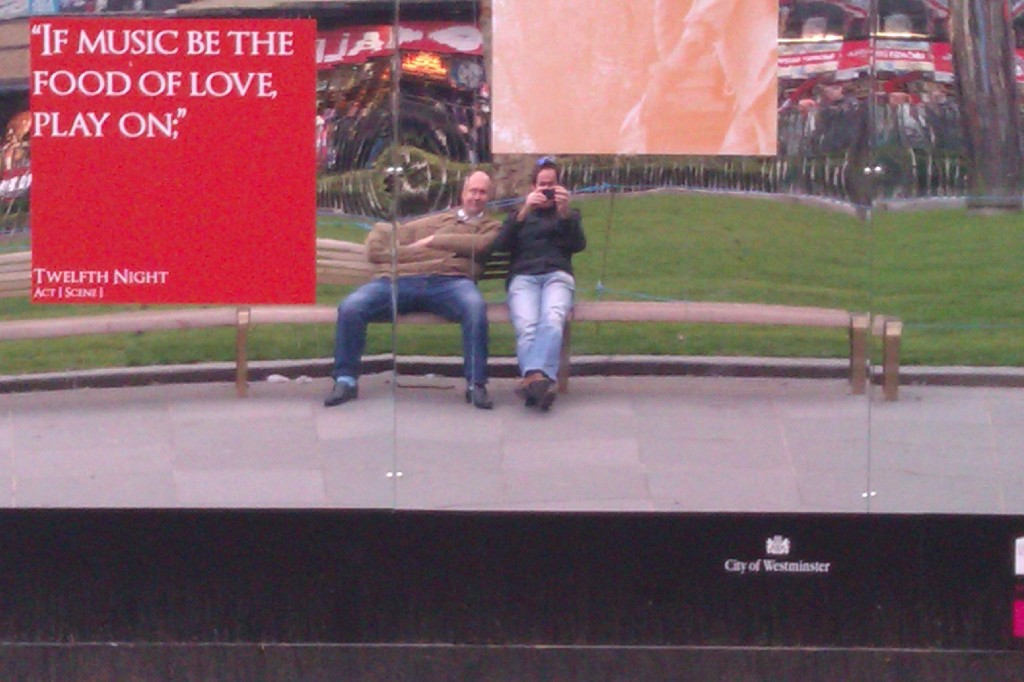 Have fun and we will catch up again in a couple of weeks. Cheers Neil