I still have not taken advantage yet of any of the relaxations of the rules. Due to the unique way that it grows I have been cutting my own hair for over a year now. I have no fashion sense so I have not rushed out to the shops to buy any clothes that do not suit me. Plus I still have a pretty impressive supply of wine at home. Add to that the fact that I have not quite got the desire to sit outside fully wrapped up while having a pint of cider. However if you have quite reasonably been out and about more sampling things I hope you have enjoyed it and felt safe.
It is nice to see a lot of my friends now getting their first jabs as well as my parents and older relatives receiving their second injections. I should get my next one in another four weeks, which I am obviously looking forward to. The more protected I am the better as far as I am concerned. As a long time sufferer of Asthma and also someone who needed several pints of blood after a nasty haemorrhage when I was nine I have been happy to rely on medical science to keep me alive. I can confirm that my opinion on its worth has not changed.
I will slowly ease myself back out into the world, seeing friends and going to pubs when I feel the time is right. Everybody can decide to do things again when they want to and at their own speed. As long as we continue to look after ourselves and each other the new roaring twenties are just around the corner. That is going to be some decade of partying. I am branching out a little bit, my girlfriend and I are off to stay in a Shepherd's Hut in the middle of nowhere next weekend for a slight change of scenery, which we are both looking forward to.
It was the Grand National a fortnight ago today. I am usually up in Liverpool for the event and I hope to be back there for it next year. It was a bit weird watching on the television with no fans at Aintree. It always amuses me when they travel over the Melling Road as I have driven up and down that road lots of times, although not on a race day of course. The big race itself did not disappoint. It had as much drama and excitement as always. It is arguably the most challenging course for jumps horses and one of the biggest tests of stamina that the animals involved will probably ever face.
It was won this year by a horse called Minella Times, which is trained in Ireland by Henry De Bromhead. It was ridden to victory by the ace Rachel Blackmore, who in doing so became the first ever female jockey to win the race. She has already established herself as one of the top riders in Ireland and the United Kingdom. Both of them had already had a brilliant Cheltenham Festival, which is the other really big meeting in the jumps racing calendar. I happily had backed her to win so that earned me a few pounds. I also had the fifth placed horse on an each way bet, so it was a decent afternoon for me.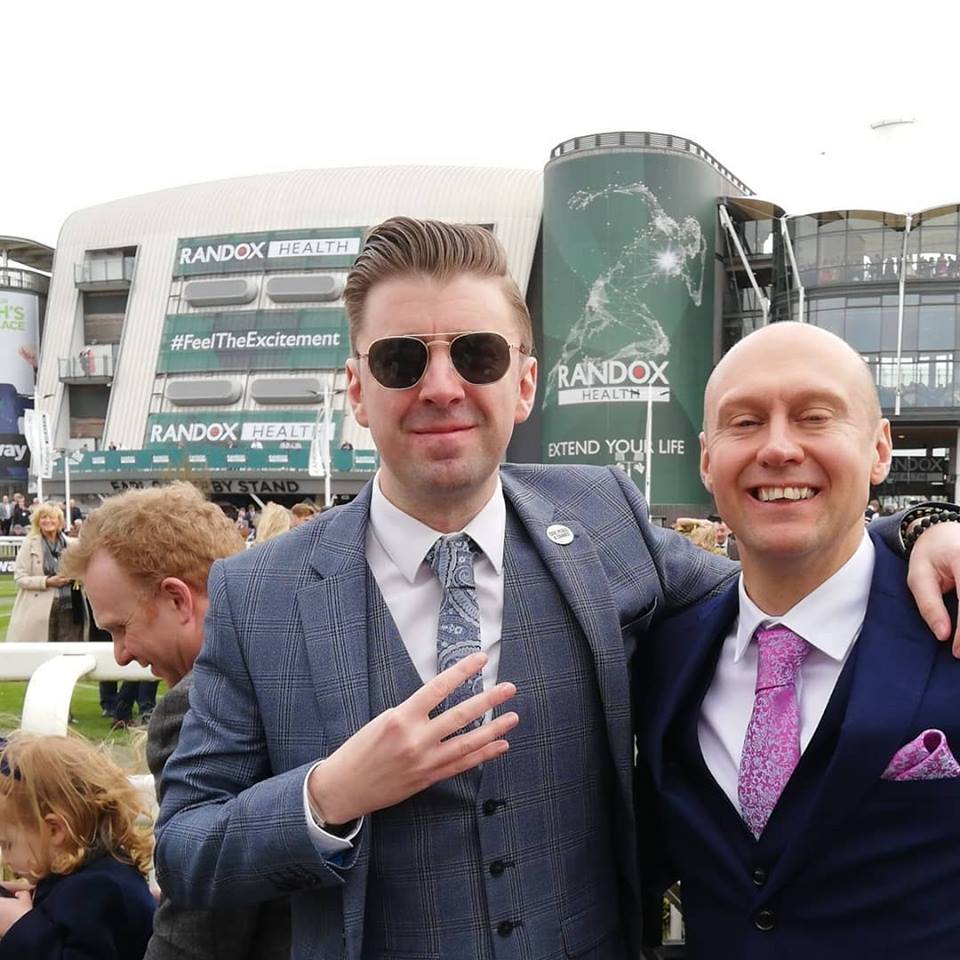 The evening then got even better. One of my horses that I have a few small shares in Stage Star was running in the final race of the day at Aintree. Therefore after I had celebrated my Grand National win I settled down to watch this race. Originally Harry Cobden was due to ride him but he got injured after falling in an earlier race and had to go to hospital. Then Bryony Frost was lined up to do it but sadly she also had a fall in the National and ended up in hospital to. In the end Harry Skelton ended up taking the ride. It was a big step up for Stage Star but he had run well in his last race at Ascot just being beaten by his stable mate Knappers Hill.
He started well and was travelling nicely in the middle of the field. It was a big race with twenty runners. With about three furlongs to go his jockey gave him a shake up and he went to the front. At this point I was screaming and shouting getting very excited. As it looked for a few moments like he could win it but he was overtaken once again by Knappers Hill in the final furlong and then passed by a second horse as he ran on to finish third. It was a great run from a horse that we hope has a lot of potential.
He went off at a price of 22/1 and as I had an each way bet on him he did win me a little bit of cash. It was a National Hunt Flat race but the plan is to run him over hurdles in the autumn, which we think will suit him better. That will be after he has had a well deserved break this summer. I am looking forward to a time when I can once again see my horses run in person at the track. The adrenalin rush you get watching them challenge for the lead in a race is brilliant. Not to mention the feeling when they win!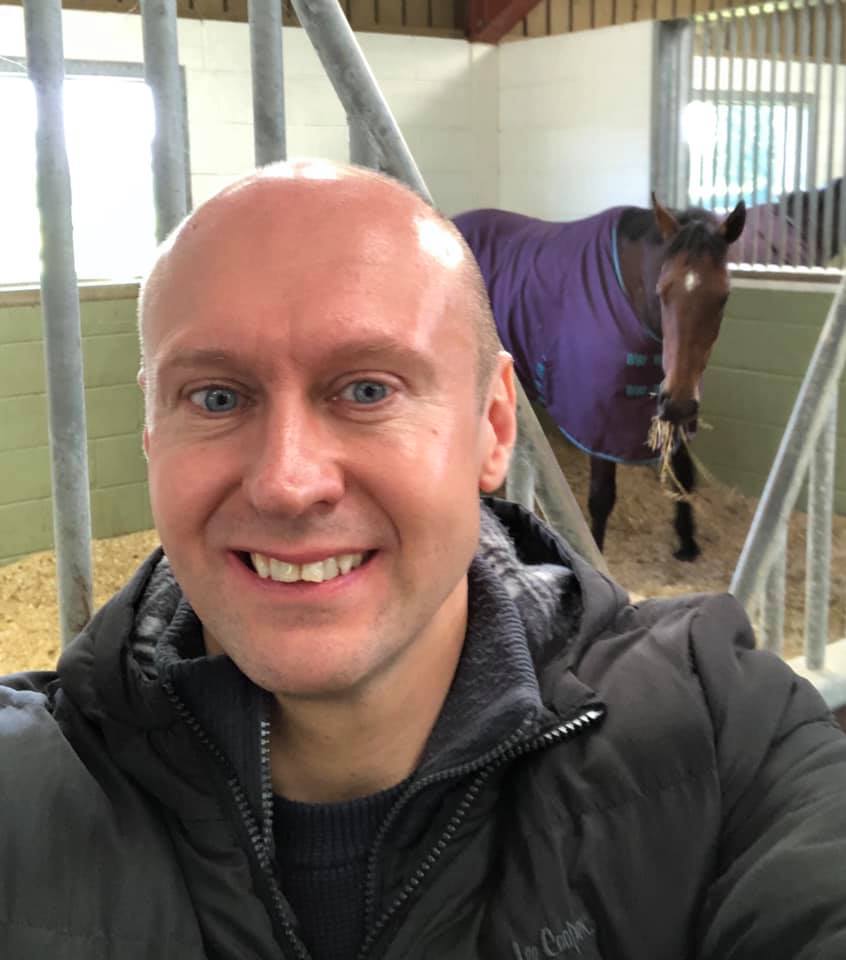 It is pretty easy to manage my Gluten Free diet at home. It simply means that I have to think about my meal choices a little bit more in advance. Or if I want something particular I have to hunt down the Gluten Free version. I have just found a food company who produce and do home delivery of their own products. Mainly I have used this to expand my snack options like biscuits and bars. Although I have found a new cereal to try, it is the closest to my old favourite one that I have found.
Thanks to my girlfriend I had my first experience of Gluten Free pasta last Saturday in a Lasagne she made. It tasted amazing and I would challenge anyone in a taste test to be able to spot the Gluten was missing, you honestly could not tell. The week before it was a Gluten Free Pizza to try, which again was lovely. She is basically working through the things that when I was first diagnosed with Coeliac Disease I thought I would no longer be able to eat.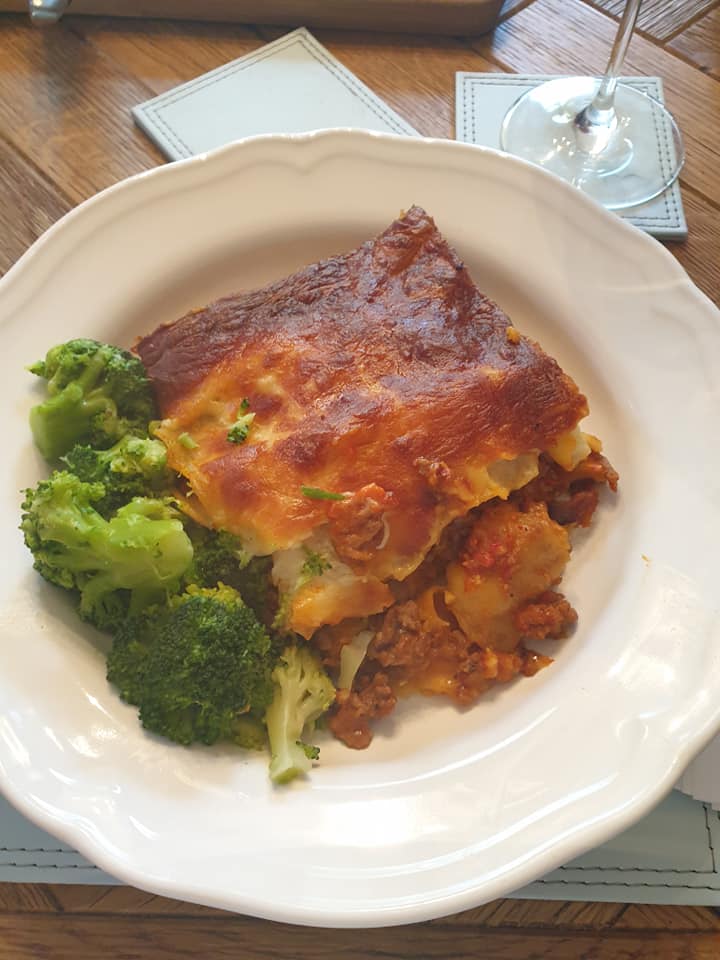 After we had finished our food we had another online comedy night to watch. It was hosted by Laura Lex, who I once saw do the warm up for Ben Elton's Upstart Crow. And perform as one of the headline comics at the Tringe Festival Roving Comedy Night. She was great and did a top job setting the tone for the show. The first act on was Tez Ilyas who was excellent, really enjoyed his set. Then it was Troy Hawke, who is a character act, which I honestly think some of the audience did not realise. To be fair it did take me a bit of time to get on board with it, but he did make me laugh.
The headline act was somebody who I really like. I have seen him live twice at Glastonbury and then doing some new material at the Old Rope Comedy Night in London. It was the hilarious Ed Byrne. He has such an entertaining way of telling his stories, while doing very unique and individual to him jokes. He knows the craft of comedy inside out and is so comfortable on stage. He even added an extra couple of jokes to his performance as he was not happy about the laugh that his last planned joke received. He told the audience exactly what he was doing and blamed us for it, which I thought was great. Top fella!
I recently watched Shaun of The Dead for the first time. I appreciate as ever with regards to films I am a bit behind the times with this one as it was released in 2004. It has a great cast and is good fun. It was a bit weird watching a Zombie Apocalypse after the year we have all had. Many aspects of it in a way strangely seemed quite familiar. There are some great quotable lines in it. Plus a lot of good cameo appearances. I will hold my hand up as someone who does not like horror or any blood. As a result there were a few bits that I found too gory and had to look away from the screen for. I am so bad I cannot even watch Casualty. I hate anything injured body or flesh related.
The film starred Simon Pegg and Nick Frost. It was directed by Edgar Wright. Three years after this one the three of them teamed up again for a movie called Hot Fuzz. A lot of it was shot on location in Wells in Somerset. I was working for Ivel fm in Yeovil at the time. After the big London premiere they then decided to have a smaller one in the cinema in Wells. One of the journalists who worked at the station with me got wind of this and managed to get hold of the person who was organising it. He tried to get us tickets to see the film but the cinema there is pretty small, so all they could offer us were two tickets for the after show party in a bar next door.
We went along of course, even though it was a midweek event. I think he drove us there so I had a few beers. The place was packed Nick Frost and Edgar Wright were both there but Simon Pegg was unable to make it. They both gave a short speech. Then the DJ took over. As it happened he was somebody I knew anyway, so I got all the gossip about the film from him. It was a strange night to be honest so we did not stay too late. I have still not seen the whole film. I did once almost get invited to the London Premiere of a Guy Ritchie film but that is a story for another time.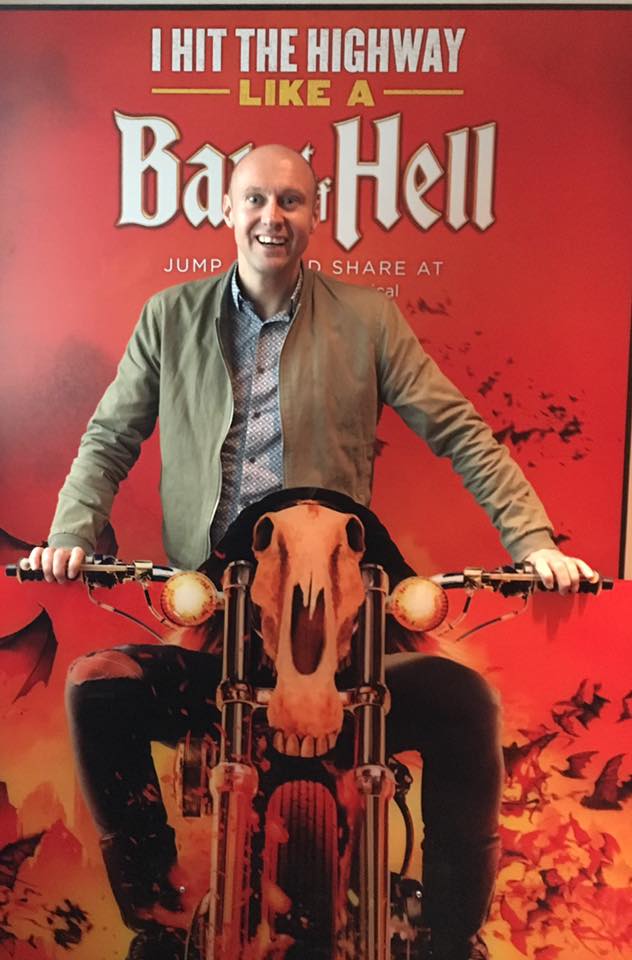 Tim Lovejoy formerly of Soccer Am and currently of Sunday Brunch on Channel 4 is doing quite a few podcasts at the moment. One of these is a football one called A-Zidane of Football with a Derby fan mate of his called Blake. I make a brief appearance on the S episode edition talking to them about my team Tottenham. This was prior to the two big pieces of news to come out of the club in the last week. It was fun to do and good to talk to the both of them. If you missed it and fancy having a listen here is a link to the one that I was on. https://podcasts.apple.com/gb/podcast/ep-235-a-zidane-of-football-letter-s/id1196671475?i=1000517361706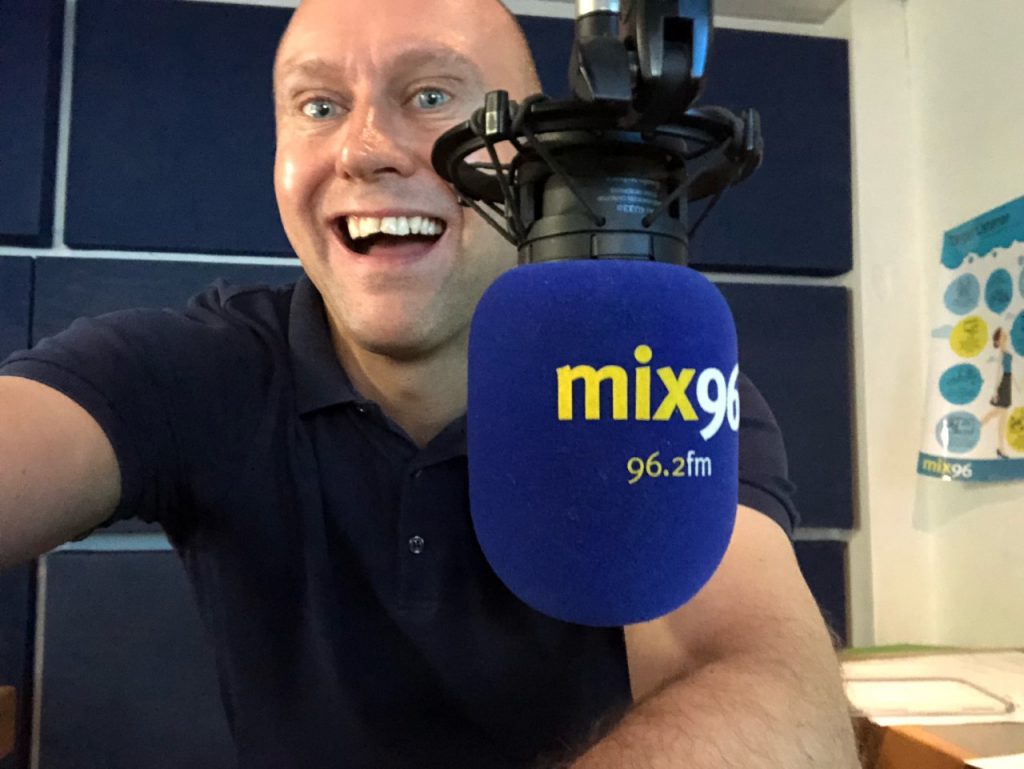 Well where do I start with the last two weeks in the life and times of my team Tottenham Hotspur? As I feared we were well beaten by a not even firing on all cylinders themselves Manchester United team. Then we drew away to a similarly lacklustre Everton Side. The game was so bad that both sides deserved to lose. At the end of the match to add injury to insult Harry Kane limped off with what looked like an ankle injury. I did apply to be one of the two thousand fans at Wembley to watch us play Manchester City in the League Cup Final tomorrow but I was not successful in the ballot.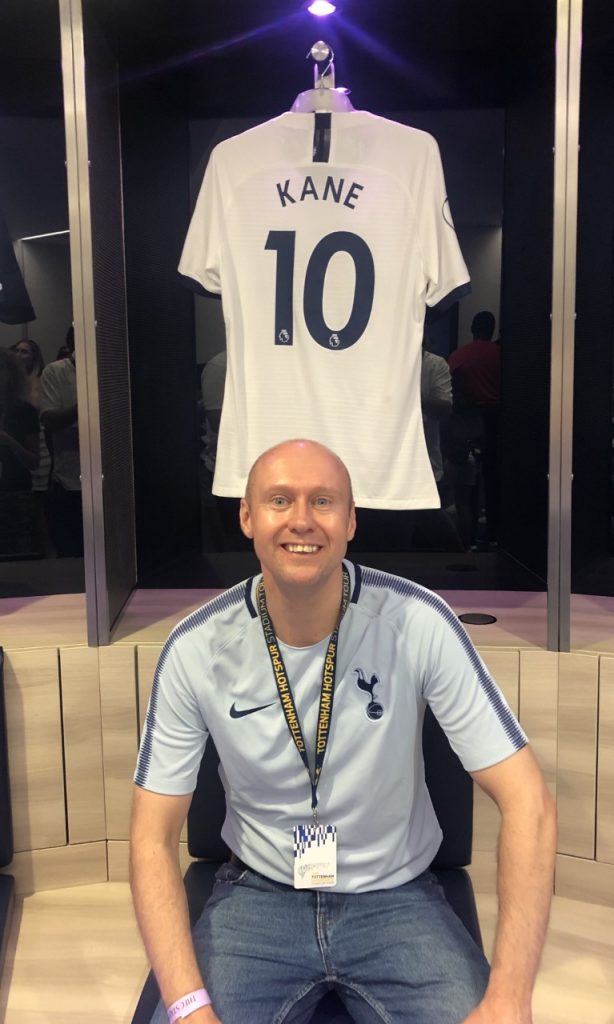 Although with hindsight, what has happened during the last seven days makes that pale into insignificance. First there was that "big" announcement about the so called big six clubs in England wanting to be part of a new European Super League in their eyes replacing their involvement in the Champions League and Europa League. I am ashamed to say Spurs were one of these clubs. This proposed league was fixed with always with the same teams and no promotion or relegation. Therefore completely pointless, it was totally driven by greed and they massively misread why fans support their clubs. It is now not happening thankfully after all the English clubs pulled out after pressure from their fans.
I have not renewed my season ticket yet. This latest money driven elitist stupid failed plan means that I will have some serious thinking to do to decide if I will renew it or not? I was already on the edge with VAR ruining things but this could well be the last straw. I love going to the match and cheering on the team, I want to see them win things. Not play in a pointless midweek European non-competition. That will not be the case now, but even so the way it came about has left a bitter taste in the mouth. Realistically I will probably renew it as I enjoy it and it did take me over forty years to be able to get one.
The day after that story broke Tottenham then decide to sack the manager Jose Mourinho. I was not a fan of his before he joined us and I would say to anyone who would listen before he came that I did not like or enjoy his style of football. And that I did not want him as our boss. I was a huge fan of Mauricio Pochettino and was upset when he was fired. I had grown to accept Mourinho as a man but the way he had the team playing and that fact we were not winning were hard to accept.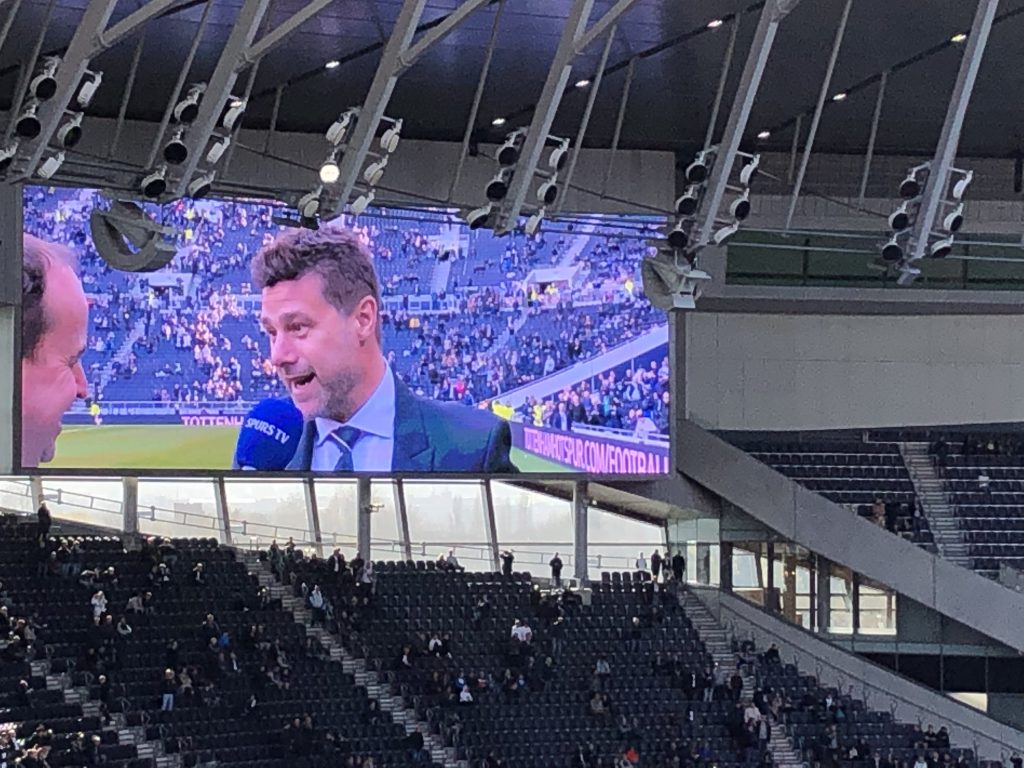 The timing of the dismissal was crazy. It should either have been done a month ago when we were still in touch with the top four or at the end of the season. Doing it the week before a Cup Final in a competition he has a good record in seems mad. It would have been a huge ask against City but he has pulled off some big shocks over the years, so to relieve him of his duties now is very hard to justify. There does not appear to be any one lined up so Ryan Mason and Chris Powell are stepping up from the Under 23's to take control until the end of the season.
They are both great guys and I am sure they will do a good job but it is not the ideal preparation for a club looking to win their first silver ware since 2008. I will be watching the action from Wembley on my television tomorrow and cheering the team on as always. No one is really expecting us to win but stranger things have happened. Jose did not seem to have a clue what his best side was seventeen months into the job. I hope the two new coaches can make firm decisions a lot quicker and find I hope a more attacking formula. To Dare is to Do! Come on your Spurs!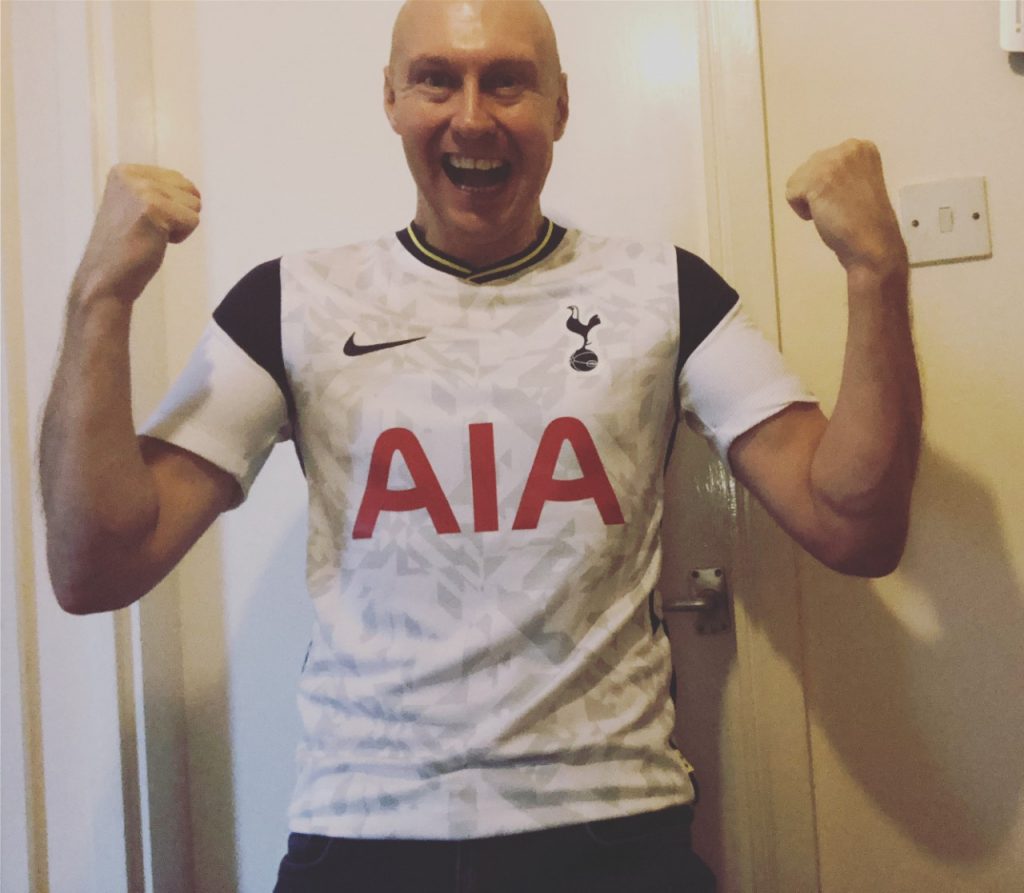 Amazingly my weekly lockdowns' Pop Quiz is one year old this Tuesday. I started doing it around a month into the first national lockdown purely as something for people on a Tuesday night to do. Everything was shut and you were not allowed to socialise or visit anybody. It gave me something to work towards and prepare each week. I had a lot of fun putting it together, designing the rounds and writing all the questions. Lots of people were joining in and enjoying the music based fun, which was great.
The first series lasted until the end of lockdown one. I stopped doing it when we were allowed back out. I honestly thought that was it and I had put it to bed. Then in November the second national lockdown happened, so I brought it back on the same night and in the same time slot as before. It was great to see all the old participants return for the latest version. This one only lasted about five weeks but did also lead to me doing a Christmas Special during the festive period.
I thought that it might be a fitting way to end it but then in January this year lockdown three occurred. Therefore what else could I do but bring it back for a third series. During the last twelve months I think I have written well over one thousand questions. I dressed up as Elvis Presley for the end of series one as I did think that one could be the last ever quiz. In all of the other shows I have worn the same grey jacket. In every one Pinky Punky from Mallet's Mallet has sat just behind me.
For the anniversary programme I am going to do an hour long special of "Quigger's Plays Pop" starting at the earlier time of 8pm. As well as having more questions than usual I will bring back a few of the old rounds and may even test people's memories with some of the same questions I used during the heady days of the first series. It should be a good laugh. As ever as well as the quiz itself I will try and throw in some facts or stories of some of my encounters with people from the world of music. Join me this Tuesday at 8pm for the birthday pop quiz. If you missed it here is the link to last week's show. https://www.facebook.com/796795590/videos/10164939561950591/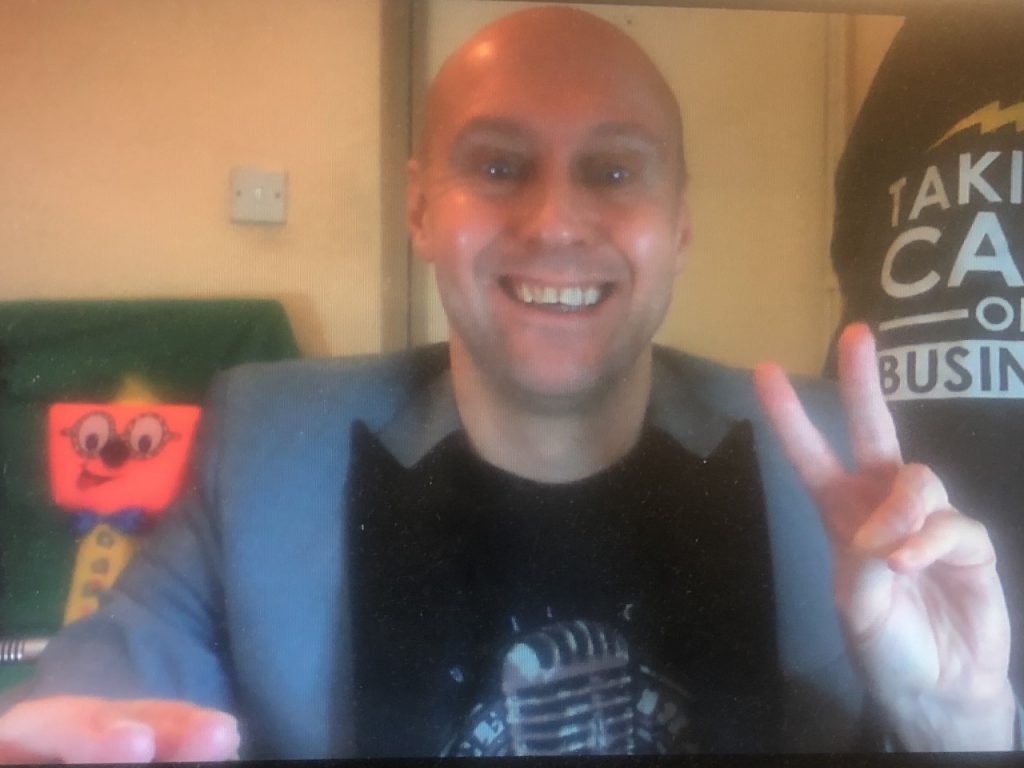 You can listen to me on Saturday afternoon's between 2pm – 4pm on Radio Ninesprings https://www.radioninesprings.co.uk/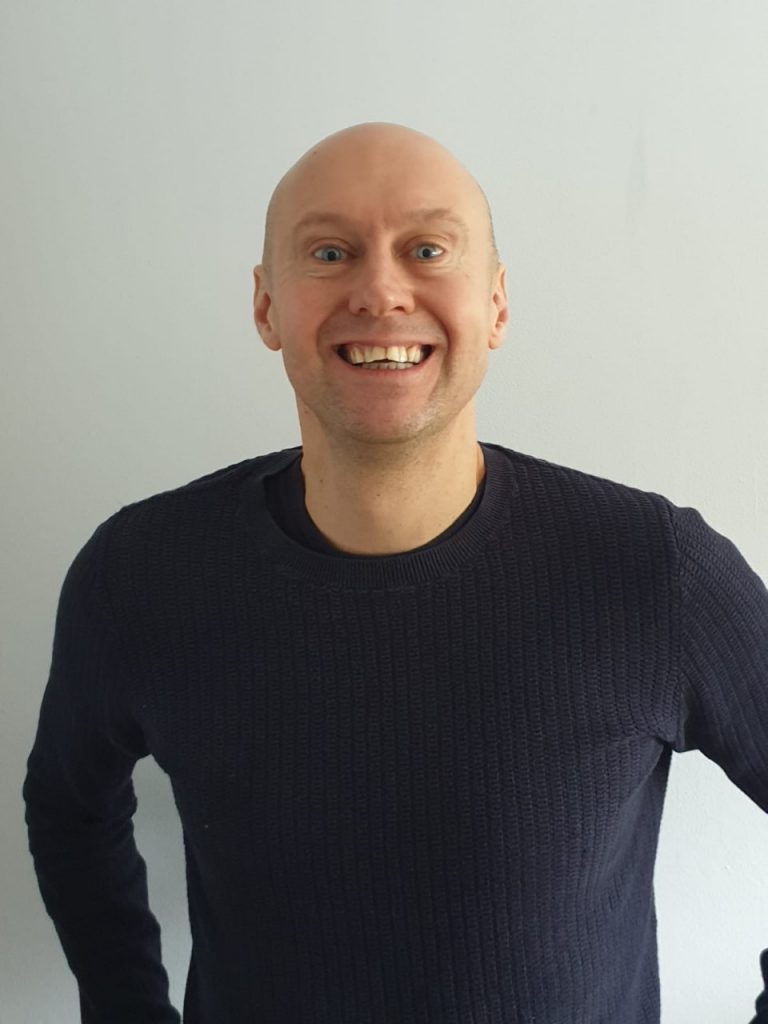 Have fun and we will catch up again soon. Stay safe! Cheers Neil.