Hi there, how are you doing? I hope you have had a good couple of weeks. Mine have been good and very entertaining. So on Wednesday 21st October it was "Back to The Future Day". The actual date Marty and the Doc headed to when they went into the future in the 1989 film Back To The Future II. If I am honest the biggest issue for me with this was that as someone who remembers 1989 and who is now living in the actual 2015.
I have not really noticed much of a difference. Except we do have a bit more technology at our disposal. And I have got a little bit older. Well at least physically so, if not mentally so. That and of course the film makers were wrong about us having flying cars and hover boards now. Which with the amount of air traffic controller strikes in Europe, is probably a good thing.
So what does all this really tell us? Well surely do not take fun family films set in the future too seriously. Or expect them to predict the future. That said it would still be pretty cool to own a DeLorean.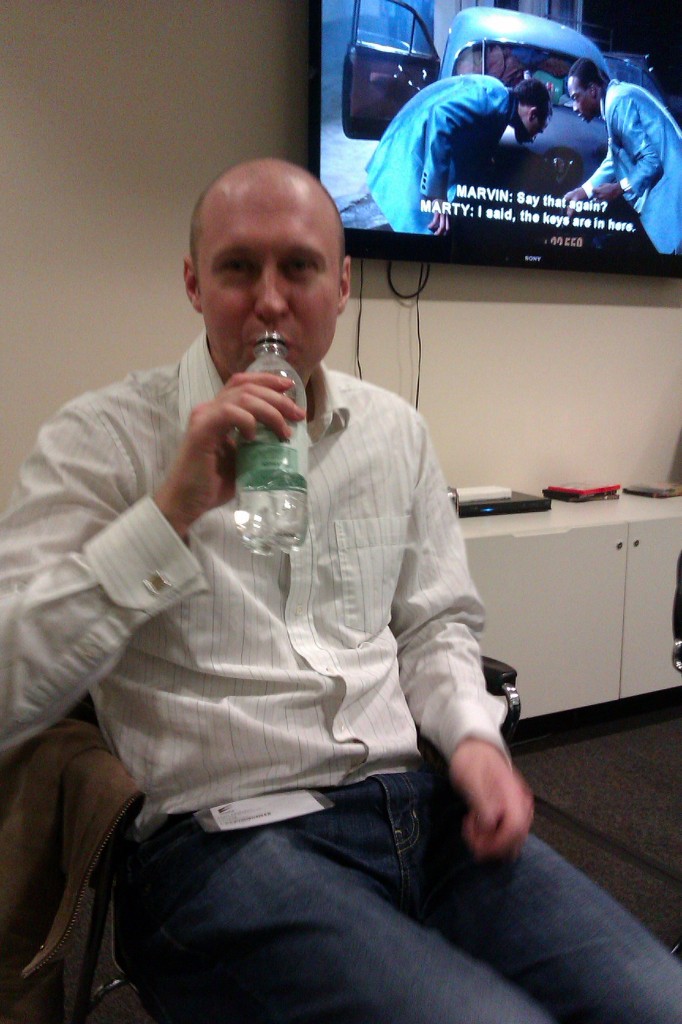 While we are talking about blasts from the past. TFI Friday has returned to Channel Four for a one off series. After the success of the one off birthday special earlier in the year. I used to love the show when it was on first time around in the ninety's. It was at the time when Brit Pop was possibly at its peak and Chris Evans was flying on the Radio 1 Breakfast Show. As well as presenting the official start to everyone's weekend. Live from the River Side Studios at 6pm every single Friday night.
It was listening to him during those Radio 1 days. That made me decide that I wanted to work in radio. It sounded like he was having the time of his life every morning and then you could see the pictures proving that he was on the television every Friday. First time around the show did seem to get crazier and weirder the longer it went on.
But then we have learnt since, thanks to his books. That it was only really echoing his personal life. And the direction that was heading in at the time as well. It did however make for must watch television. As you really did not know what was going to happen next. And a lot of the time, I am not totally convinced he did either.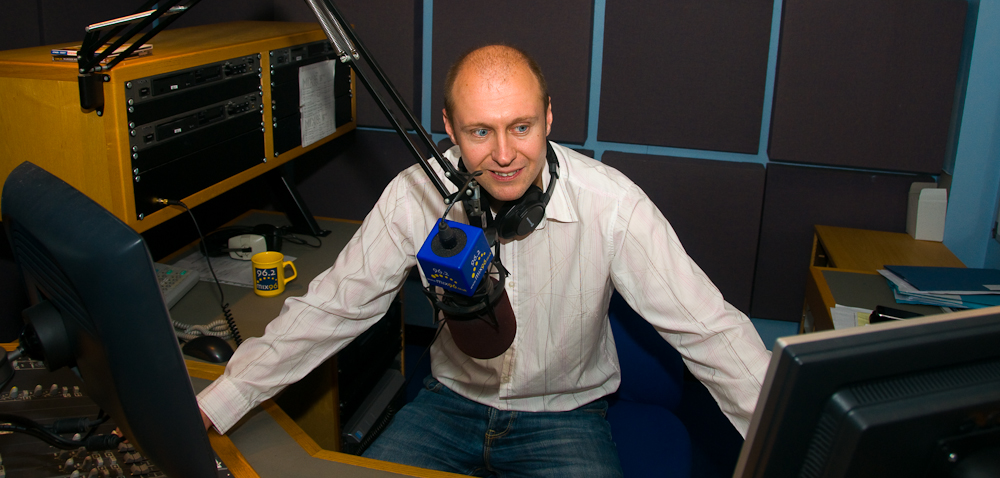 I have really enjoyed the revival series so far. The guests have been amazing, U2, Take That, Steve Coogan, Dawn French, and actor Nicholas Hoult to mention just a few. The latter having the honour of being the first person to swear on this new incarnation. Even though it is now on at 8pm instead of 6pm. It was still very inappropriate for that time of the evening. But with plenty more shows still to come, you would not bet against him being the last person to do that.
I think may be because it is such a mad atmosphere, that kind of feels like you are just out in a pub with a few mates. It sees people so relaxed they almost forget where they are. And that they are on television sometimes. It is my dream to be in that bar having a few drinks on one of the current shows. That would be amazing!
It is still brilliantly odd and unpredictable. They will get people in to be guests and then just give them thirty seconds on the show and make them do ridiculous things. Chris is a bit older. And we all know he has calmed down a little bit. So it is slightly harder to conjure up exactly the same magic as before. But he looks like he is enjoying it. And even all these years on. There is absolutely nothing like it anywhere else. It is positively unique.
And he is using it to get all his family and even some of his ex wives some air time to. Good luck to him, if you are in that position of course you would do that. I am still hoping I might just get the chance to see one of them live in the studio before this series ends.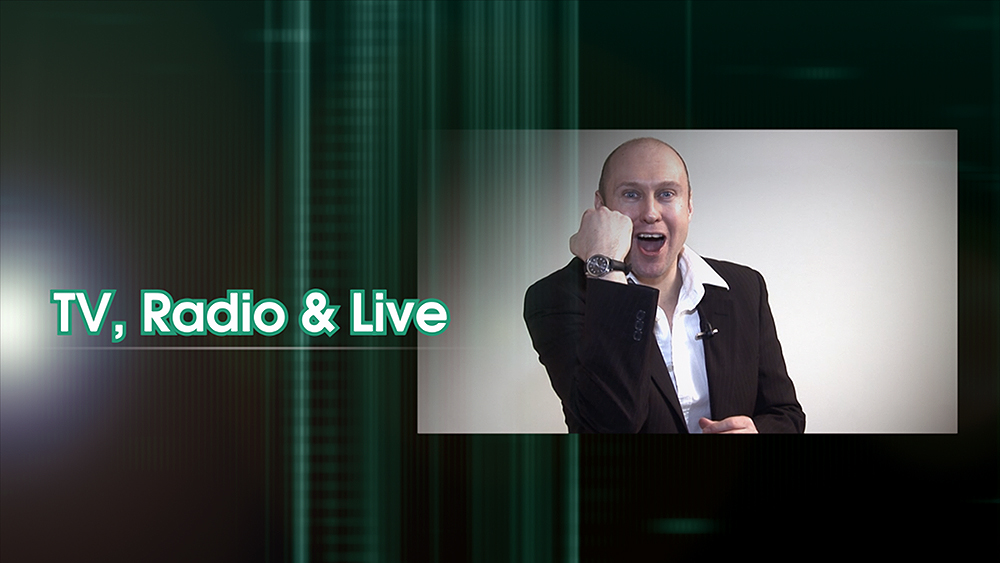 I was at the lovely Tabernacle Arts Theatre in London the other week. To celebrate another television programme enjoying an anniversary. Would you believe that the Fast Show is Twenty-One this year. To mark this occasion I was there for a recording of a special show featuring its two creators Paul Whitehouse and the excellent and very personable Charlie Higson in conversation with Danny Wallace.
They talked about the show, how it came about, what it was like making it and much more. Then played a few classic clips and sketches from it. I am not sure exactly when this will be shown on television but it is certainly worth keeping an eye out for it. I had a very enjoyable time there. And credit where it is due. I have to say the fish and chips I had there before the show were very nice. So compliments to the Chef. Who judging by the amount of other people who were dining was having a very busy night.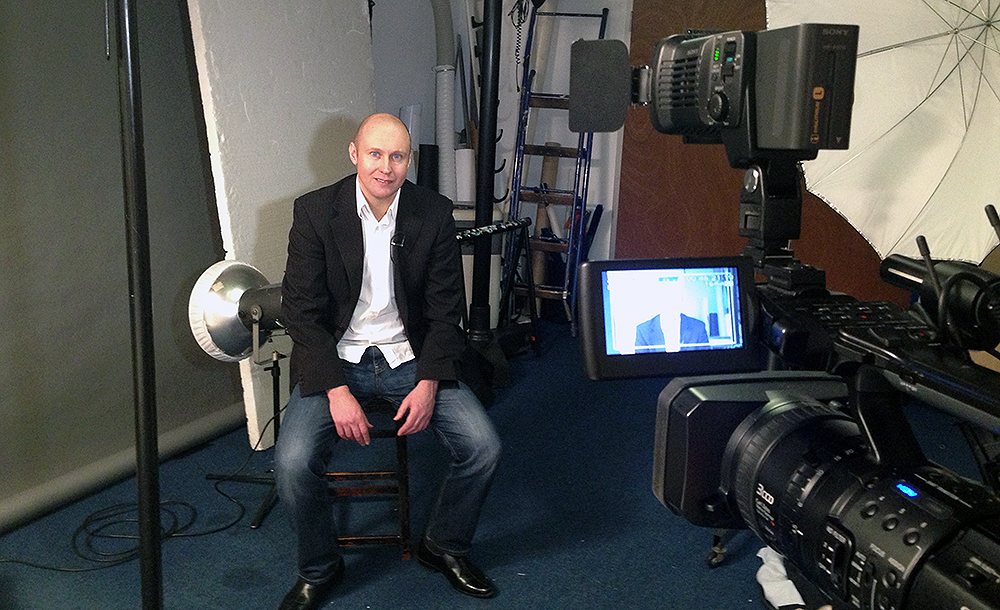 A member of the Wembley Stadium management team is leaving this week. So the other day we held a surprise social gathering and presentation for him. It was in one of the brilliant pitch view restaurants there.  We got there first and then he was lead in to the room to applause and cheers. Then a few people gave some short speeches, talking about his time working there and also including what he did before he joined the place around thirty-five years ago.
Here is what he used to do. And how cool is this? He is a hugely accomplished Bass Guitar player. Who used to be in a big rock band called Taste. They played in front of around two hundred thousand people at the Isle Of Wight Festival in 1970. On the same bill as Jimi Hendrix and The Who. I have seen the footage on DVD and it looks amazing. He went on to play with several other bands including The Spencer Davis Group for a few years in the seventies. A really top bloke. And such a talented fella. I would very much like to wish Charlie McCracken all the best for the future.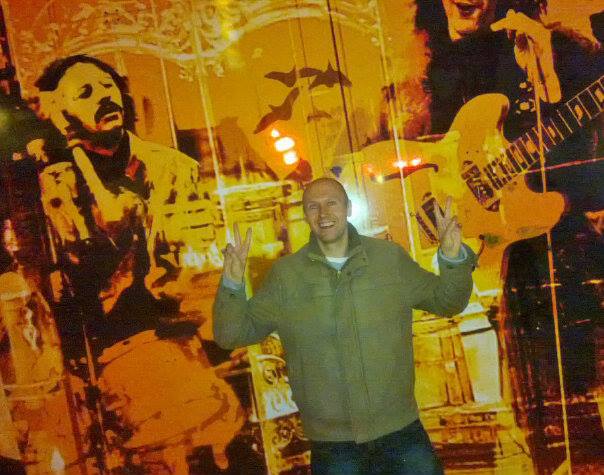 Last Sunday I was again working behind the scenes for the latest NFL game at Wembley Stadium. It was a big clash between the Jacksonville Jaguars and the Buffalo Bills. It is always such a fun event to be involved in. During the course of the day I ended up escorting the Jaguars Video teams to their positions for the game, showing coaches and owners to their boxes, plus helping the VIP guests get to and from pitch side to watch the players warm up. And finally directing the Bills to their team buses at the end of the contest. Always an interesting day. You get to help and meet such interesting and lovely people.
Congratulations to the Jacksonville Jaguars who won their first ever game in London beating the Buffalo Bills by 34 points to 31. Their owner Shahid Khan also owns Fulham Football Club. So the whole of the American Football Team squad went and saw their English football counterparts play at Craven Cottage the day before. Seeing them come from behind to win clearly also inspired the American team.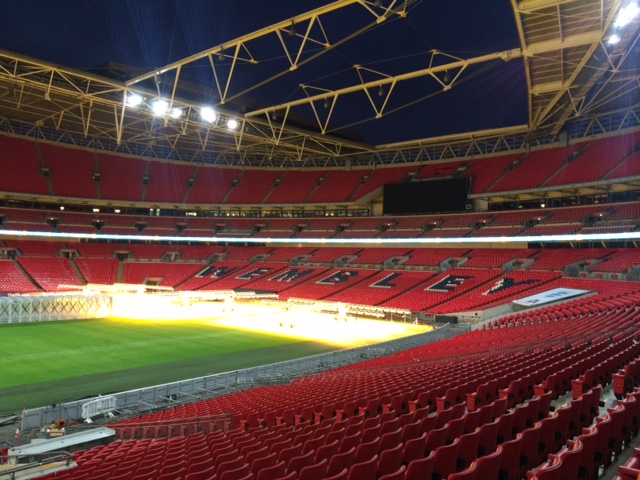 A win in London is good news as they have signed to play one game a season at Wembley for the next five years. I asked one of the coaches from the Jaguars just before kick off. If he had enjoyed his latest trip to London? His answer was "I will let you know in about four hours". With a win under their belts as they flew home on their plane that evening. I am guessing that he did.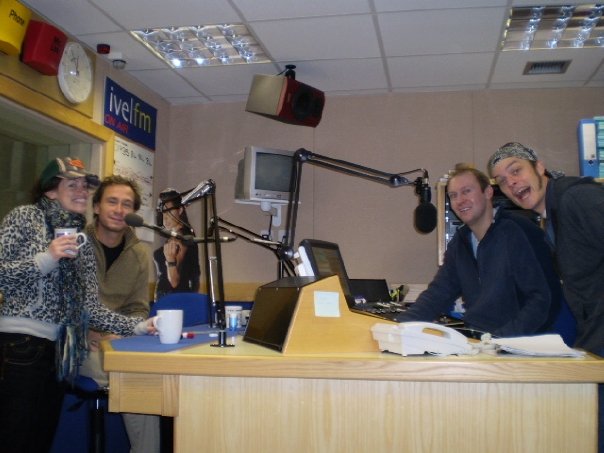 Having worked in the radio industry for more than a decade I know lots of different people from all over the country. Due to the nature of the beast you just have to up sticks some times and go where the work is. One of these people is my mate Robbie Lane. He now lives in Lincolnshire. But I met him when we were both working at Ivel fm in Yeovil. He happened to be in London the other Monday and organised a get together with me and a few of his other friends, in a nice restaurant in Covent Garden. We went to the exquisite Tuttons.
As it happened I had actually eaten there once before. A while ago now, as part of my twenty-fifth birthday celebrations. It is in a great location and if you can get a window seat. You can see all the goings on at one of the capitals most popular tourist attractions. Which if you like people watching as much as I do is fantastic. The menu was impressive and varied. The staff and the atmosphere in there were also both great. Just in case you wanted to know. I had the Lamb Cutlets, which were delicious. It was really nice to catch up with everybody. I do like eating and talking, two of my favourite pastimes. So it was another fun night looking back at the past and forward to the future at the same time.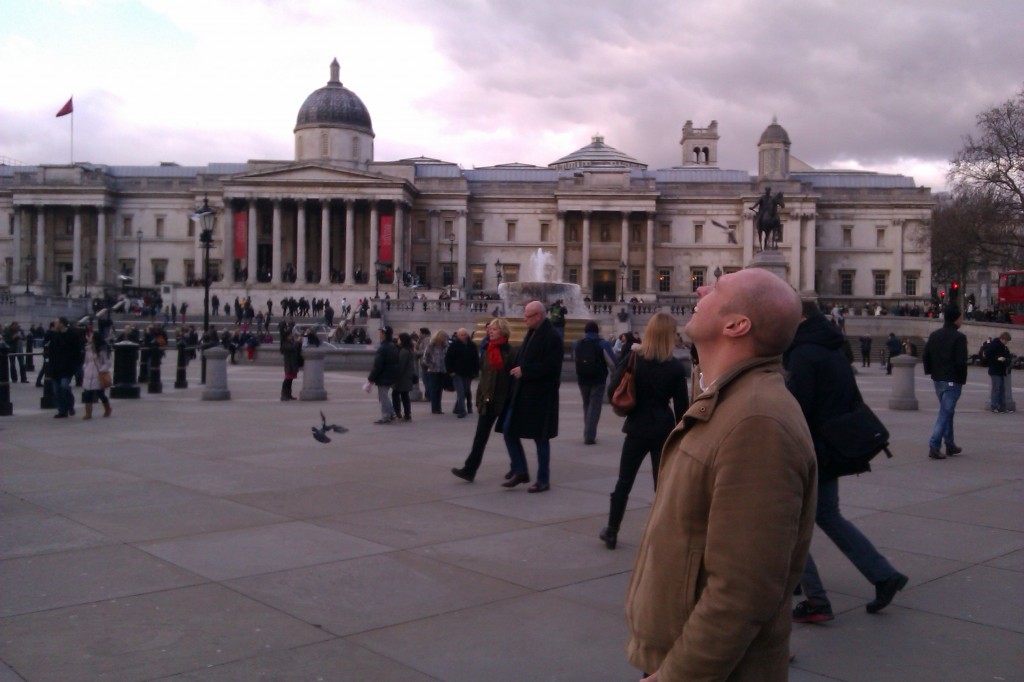 I am still enjoying Strictly Come Dancing. Even though my favourite couple of Jamelia and Tristan continue to struggle and ended up in the dance off last weekend. Thankfully they in my opinion deservedly survived leading to Ainsley Harriott and Natalie Lowe leaving the contest. Don't get me wrong I do like them both to, but I did think my girl did perform slightly better on the night.
The competition is very fierce this year and a lot of them could be in with a chance of walking away with the glitter ball. Statistically it is looking like it will be a women who wins. Mainly because all the celebrity's who have gone so far this time around have all been male. I think Jay McGuinness and Peter Andre are the only two men, who can possibly trouble the ladies for the series title. As ever good luck to all the couples ready for this weekends Halloween Special.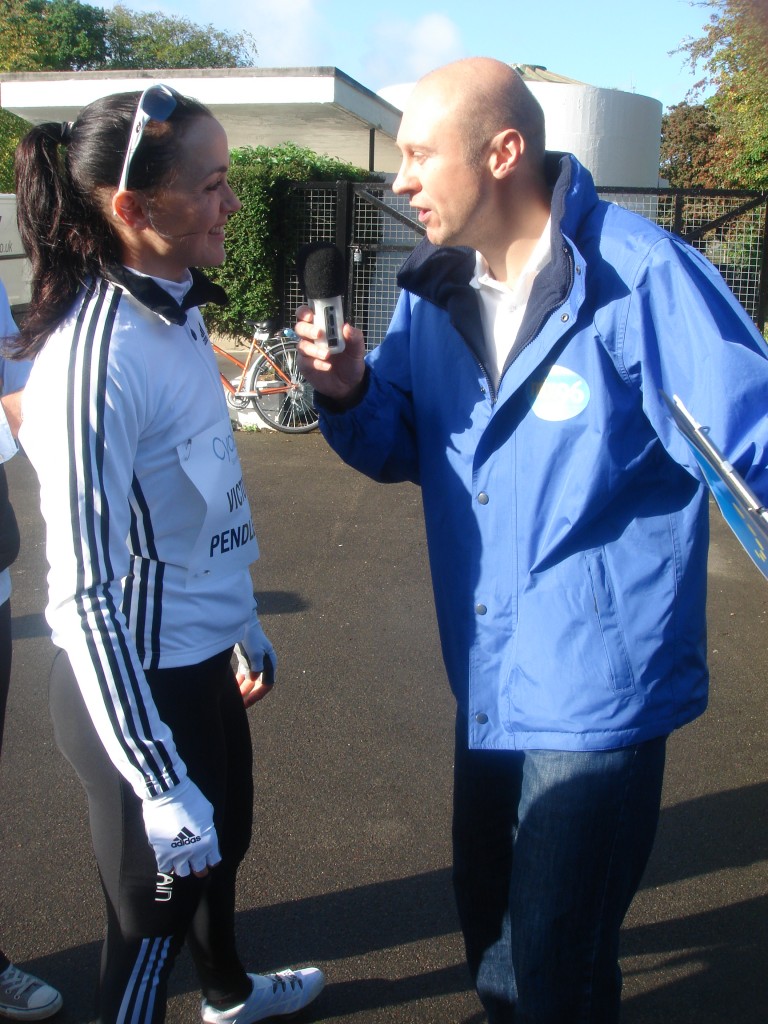 The countdown is on to my absolute favourite television show of the year. I'm A Celebrity Get Me Out Of Here. Ant & Dec are hilarious on it. They are just so good at poking fun at all the camp mates. ITV have not confirmed the exact date it will start yet. But have said that it will be around the middle of November. Already the rumours have started about who will be doing it this year. I hope they are fun and up for a laugh. As well as the challenges.
I am hoping there will at least be a couple of people that I have met in the past in there. I have met four of the previous Kings or Queens of the Jungle in the programmes, now thirteen year history. Do not expect me to do much during the three weeks it is on, watching it will play a large part in most of my evenings during that time. It is the best thing on television in my humble opinion.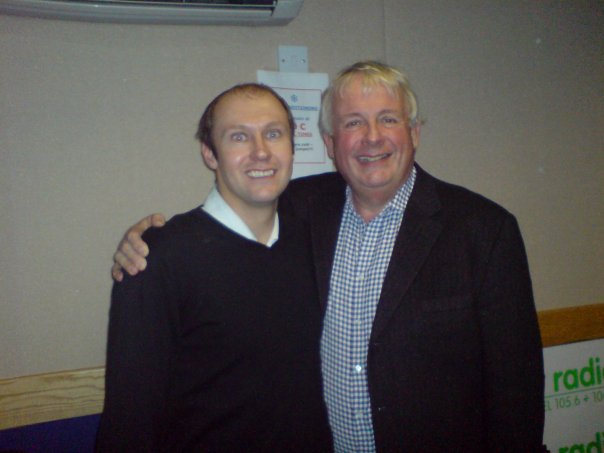 In the next week or so I am very much looking forward to seeing the excellent comedian Sean Lock perform live for the first time and seeing the latest show from Derren Brown in London. I have been to one of his stage shows before. I love what he does and think it is so clever.
I would like to have his skills. When it comes to pretending that he can mind read. That would be great fun if you could do that. If it was used in a responsible and fun manner like he does, of course. I will tell you about both of these things, when we speak next.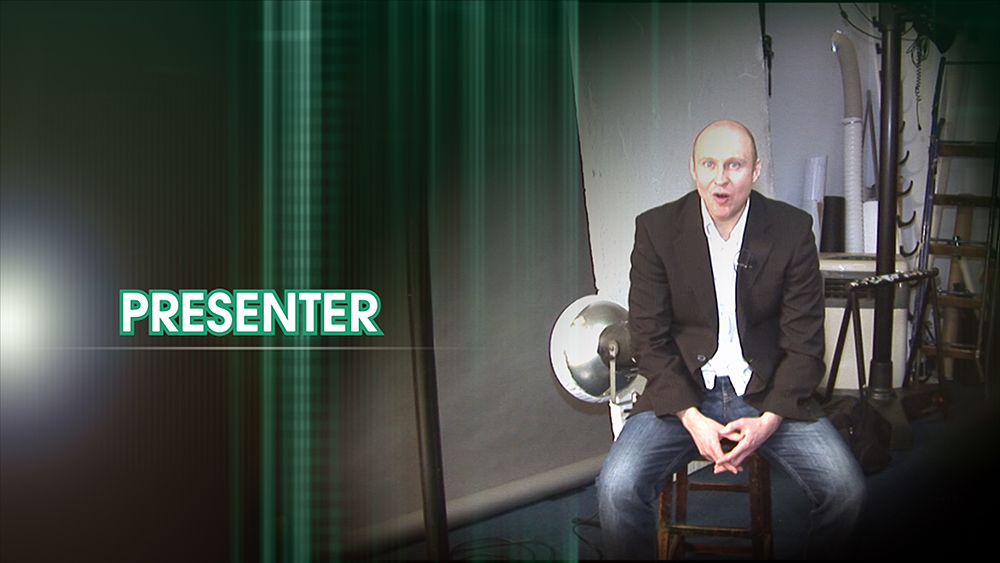 Have fun and we will catch up again in a couple of weeks. Cheers Neil.