Hi there, how are you doing? I hope you have had a really good couple of weeks. Mine have been very busy with loads of fun stuff going on. I recently went to see one of the London heats of the BBC New Comedy Award 2017 at the Up The Creek Comedy Club in Greenwich.
Former winners of this award include Marcus Brigstocke, Alan Carr, Nina Conti, Rhod Gilbert and Angela Barnes. Peter Kay was a finalist back in 1997 but was beaten to the award by Paul Foot. The night I saw was hosted by the great Kerry Godliman. Who if you think her name sounds familiar, played Hannah in Ricky Gervais's Derek. She is a brilliant stand up in her own right. And did a top job.
There were Ten acts competing to get through to the semi-finals. I thought the quality and standard was exceptionally high. They were all really good and put in some very composed and professional performances. I was very impressed with everyone.
The judges on the night, who included the comedian Holly Walsh. Had to choose a winner and two runners' up to send through to the next round. Personally I think they got it about right with their decision making. Whoever wins the overall competition gets a cash prize and a radio show commission for Radio 4. Which is pretty cool. The heat was recorded and put out on Radio 4. The Semi-finals this year will take place during the Edinburgh Festival.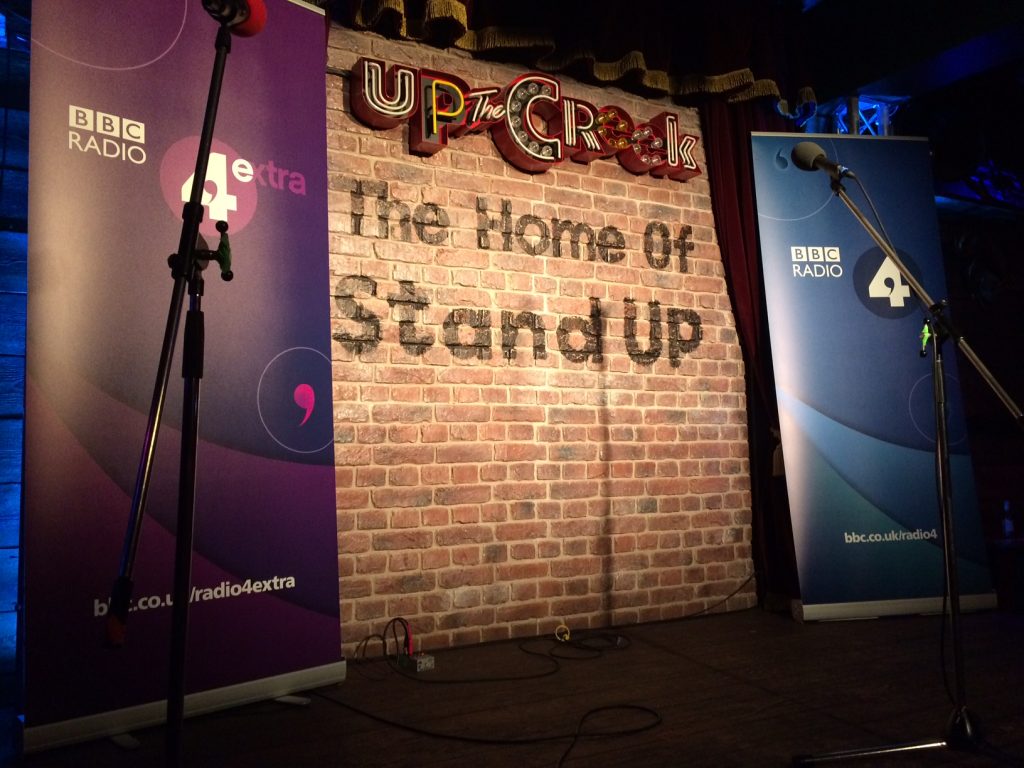 Now having previously worked for Regatta Radio. I got to know a few people involved with Henley-on-Thames and a little bit about the rowing itself. So every year I do try and get to at least one day of the Henley Royal Regatta. This time I went on day one. I met up with my mate George Thomas.
We started off by having a quick drink in one of the pubs near the bridge. Then we headed off to the river bank to catch some of the big race action. If you have never been it is a fantastic occasion. As you walk down the river there are lots of enclosures where you can get a selection of food and drinks. Many of them have live music to. So as you watch the races go past, there is plenty to keep you entertained until the next one comes along.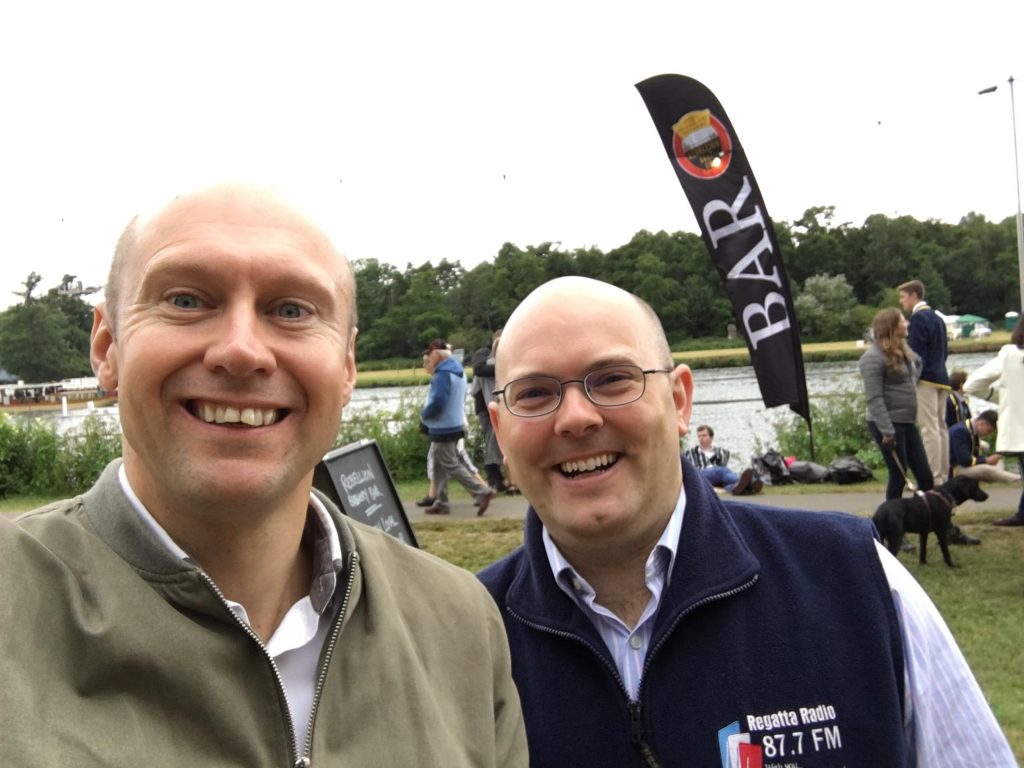 We walked all the way down to the start and watched a few races from the grandstand there. Before then heading back up the river. While we were watching the rowing we did treat ourselves to a couple of pints of one of my favourite local ales. The IPA from the Rebellion Brewery in Marlow.
I think it is fair to say that the Regatta is very much a celebration of rowing. And there are certainly plenty of people getting right in to the spirit of things. I think it is something you should do at least once in your life. I would guess once you have been once, you will probably go back again and again. I fully intend to return for an afternoon there again next year.
We then left the river and George took me for a pint in his favourite pub in Henley. Which did not disappoint. It is fascinating walking through the town when this event is on. You obviously see lots of very tall, fit and strong athletes. As well as lots of very smartly dressed people.
Many of them in very bright jackets. Which show you the rowing club they belong to. And if they have previously rowed in the Regatta. Many people who rowed in school still come back to see the next generation of rowers compete and to enjoy the unique atmosphere for many decades after they originally raced.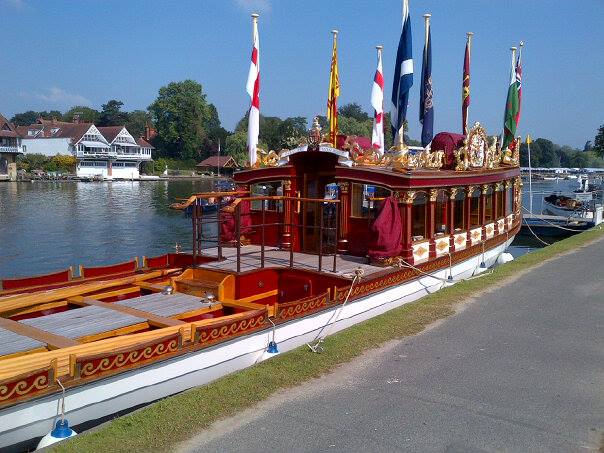 Thanks to an invitation from my friend and former boss Steve Carpenter. I made a very late decision to go along with him to see the first British Summertime concert of the year at Hyde Park last Friday. There are several of these concerts taking place over the next month with lots of different headliners.
They have three stages there. The main one called the Great Oak Stage, the event's sponsor Barclaycard have one and then there is a much smaller stage called the Summertime Stage.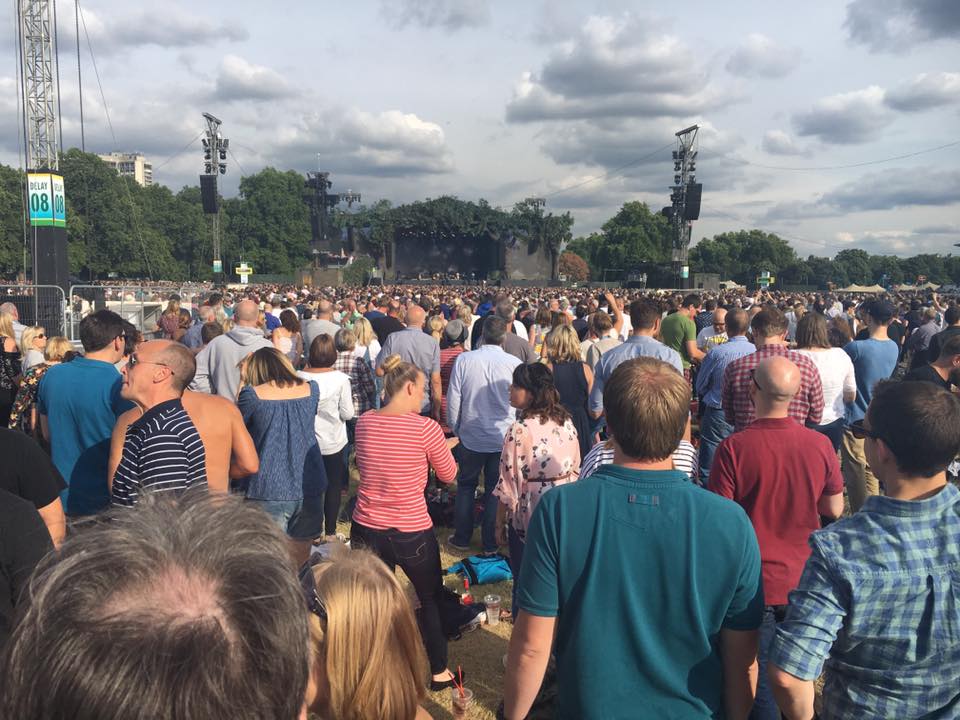 The line up at the gig I was at was brilliant. On the main stage alone we had KC and the Sunshine Band, Mike and the Mechanics, Blondie and the headline act Phil Collins. So I did not really need to go and check out any of the other stages.
But I did have to pop along to see a few songs from Chas & Dave. Who were playing on the Summertime Stage. And as ever they were ace. I interviewed Chas several years ago. He was brilliant. Such an interesting and lovely bloke.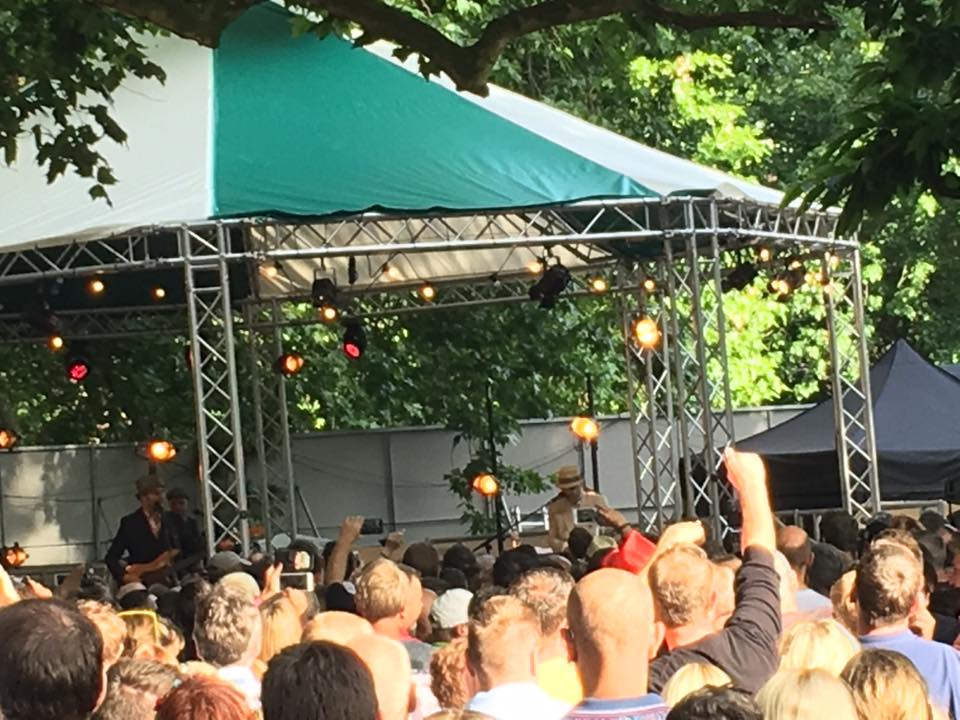 The set up in Hyde Park was very good. It was packed as you would expect but it was still pretty easy to get food and drink, as well as to get to the toilets. It is a bit like being at a mini festival except with the bonus that you can sleep in your own bed when it ends. So KC and the Sunshine Band kicked things off on the main stage.
I think the last time I had seen them would have been about fifteen years ago at the Birmingham NEC. As part of one of those seventies and eighties revival nights. They really are one of those bands who have had more decent hits than you think. And you will recognise more of their songs than you thought. They did a great job. And even though it was early evening and still sunny. They still got the crowd dancing.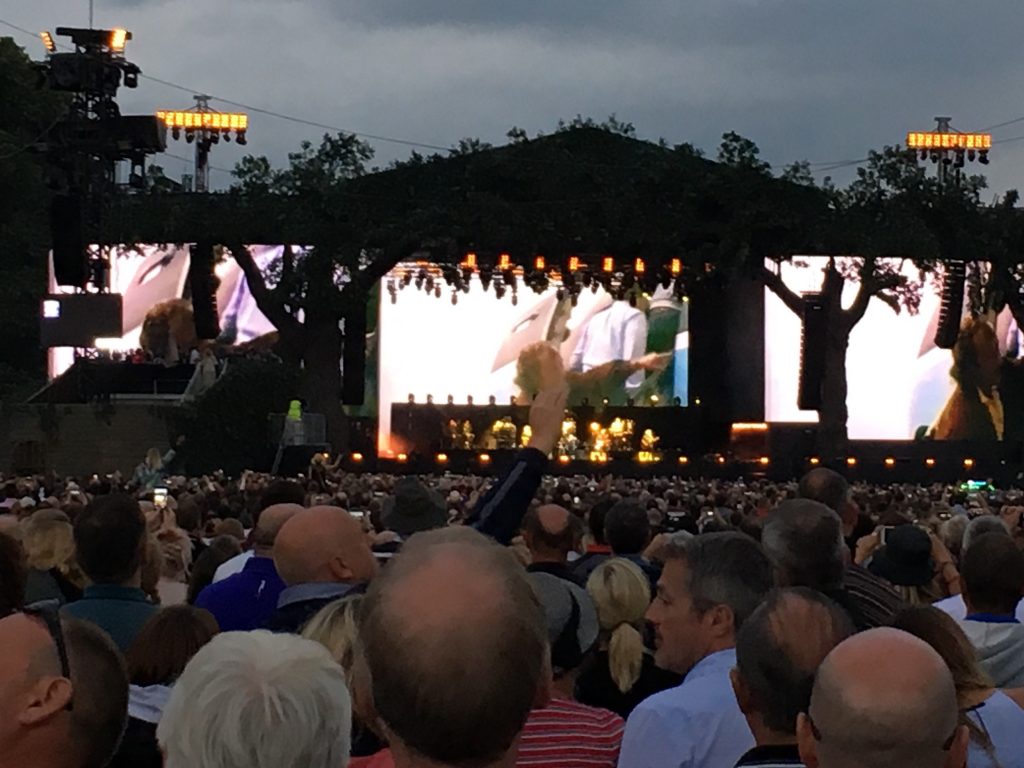 Next up it was Mike and the Mechanics. I have to confess I am a fan of their work. I know and like a lot of their songs. The line up of the band has always been fairly loose and has changed lots over the years with Mike Rutherford whose band it is, as the constant. Andrew Roachford is now part of the line up. His voice really does lend itself to their songs. They played all their big hits and their brilliant new single. Closing their set with the fantastic "All I Need Is A Miracle". Which is a quality tune.
It was at this point that I nipped off to see Chas & Dave for a bit. Before then returning to the main stage area to see Blondie. They are another band with an amazing back catalogue of songs. I am a huge fan of theirs and I was excited to see them play for the first time.
Debbie Harry is one of the best front women of all time, I would say. The band were sounding great. Though if I am honest Debbie seemed to struggle a bit on some of the vocals of the early big hits. But in her defence some of them were released nearly forty years ago. She sounded excellent on the newer stuff though. I thoroughly enjoyed them. It was a great afternoon/evening having a few drinks and listening to some top quality live music.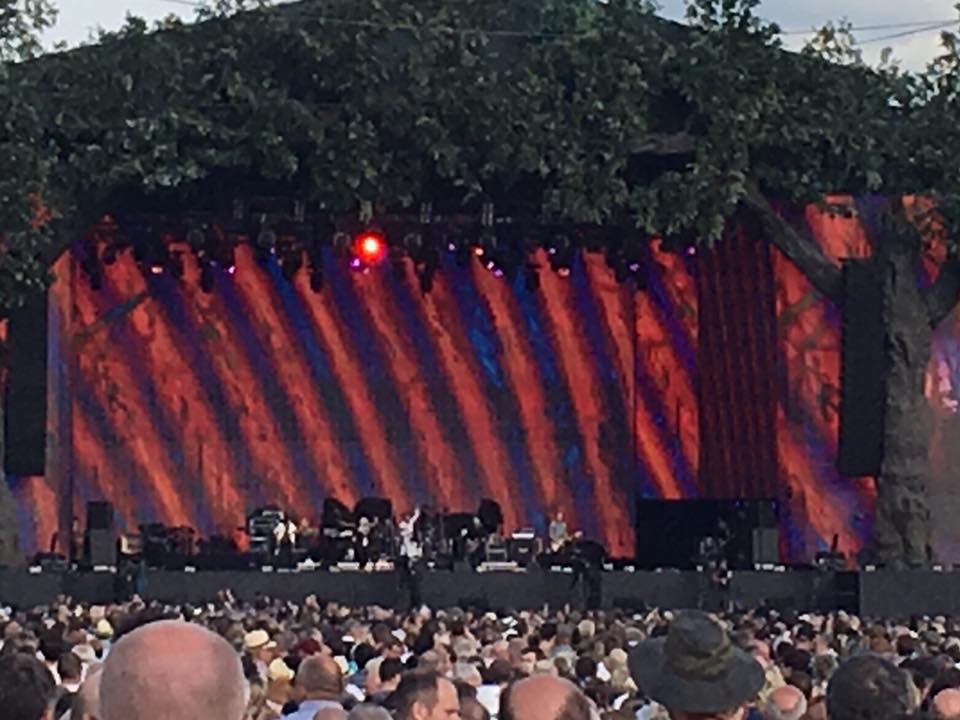 Then it was time for the headline act Phil Collins. He is struggling a bit nowadays. Several back operations have left him struggling to walk, so he needs a stick to get around and had to sit on a stool to perform. But that did not stop him from being absolutely sensational. His band which he had clearly assembled himself were quality, so together and tight.
Phil of course renowned as one of the best drummers of all time, had passed on the baton to his sixteen year old son Nicholas for this gig. He was exceptional, as let's face it there are some big drumming parts in Phil's songs. As he wrote these for himself when he was playing them on the records. He must have one of the coolest jobs of any teenager I know. Playing drums in front of sixty-thousand people on some of the biggest hits of all time with your dad.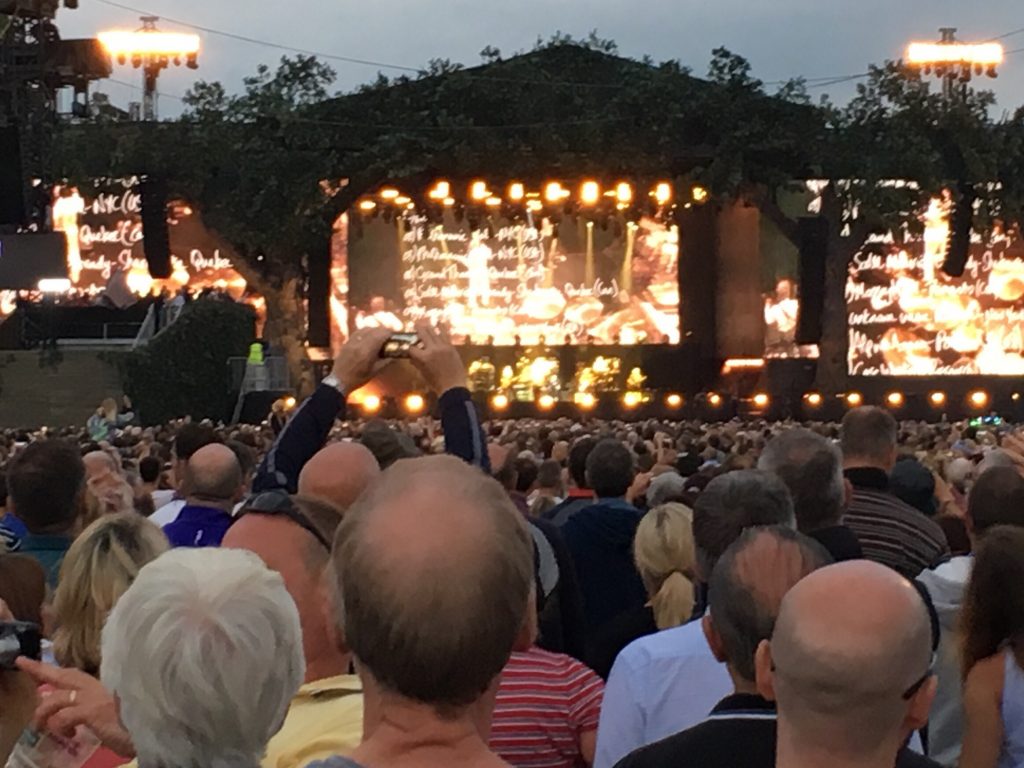 Phil Collins was brilliant, his voice sounded better than ever. He was very chilled and chatty between the songs. And he performed a great set of his own songs with a few of the big Genesis hits thrown in for good measure.
I must admit hearing some of those songs performed live for the first time reminded me how good he is. He had the whole crowd up on their feet dancing and singing along. I am so pleased I decided to go along. I had a fantastic time catching up with a good friend, while enjoying some excellent live music.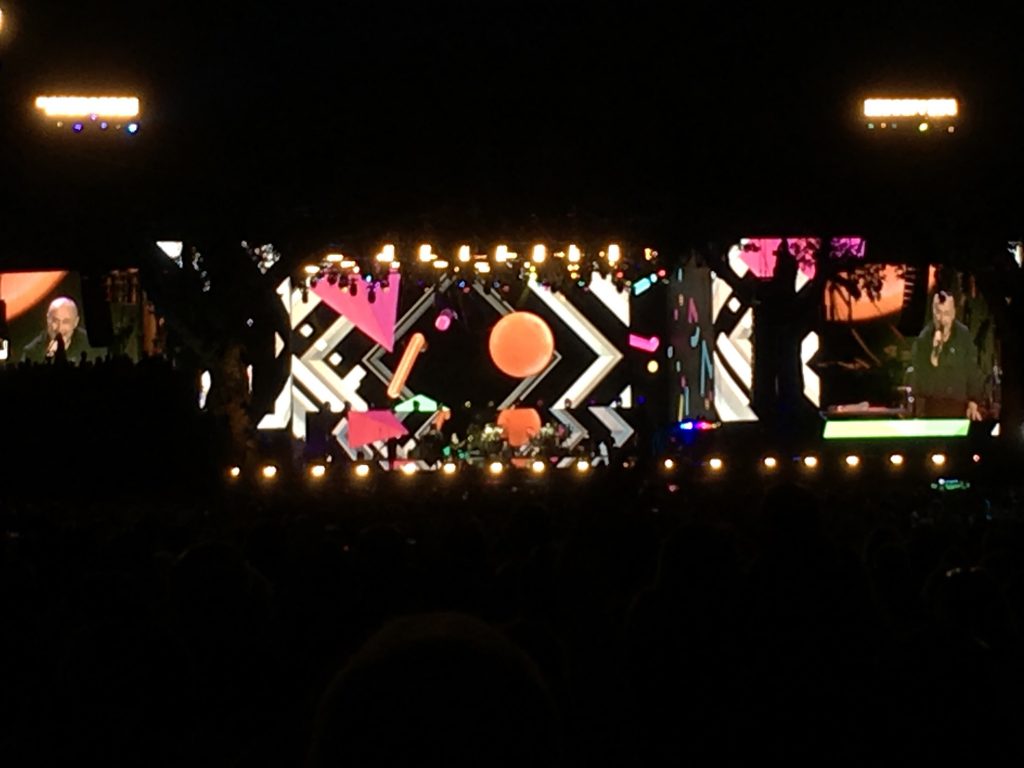 Last Saturday I went to meet a mate for a birthday drink at a Summer Garden Party at The Shoulder of Mutton pub in Wendover. It was a family event. With plenty for the children to do, a mini beer festival and some live music. While I was there a young lad with a guitar was performing a mixture of covers and his own songs. He was ace and provided a nice back ground to chat and catch up with people to.
Then a very decent band rounded off the event. They featured a couple of people I knew from various other bands from the Aylesbury area from over the years. They were fronted by a father and daughter combination. They played a wide and varied range of cover songs. It was a nice way to spend the evening just in a pub beer garden listening once again to some live music.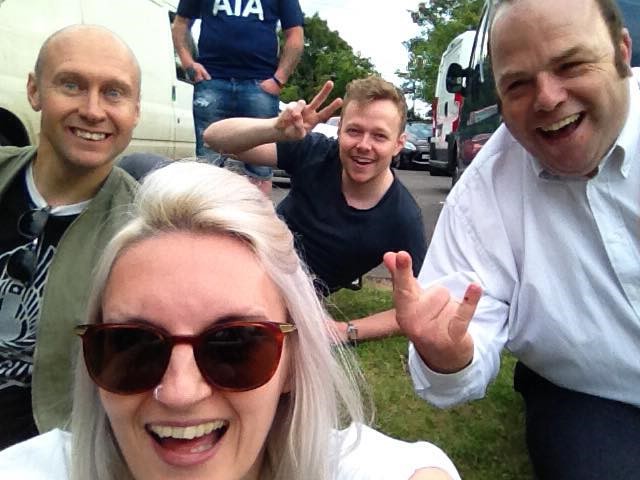 Last Sunday it was The Tringe Festival Roving Comedy Night 2017. I first performed at this event five years ago after completing a course with the comedy guru that is Mr Logan Murray. So this time I was back with five minutes of new material to unleash on the good people of Tring.
As I arrived at the meeting place for our pre-show briefing I was actually feeling a little bit more nervous than I did the first time that I did it in 2012.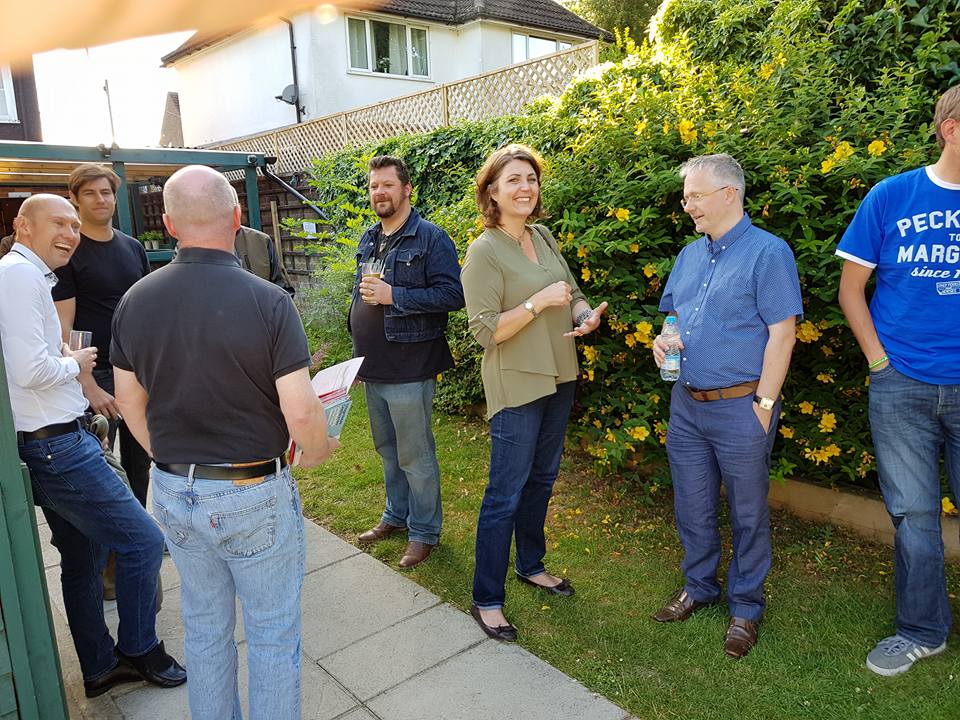 Everyone performing this year had done it before, so we were representing our original groups' year at this year's gig. It was nice to meet the people who I would be gigging with from the first time. We introduced ourselves to each other and then shared our own previous experiences from the first time we had done it. I was going to be touring around with Nick Mellors, Damian Hammond and Jake Cuddihy. The professional with us for our mini show was the great Paul B Edwards.
We would perform our show in four different pubs in Tring but we would each have to sit one out and so perform three times each through the night. The first pub was the Kings Arms, which was the one I was to sit out. So I got to watch all the other acts, while mentally preparing myself for my first gig at the next pub.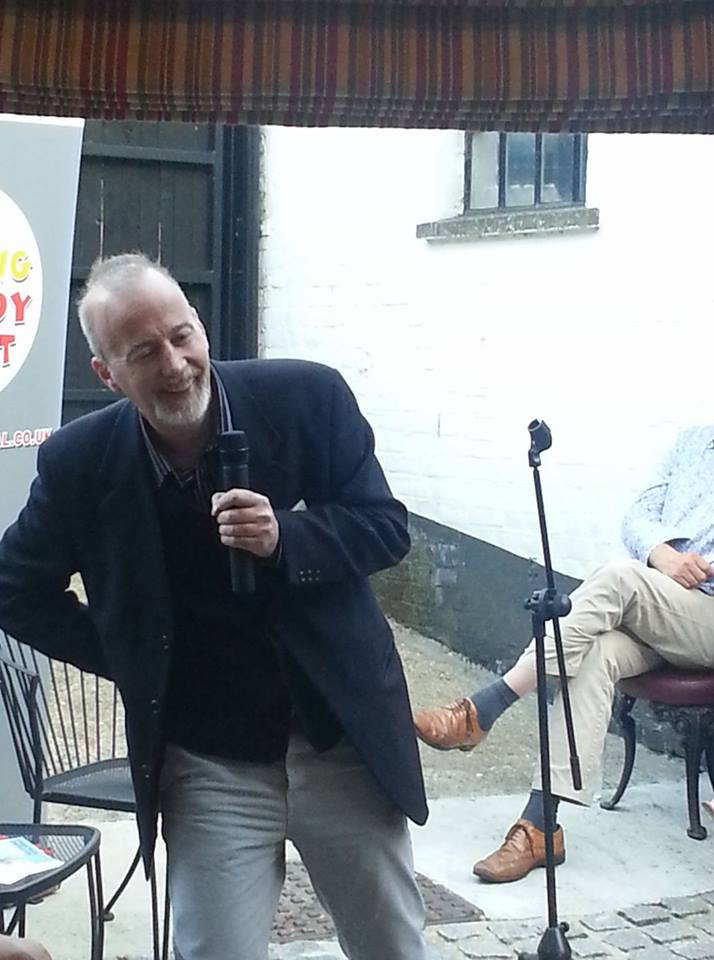 That pub was the Robin Hood. I went on first as I wanted to get my first one done. As this was all untried new material that had not been performed in front of an audience before. Happily it went well and I had a ball doing it. It was great to be back at the Tringe. You can't beat that adrenaline rush when they announce your name and you walk to the stage to do your stuff.
The next pub was The Black Horse. Which was the first venue I performed in five years ago. The compere' in there was my comedy dad Logan Murray, so it was great to see him again. Even though he scared the life out of me, as I was expecting to go on third at this venue. So I was just relaxing when he announced me as the second act, and I had to race to the stage to perform but it was all good though.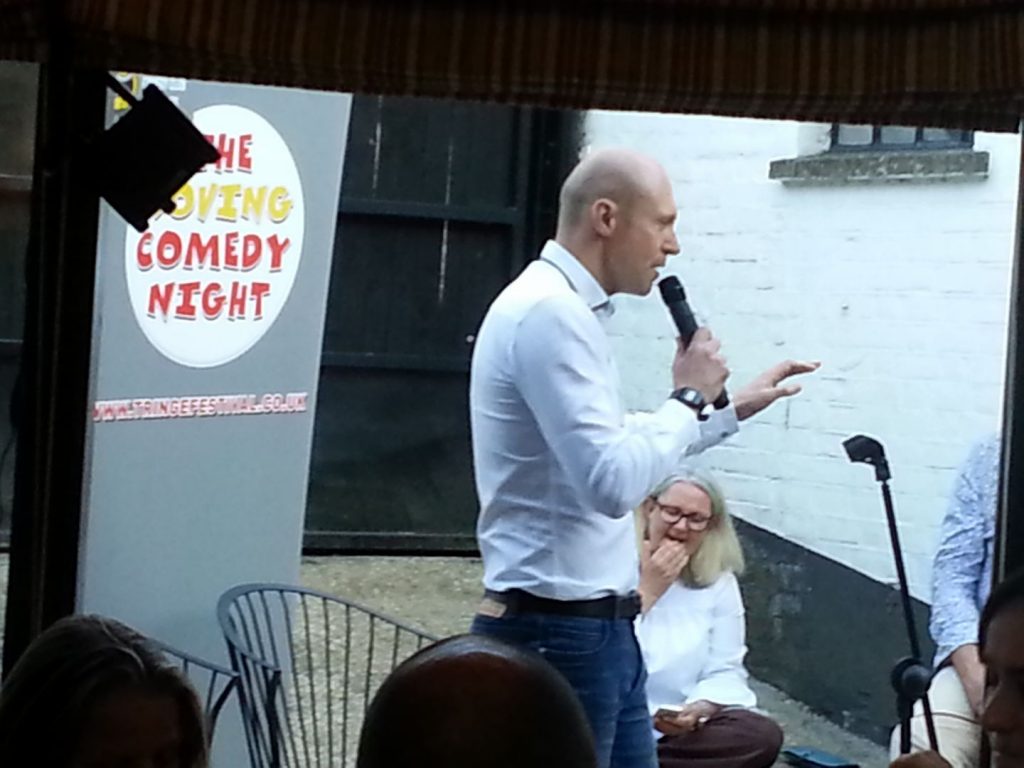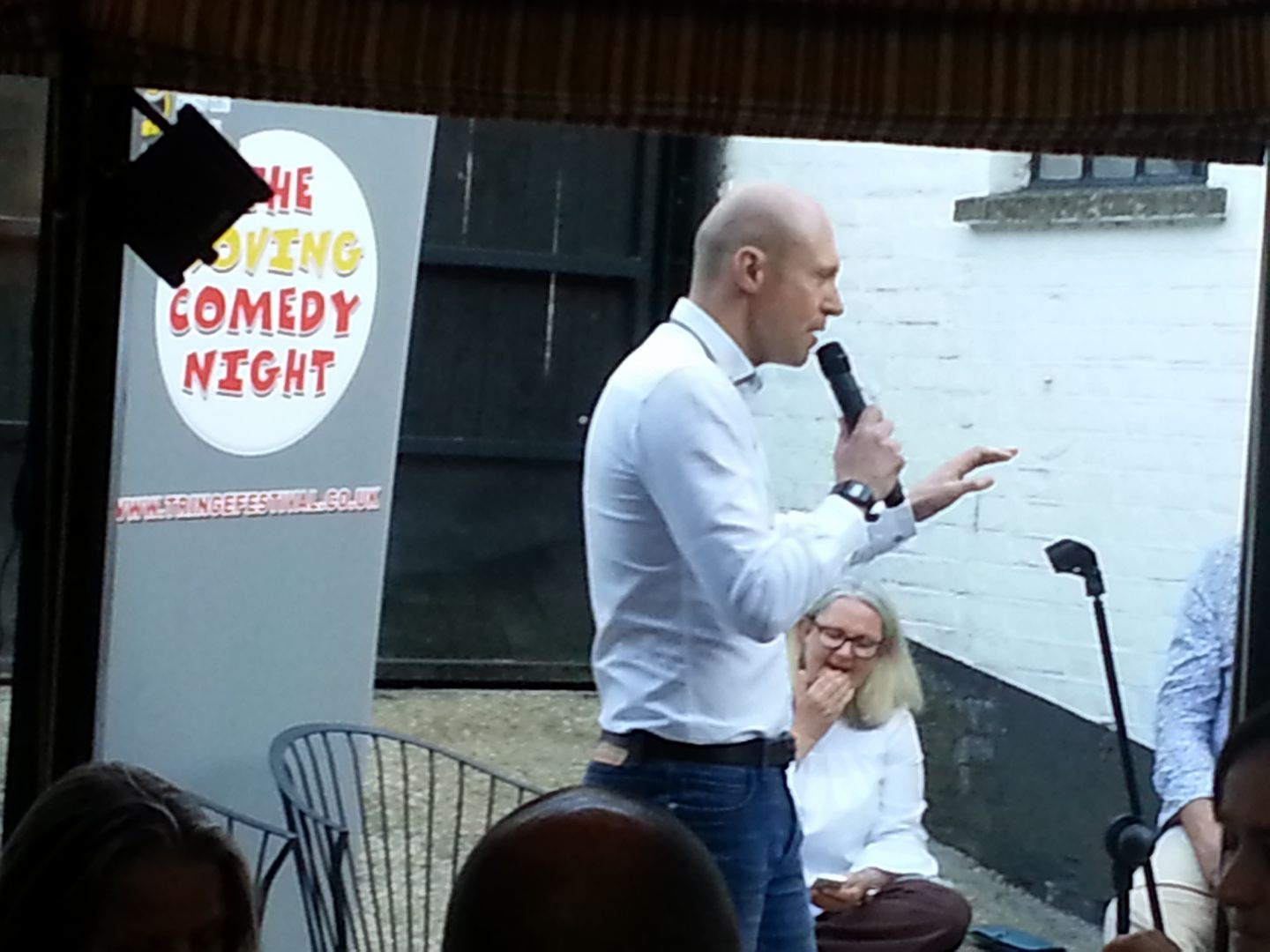 The final venue was The Anchor where I performed my new material for the third and final time that night. Therefore completing my second Roving Comedy Night. It was great fun once again. And I still think one of the best experiences you can have.
I think because I had done it before I could take it all in and actually enjoy it a bit more this time around. After the last gig it was back to The Kings Arms to catch up with everyone and have a couple of well deserved beers.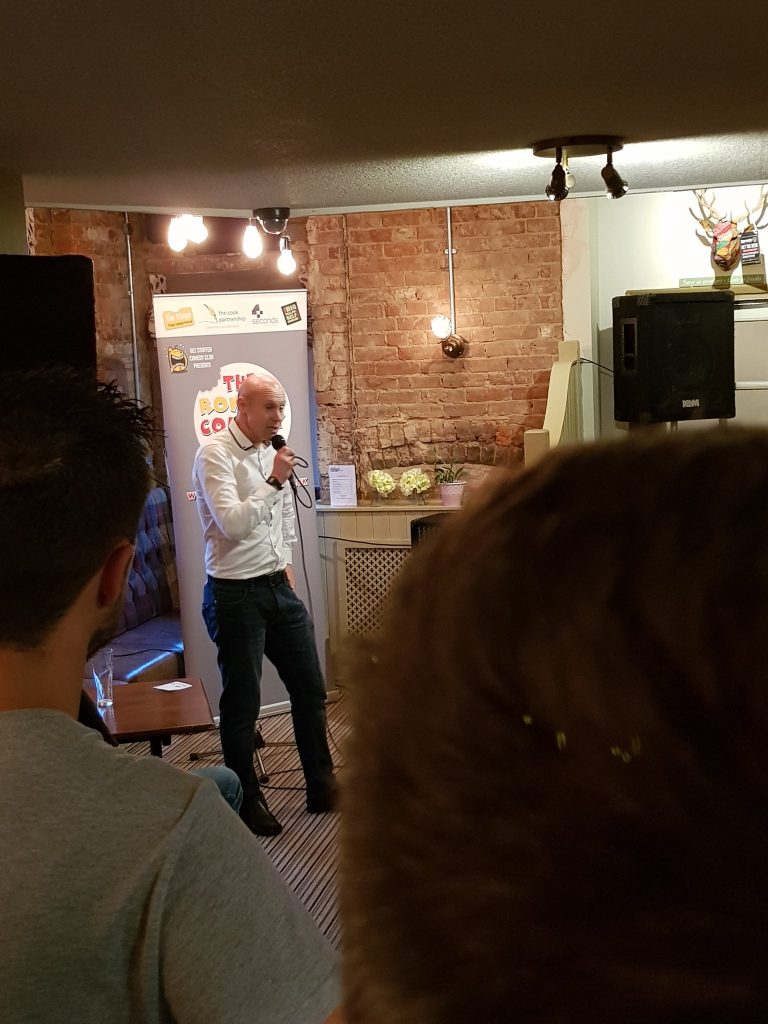 It was lovely to spend some more time catching up with Logan Murray. Nice to have a quick chat with Arthur Smith. Great to see and thank Ben Moorhouse, the man who makes the whole Tringe happen for organising such a great and enjoyable event. I got to meet and chat to the other former Rovers who had performed including the very funny Olaf Falafel. Who did the course the year before me and is really starting to make a bit of a name for himself in the world of comedy.
And lastly it was lovely to catch and and have a chat with Silky, who is a brilliant comedian and a great bloke. In fact he was one of the finalist's in the very first BBC New Comedy Awards. And everyone in Comedy knows him and has probably worked with him at some point.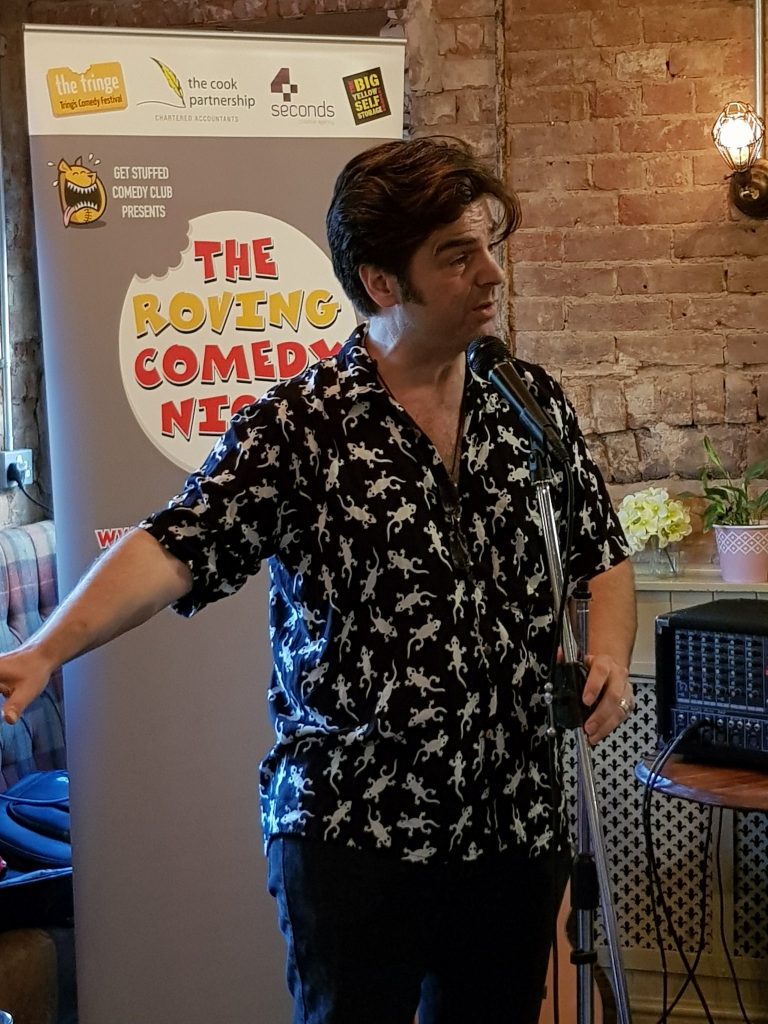 It was a wonderful evening going back to perform in Tring at an event so special to me. I loved every minute of being back there and doing my comedy. It has inspired me once again to try and do a bit more Stand Up.
It seems a shame not to get a bit more value out of the new material I have written. Plus I really do enjoy getting up on stage and doing it. It was great to be back!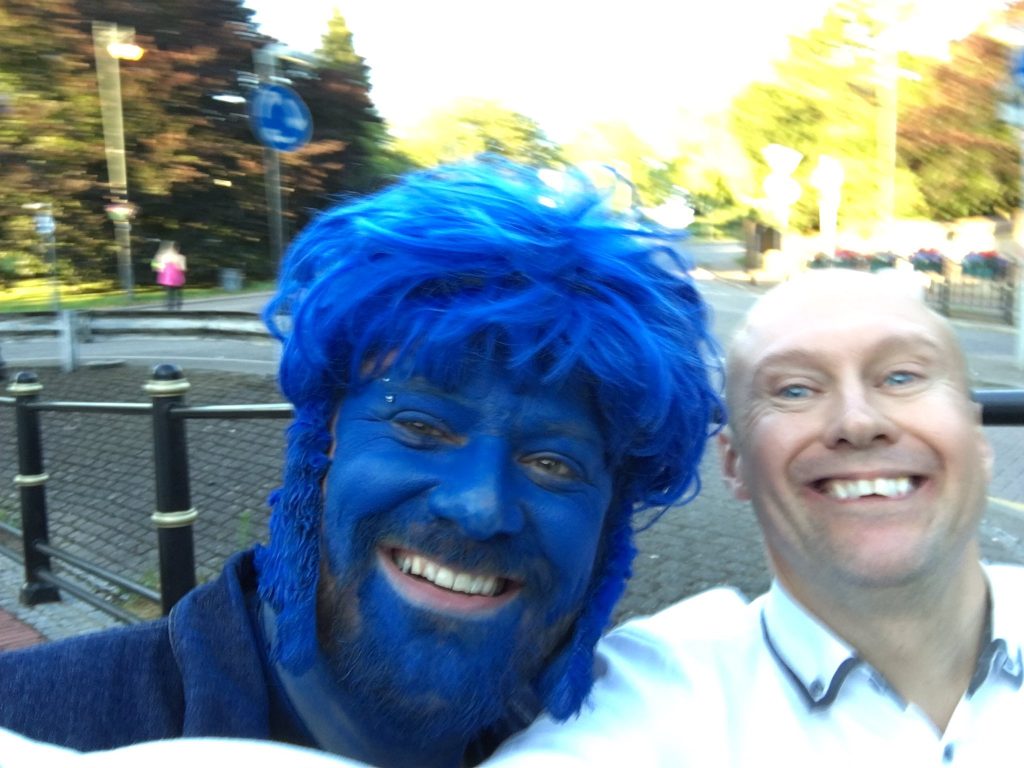 Have fun and we will catch up again in a couple of weeks. Cheers Neil.