Hi there, how are you doing? I hope you have had a really good couple of weeks. Mine have been very busy with loads of fun stuff going on. I finally got round to seeing the musical version of Aladdin the other week. Ever since I went to a recording for last year's Children In Need and saw the cast perform a couple of the songs from the show. I had been meaning to go. It has only taken me just over a year to make that happen. It was however well worth the wait and it did not disappoint at all. It is a fantastic show.
It is produced by Disney. As it is their version of the story, adapted from the cartoon film they made in 1992. With it being by Disney that means it is all done to the highest possible standards, the sets, the props and the staging is all spectacular. The whole cast were fantastic. They did an amazing job. But there is one man who really does steal the show. He is Trevor Dion Nicholas and plays The Genie. He really provides the fun, lots of comedy and the brightest most flamboyant costumes on display. You cannot help but smile when he is on stage. It is worth seeing for him alone, I would say.
It also features the former UK Eurovision Song Contest entrant and one time Sugababes member Jade Ewen as the Princess Jasmine. It gives her chance to showcase her stunning  voice. Singing some of the brilliant songs in the show like for example "A Whole New World". And just in case there was any doubt I can confirm the version that she and "Aladdin" Matthew Croke perform is way better than the Katie Price and Peter Andre version. It is a real feel good family show. It is definitely worth seeing if you get the chance.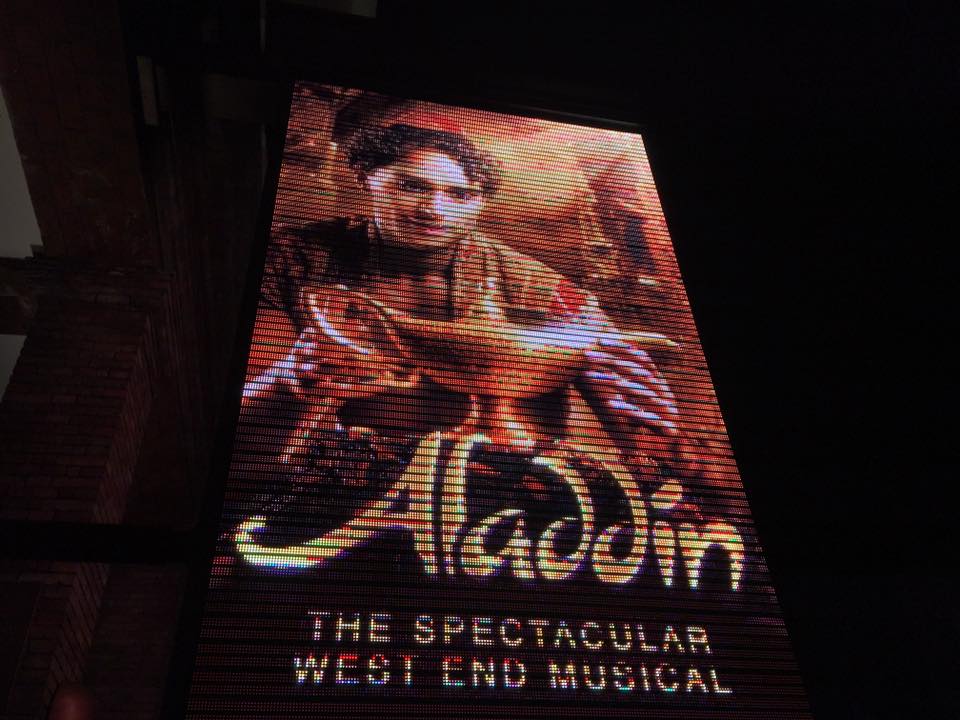 I once again visited The One Show studio last Wednesday. To see another episode of the programme go out live. I actually walk past the studio pretty much every day and I do sometimes have a peer in the window to see who is on. But you really cannot beat being inside and watching all the action as it happens. As with most television sets they are actually a lot smaller than they look on television, when you are sat on the sofa at home. The One Show studio is very small and cosy. It is all very chilled and low key. In that you get in there only about five minutes before the show goes live to air. And it is standing room only.
Then Matt Baker and Alex Jones wander in, say hello and sit on the famous green sofa ready to start the programme. Then the evening's guests are shown in. On this latest visit they were Alexander Armstrong and Alexandra Burke with a cameo appearance from her current Strictly Come Dancing partner Gorka Marquez. The show also had a Pantomime theme running through it. So there were lots of people dressed up in costume as various characters. In fact during the night I was at different points stood next to a Dame, a villain and a pantomime cow. Right before the show started we had a quick rehearsal for some Panto style interaction with Matt. Which if you saw it, you may have heard right near the start.
It is always a fun experience being there. There are the chats with the guests which are great but of course there are lots of films to. You do get to watch them on the screens in the studio. While the presenters and the guests are setting up for the next item. I am always fascinated about how television is made from camera angles to auto cue and everything that happens in and around the studio to make it all work seamlessly. The end part of the show saw us head out to the Piazza to see more Panto animals in a bit hosted by the man I once saw on a train between London and Slough Matt Allwright. It was a good laugh. The whole team including the presenters are always so nice and friendly when you are there.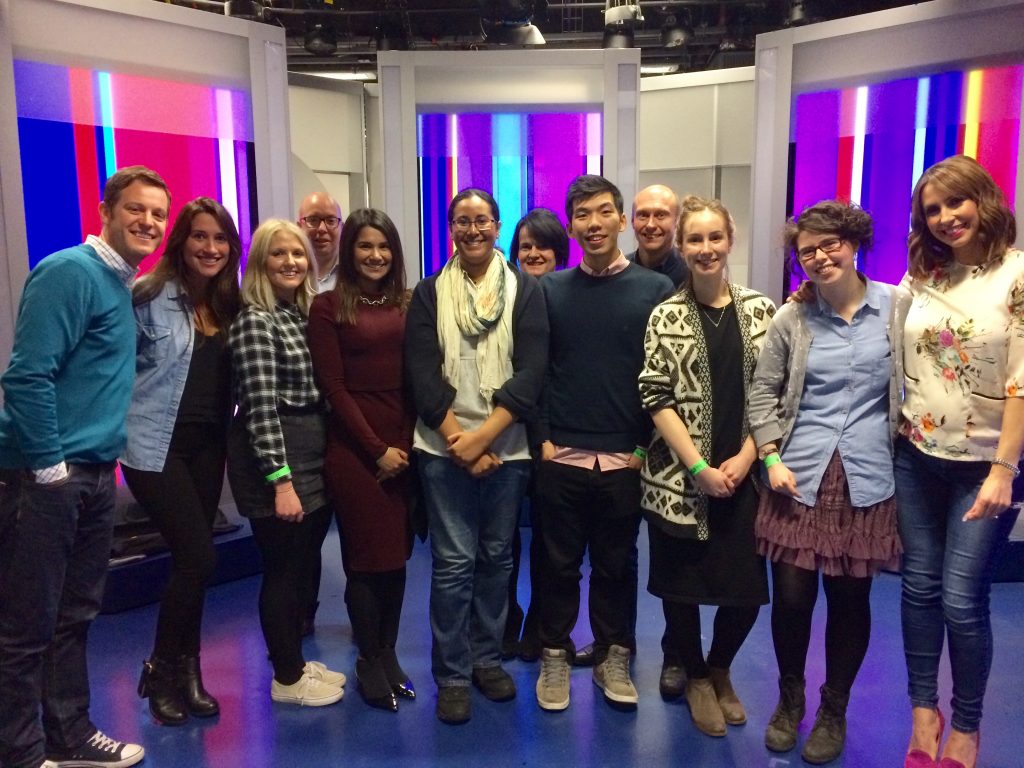 Talking of returning to places that I have been to before and after not making it along there last year. I did pay my second ever visit to Winter Wonderland in Hyde Park on Monday. It is a massive event with lots going on, if you like your fairground rides, Christmas stalls and winter activities like ice skating.
Personally I have no real interest in those things. But having been twice to Oktoberfest in Munich. I do like Bavarian style Beer Keller's. Which is something else that they have on offer to enjoy there. Entry is free to the actual site, so it costs nothing to visit these bars.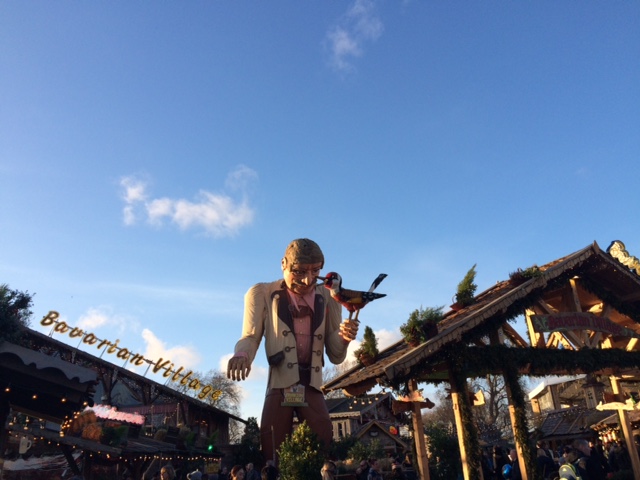 Therefore as you have probably already guessed as soon as I arrived I just headed straight for said Bavarian Village. You can buy pints in plastic glasses or you can pay a five pound deposit and get a handled pint sized stein made out of a tougher plastic. As you get your money back on the return of your glass when you leave. To enjoy the beer a little better this option was a no brainer for me. So I got myself a stein of Bavarian Gold. Which I have to say tasted great. It is a nice drop.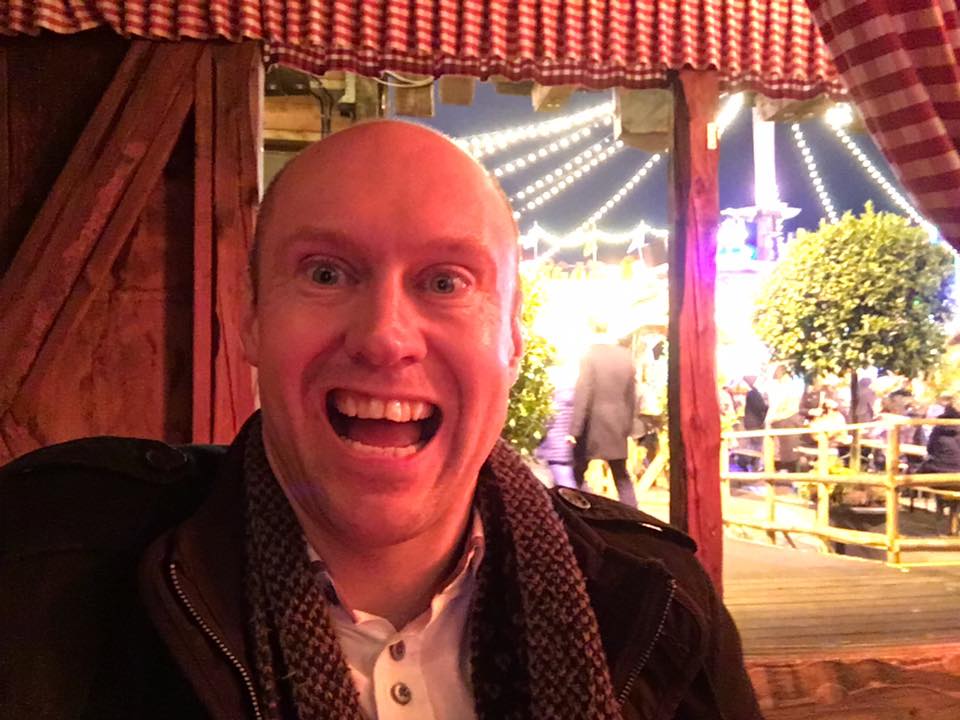 When I went a couple of years ago there was a singer performing all sorts of classic and Christmas style songs. Well he was back there again doing exactly the same thing. I mean pretty much exactly the same set to be honest.
He does a great job, though. I really enjoyed hearing him do his thing again. It all makes for a really good atmosphere.  There are also other bands and singers dotted around the place. But as I was enjoying his work and as I had managed to find a table. I stuck with him for the whole evening.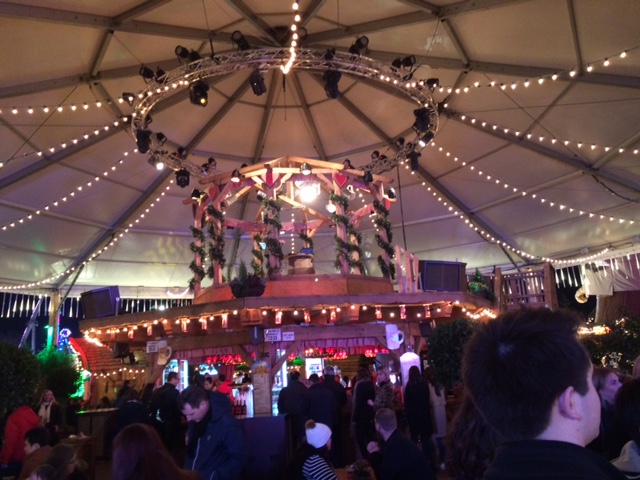 It does make you feel Christmassy being there. Everybody is there to have fun and have a good time. Pretty much everyone seems to be drinking to. It was busy enough on a Monday, so I imagine it is absolutely rammed during the weekend. It was a nice evening of music and beer. Which let us face it is always a winning combination.
I certainly think the place is worth an annual visit. If you have never been it is worth experiencing. Be prepared to queue for a bit on the way in and I would try to avoid the really busy periods or it could become a bit frustrating with waiting for drinks and food.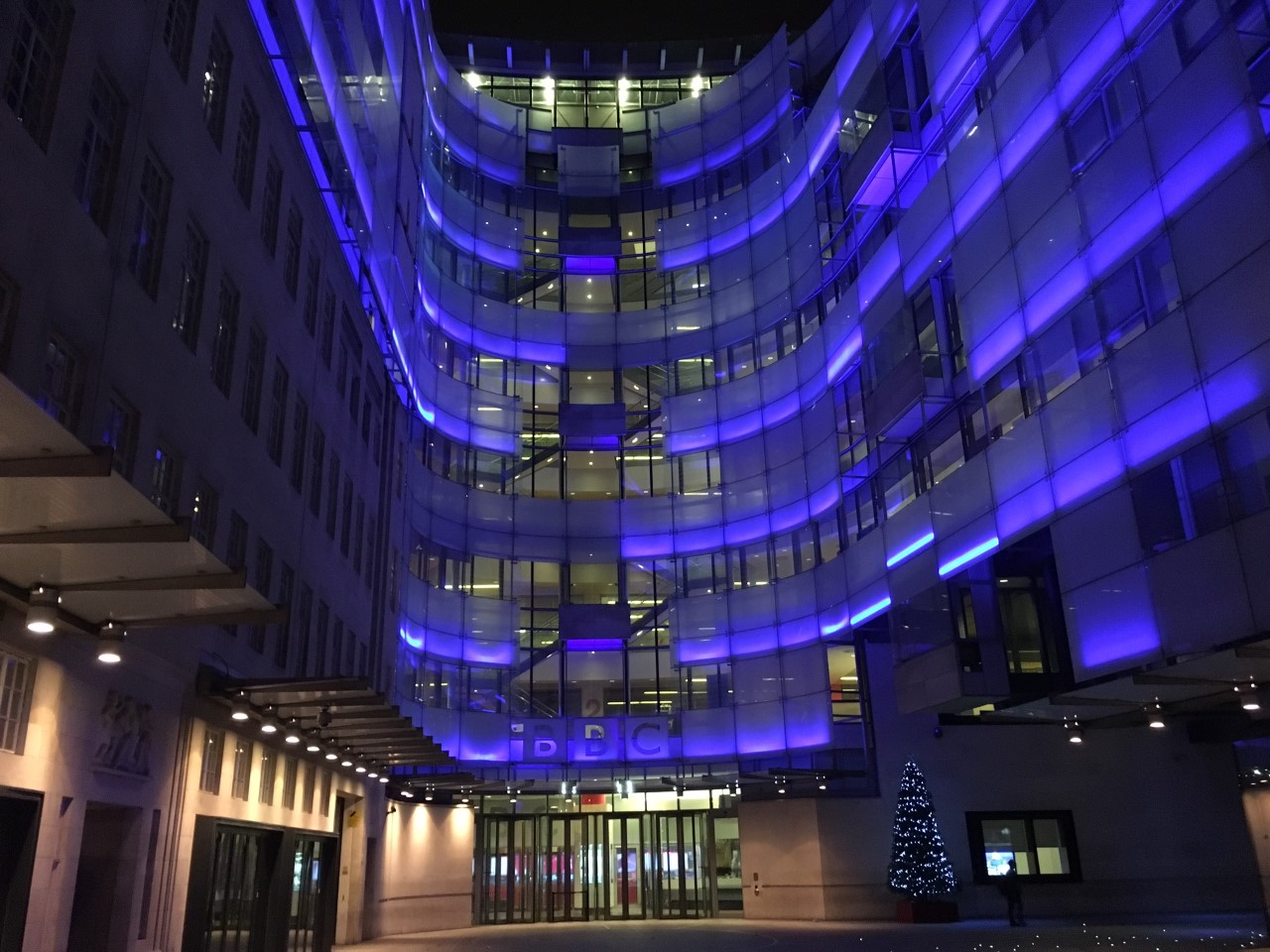 I recently spent an evening in the BBC Club. Which is just that, a bar for members of staff to relax in after work. I was there for a leaving do for someone who is heading back to his native New Zealand to host a new Breakfast Radio Show there. It was a top night, it was lovely to relax and chat with people that I normally only get to see in a work environment.
It is a venue I do not visit that often as I rarely seem to get the time. You never of course know who you might see in there. As it is open to anyone who is at the BBC. They do tend to have some decent beers on offer, whenever I have been in there. Which is definitely a plus point. It is very basic and simple. Like any social club you would see attached to a workplace.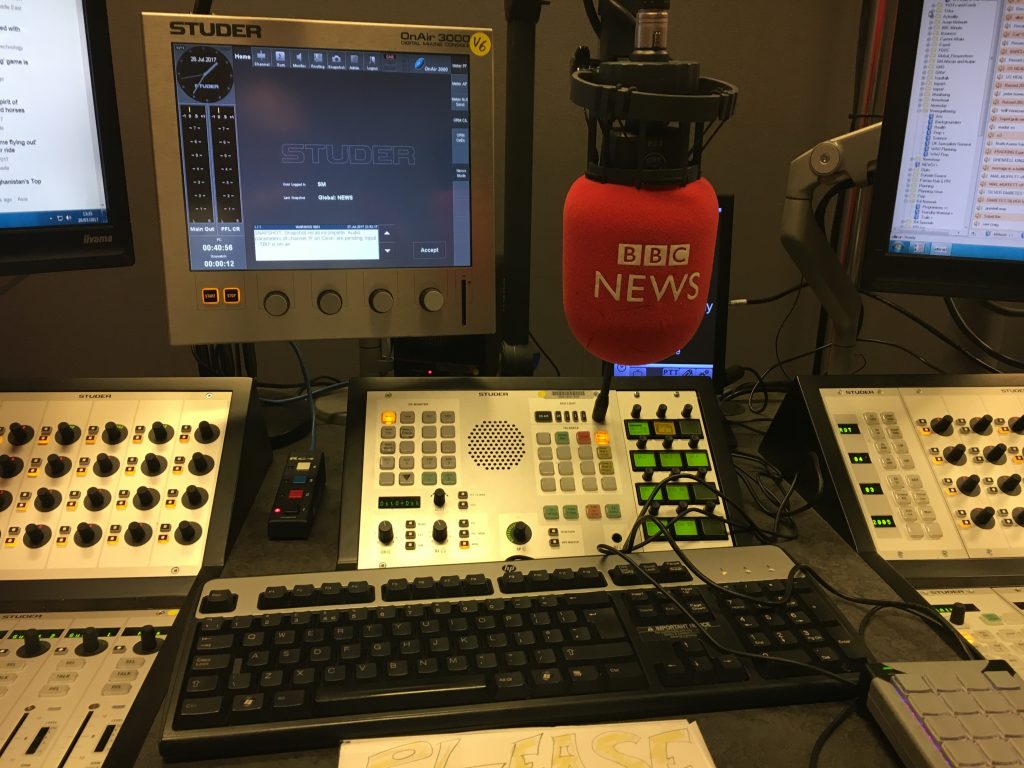 It is the final of this years I'm A Celebrity Get Me Out Of Here tomorrow night. My choice to win did not even come close to happening as Shappi Khorsandi was voted out of the camp first. In her defence I thought she came across very well, was very amusing and did not do anything wrong. But that is show business. It has been another fun series and as ever on the whole they have all thrown themselves in to the experience. The surprise for me has been "Toff". I will be honest I had no idea who she was before the show started. But she seems really nice and positive. Which is something I really like. She always sounds so upbeat and excited whenever she talks about anything.She coped well with everything that they have thrown at her.
Ant & Dec were once again on top form. I think they are getting cheekier and more brutal when taking the rise out of the camp mates. While of course not taking themselves or the whole thing to0 seriously. They know what it is all about, simply entertainment. This series did bring up an interesting moral dilemma. When Amir and Ian won the Dingo Dollar challenge and ate the reward of Strawberries and Cream. Before they got back to the camp. Then initially lied to everyone by telling them they had not won it. What would you have done? Would you have eaten them? I would not have eaten them myself, as I am a team player. But if I had one thing is for sure I certainly would not have told them about it while I was still in the Jungle. That would have been a confession in the hotel bar of the luxury hotel afterwards, just after getting a round in.
I have been quite lucky in meeting a few of the winners and contestants from it over the years. My first ever live radio interview was with Tony Hadley. I interviewed Katie Price at one of her book signings. I worked with Kerry Katona at Truckfest. I once appeared on stage with Joe Pasquale. I have hosted an East 17 gig featuring Brian Harvey. I was in the same bar as Sid Owen in Tenerife once. I have worked with Blue a few times, so I have met Anthony Costa and Simon Webbe. I have interviewed Jenny Frost. I have chatted to Tommy Cannon in a hotel bar. I have spoken to Myleene Klass. I have met and interviewed the legend that is Christopher Biggins. I have met on a couple of different occasions the lovely Timmy Mallet. Many years ago now I met Britt Ekland at a pantomime press do. Finally I have met and briefly worked with Pat Sharp.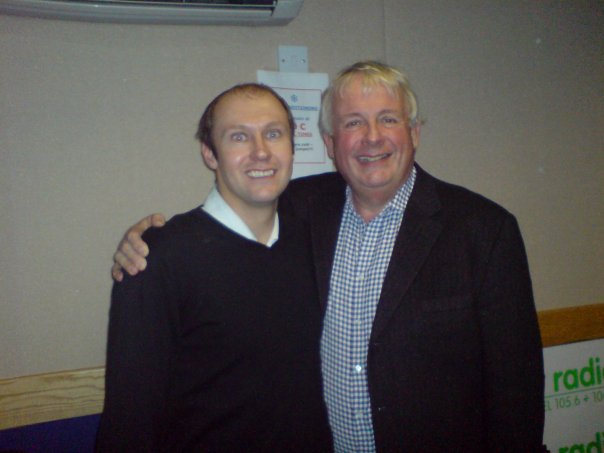 I was at Wembley this week for the final Champions League group match for Tottenham Hotspur. Before which we had already qualified in first place from the so called big group of death. Therefore it was a kind of odd game.
It gave us chance to play a few players who needed some match time and to introduce a few younger players in to the first team set up for a bit of experience. It was a very comfortable three nil win. It was nice to see a couple of players get their first goals for the club. So we now look forward to the knock out stages. Bring them on!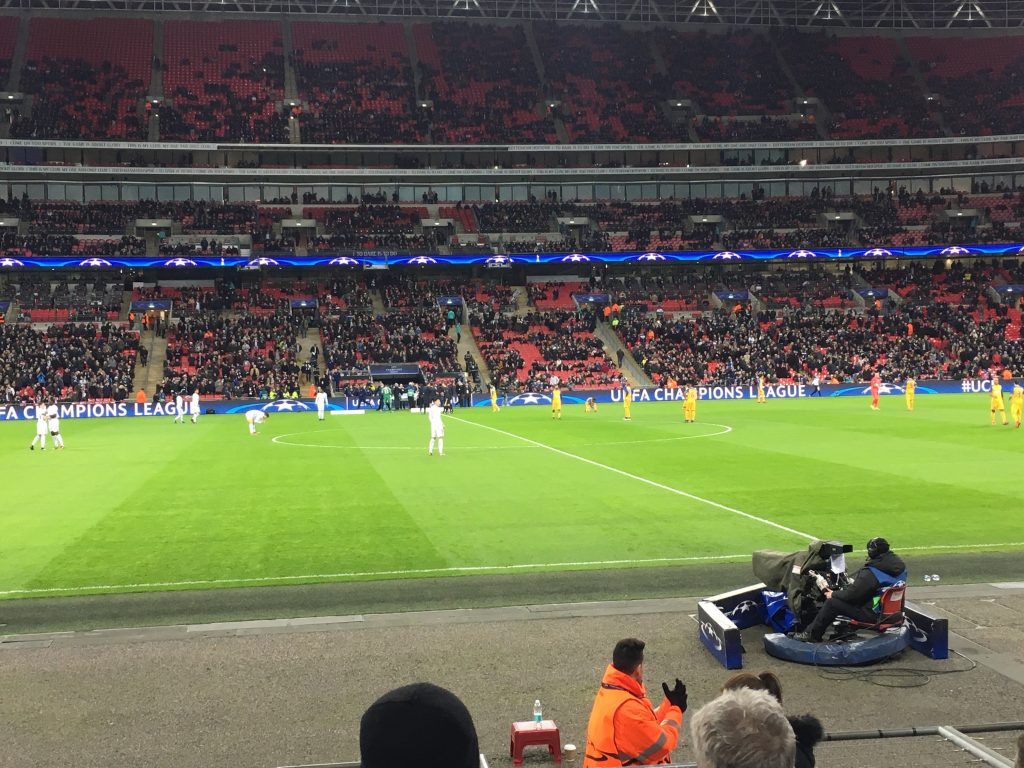 I had a brilliant celebrity spot in London recently. I was walking with a friend near Baker Street. Ahead of us I noticed a man step in to the road to try to hale a taxi as it was going past. It stopped he spoke to driver but then it drove off. By this point we were getting nearer to him. He stepped back on to the path pretty much right in front of me. Then as he turned round, we were pretty much face to face. I realised it was Noel Gallagher. I did not speak to him but gave him a knowing nod and a smile as I walked by. I have to admit he was looking well. He does just look so cool, though. Every inch the rock star.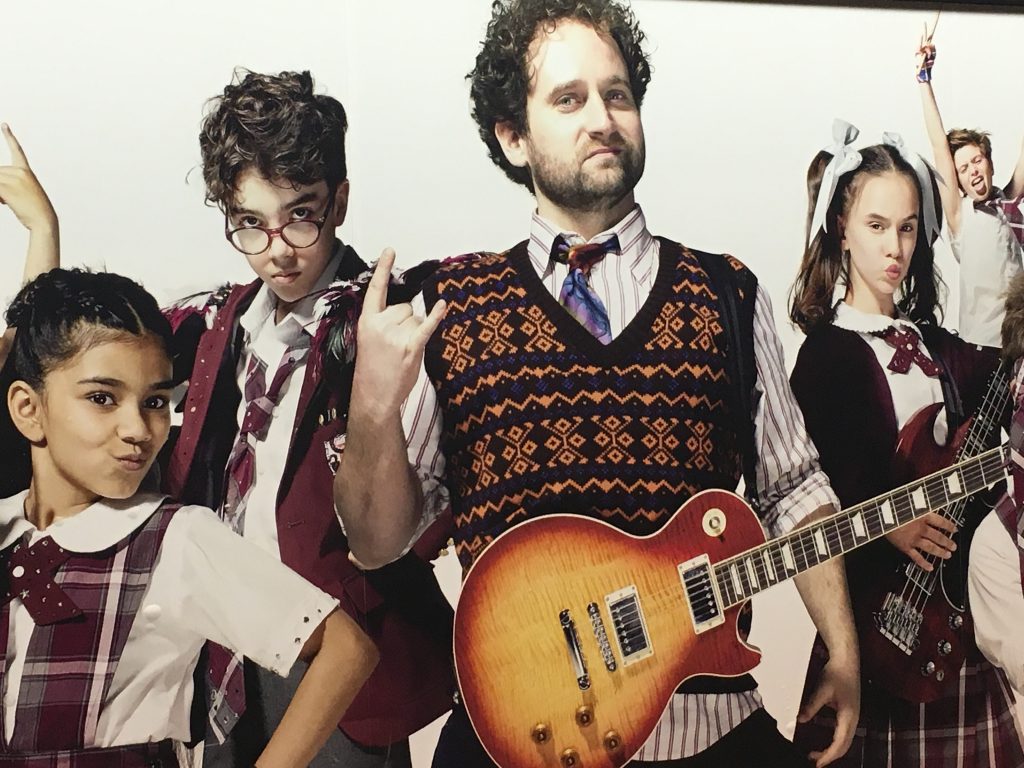 Have fun and we will catch up again in a couple of weeks. Cheers Neil