Hi there, how are you doing? I hope you have had a really good couple of weeks. Mine have been busy and fun. I have to say I could not believe it, that my mate Ben Langley did not make it through to
at least the Semi-final stages of Britain's Got Talent. Sadly exactly what I feared occurred. He was not selected in that last show where they have to whittle down all the people that they said yes to. To the actual number of places available in the live shows. That was despite him getting four yes's and a standing ovation from the judges.
I was a little bit concerned that this might happen to him. The reason for that is that he was shown very early on in his episode. He was not interviewed before. They did not really give us any of his back story. But later in the same programme a few of the acts who also got put through received this treatment. Probably a total coincidence but at least a couple of these did make it through to the semi-finals.
I appreciate I might well be a bit biased with him being a friend. But I have seen him perform a lot over the last ten years. And I would say that he can offer a lot more variety and potential than some of the people who made it through. Mentioning no names Opera Cake eating lady. They always put a few quirky and odd acts through to the finals. It does make the show more interesting. Although it is a little frustrating when this is sometimes done at the expense of the talented individuals.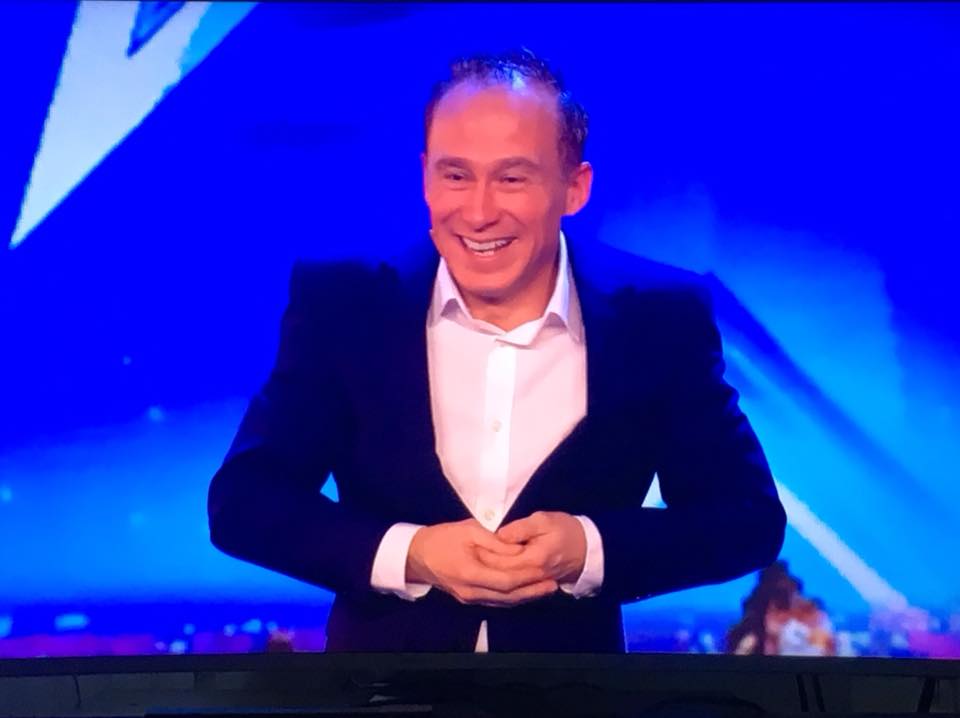 Ben has toured with Joe Pasquale, Cannon and Ball and supported Paul Zerdin on his one man show. He was in the Detectorists, albeit briefly and is on CBeebies. Therefore I concede that he is not exactly unknown. Which is may be what they think the show is about.
But Lost Voice Guy, who I love and who truly deserved to win it. Actually won the BBC New Comedy Award a few years ago,  so he was hardly plucked from obscurity either. That said I think he will be excellent at the Royal Variety Performance. I must also say well done to the ace Dec. Who did brilliant job hosting it. Those opening numbers that he was doing were epic.
It was nice to see Ben getting some encouragement and words of support from the legend that is Bobby Ball on his Facebook page. He is currently performing his Ben Langley show all other country. He will be in Pantomime again. As he has been every year since I have known him. Plus he may well tour the UK with his Ha Ha plays again. What I am saying is keep an eye out for him. If you get the chance go and see him in action. You will have a fun and entertaining time.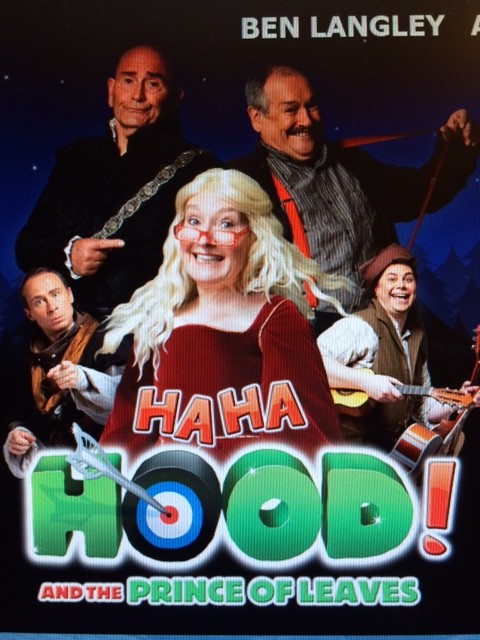 I have to confess owing to the fact I am genuinely so busy. I like to plan things in advance and normally have very structured weeks. I often know what I am doing months in advance. But occasionally something out of the blue and spontaneous will occur. Which is always great fun.
This happened the other week. I was at work when I noticed via social media. That one of my best friends and his wife were out in London at my favourite pub. I knew they were celebrating their 10th Anniversary. But I had not seen them both for a while, so I messaged them to see if they fancied a drink with me.
I finished work and had not heard anything back. I was walking to Marylebone Train Station. When my phone rang. It was my mate's wife seeing where I was and if I was still up for a drink. The answer was yes I am and I am on my way to you now. Luckily I know a nice little pub just round the corner. We met up there and had a great catch up over a few drinks.
It was brilliant to see them and we had a lovely time chatting and laughing. I did feel a little bit guilty about gate crashing their day. But I was there the first time they ever met. Therefore I felt that it was perfectly acceptable for me to be with them. We got the train home together. Then said our goodbyes. It was a wonderful impromptu way to end the working day.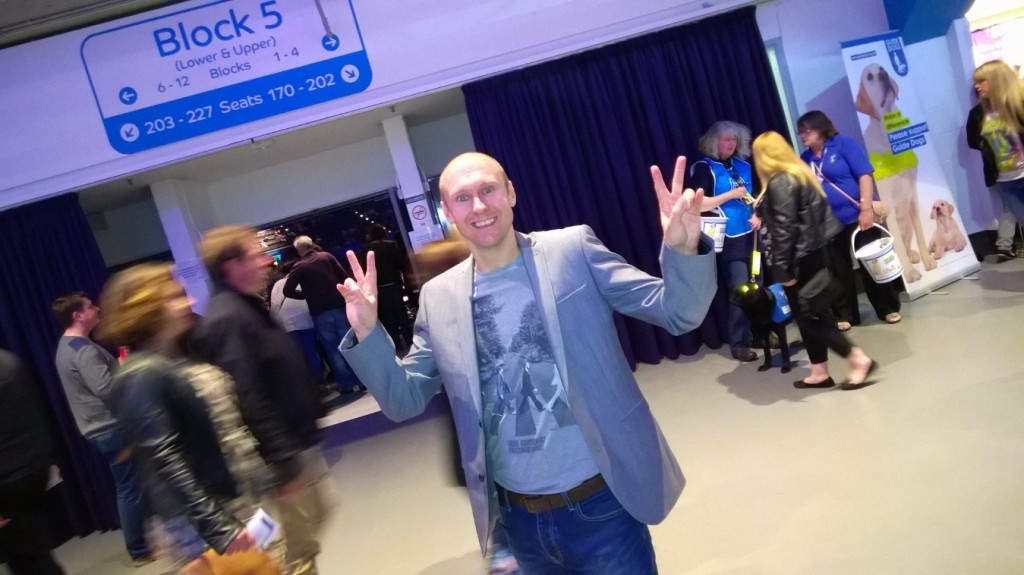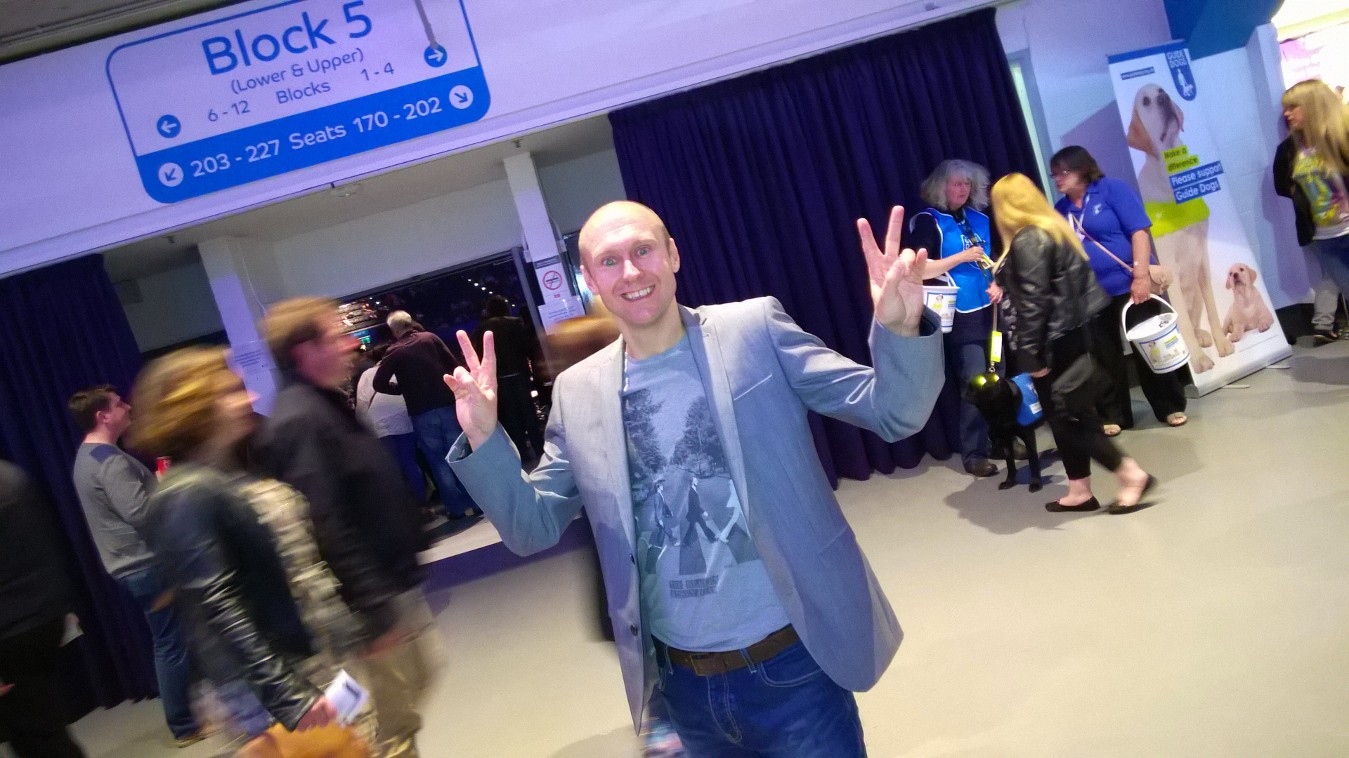 Last week I went and saw the latest West End production of Chess. It was only on for a limited run, so I was pleased that I did manage to catch it. It is written by Tim Rice with music and lyrics also supplied by Benny Andersson and Bjorn Ulvaeus of ABBA fame. It was first performed in London in 1986. This latest version was at the London Coliseum.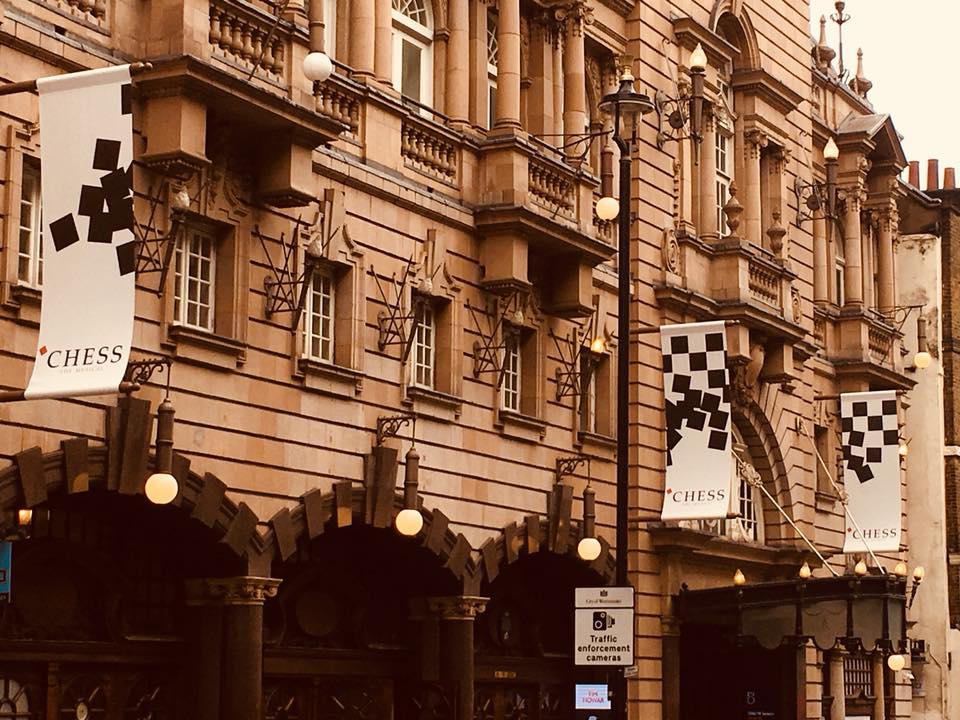 One of the main reasons I wanted to see this show was because of the cast. That they had assembled for it. I have been a long time fan of Michael Ball. But had never had the chance to see him on stage. He was playing one of the lead roles. Alongside a man reprising the role that he had played in the original production Murray Head. Ball plays the Russian and Head the American.
The two female leads were also great. One whom I had seen perform before and the other who I had been trying to see for a while. They were Cassidy Janson and Alexandra Burke. I saw Cassidy when she was playing Carole King in Beautiful and she was sensational in that. Alexandra had been on The One Show when I was there once. But she showed off her dancing not her singing that evening.
I thoroughly enjoyed this version of Chess. The staging was very clever and involved a lot of video images on big screens with live cameras on stage to capture the footage. The music and songs are fantastic. As you would fully expect from the people who are behind them. The whole cast were totally amazing.
Michael Ball was exceptional. His voice is just immense. When he is on that stage belting out those songs. He is a truly terrific performer. Murray Head was brilliant to. In a role he has really made his own. I particularly enjoyed him doing One Night In Bangkok. A song he had a number twelve hit with in the UK.
Cassidy Janson was just ridiculously good. Her voice is like velvet and her acting is faultless. She is just such a good all round star. I love watching her on stage. Alexandra Burke also blew me away from her first song. She proved what a amazing singer and performer she is. It made the whole theatre sit up and pay attention.
I have already mentioned one of the two best known songs from this musical. The other is performed by the two ladies. The two original leading ladies had a number hit with it in the eighties. They were Elaine Page and Barbara Dickson. The song I am talking about is "I Know Him So Well. Which is immaculately performed by Cassidy and Alexandra. Real goose bumps and hairs on the back of your neck standing up stuff.
I enjoyed the show and I was impressed by how good the cast were. But the reason this show has not had the longevity of other musicals, like Phantom of Opera for example. Is possibly due to the story not being quite strong enough. And it not containing enough poignant dramatic moments. I thought it was great and I am sure they will bring it back again in the future. It is I think quite amusing that the main American character's surname is Trumper. Just as it was in the original.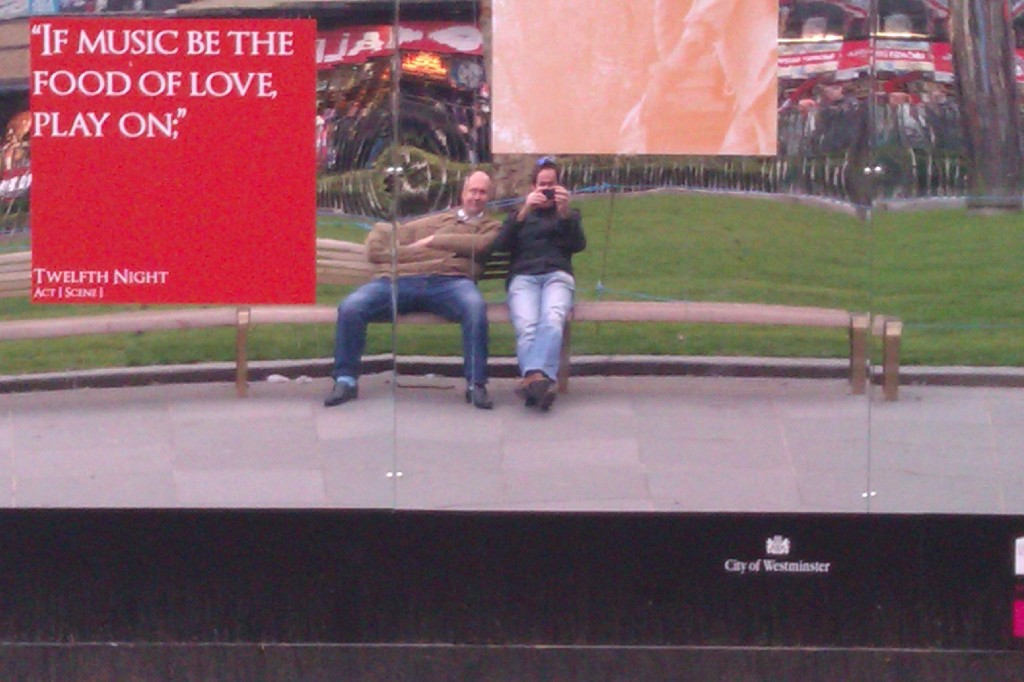 I went to see James Acaster do a work in progress gig for his latest show at The Museum Of Comedy in London. It is a lovely little place. It only holds about eighty people. They have improved the bar area there recently. Which just makes it a bit easier to sit and have a drink before the entertainment starts.
As the name of the place suggests there are lots of historic comedy items and memorabilia dotted around the including a signed printed copy of the classic Two Ronnies "Four Candles" Sketch and an old Freddie Starr red stage jacket. Not to mention some Spitting Image masks and the back door from the Trotters three wheeler from Only Fools and Horses.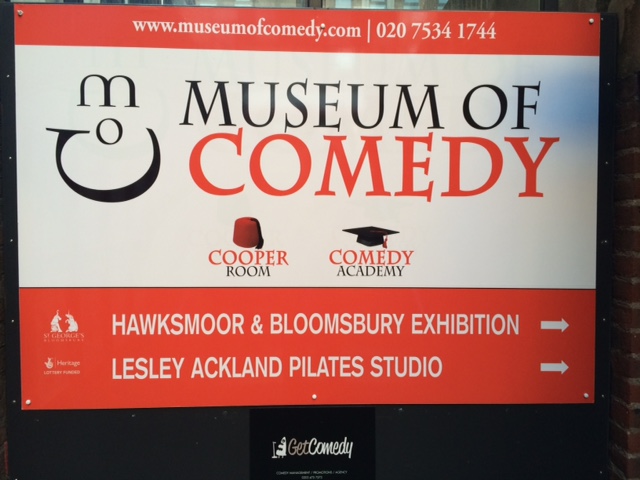 It was slightly odd when we walked into the performance room, as James was already on the stage waiting for us. I know it is a small venue and there is not a dressing room. But this is the first time I had experienced that. I am not sure if that was something new he was testing. Or if he could not be bothered to hide from us for the sake of it. Which I completely understand, to be honest.
He was trying out a lot of new stuff that may or may not make it into the finished and final polished show. He was also telling us about his weekend. To see if he could find any comedy value in it and get some future material from that. He is one of the top gigging comics around at the moment, really good.  His recent appearances on television panel shows have been brilliant to.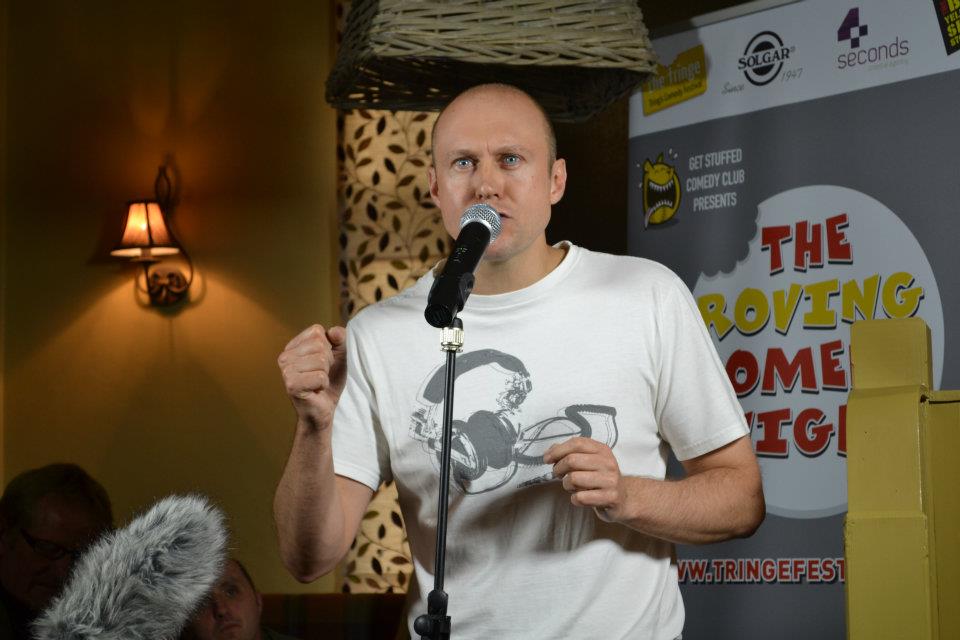 It was a fun evening seeing some comedy rounded off with a trip to Byron Burger. Which is pretty much my default burger restaurant. When I am in London. You know exactly what you are going to get there and their burgers are tasty.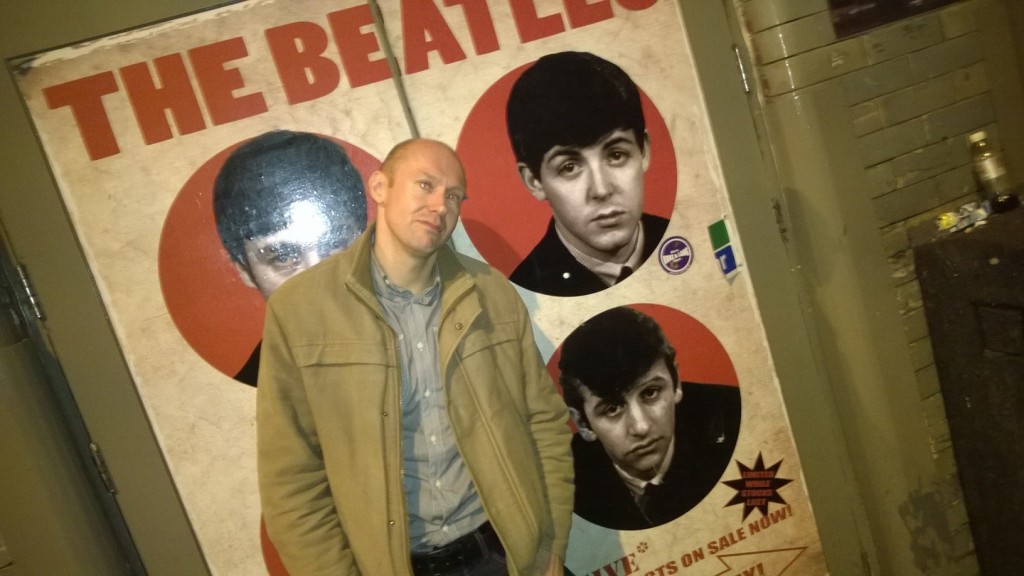 Tottenham Hotspur have signed a deal with the Beavertown Brewery to be the official craft beer of their new stadium. Therefore I thought I better have a can of their Neck Oil Beer to wash my food down with. As an appreciation of the new connection with my football team.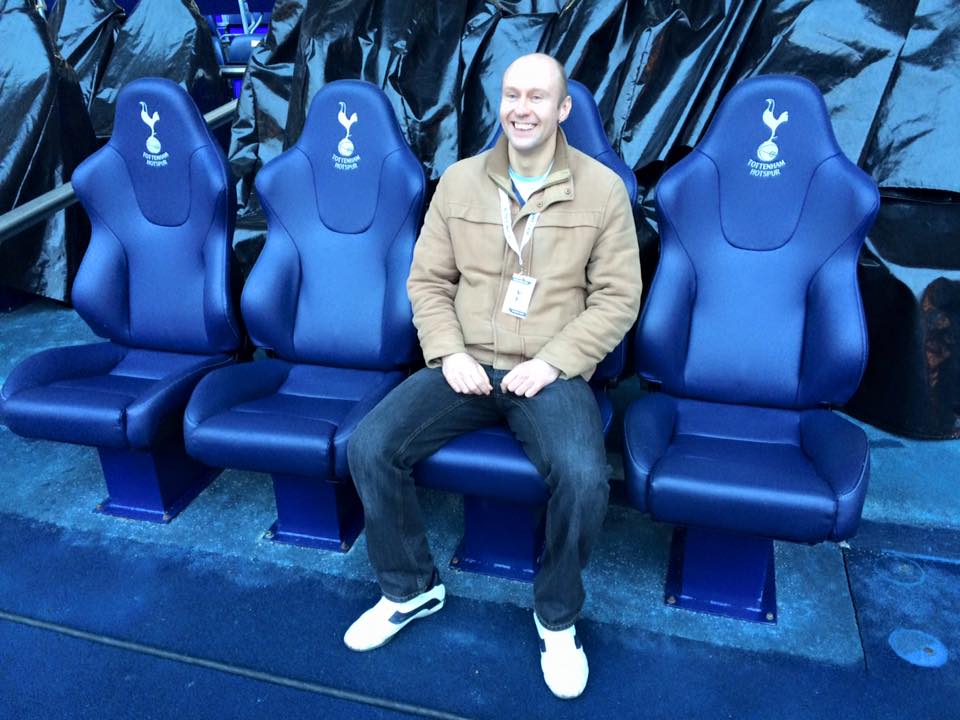 I like most of the country on Bank Holiday Monday watched the last ever episode of Car Share. Peter Kay and Sian Gibson are both great in it. The story line works and makes total sense. The dialogue is top quality comedy. But as I have said previously. The thing I really love about it is the additional comedy from the radio station and the ace visual jokes. That have been getting better with every programme.
In the last show there were at least three things I spotted in the shot as the car was driving around that made me laugh out loud. Ranging from stickers on cars, to posters and shop signs. I would imagine that I missed lots of other gags. Some of those radio adverts are genius. I think he has ended it at the right time. As great creators and writers always do with these projects.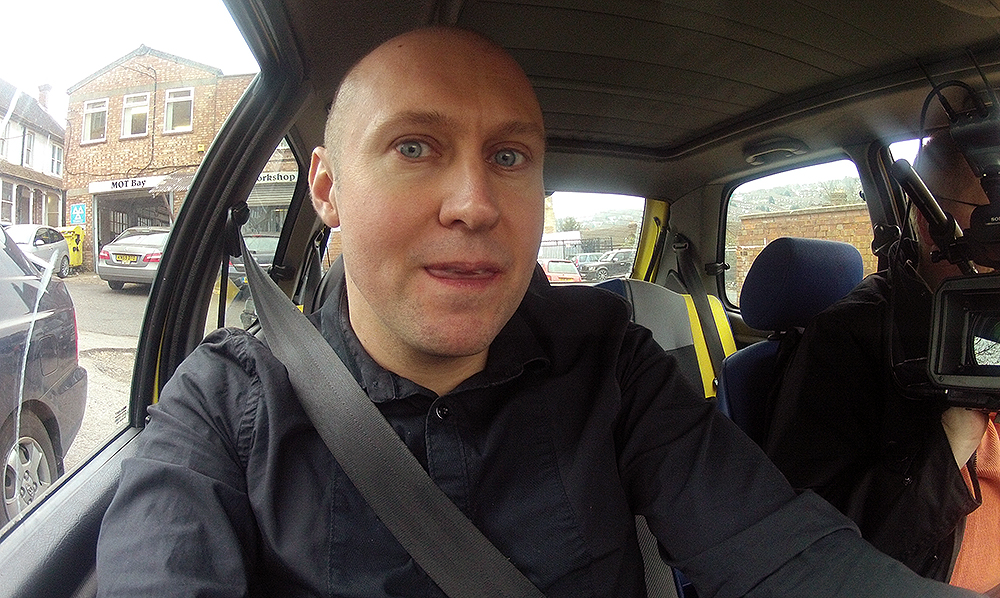 Yesterday I had my six monthly hospital appointment for my ears. I have had problems with them for the last three years. I am not sure if it is as a result of years of wearing headphones or of too many loud music gigs. But they do get quite bunged up. Therefore twice a year I have to go and have them basically hoovered out.
They have a special machine that can shall we say remove any debris from the area. It does make a weird noise and give you a slightly odd sensation, when it is happening. There is also a camera attached, so you can see what is going on. But as I am so squeamish. I try not to look. I always feel happier that I can hear much better after having it done. l am already booked in for my next appointment in December.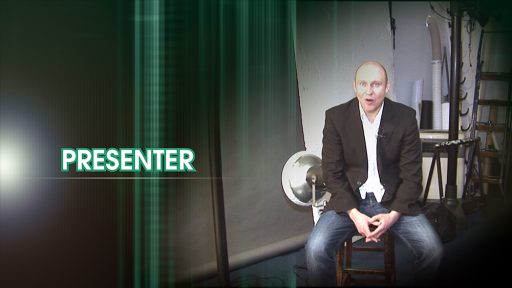 Have fun and we will catch up again in a couple of weeks. Cheers Neil