I have mentioned before that with these busy lives we all lead how hard it is to arrange a simple night out with friends. You have to plan these things well in advance or get lucky by picking a random date you can all make. Happily the stars aligned for me and a group of my mates recently, as at fairly short notice we managed to agree to all meet up for drinks a couple of Fridays ago.
I will admit in theory it should be easier for me to be available, as I am the only one of the gang who is not married with children. In my defence though, I do keep myself nice and busy. I tend to book things in the diary months in advance. We decided to go out in Windsor as it was a pretty good central location. Plus we had not been there for a while. I stayed at one of their houses and met the other two there in a pub.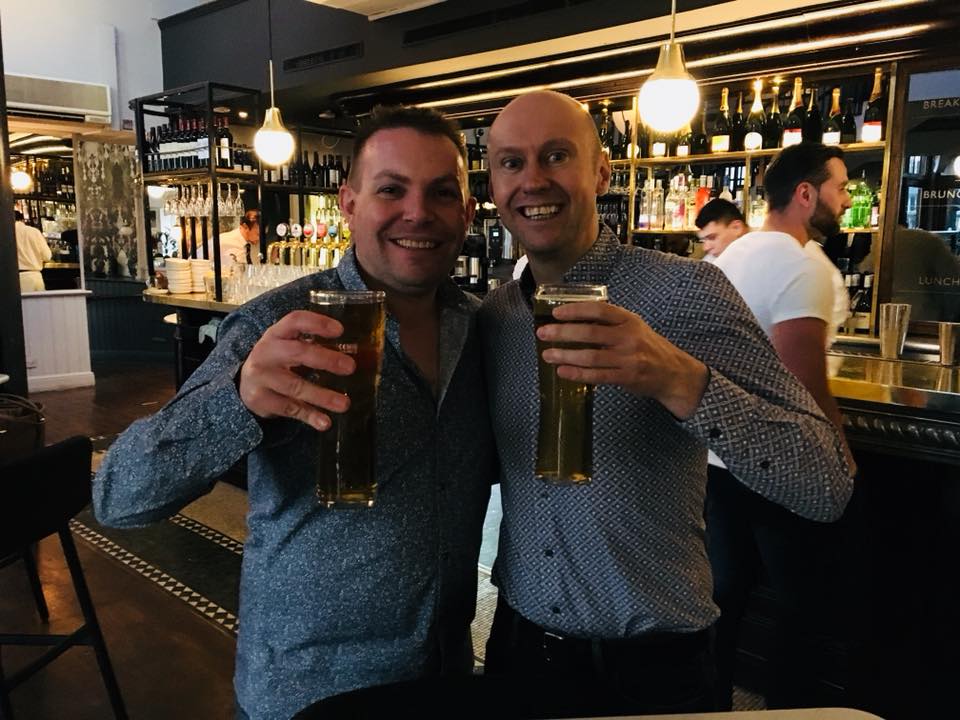 We actually started off in Eton. There are quite a few good venues in that area, many of which we had already experienced in the past. We got the evening underway at The Henry VI. It is a quality pub and it normally has some live music during the weekend. There was a guy singing and playing the guitar, while we were in there. Next we then headed just up the road to The George Inn to sample some of the ales from the local Windsor & Eton Brewery.
We ended the night in The King and Castle in Windsor, which is right opposite the Castle. It was a top evening. We spent the entire time chatting, joking and laughing. None of us can remember what we talked about, but we know we spent a large part of the evening just laughing, which is the sign of a good night. That is exactly how things should be with great friends, who you feel totally at ease with just being completely lost in the moment with them.
I first became aware of the Mischief Theatre Company when I was talking to an actress friend of mine, who said she was hearing good things about a show that was a success at the Edinburgh Festival. It was due to come to the West End and she said it was worth seeing. That play was "The Play That Goes Wrong". I eventually got round to seeing it. I went with a mate to see a matinee performance. We sat in the stalls. I really cannot remember the last time I laughed so much during a theatre show. It was brilliant from start to finish.
The members of the company write produce and perform in all of their shows. Well they do initially until they move on to their next show or when it goes on an UK Tour. The original cast of the "Play That Goes Wrong" even took it to Broadway. It was a huge hit in New York. It is actually still on in London and well worth seeing. The next play from them was Comedy About A Bank Robbery. I watched this in the West End with once again the original cast of the Mischief theatre players in it. It was also amazing, fast paced clever and funny.
They then thought they would try their hand at something festive and came up with Peter Pan Goes Wrong, Which was again brilliant. I happily also saw this with the original cast. In fact I have seen all of their shows early enough to see the founding members of this great collective perform in them. I recognise them all and know who they all are now. They are all fantastically talented actors with excellent comedy timing. Why am I telling you all this, you may ask?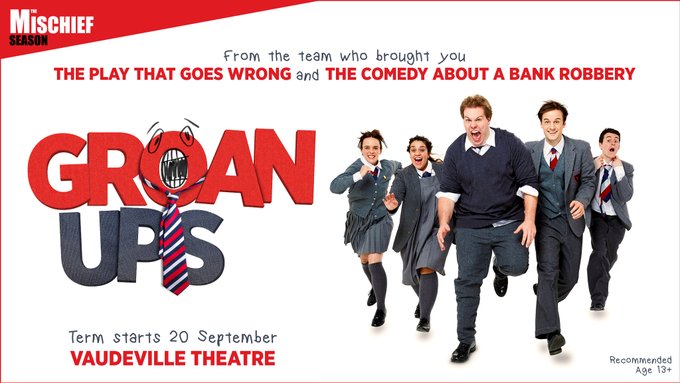 Well last week I went and saw their latest offering called Groan Ups at the Vaudeville Theatre in London. I thoroughly enjoyed it and felt it was very original and funny. While still keeping with the style they are known for. Nobody is doing what the Mischief Theatre Company is currently. They have developed their own brand of craziness and creativity. That is extremely slick and very funny.
Groan Ups follows the lives of four children from their first year at school through to secondary school then on to a reunion. It is full of well-structured topical jokes and quality visual set pieces. There is a lot of silliness but I would expect nothing less and be disappointed if there was not. The staging and transition through the years is also so nicely done. I had a wonderful time seeing this show. It is ace.
The Mischief Theatre Company has a residency at the Vaudeville Theatre. They will be putting on a few different shows. The next of these opens on the 14th December and is called Magic Goes Wrong. That they have put together with help from the legendary American magicians Penn and Teller. I am already sure this will be excellent. I will definitely have to see it.
I want to wish them all the best with it. They seem like a decent bunch of people. Who as well as creating and performing very amusing shows, do a lot of charity fund raising to.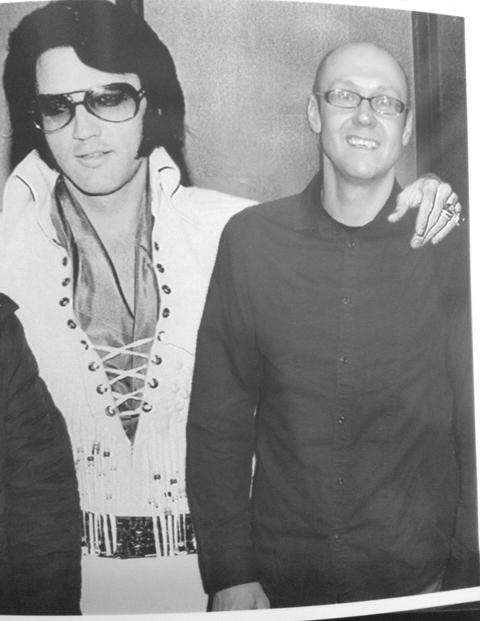 My mum and I are both big fans of Elvis Presley. Last year I was lucky enough to visit Graceland, which was amazing. She celebrated her 70th Birthday in September. For her present I got us tickets to see Elvis Presley in Concert Live on Screen with Live on Stage The Royal Philharmonic Orchestra and some members of Elvis's TCB Band. It sounded fantastic. I was looking forward to it as much as she was, I think.
To make the experience extra special I also booked us a night in a hotel right next to the O2 Arena, where the gig was taking place. It was last Sunday. We made our way to London around lunchtime and arrived in North Greenwich with plenty of time to relax before the gig. We were staying at the Intercontinental Hotel, which is so close to the venue, it even has its own walk way to get there. Which I must admit was very handy.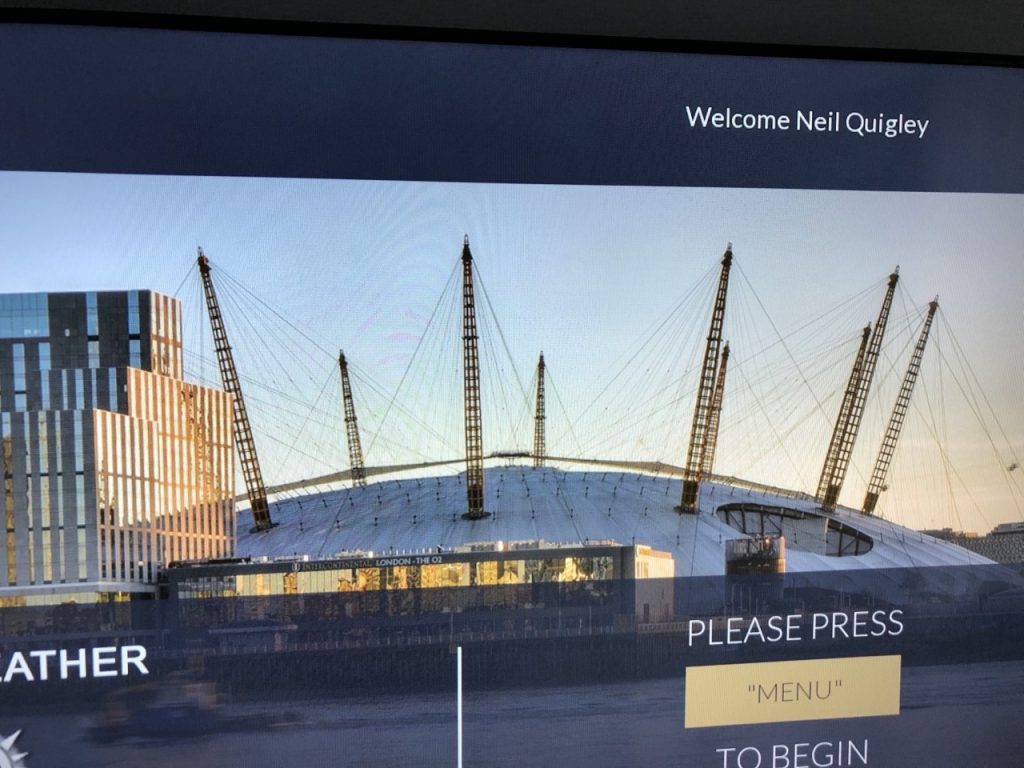 I treated her to a lovely meal in the Brasserie Restaurant that they have there. We just went for a main and a pudding, both of which were fantastic for the record. They also have a Sky Bar there on the eighteenth floor. We popped up there for a quick drink. It has great views over the river and the Canary Wharf area of the City. It was really chilled and relaxing in there with jazz music playing. Then it was time to get ready for the main event.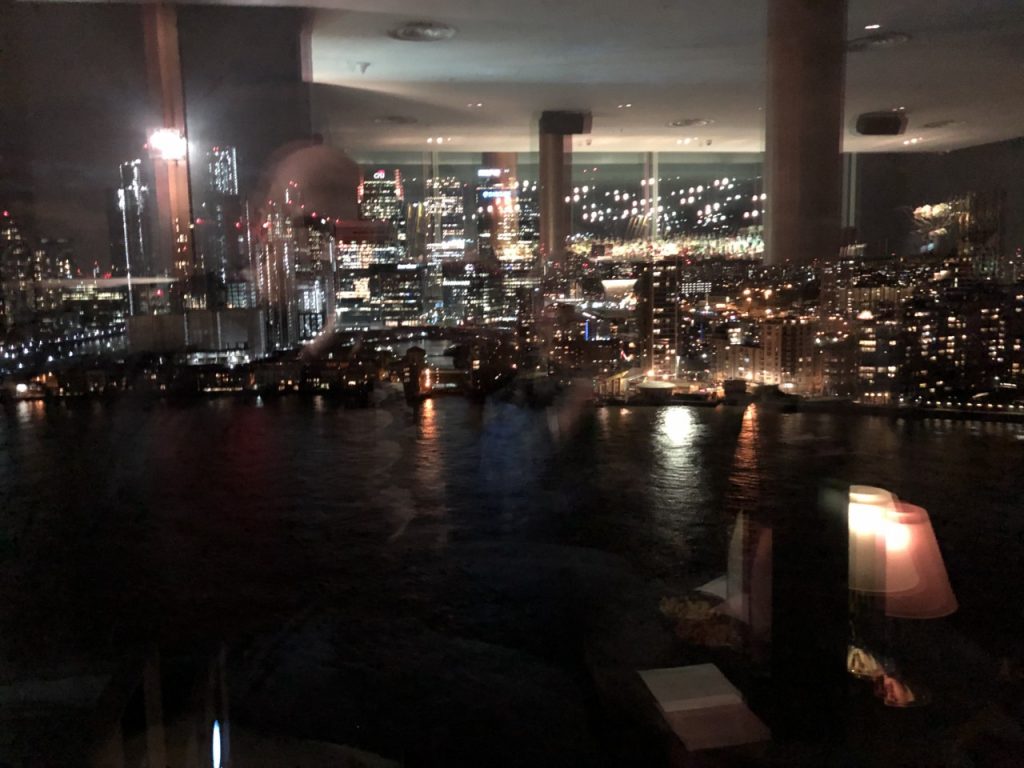 Using the special walk way between the hotel and the O2, we went and firstly collected our complimentary programmes and bags that I had organised, before going into the venue itself to enjoy a drink. It was then time to take our place ready for the start. I had got us some decent seats. We were seven rows from the front. Firstly the Royal Philharmonic Orchestra came out and played just an instrumental version of an Elvis song. Then Priscilla Presley appears on stage to set the scene and explain how this collaboration came about.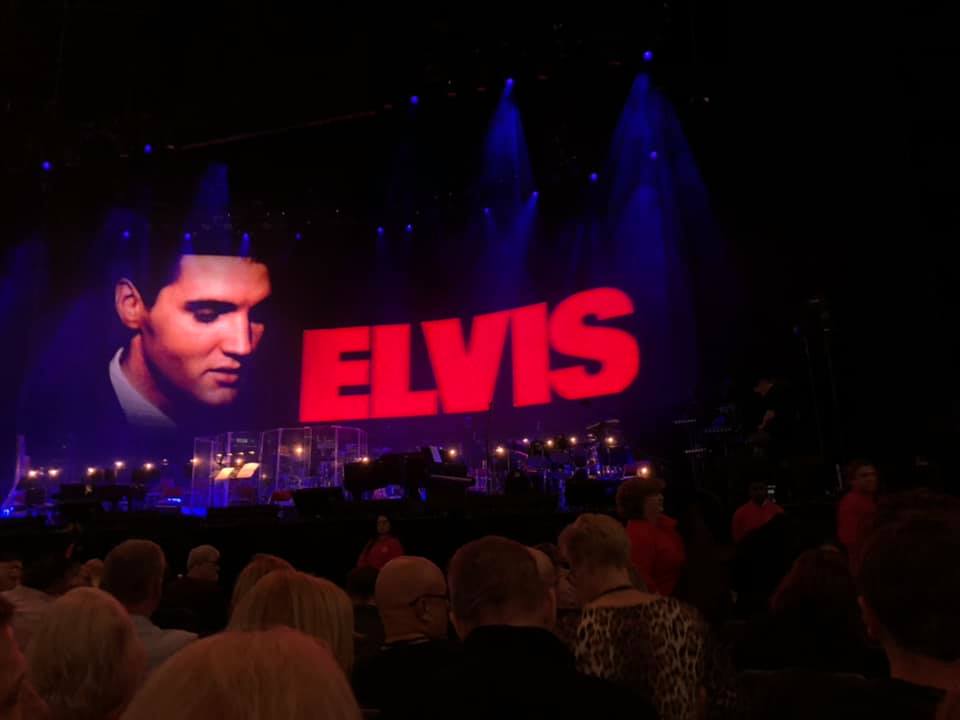 The orchestra then strike up and on the big screen right at the start of the first vocal Elvis appears singing totally in-sync with the music. The sound was brilliant, the live music was faultless and it was so cleverly done with Elvis singing and thanking the audience at the end of the songs. I was very impressed with how well the whole thing was put together. It cannot be easy to tie up live music with a video play out. Congratulations to the technical team. They did an excellent job.
We then had some more stories from Priscilla and Elvis's great friend Jerry Schilling. They then introduced on to the stage what was the highlight of the night for me, some original members of the TCB Band. This was Elvis's band of musicians he hand-picked, who played with him from around 1969 until the end of his life. For any non-Elvis fans TCB stands for Taking Care of Business. That was his mantra for looking after family, friends and employees. Plus it made up the work ethic for putting on shows and performing for his fans.
He had a massive TCB ring that he used to wear. Those initials were often on his clothes, in his cars and they were even on the tails of the two planes that he owned. They always featured alongside the logo a flash of lightning, meaning "Taking Care of Business in a flash" It is a philosophy and a way of dealing with things, which personally I really like and admire. Looking after people around you the best way you can. I own a couple of items of Elvis branded clothing that proudly display the TCB insignia.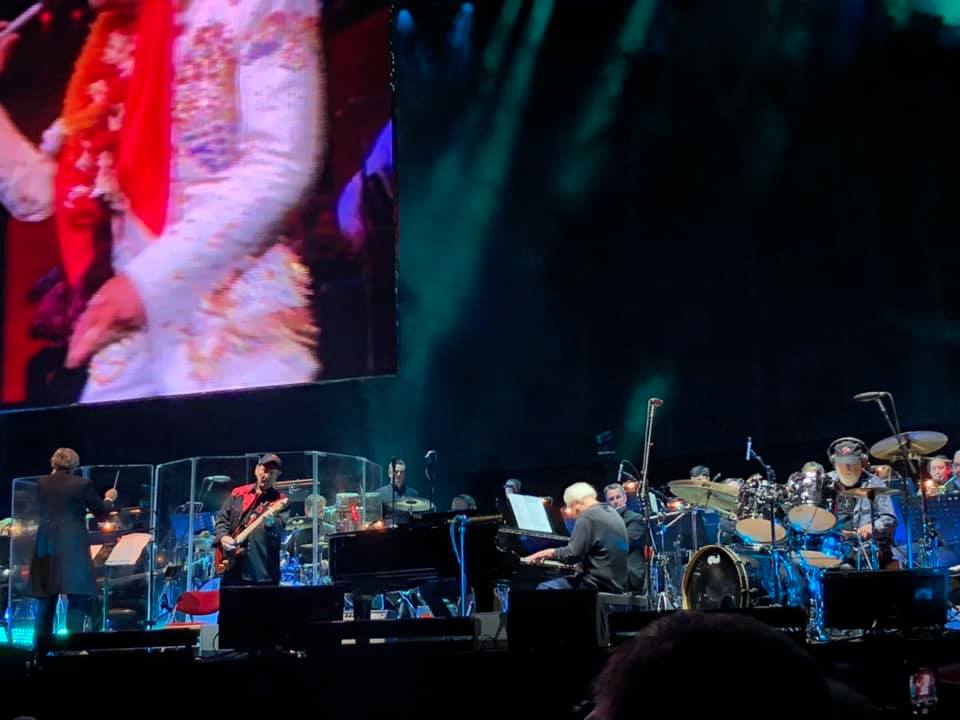 The TCB band members performing at the 02 were his lead guitarist James Burton, who is just sensational, his keyboard player Glen D Martin, who also arranged many of "The Kings" hit songs and lastly his drummer Ronnie Tutt, who is considered by many as one of the best drummers of all time. Seeing those guys on stage together with a video of Elvis is the closest I could ever get to seeing the real thing. They had monitors on stage and just like they did when he was alive they were watching him closely on screen to feel the music and the direction from him on the flow of songs. For me it was truly magical.
The TCB Band members joined the Orchestra for a few songs at the end of each of the two halves. There was just something way more special about the songs they were involved with. During the second half Priscilla and Jerry came back out to talk us through some home videos from their private collection. They performed a lot of his big songs and as I said earlier they all sounded and looked great. They included his sense of fun on stage, the faces he would pull and how sometimes he would change the lyrics of songs for a laugh. I was in good company as Brian May from Queen was also in the audience watching it.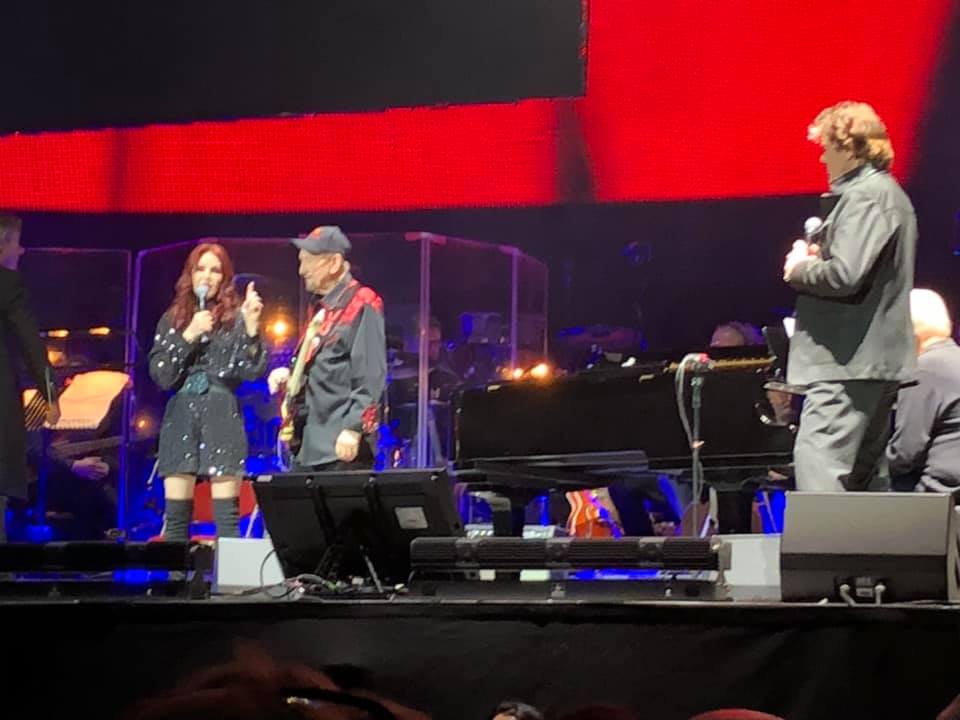 Both my mum and I had a brilliant night singing and dancing along. It was expertly put together and produced, I loved it! Afterwards we returned to the hotel, found the bar and had a couple of glasses of wine to relax and unwind, while talking about the gig. We then went to bed on a lovely post performance high. The power of music in life should never be underestimated. I am so pleased I caught this show.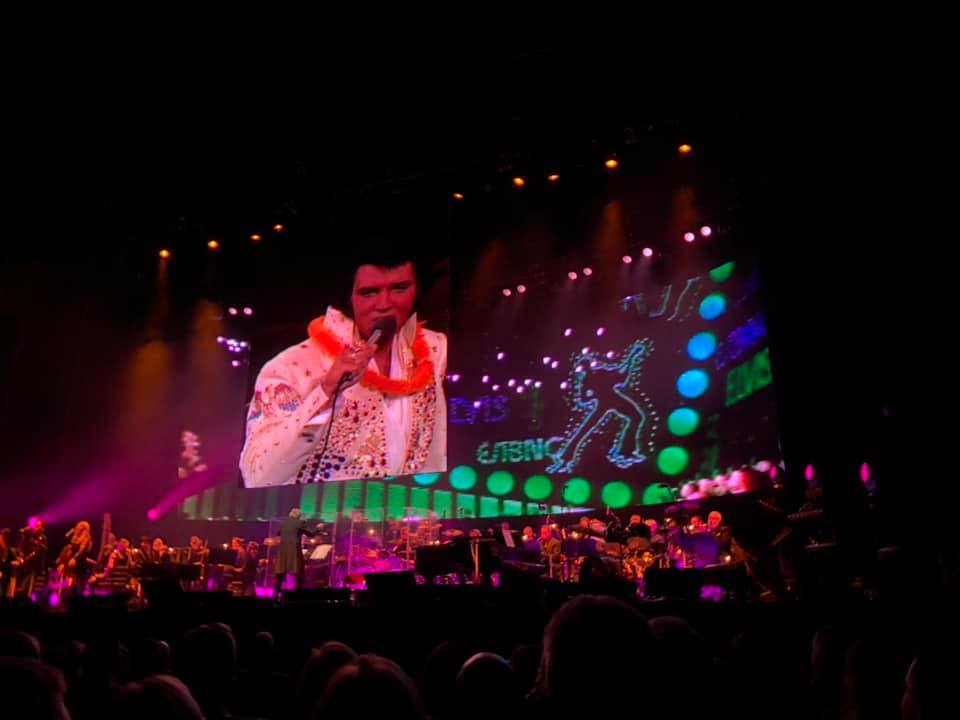 I was involved in another Quiz show development run through recently. When you are trying to get something brand new on to the television, you need to test it to find out what works and what does not. If the thing you are producing is a game show of some kind, you need "contestants" to play it. This is where I come in. I really enjoy answering questions, so therefore I always like being involved with this kind of thing and jump at any opportunity to do so.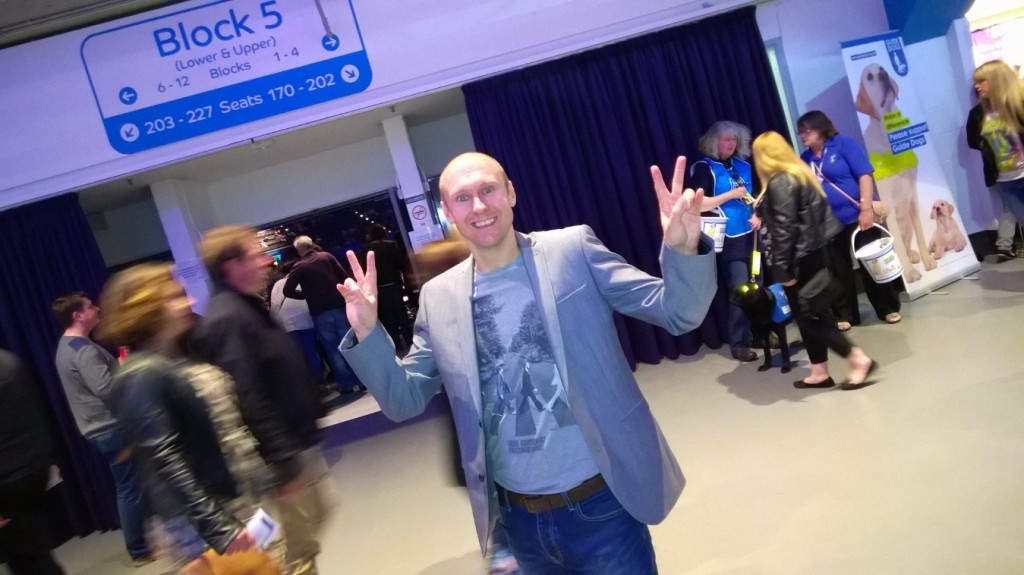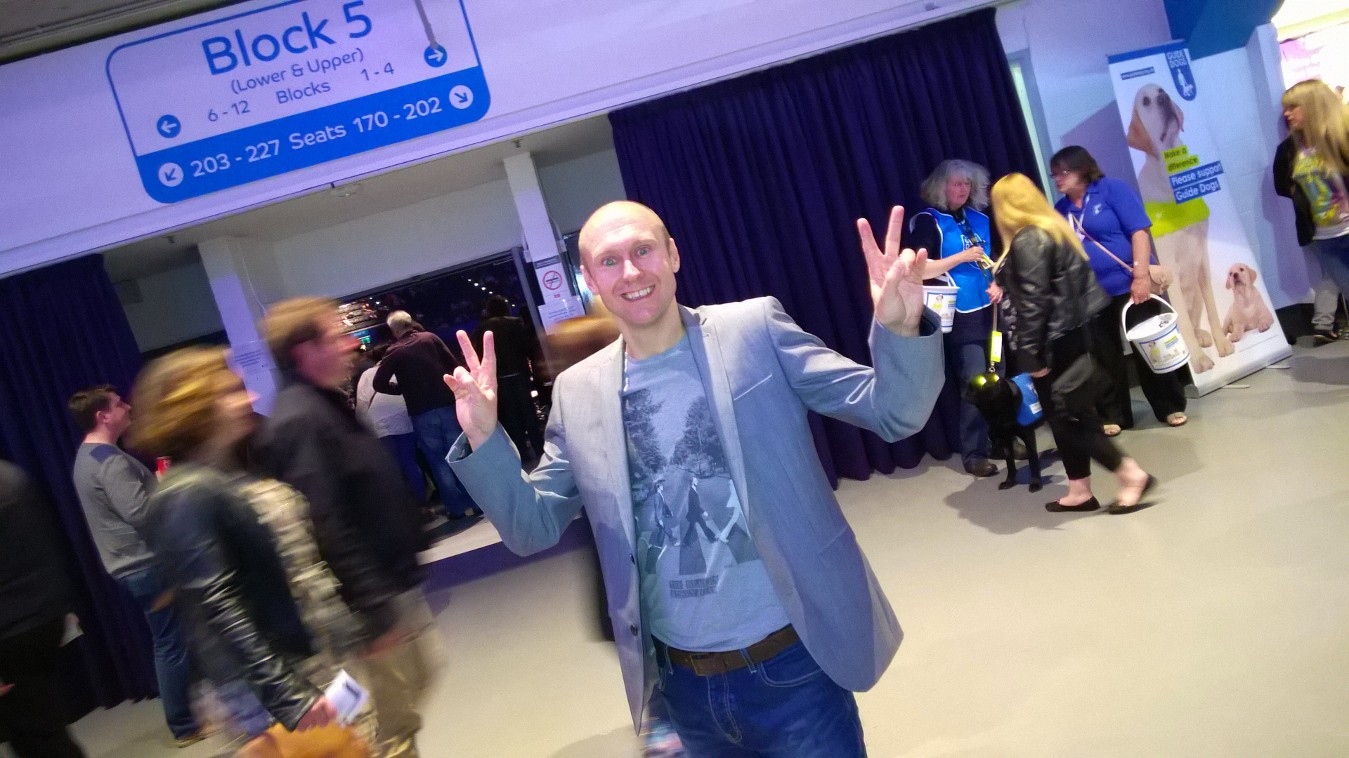 In this latest one, which took place in Central London I was paired up with somebody I had met previously, as it was a two player quiz. It was the first time I had played this particular game. I cannot tell you too much about it yet, as it is still in development. The production company are in the process of pitching it to television channels in the hope that they will buy it. In fact we were demonstrating it to a major channel's representatives on this occasion.
What I can say is that it was an equally fun and frustrating game. It will be one of those that you can really shout along with at home. I like the idea behind it and the jeopardy involved throughout it. My partner and I actually won. Which I must confess I was pretty happy about. I am very competitive and I always enjoy winning. It was a fun couple of hours basically showing off in front of a crowd. It is always something I have a great time doing. I am hoping to do more of these things with this production company in the future. If it does make it on to the television, I will then be able to point it out to you.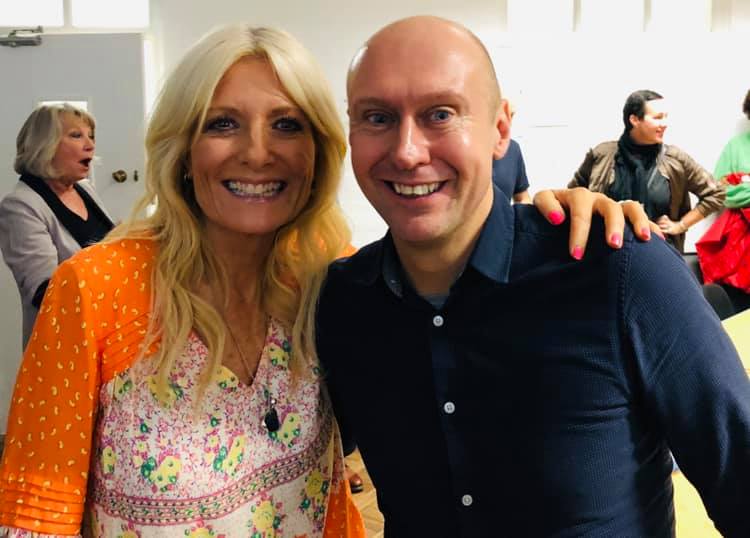 I have now been to two Spurs home games with our new manager Jose Mourinho in charge. We have won both of these games, which is always a good thing. We still seem to have some problems at the back but we have no such issues at the other end with even Moussa Sissoko scoring his first goal for the club. Already in his short time with us the new boss has quite clearly tweaked the tactics slightly and adjusted the positions and roles of a few players. Which to be fair to him does seem to be mainly working.
He is already starting to win me over with what he is saying and of course the results he is getting. Unfortunately football is a results business and sadly for whatever reasons Mauricio Pochettino was not getting them this season. He is a great coach. He will get another big job soon and he will be very successful by the way. I am off to see us face Burnley at home this afternoon. Always a tough match, but one I hope and think we can win.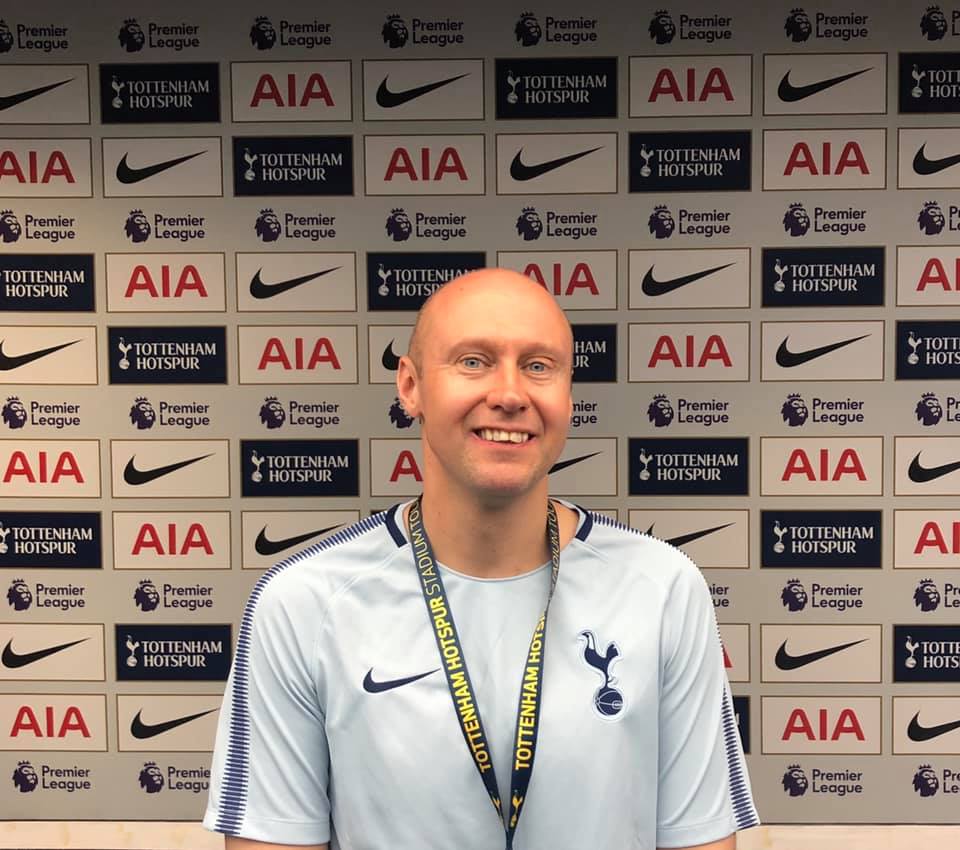 It is my birthday this Tuesday. Unusually for me I have not really got anything planned or organised this year for the day itself. Mind you I am off to The Comedy Store the night before, which will be good. I do also have plans for the following weekend. Therefore I am pretty sure I will manage enough celebrating of it.
It is not a landmark one as such, so no need to mark it with anything too special. But I expect I will end up doing something for it. I will tell you what that was when we speak next.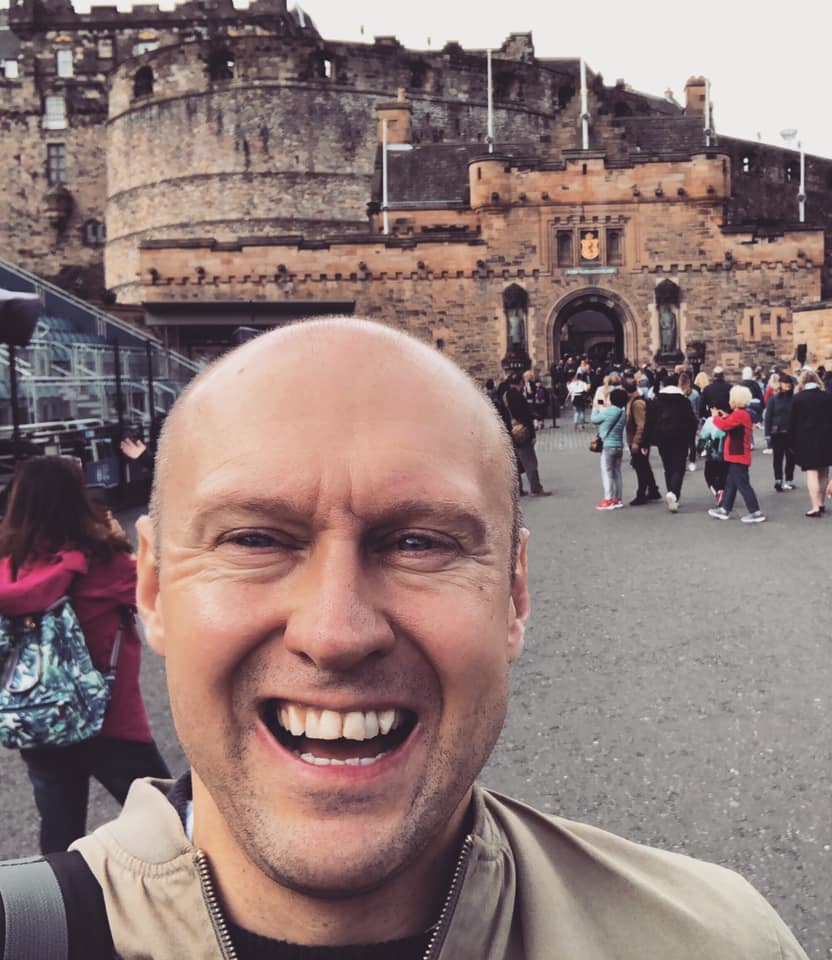 Have fun and we will catch up again in a couple of weeks. Cheers Neil.