Hi there, how are you doing? I hope you have had a really good couple of weeks. I spent one week recovering from my epic trip to America. Learning to live in England again. While getting used to working and not spending all day sightseeing. Then once I was in the groove again. I went up to Scotland for the weekend.
I had wanted to go to the Edinburgh Fringe Festival for a long time. I managed to find a gap in my schedule. That fitted in with the month long event. Well a few days of it at least. When I was considering the idea. I stumbled across what I thought was some reasonably priced accommodation. So I booked it up online there and then. And the decision to go was made.
I then had to work out how to get there. I was thinking of the train at first. But I only had a few days. And that mode of transport would of have eaten in to my time. In the end I decided to fly from Luton to Edinburgh. I managed to find a suitable return flight with Easy Jet.
I knew a few people who were performing there. Who I had met through the Comedy Night. I did as part of the Tringe Festival, six years ago. That is the point where my interest in going to Edinburgh increased further. But it still took me all this time to make it happen.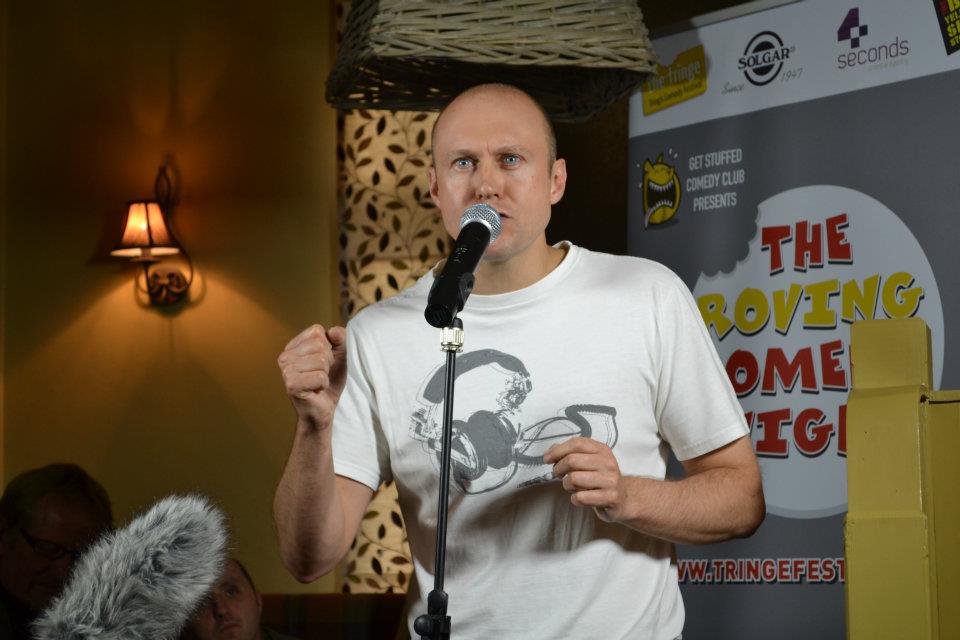 I flew out from Luton late on the Thursday afternoon. Thanks to a small delay with the flight. I did not arrive in Scotland until after six.  As I wanted to get to the Bed and Breakfast. As quickly and easily as possible. I had ordered a meet and greet Taxi.
He was meant to be there waiting with my name on a board. When I got there. He wasn't. It took me a good ten minutes to find him. Mind you when I did. He was holding the board with my name on. I will be honest it was not as magical, as I Imagined. I thought it might be a bit like Love Actually. But it very much was not.
Anyway we got through the Edinburgh traffic. He dropped me off at the Bed and Breakfast. That I had blindly booked on price alone. I did think it looked possible to walk to the City Centre from there. Once I did a little bit more research on the place just before I went.
I was met by the owner. Who was brilliant. He checked me in. And then offered to run me in to town in his own car. I cannot see Basil Fawlty doing that. I dumped my bag in the room and off we went. It was possible to walk there in about twenty minutes. But this was my first night. And as time was very tight. I wanted to get things going a soon as possible, so I accepted the lift.
He dropped me just before the Royal Mile. I needed some food. The first place I saw was a Pizza Express. So I was straight in there to get myself a table. A few days before I left I had made a list of a few acts I would like to see, if I possibly could. I wanted to see one show on the first night. I chose to see Gary Delaney from my list.
While I was waiting for my food. I ordered a ticket online for his show. The more well known comedians tend to sell out. So turning up at the venue and hoping for a ticket is risky. It is easier to book it online. There are several places where you can print out and collect your tickets. One of them was near me on the Royal Mile. I finished my Pasta dish. Then went to find it.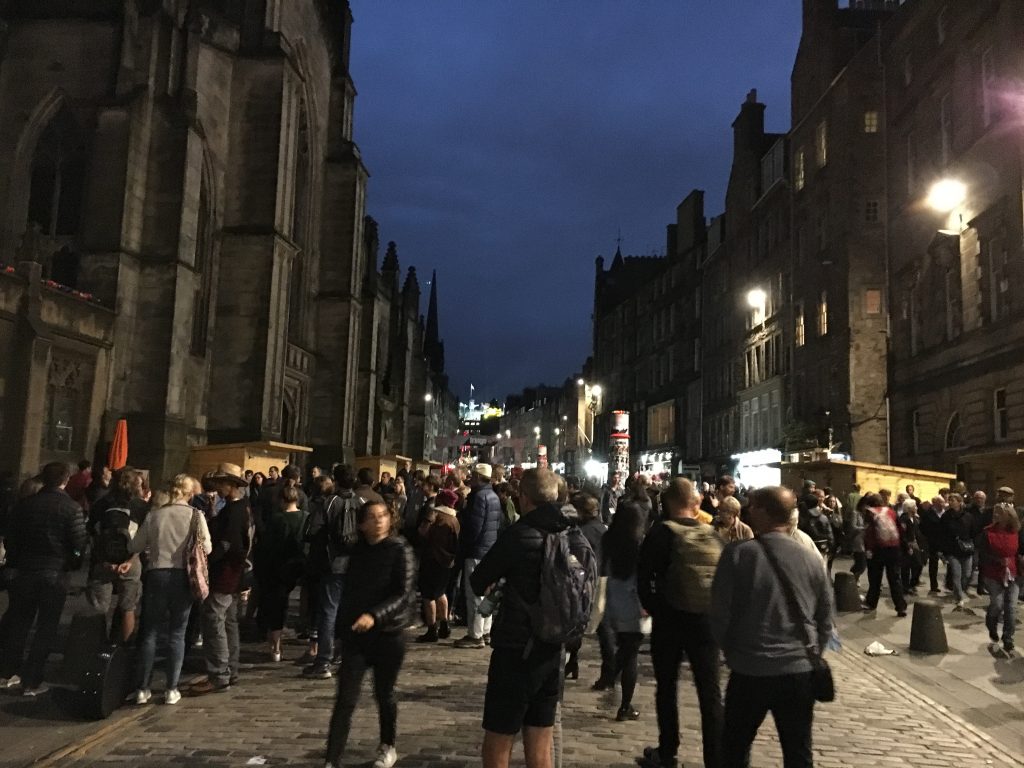 My first experience of the Royal Mile during the Festival was crazy. It was packed with people, street performers and littered with small stages with things happening on them. I located the ticket place and went in. A very helpful lady showed me what I needed to do to print out my ticket. She also gave me a handy map featuring all the venues. And she scribbled the route on it. That I needed to get to where Gary Delaney was playing later.
He was at the Pleasance. Which is one of the main venues. Of which there are about four or five. They all have multiple rooms of differing sizes at the same location. They are all surrounded by their own little village's with bars and food outlets. Plus seats and tables to meet people at. I got there in good time for the gig. So I thought I would try a pint of the Edinburgh Festival Ale. Which was actually pretty nice, to be fair.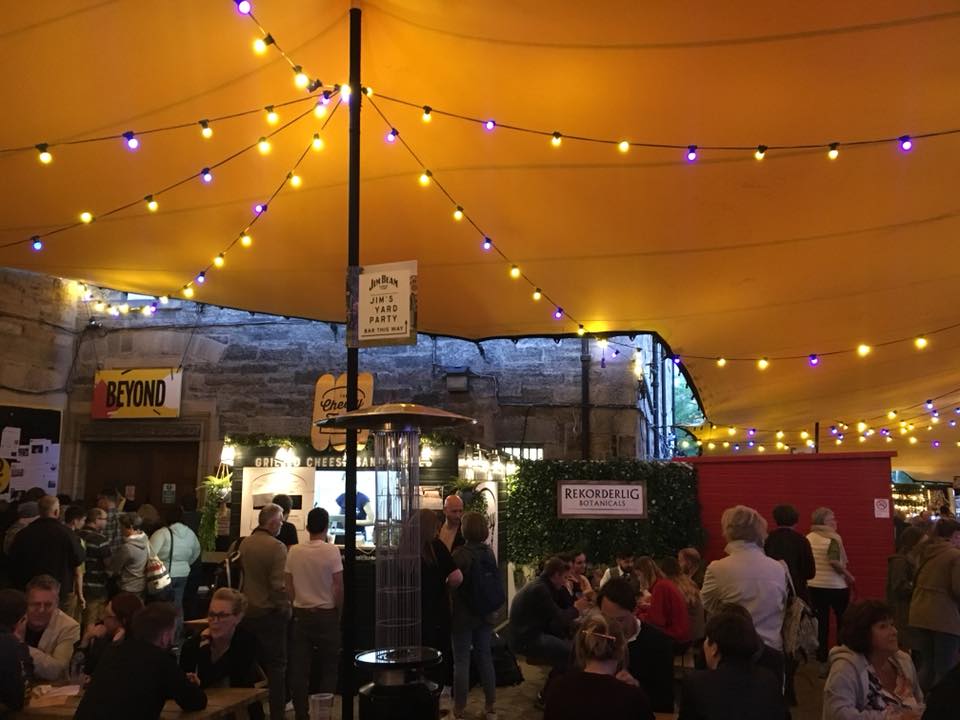 The show was in the Pleasance Beyond. The ticket gets you in. Then depending on where you were in the queue. It will determine where you sit. Before the show started. He had some music playing. With jokes from his Twitter feed displayed on a giant screen on the stage. These were already making me laugh. So I knew I was going to be in for a good time.
I had seen him a few times of various television shows. I was also aware of his work from other shows that he has written for. He is married to Sarah Millican. And he wrote for her TV Programme. He is  a teller of short, smart and snappy jokes. So reels off a lot of very funny and clever one liners.
He breaks them up a little. By using the screen on stage for a few bits and pieces. He had an actual paper pile of gags. That he had removed from the show for being potentially borderline in taste and decency. Every time a joke got a big ooh from the audience. He selected one of these jokes to read at the end. We were having such a good time. We were just reacting in that way for fun. And to hear some more jokes at the end.
The show was very funny. He admitted himself that he used to be a dead pan comic. But now he is enjoying telling the jokes so much. He even makes himself laugh on occasions. Which I think is great.
It was an excellent start to my first Fringe. I just happened to be outside having another pint of the Fringe Ale. When he left the venue to have a well deserved drink with some friends of his in the courtyard. It is not all rock and roll this comedy.
I saw quite a lot of comedians walking about. While I was there. Most are only doing one or two shows a day. So they have lots of time on their hands. Plus all comics love comedy. So they are also trying to see as many shows as they can. And catch and support all their mates performances.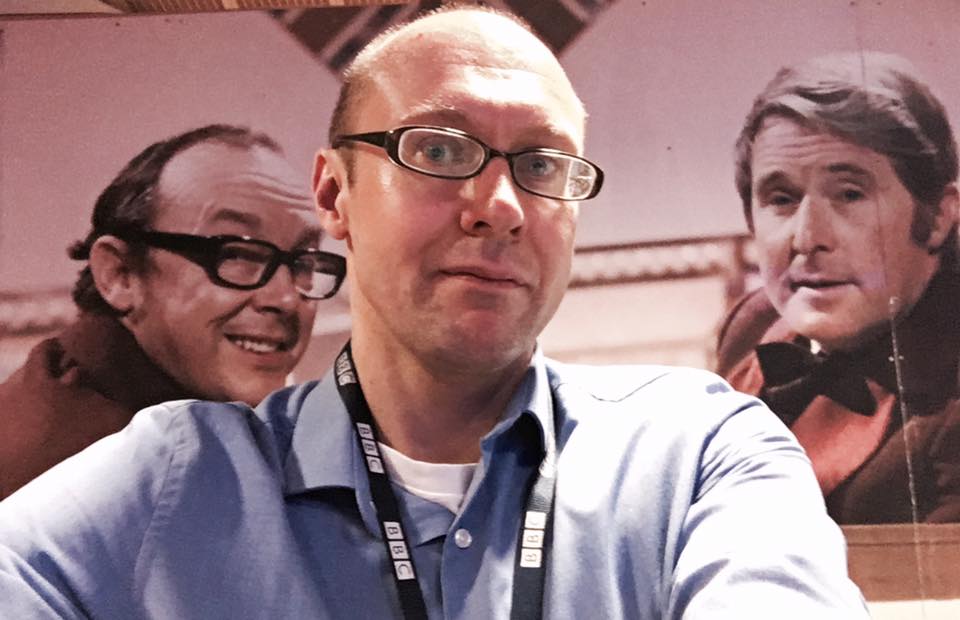 I saw Marcus Brigstocke, Sarah Pascoe, Nina Conti, Lucy Porter and Hal Cruttenden to mention but a few. I just saw the one gig on the first night. I thought I would ease myself in gently. So after I had finished my beer. It was back to the B & B to grab some sleep.
I was up reasonably early the next day. After enjoying a full Scottish Breakfast. Which appears to be an English fry up. Just in Scotland. I went back to my room to plan my day. I wanted to see Silky's show called Zuiq. Plus fellow former Tringe Rover Olaf Falafel's "There is No I in Idiot. And the man behind the Tringe Festival himself Ben Moorhouse. Who is there putting on intimate gigs in his vintage cinema van called Audrey. Under the guise of the Reel Comedy Club. See what he has done there.
I booked tickets for Silky and Reel Comedy via the Edinburgh Fringe website. I also got one for Matt Forde for that evening. I had seen him do a very small warm up gig in Berkhampsted about five years ago. Since then he has got his own television and radio shows. So I thought it was time for me to see him again. Olaf's show was part of the Free Fringe. No tickets are required. You just arrive at the venue and hope there is room to get in.
I messaged Silky before I left the hotel to tell him I was coming to the gig. He suggested I see Alex Love perform at a venue right next to his. Before his show began. I had the time to do it. So I left for the City Centre. This time taking the lovely walk through the park to get there. I picked up all my pre-ordered tickets for the day. From my now usual box office along the Royal Mile. Then went to where Alex Love was playing.
I managed to get a ticket for his gig there. His show was called "How To Win A Pub Quiz." The first half was his tips on how to achieve this. With plenty of jokes of course thrown in. The second half. He put us in to teams. And did a little fun Pub Quiz. My team finished fifth. The whole hour was good fun. It was nice to see someone new.
I had about five minutes to get to Silky's gig. However that was just over the road. So I made it in plenty of time. I have seen him perform quite a few times in Tring over the years. He is always brilliant. I have been lucky enough to have a pint and chat with him to after gigs. He is a top fella. The show he is doing "Zuiq" is a lunchtime reverse Quiz.
He gives the audience Trivial Pursuit Cards. Puts them in to teams. There are then several funny rounds. Where people read out their favourite answer from their cards. While Silky either has to give the correct question or make the audience laugh with his made up one. If he achieves either. He gets a point. Every team can get points. It is in a way the whole room against him. He won!
It is all done in such a fun, inclusive and extremely entertaining way. The atmosphere is so relaxed. He also plays the guitar and sings. So there are some musical interludes.
It is basically just lots of fun. And I must admit it was educational to. I actually learnt a few things. If you are in Edinburgh before the end of the Festival. You must check this out. It is on everyday 1.15pm at The Stand Comedy Club.
Silky is also doing a full stand up show at night. I really wanted to see this to. But annoyingly I simply ran out of time. I really cannot stress how many different and brilliant shows are on up there. You cannot possibly get to see everything you want to. Either because they clash time wise. Or as you cannot get between the venues in time because some of them are so spread out.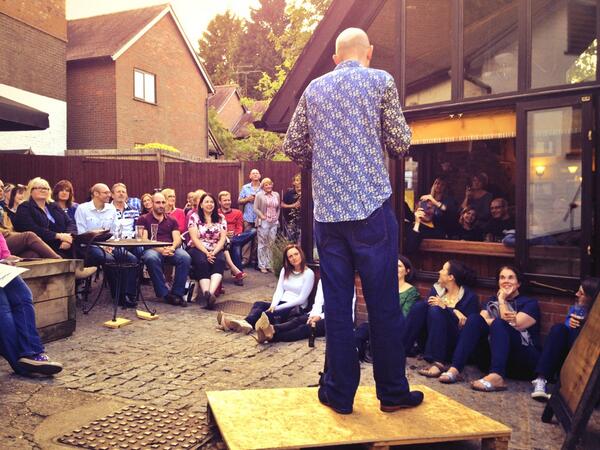 Talking of which I only got the chance to have a really quick chat with Silky at the end of his show. Before I had to dash off for the twenty minute walk. To see Olaf Falafel perform at the Pear Tree. I saw him do his previous Edinburgh Show at the Museum of Comedy last year.
So I was looking forward to this new one. It did not disappoint. I have been lucky enough to gig with him a couple of times over the years.  He always goes down well with the audience. He has a very good act.
His latest show is funny, amusing, entertaining and surreal. There are some very good and clever actual jokes in it to. He does seem to always manage to get one of his jokes. In the best jokes lists of the Festival.
He is such a confident and assured performer. Which is great to see. I really enjoyed it and would recommend seeing it. If you fancy some silly and joyful fun. I managed to grab a quick word with him after. It was really nice to catch up, albeit very briefly.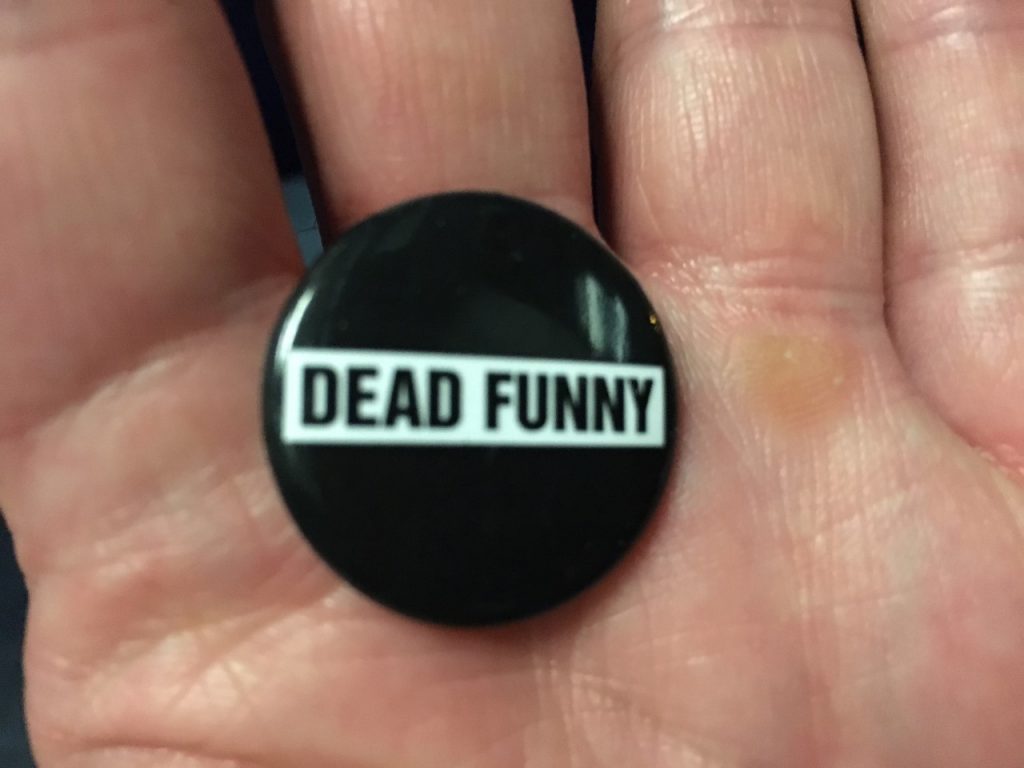 Next there was just time to grab a bite to eat in Bella Pasta. Before strolling across Edinburgh to The Assembly Rooms. Where Audrey the Vintage Cinema Bus was parked. I arrived there and grabbed a quick drink. Before seeing its proprietor and curator of comedy Ben Moorhouse. It is a lovely little cosy venue. Their were four comics and a MC on the bill. For the comedy gig that I had booked.
It was basically comedians doing about ten minute set's. As a bit of a teaser for their full solo comedy shows. They are doing elsewhere.  Like everywhere at the Fringe. The atmosphere was fun and friendly. Apart from one bit of good natured heckling from a gentlemen in the audience towards the end. Heckling is actually quite rare at gigs.
I had a catch up with Ben. He was looking very dapper in a stylish waist coast. He was really enjoying the Fringe. And having a great time. Seeing so many comedians come and play in his lovely little mobile venue.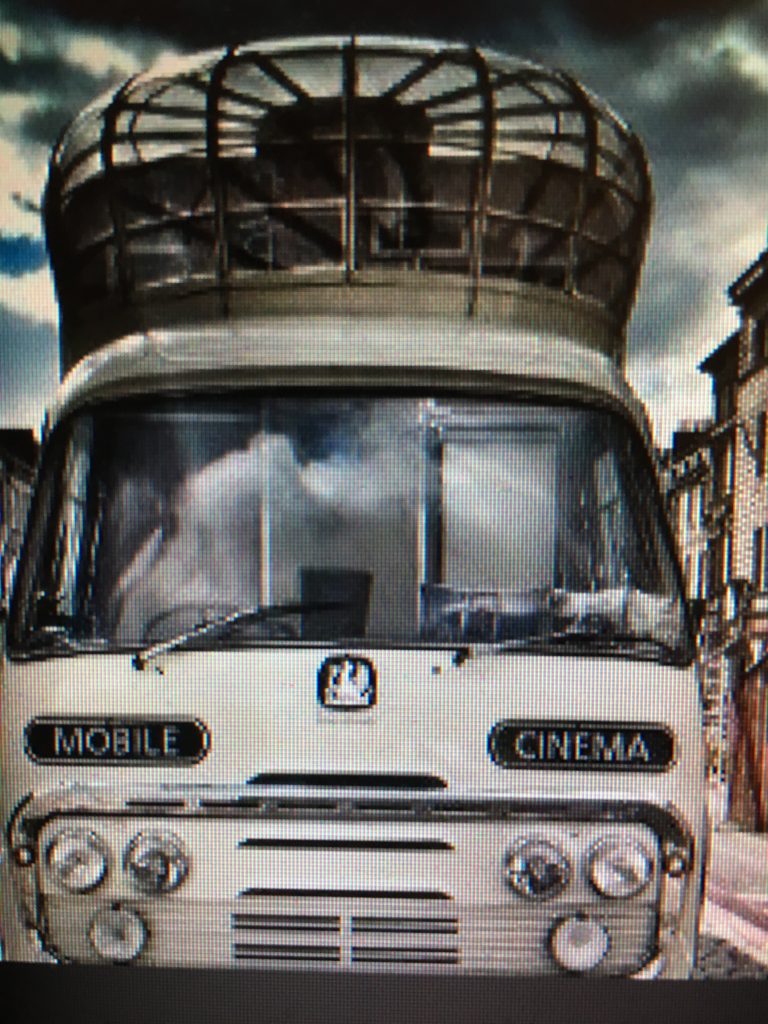 Finally for my fifth and final gig of the day. It was back again to The Pleasance. To see Matt Forde's "Brexit Through The Gift Shop". It was a hilariously brilliant show. He is an excellent comedian. And a really good impressionist of Politicians and World Leaders.
His take on Donald Trump. Is truly a thing of wonder. I was even more impressed. As everyday now there is a new political scandal seemingly. So to keep a show like this topical and up to date. He must have to re-write bits of it every other day.
I am not the worlds biggest political expert. But I understood everything he was talking about. And most importantly found it very funny. It was a top hour of entertainment. I am glad that I made the decision to see it. As it is fair to say that there was quite a bit of competition in that time slot. Great fun!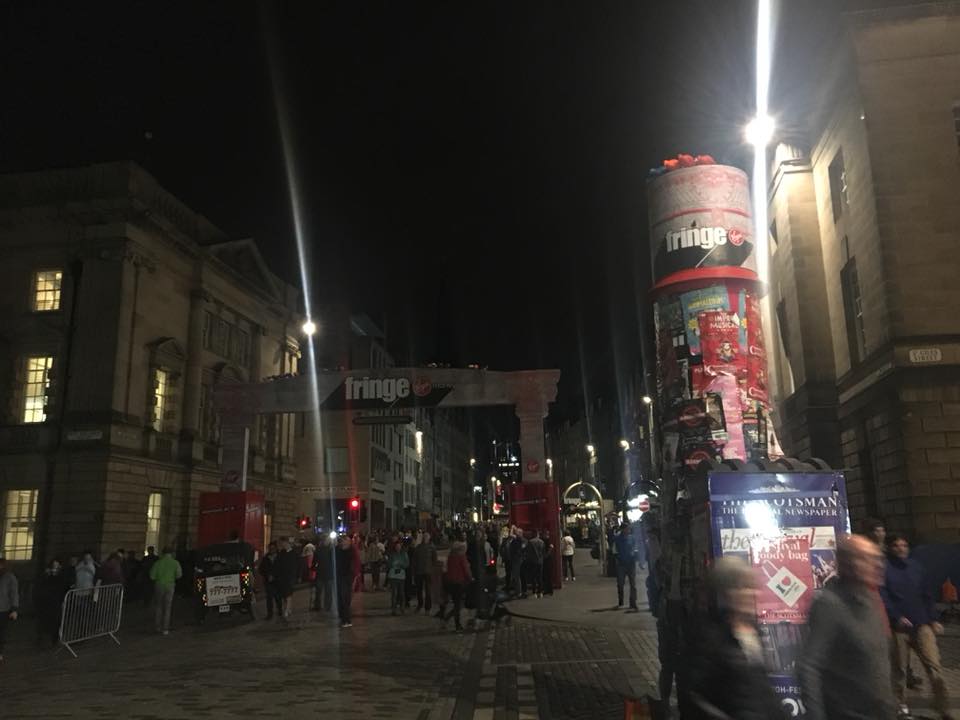 At this point I decided I had probably had enough comedy for one day. Therefore I went to find a couple of bars with some live music. I had a drink in a pub on the Royal Mile. That had a guy playing guitar and singing in. Then I stopped off at the Grey Friars Bobby Pub for one. To see another singer in there on my way "home".
I am a big fan of Frank Skinner and he used to do a very funny routine. Questioning the loyalty of Grey Friars Bobby. When I was in the pub having my drink. That is the first thing that sprung to mind. After a full day of enjoying live performances. I decided it was time to call it a night.
My first mission on the Saturday was to find a Sports Bar. That I could watch Newcastle against Tottenham Hotspur in. I managed to find one. Which was no easy feat bearing in mind that Hearts were playing Celtic at the same time. Luckily I found a place. That had at least two of their televisions showing the English game. I was very happy with the three points away. We rode our luck but a win is a win. It was a great start my day.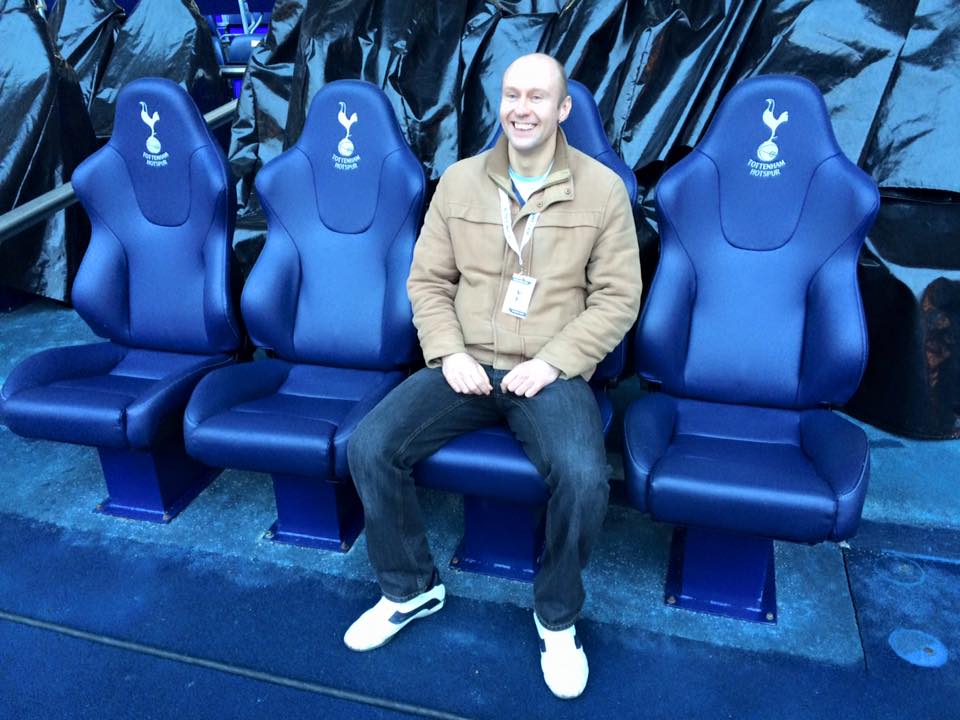 After my Sporting interlude. It was back to the comedy. Before I went to Edinburgh, as I said. I had picked out a few shows. That I would like to see, if I got the chance to. One of these was from a comedian and impressionist. Who also does parody songs called Naomi McDonald. I spotted her gig somewhere. It seemed a bit different. Therefore I tracked down the venue she was playing at and caught her performance.
I thought she was brilliant. Her impressions were spot on. She does a fantastic Fearne Cotton and Katie Price. Plus she does talking and singing Adele impressions. Both of which are amazing, It was a fun and entertaining show. I will definitely keep an eye out for her in the future.
I had about an hour before my next show. So I popped in to a London favourite of mine. And went to Bryon Burger. The service in there is normally very quick. But as they were so busy. It was a bit slower than I was expecting. Which meant I was tight on time getting to my next location.
To make it on time. I had to jog there. It was on the way there. That I decided to get into the spirit of the Fringe. With some Performance Art of my own. As I was running I tripped on the pavement. Shouted "penalty", for a moment it looked like I would recover and stay on my feet. But then I went crashing to the ground. Somehow I managed to break my fall. And get away with a slight bruise on my hand. All those years watching The Fall Guy, as a kid must have paid off.
I jumped straight back up and continued on my way to see a show. I had been wanting to see for ages. It did a long run in the West End of London. But I never managed to see it there. It won an Olivier Award to. However in Edinburgh. I finally got a ticket. And made it there for the start of the performance.
It was Show Stopper – "The Improvised Musical". And it was brilliant. It does exactly what it says on the tin. They take the title suggestions from the audience. The audience also get to say where it is set. And they can give four different musical styles that the songs the show contains have to be performed in.
Then it is over to the amazing cast. Who have to improvise a whole sixty minute musical. Making up dialogue and song lyrics on the spot. The one I saw was based around an Australian Hen do. It was ace. I have watched less entertaining musicals. That have been written and produced. The actors are top quality. Super talented people. It is another one well worth seeing. If you do ever get the chance.
Next it was Pete Firman with his latest comedy and magic show. That was brilliant. He is a really funny and likeable performer. And a top quality magician. Prior to this I had not been to a magic show for  years. And with this one there was the added bonus of the laughs along the way to.
I grew up seeing Paul Daniels on television. This is possibly the closest I have seen to that. I hope that Pete Firman takes that as the compliment. It is meant to be. It is a feel good show. He is taking it on tour later this year. And it is one you should try to catch. The tricks are great and you will have a good laugh.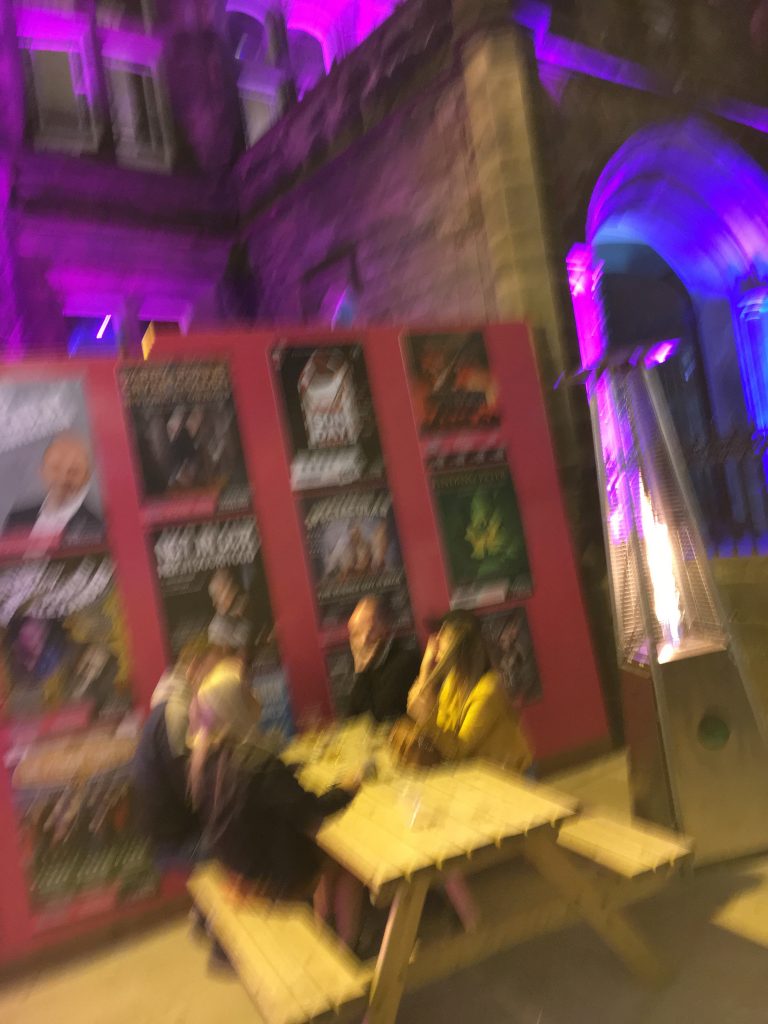 Finally I went to The Gilded Balloon. To see the late night Set List Show. This is where four comedians come on to perform a brand new act. But they have no idea what it will include. Until they walk on stage. The subject of each routine. They must do. Is flashed up on the screen behind them on stage. They see it at the same time as the audience do. Then they must try to come up with jokes about it.
It is obviously a little hit and miss. But that is the whole point of the game. It is a challenge for them. And fun for the people watching. The best two on the night were Carl Donnelly. Who opened the show. And Marcel Lucont who closed it. I am not sure if it is something I would like to try. It looked pretty stressful for all of them. But it was a good giggle. And a fitting way to end my first Edinburgh Fringe experience.
There were so many shows that I wanted to see. That either clashed with each other. Or the venues were so far part. That I could not get between them on time. But you cannot go wrong. The chances are anything you see will be entertaining. Plus there is something nice and rewarding in taking a punt on something or someone new and enjoying it. There is so much talent in that City for the month.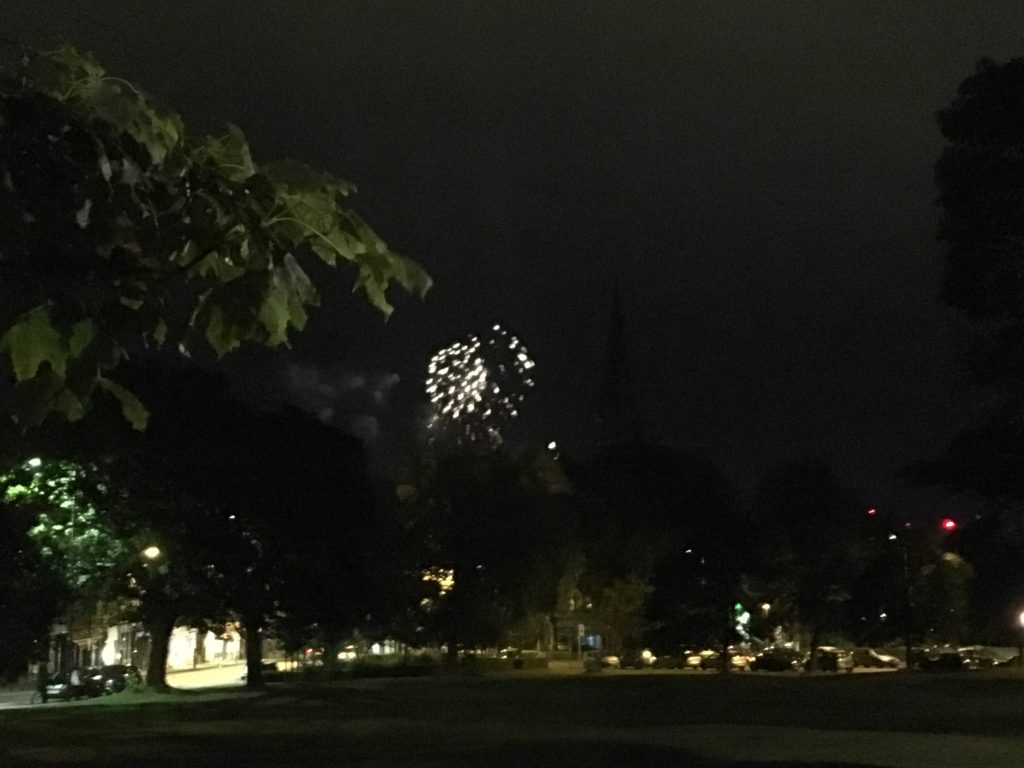 After a final night in the Bed and Breakfast. It was time to head to the airport and fly home. I chose to take the Tram there. Which was only six pounds. And actually quite a fun and relaxing way to get to my plane. I had a brilliant time at The Edinburgh Fringe and would love to go back there again. If the opportunity ever arises.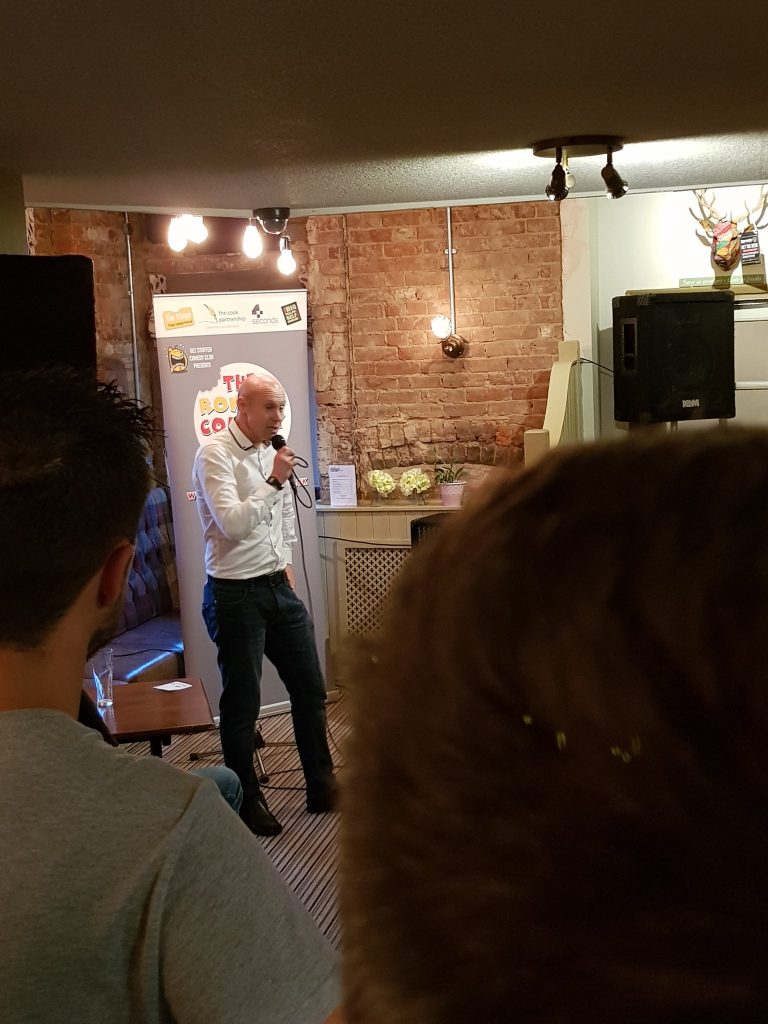 Have fun and we will catch up again in a couple of weeks. Cheers Neil