Hi there, how are you doing? I hope you have had a really good couple of weeks. Mine have been very busy and good fun. I did take at least one day away from a theatre or a stadium to go Horse Racing with my dad. We went to Warwick Races for an afternoon of jump racing. It was my first time there. It is a lovely and friendly track with a really nice feel to the place.
I did actually randomly bump in to someone else I knew. While I was there. It was his birthday. He is a massive racing fan. And although he lives in Liverpool. He had travelled down for the day. I did have a few celebratory drinks with him. It would have been rude not to. Mind you that was the only thing that we had to toast all day. Neither of us picked any winners. Fun day out in the fresh air, though, so all good.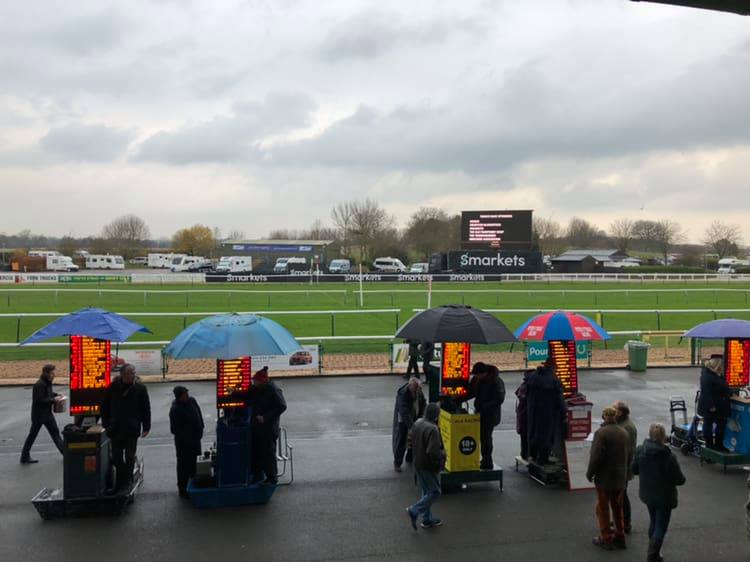 After I got home from the races. I then made a random last minute decision to go and see Jason Manford at The Swan Theatre in High Wycombe. I interviewed him probably about twelve years ago now. He was brilliant, very easy and fun to talk to. I actually spoke to him the day before he was going to be on Jonathan Ross's chat show for the first time. I hope, I proved a useful warm up for that.
Anyway somehow I had never actually managed to see him perform live. I had been hearing really good things about his current Muddle Class tour. So I decided to go along and take a look. He had a warm up act on called The Raymond and Mr Timpkins Revue. I was aware of this duo but had not seen them before. They were brilliant. Their whole act is set to music and is very clever and very funny. They did their thing. Then there was a short interval before Jason came on.
The main show was fantastic. I like his style. How chilled and relaxed he generally is with the audience. That said though, he will deal with any hecklers in a robust way, if required. His first job was as a glass collector at a comedy club. When he was only sixteen. Therefore he is very experienced. And has seen it all before. It is a very relatable subject for most of the audience. Well it was for me certainly. I am pretty sure that I am Muddle Class.
It is a very funny show. Mostly story telling from things that he has come across in his life. Focusing on relationships with family, friends and the people that we all randomly encounter in life. I thoroughly enjoyed it. I can see why it has been getting such great reviews. I also think Jason Manford is a top bloke, nice fella.  Who does not like to spend an evening laughing?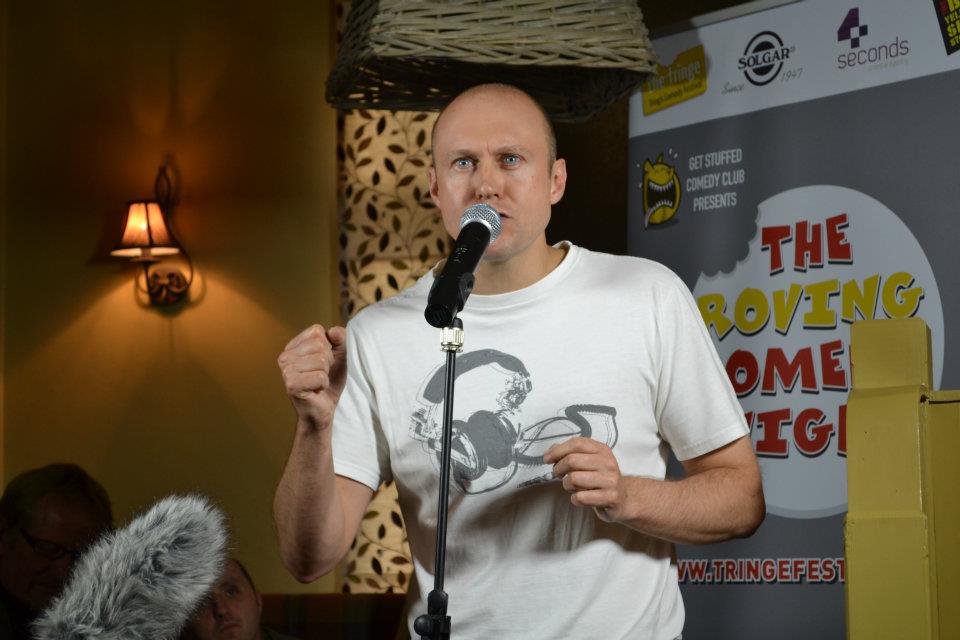 Which is why I was delighted that I managed to get a ticket for the Absolute Radio Comedy Night in aid of Stand Up To Cancer. Which was at the London Palladium. It was a couple of Sundays ago. That theatre has so much history and nostalgia. I love going there. And as referenced by the performers. The ashes of Sir Bruce Forsyth are now interned in the building.
The charity event was hosted by possibly my favourite comedian Frank Skinner. He was brilliant. As he always is. He came out first and did about fifteen minutes. Before he introduced the opening act Chris Ramsey. I had seen him once before about six years ago at the Limelight Theatre in Aylesbury. That was right before his sitcom was  launched. After which he became a more regular face on television.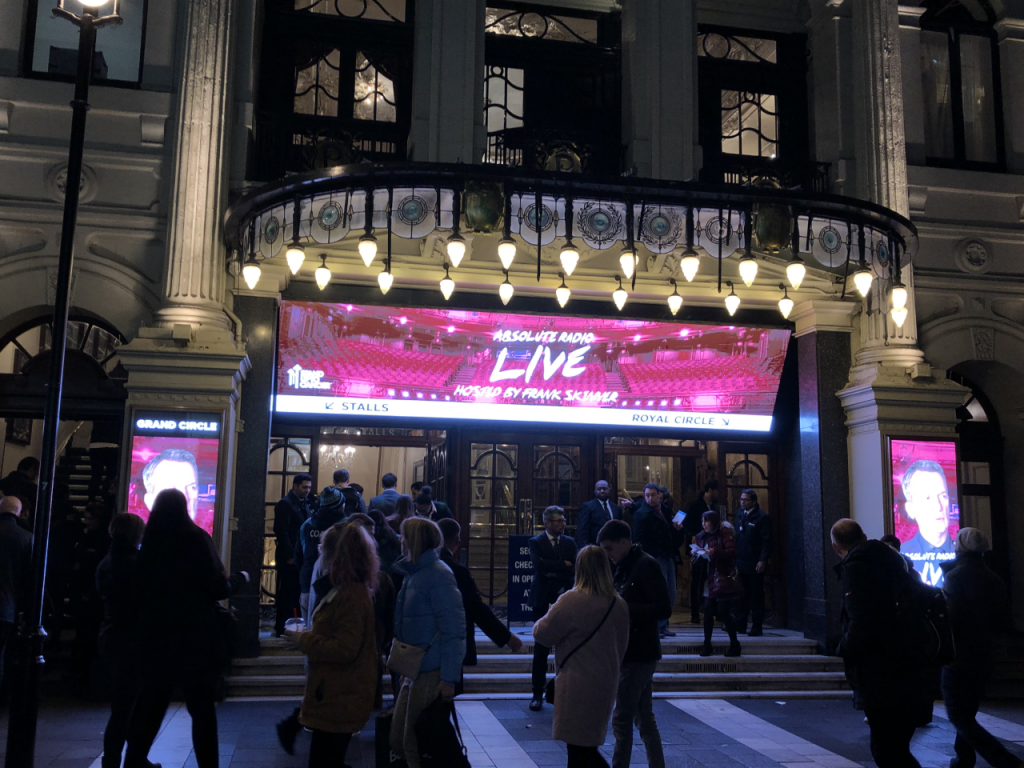 Both the times, I have seen him now, he has been excellent. And very funny. As comedians get older, like us all, our life experiences change. Therefore their material alters to fit in more with what is happening in their life. That is particularly noticeable when you have a long gap in seeing a comics live show. A quality set from the cheeky Geordie. Who always makes me feel like I want to be his friend. When I watch him live.
After a bit more from Frank Skinner. Next up it was Nish Kumar. I have seen him record an episode of Newsjack and also at the Old Rope Comedy in London previously. He was as with every time I have seen him, very good.  Clever with topical gags. These sort of gigs, they only do a small part of what would be an hour or so show. Nish's set was quite ranty at the start. Which I liked and was fine with because it was funny. I fear a few people were missing the joke. And possibly oblivious to the fact that he was doing it a bit for effect.
The next comic on was Glenn Moore. He is part of the Absolute Radio Breakfast Show team. But is an established comedian in his own right. After previously working as a newsreader in commercial radio. He was really good on the night. He does have his own unique style to telling his jokes. I expect to see and hear more from him over the next few years. I do not just mean on the radio reading the sports news.
Closing the first half was the brilliant Rob Beckett. I have been a fan of his for a while. But this was my first chance to get a look at him in the flesh. And he did not disappoint. Really amusing and yet again someone who just feels like a mate telling you a few stories. Which I like in my comedians. He is getting ready for a new tour. Which on this evidence is going to be fantastic.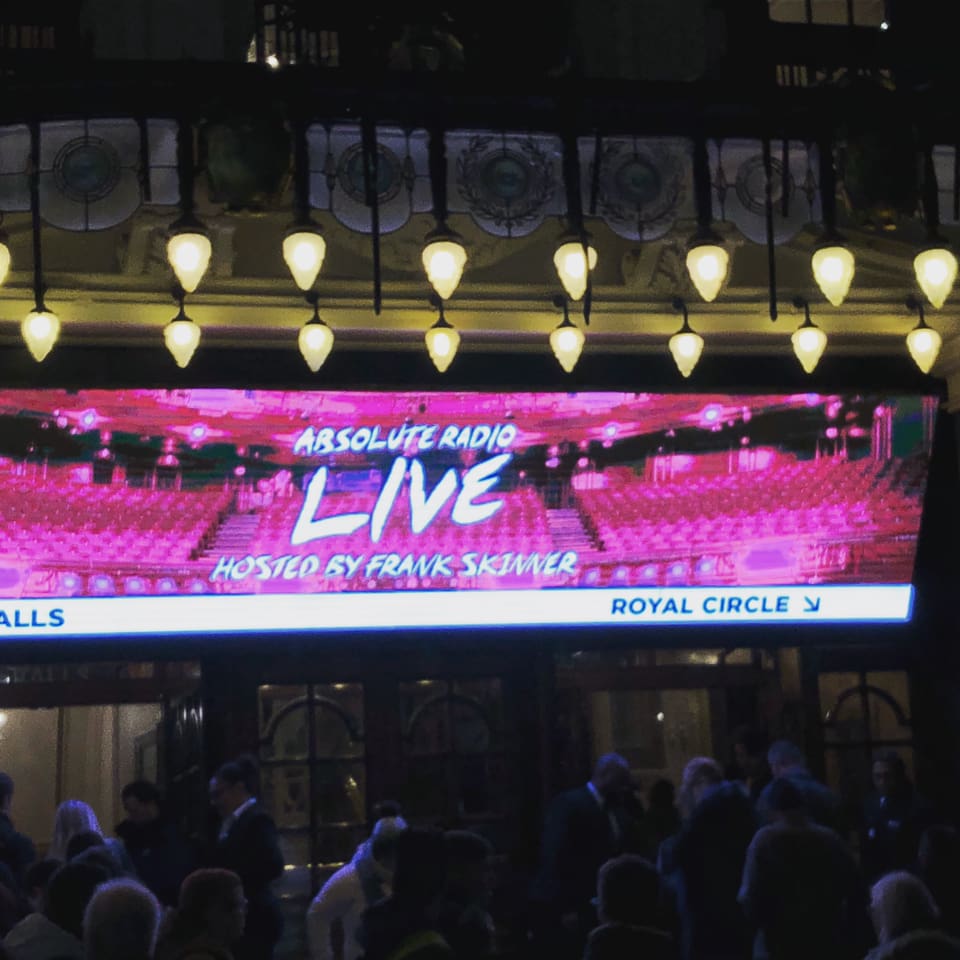 We then had a short interval. Before Frank Skinner came back on and got things moving again. By bringing on Matt Forde. Who I really like.  I saw him do a small warm up gig in Berkhampsted once. And I did enjoy his latest full show at the Edinburgh Festival this year. He is best described as a Political comedian. Which means there is lots of material around for him. But because everything keeps changing all the time at the moment. He is constantly re-writing his show.
He was hilarious on the night. What I liked as well. Is that you could tell he was loving it. Having the chance to play to a full house at the London Palladium. Who would not want that opportunity. His jokes were right on the money. And his impressions of Boris Johnson and Donald Trump are scarily good. It is like they are the in the room. The only worrying thing is that his Trump says more sensible things that the actual one.
Then it was Jo Caulfield's turn to take to the stage. She was totally amazing. It was such a wonderfully funny set. I think she had me laughing more regularly than any of the other acts on the night. I would now like to see her full show. Therefore I will be keeping an eye out for when she is next playing in London. Top quality stuff.
The penultimate act was actually the first show I saw when I got to the Edinburgh Festival this year. It was Gary Delaney. He is the master of the one liner. He is just a huge gag machine. There are no stories or anecdotes. Just quick fire jokes. He is great. Clever to, because sometimes the shortest jokes are the toughest to write. I enjoyed his set immensely. There are always a few groaners in there. But I do like the odd one of those.
Closing the show it was Jon Richardson. I like him and think he is really funny. He did an excellent job finishing off the night. With as always, some wonderful stories and observations. It was a lovely evening spent laughing in a beautiful theatre. While raising money for a marvellous cause. What is not to like? Great fun from start to finish.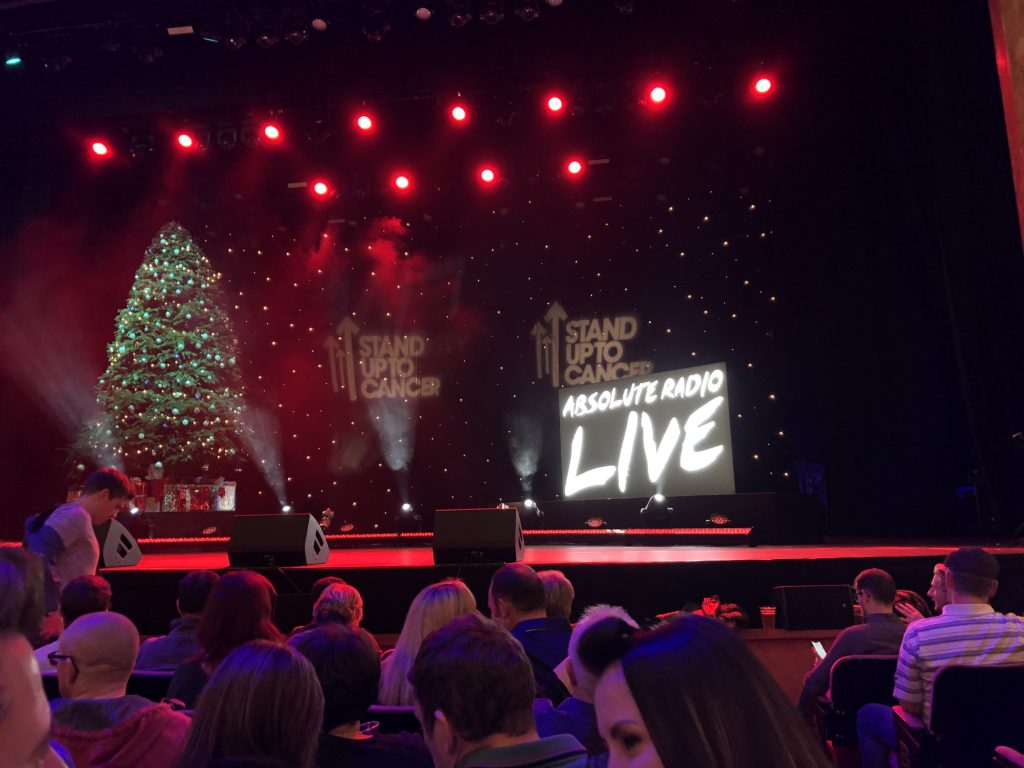 The night after that I found myself in another historic London theatre. I was at the Theatre Royal in Drury Lane. It is such a nice experience there. It is beautifully designed.
The spiral staircases look stunning. Plus there is lots of space. Which is something that cannot be said for all theatres. I was there for the sensational 42nd Street. Which was a show that somehow I had not managed to catch before. I mean, it has only been around since the early eighties.
This version starred the exquisite Bonnie Langford. She was brilliant. As were the whole cast. It is such an all singing and all dancing show. The dance routines are truly a thing of wonder. It is a proper old school big production musical extravaganza.
The story line itself is pretty straight forward and basic. But that does not matter at all. It is more than super seeded by the energy, the colour and the whole spectacle of that many performers dancing around the stage. It of course does contain some classic and well known songs as well.
I am so glad I have now seen it. The choreography for those big group dance numbers was insane. Plus I do admire tap dancing greatly. It looks and sounds amazing. When done properly.
It has several sub plot stories running through it. But I think the main message is to dream big, work hard and be nice to people. Which seems like quite a good motto to have towards life in general to me. Another top night out at the theatre. And finally for the record the Rioja there was very nice.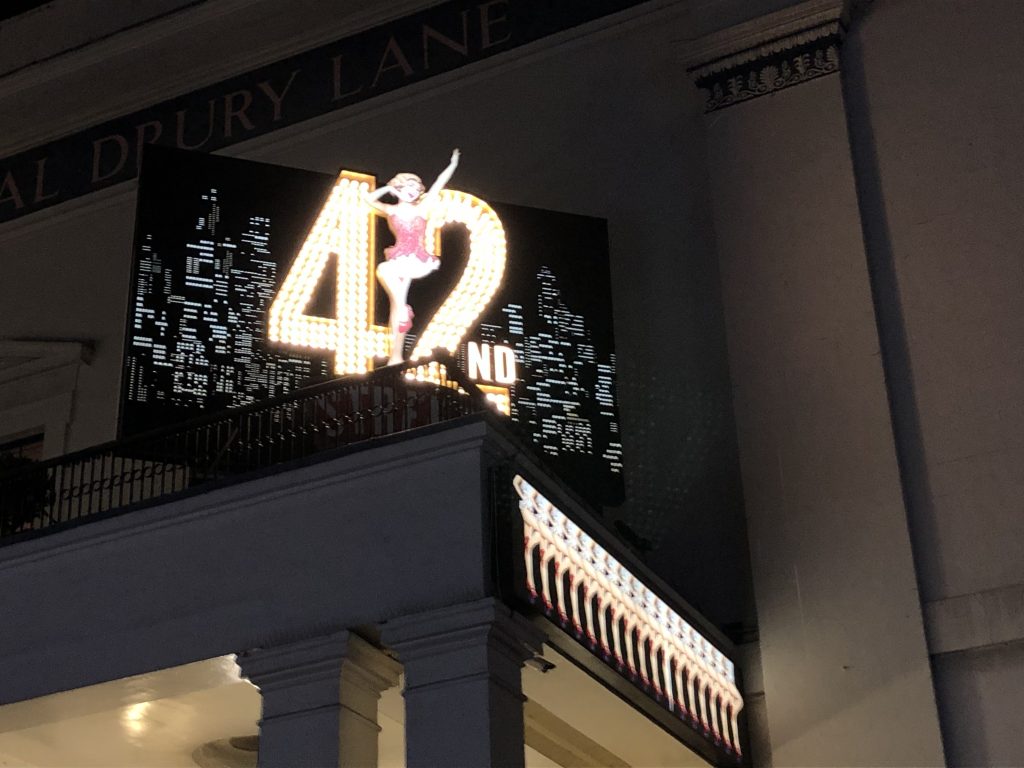 I was probably one of the last people in the country to see it. But I have made for me what is a rare trip to the cinema to see The Queen biopic "Bohemian Rhapsody" I believed that I loosely knew the story of the band and its legendary front man Freddie Mercury. However having seen the film. I now realise that there was quite a bit that I was not aware of.
I thought the casting was perfect. All the main characters looked and as far as I could tell acted exactly like the people there were being. I also liked how the story was told in an intelligent and sympathetic way. An insight was given into what was happening with the viewer left to make the leap and fill in the gaps in their own head. Without it being graphically explained to us.
I felt it showed that like a lot of outstanding performers. He clearly had some issues with being at ease with himself and who he really was. Not helped by some of the people he trusted and invested in. But he was the ultimate showman. If not a little troubled at times during his career.
While watching I developed a new appreciation for John Deakin. He may be my new favourite member of Queen. Even if at one point when having a pop at Roger Taylor, Freddie uses the line "If you were anymore boring you would be Deakin".
I thoroughly enjoyed the film. I liked how they pitched it and told the story. You could tell the band, despite their differences clearly all cared for each other. All in all, it just worked out for them.
Add in of course that sensational sound track. Queen did produce a plethora of top quality songs over the years. And they sounded good on the cinema surround sound. Finally I must of course mention the way they recreated the Live Aid scenes. That was all very clever. Looked and sounded excellent. And felt very real. I am glad I went to see it in the end.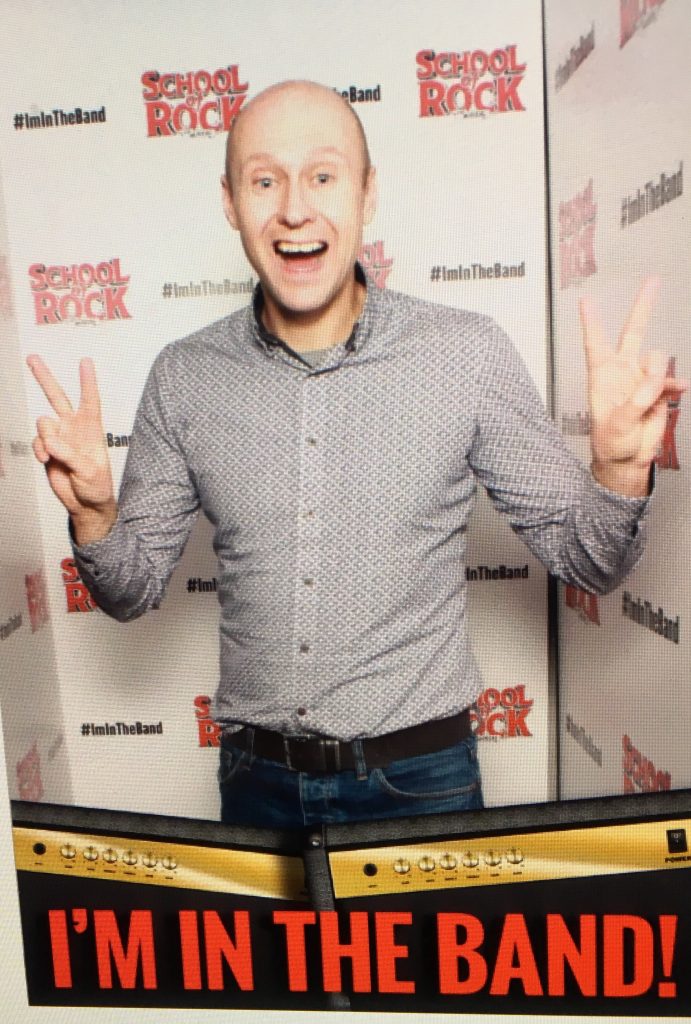 Over the last two weeks I have experienced the classic highs and lows of being a football fan. Tottenham beat Chelsea three-one at Wembley. We played brilliantly from the start and honestly could of had six or seven.
A few days later we managed to nick a one nil home win against Inter Milan. To just about keep our hopes alive of going through to the knock out stages of the Champions League. At that point everything was looking rosy. We were all smiling. Confidence was high!
Then last Sunday we were fairly beaten by the better team on the day in the North London Derby against Arsenal. Which is never a game you want to lose. But specially when it means your biggest enemies leapfrog above you in the league. So that was a little bit disappointing to, say the least.
It was frustrating as we played so differently to how we performed only the week before. Then just a few days later we beat Southampton. Climb back up to third in the Premier League ahead of the Gunners. And all is good again. You have got to love football.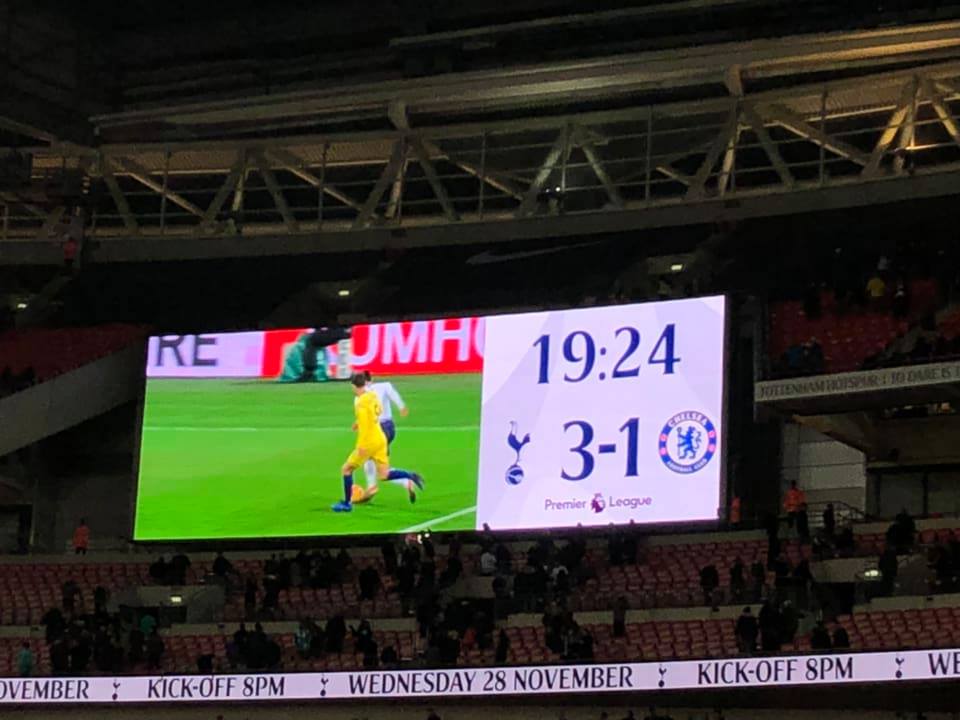 It is my birthday on Monday. Which of course I am very much looking forward to.
I think I am just going to have a quiet day at home and catch up with my family. But these things are always subject to change, so we will see what happens.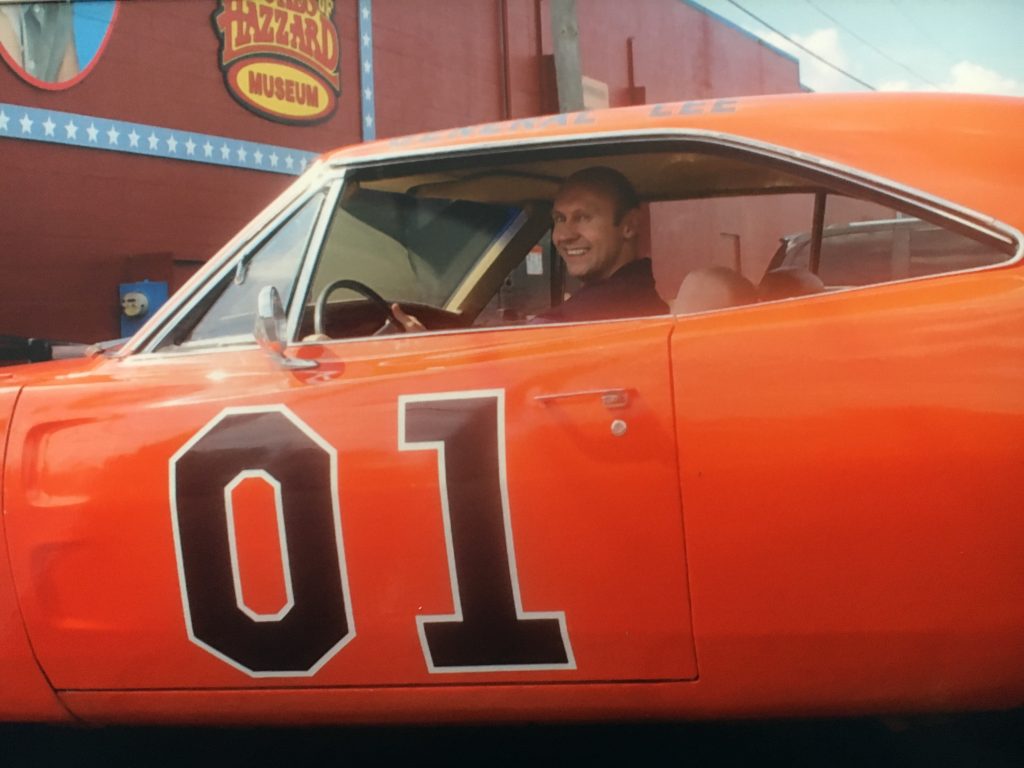 Have fun and we will catch up again in a couple of weeks. Cheers Neil