Hi there, how are you doing? I hope you have had a good couple of weeks. Mine have been pretty quiet really, just easing myself in to the year nice and gently. I did head out on the first Friday night of 2015 with a mate of mine. To go along and support a colleague of his who was involved in launching a new pop music night at a pub in High Wycombe. It was at a place that I had not been to for about twenty years. And during that time I think it has changed its name at least three times. The aim was to play as many different types of popular music from the fifties to the current day,and fair play they certainly achieved that goal. I listen to a lot of music and they managed to play a few songs that even I had not heard for years. It was a pretty laid back,cool and fun night out. Although of course it is traditionally one of the quietest weekends of the year for people to be heading out. So it is fair to say the place was not exactly full to the rafters. But hopefully as the year goes on they can build up an audience and make it a slightly different and fun way of spending an evening. Having a few drinks and a bit of a dance. I may have to pop back to it later in the year and check that out for myself.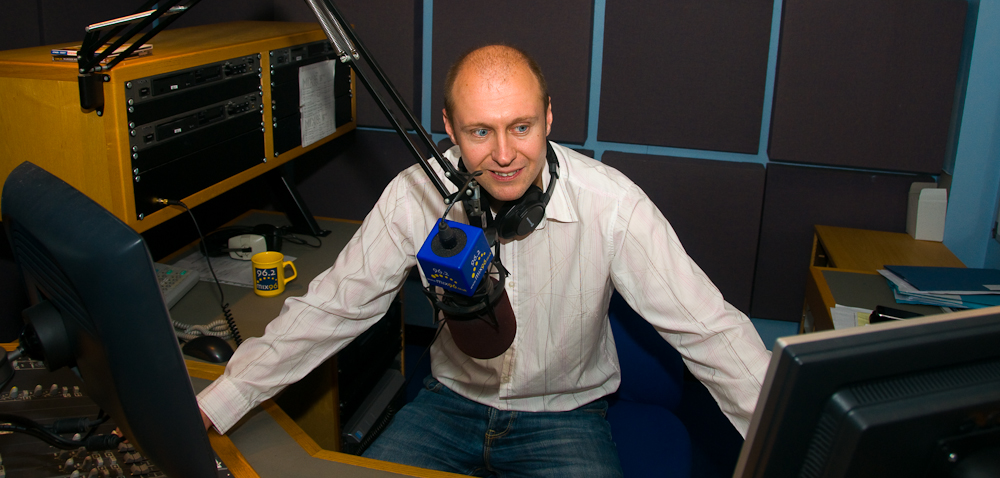 I usually like to read in January. I am not sure why. Though I think it's mainly because it is dark and cold and as there is rarely anything on television I like to watch at night. It is a good way of passing the time before I go up to bed. So I have just started reading John Bishop's autobiography "How Did All This Happen". Which I got given for my birthday. This may seem like quite an obvious thing to say and bear in mind he has not even thought about comedy yet,at the stage I am at. But his early life on the whole seems as if it is pretty normal and straight forward. While at the same time with the situations he seems to get himself in and out of. You can see he has the gift of the gab as well as the drive and determination to succeed in what he wants to. I am enjoying it so far and at the moment he has only just left college and got his first proper job. So I have not even got to the point yet where he starts telling jokes. I had also forgotten that his brother was actually a professional footballer, and I certainly never knew that he once worked as a bouncer in Guernsey. Once I finish his book I have John Cleese's autobiography ready and waiting to be read. Which I am really looking forward to.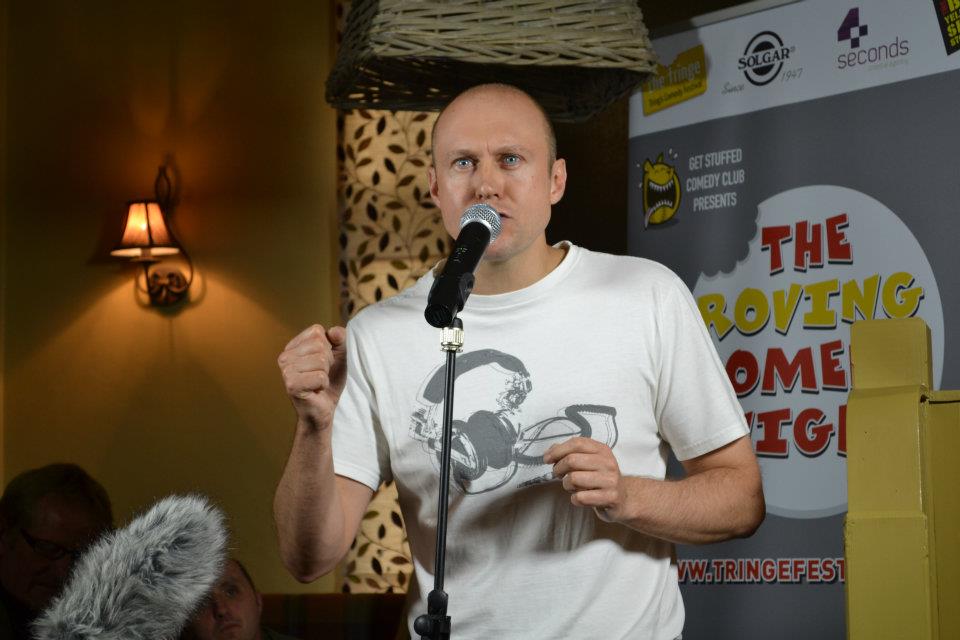 FA Cup Third Round Weekend threw up a couple of interesting ties including Yeovil Town against Manchester United. As I spent five years working at the radio station for Yeovil, Ivel fm, Which then became Midwest Radio. I do have a soft spot for the Somerset team. While I was working there we used to cover their matches, so I have been to Huish Park on many occasions and know a lot of people from the club. In fact before I started full time at the station I got invited to play in a media versus staff football match. For a bit of end of season fun at the stadium. This was probably the closest I ever got to feeling like a professional footballer, which is what I wanted to be as a kid. I drove myself down to Yeovil on the day of the game. And met my mate Andy Holmes who was also playing in the match, at Ivel fm. After recording some interviews with the news team ahead of the big game. We headed off to Huish Park. On arrival we got to go through the players entrance to the ground and in the changing room all the kit was hanging up there ready for us. We were wearing the away kit and the staff team were wearing the home kit. Which on reflection seems fair.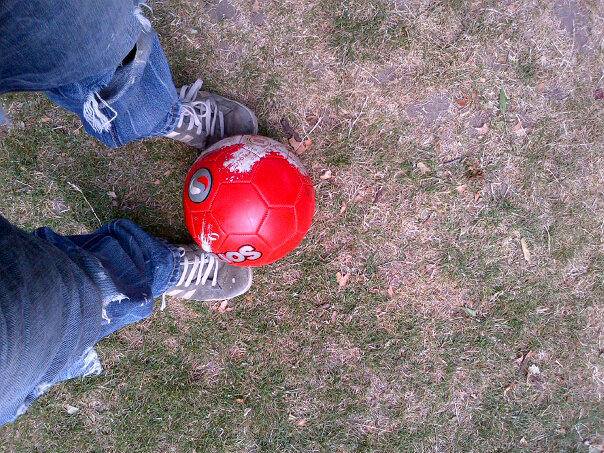 I was sub but didn't care I was just happy to be involved and it was a brilliant feeling running out on to the pitch to warm up. As kick off approached I took my place on the bench wearing my Yeovil Town warm up top, which in itself all felt great. The staff team included the then manager Gary Johnson, his assistant Steve Thompson, and was managed by former Glover and now commercial manager Dave Linney. And on the media team we had ex-Yeovil player's and all round top men Tony Pounder and Paul Thorpe. During the first half I was pretending I was on the coaching staff, So was just shouting encouragement and some helpful advice to my team. To be fair it was an even game. The staff side were much more skilful but our average age was a bit lower,so that was balancing things up a bit. I got on at half time and got to play the whole of the second half. I absolutely loved it, so much fun and great to be on that wonderful pitch with those former professional, who were just top class. I did have a couple of chances to score. And in fact I did have the ball in the net but it was harshly in my opinion anyway ruled out for offside.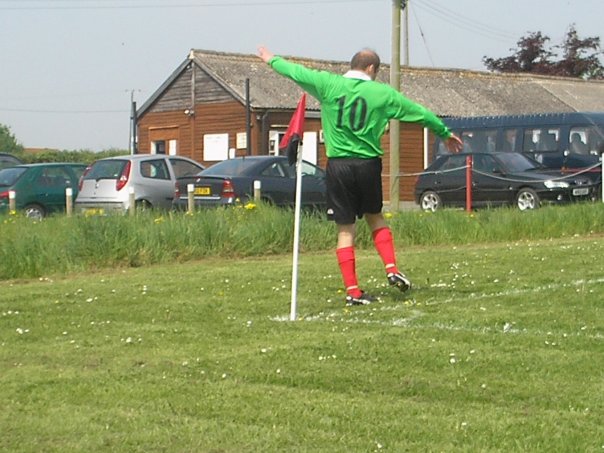 The player of the match for me was the Yeovil Town assistant manager Steve Thompson. He would have been in his early forties and me my late twenties but he was the fittest player out there by a mile and he scored a couple of cracking goals. At one point I was through on goal and had I reckon a twenty yard head start on Mr Thompson. Now I have never been the fastest but he had caught me up and tackled me by the time I got to the penalty spot. Great fun, so pleased to have been involved with it. That evening I stayed in Somerset and went out for a meal with Andy. Who took great pleasure in talking me through his goal which stood from the game. I thought Yeovil Town were a bit unlucky against Manchester United. They are a truly great club, with ace fans. I really do hope they can get themselves out of trouble and stay in League One. I wish Garry Johnson, Terry Skiverton and Darren Way the best of luck for the rest of the season.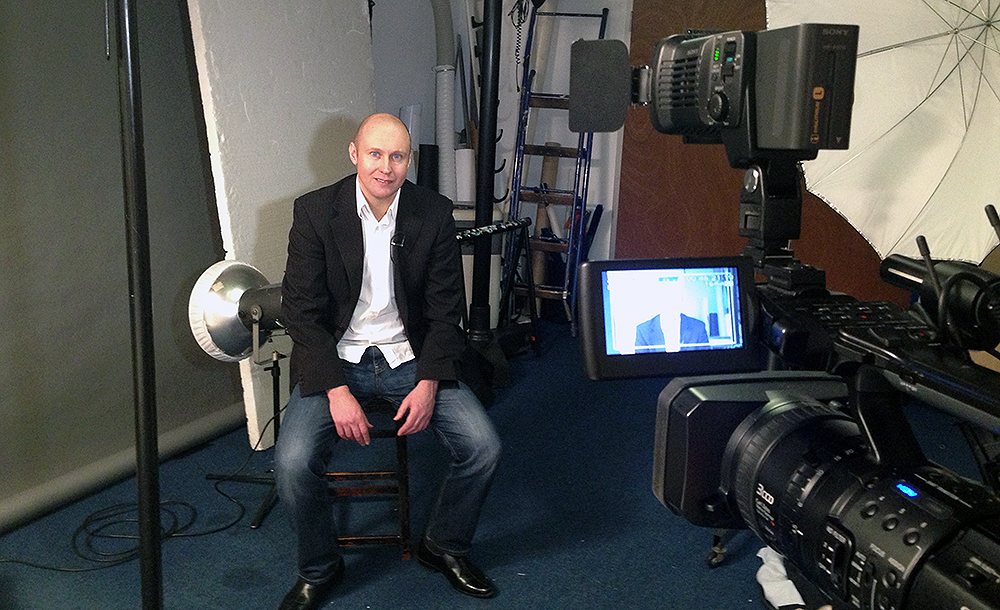 The episode of Room 101 which I went to see recorded was shown on television the other Friday. Hosted of course by one of my comedy idols Frank Skinner with guests Fay Ripley, Gary Lineker and Jack Dee suggesting what they would like to see banished from our world. I watched it and it was very entertaining and funny, even though of course I had technically seen it all before. Jack Dee is so clever, witty and good at arguing his points and the show of course very much suits his on stage demeanour. I would urge you to go and see a television show being recorded, if you do ever get the chance to.
The thirty minutes that the programme lasted on screen was of course easy to watch and be entertained by. But on the night we had around three hours of entertainment that was then edited down to make the show. Often in these situations some of the funniest moments will not make it on to the television for very various reasons. But that makes being in the audience more like being at the theatre. As you are seeing a one off show in full. People who watch at home in their living rooms, will only in effect see the highlights. Plus things are always funnier when people are laughing together in a big group, so the atmosphere at these recordings is usually great.
I did allow myself one guilty pleasure recently. I am not particularly a big fan of the show and I only ever watch one episode of it a year. But I did treat myself to watching the launch show for this year's Celebrity Big Brother. It is fair to say it has already had a few issues this time round. None of which I have witnessed I am happy to report. I do always like to watch programme one though. To see which Celebrity's are on it. Just to see if I have met or interviewed any of them in the past. Now none of them this time round fell into that category but a couple of them came close. Many years ago when I was working at Mix 96 in Aylesbury the first time around. Alexander O'Neal did a one off gig at the Chicago Rock Cafe in town. He came in one Tuesday or Wednesday night and did a thirty minute set featuring all of his big hits. I will be honest I can't remember to much about the performance, but I do remember that it was a warm night and he spent a lot of time in between singing wiping his brow with a white hankie.
The second member of the current Big Bother House I have a story about is Keith Chegwin. He once appeared in pantomime at the Aylesbury Civic Centre. A few days after Christmas that year me and a few mates went in to Aylesbury for a few drinks and some food. There was about seven or eight of us. Anyway we went to a pub in the town that also did food and got ourselves a table. We were having a drink and about to order our food when Keith Chegwin entered with the entire cast of his show. After a conversation with the manager. We were then asked if we would mind moving tables, so the panto lot could have ours. So basically we had to move so Cheggers and his gang could all sit together. I would like to stress there was no problem, there were more of them and they just all wanted to sit together, but I sometimes like to tell it as the Keith Chegwin got us thrown off our table story. I hold no grudges and we follow each other on Twitter. I would actually like to see him win Celebrity Big Brother. So good luck Keith, stay strong in there, with them nightmare house mates.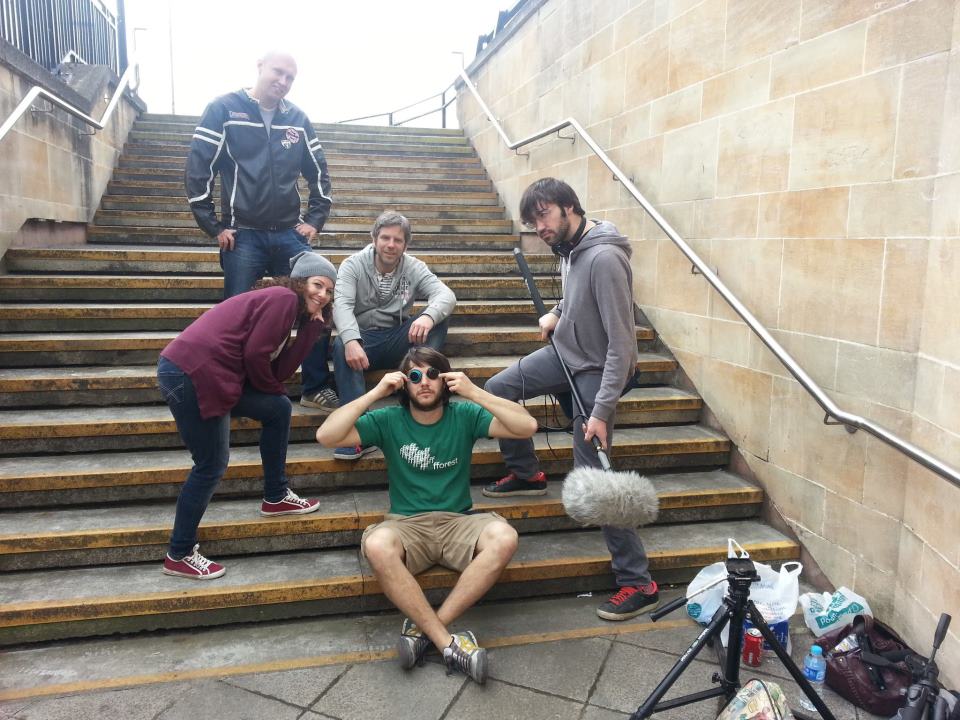 Stars in Their Eyes has made another comeback this time with Harry Hill at the helm. I have not seen the new show but from what I have heard the new host puts a very different slant on it. Which some people seem to really like and others really do not. I am not here to judge and to be honest it is very unlikely that I will see any of this series. The reason I mentioned it though is it reminds me of a disco gig, I did around eighteen years ago now. Me and a mate of mine were booked to DJ at a big party in the function room at Kempton Park Racecourse. We were performing alongside two musical acts both who had previously been winners on the television show Stars In Their Eyes.
There was a Shirley Bassey impersonator. Who when she arrived for the sound check in just her normal clothes looked and sounded just like the singer she was going to perform as later that evening. Then this quite pale looking geezer from London with a cockney accent arrived with fairly short hair ready for his sound check. Now I knew the singer he was there to be. So I do have to admit having seen him I was quite amazed when this stunning Tom Jones singing voice came from him as we started the sound check. But nothing prepared me for the shock of when we introduced him to perform at the party. And he steps out looking tanned, with a massive head of hair and speaking with a Welsh accent. It was like the impersonator in that famous episode of Only Fools and Horses, except the guy we had could actually sing brilliantly. It was a really good night and we closed the show to rapturous applause. Which is always a nice way to end a night.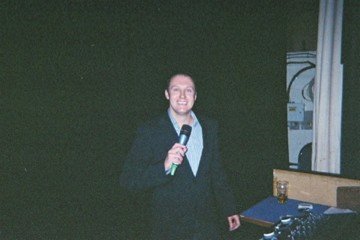 This weekend I am off to London to see The Phantom of The Opera as part of my parents 40th Wedding Anniversary celebrations. Which I am really looking forward to. We are also having a nice meal before the show and staying up in the capital, so it will be a good laugh. I have never seen it before but I have seen several excepts of it being performed by my mate Mike Sterling, who used to be in it. So I am looking forward to the experience and I always like a night at one of the proper old and traditional West End Theatres. There is something magical about them. I will let you know what it was like next time we speak.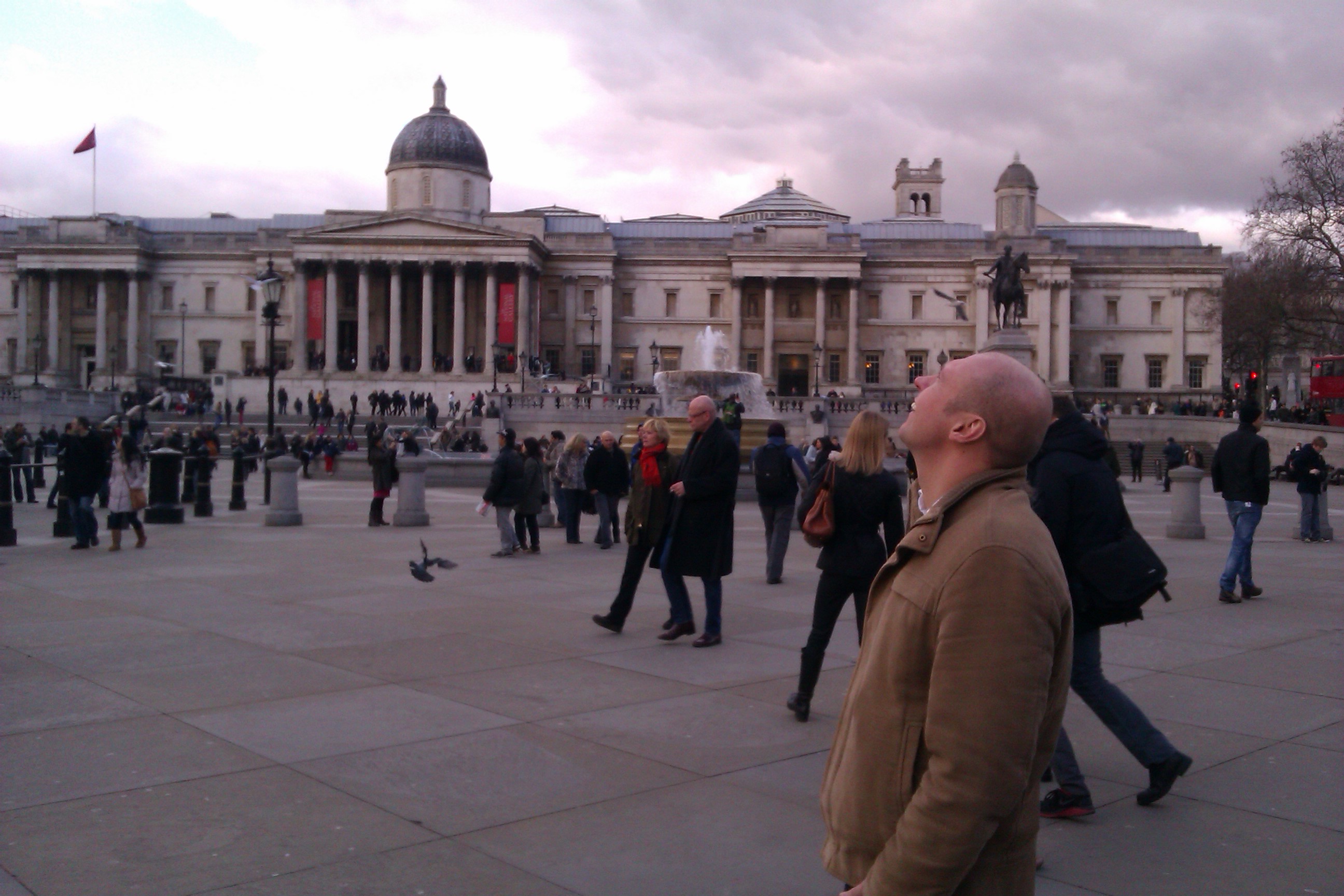 Have fun and we will catch up again in a couple of weeks. Cheers Neil.