It has been another roller coaster of a fortnight. I have as ever been pretty busy. As in all of our lives, some things have gone to plan and others have not. But more on that later. I hope you have had a fun and interesting couple of weeks. Last month I was in Rome looking at some ancient and historic buildings. And more recently I was just down the motorway from my home. Visiting one that was originally used by none other than William The Conqueror.
I went to Warwick Castle for the first time. It is only about an hour or so away from me. So I am not sure why it had taken me so long to go there. I met a friend of mine there. We parked in a public car park in the town centre. Right next to a lovely park. Which had a nice cafe, a splash pool and a mini golf course. None of which we actually used. As we did not really have the time for it. Before we went to the main attraction. We had lunch in a quality local pub in the town. Never go exploring on an empty stomach. That is my motto.
It was about a seven minute walk up to the castle entrance from the pub. Luckily it was a gloriously sunny day. I had bought the tickets in advance online. As it was slightly cheaper. Martin Lewis would have been proud of me. Once we got inside. The first thing we did was go to the main part of the Castle. Where we climbed the highest tower. Using the very narrow and winding staircase. Which at one point I must admit I did not think was ever going to end. On the way back down I managed to catch my head on the stone door frame. Which I can confirm did hurt a little. I am so clumsy.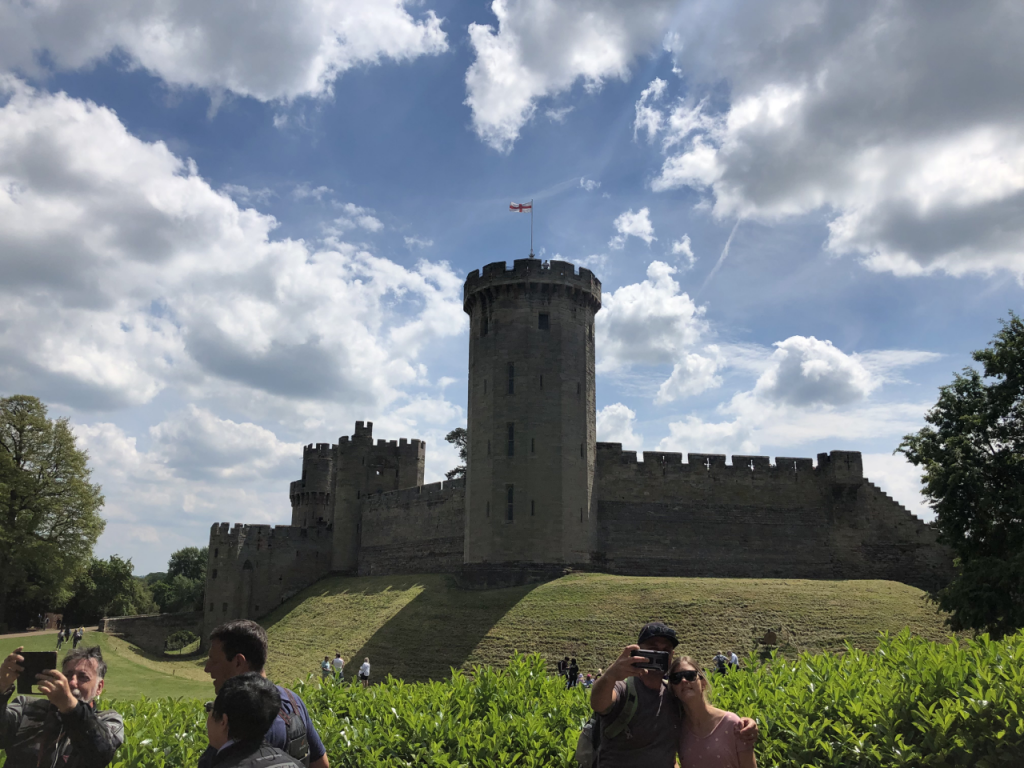 As well the standard general entrance ticket. I had also pre-booked us on the Dungeon Experience. Which I thought was just a look at the Dungeons. Where you could see exhibits and learn about what went on there. That was not quite the case. I had booked us on it for 2pm. We arrived there on time and were shown through to a waiting area. There a member of staff, then came out and said we were the only two booked on it. And it is much better to do it in larger groups. Would we be prepared to wait until 2.30pm and go with the next lot? We said yes, no problem.
But then they sent two more people down to us. Who wanted to do it there and then. They were a mother and her young son. I should caveat this with the fact. That I am not a fan of horror films, spooky or scary stuff. I say this, as by this point it became apparent. That it was an interactive show. And there would be some scary bits during it. So the four of us set off. After being invited into the court yard by a Jester. Who got it all started with some terrible jokes. And warned us of what lay ahead of us.
We were shown in to the first pitch black room. Suddenly out of the dark and out of nowhere a white faced figure appears in front of us. This causes my friend scream out loud. Making me jump. A few more other surprise moments occur. Then as we are getting ready to leave this room. The little lad is now so scared. He wants to leave. Him and his mum are taken out. Leaving just us two, alone. For the rest of the performance. We were both pretty scared. And wanted to leave. But it had started now. And I thought it would be a little unfair on all the waiting actors. If we went. So we continued.
I said this was an interactive experience. The bloke before we went in had said it would be better in a bigger group. And he was right. As I was picked on in every single room. I had my vital organs removed by a rogue doctor. I was tortured. Then executed. And finally appeared in court. Before being sentenced to death. I mean it really was not my day. As I was in the performance at every part. I almost asked for a credit and a fee at the end. There was some more screaming from my friend at the end. But I stayed surprising cool. Or I was possibly just too scared to scream.
I will be honest it was not the sort of thing I would usually do. And if I had realised what it had involved. I would probably not have booked it. But I thought it was very cleverly done. It was pretty educational and it definitely made me jump a few times. I think it is quite a new attraction there. But probably not suitable for any young or nervous children.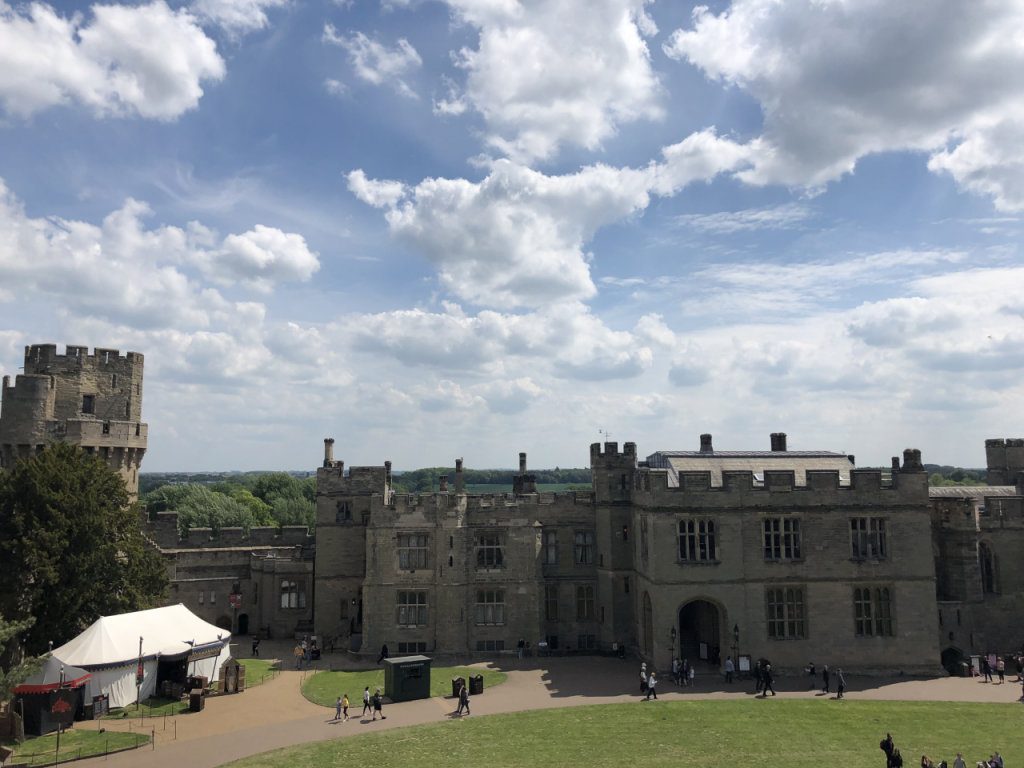 After the Dungeons we had a nice walk around some of the gardens. We also saw a bit of the Birds Of Prey show. Which I must say was very impressive. The size of some of the birds, that they have there.
We had a sit down in the Peacock Garden. Which was a very relaxing end to the visit. It was great fun. And I would go there again. As they often have different special themed weekends and events.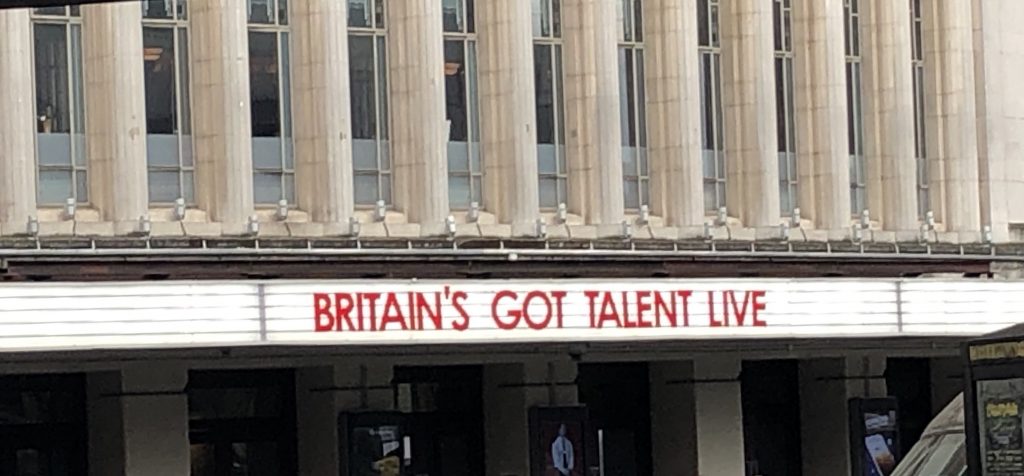 I managed to watch most of the Britain's Got Talent Semi-Finals and the Final. There was a nice variety of acts in it. However I do still feel they do not really need some of the novelty performers. By that last stage. I always feel some of them take up places. That other people who also got four yes's could fill. Which could improve the overall standard of the show. And actually make the live shows much more competitive. I managed to predict the top three acts virtually every single night.
I did think a few acts actually hindered their own chances. By some of the choices. That they made with their performances. Impressive though it is performing your own song. I do always think the general public will respond better to a song they know. Either done well or with a slight twist or individual stamp put on it. I think that ploy may well have cost Chapter 13 a place in the final at least. Also I did love all the magic acts. But in the Semi-Finals four of them all basically did the same trick. Just in a slightly different way.
I have not particularly liked the fashion this year to use the judges as part of the performance. They are there to watch it and decide what they think of it. That is harder to do when you are actually in it. Plus Simon Cowell walking off when asked to Can Can. Should never have been allowed to happen. Unless it was a publicity stunt for the show. Which they are known for to get press coverage. And that may have been the thinking behind it.
I have never met Simon. But I could of told you that he would be well out of his comfort zone. And flatly refuse to do it on stage. So surely the producers of the show must have known that. Yet they still went ahead with it. If you are trying to win something. Trying to humiliate one of the judges seems an odd way of going about it. And even if it was suggested to the act. They should have said no and refused.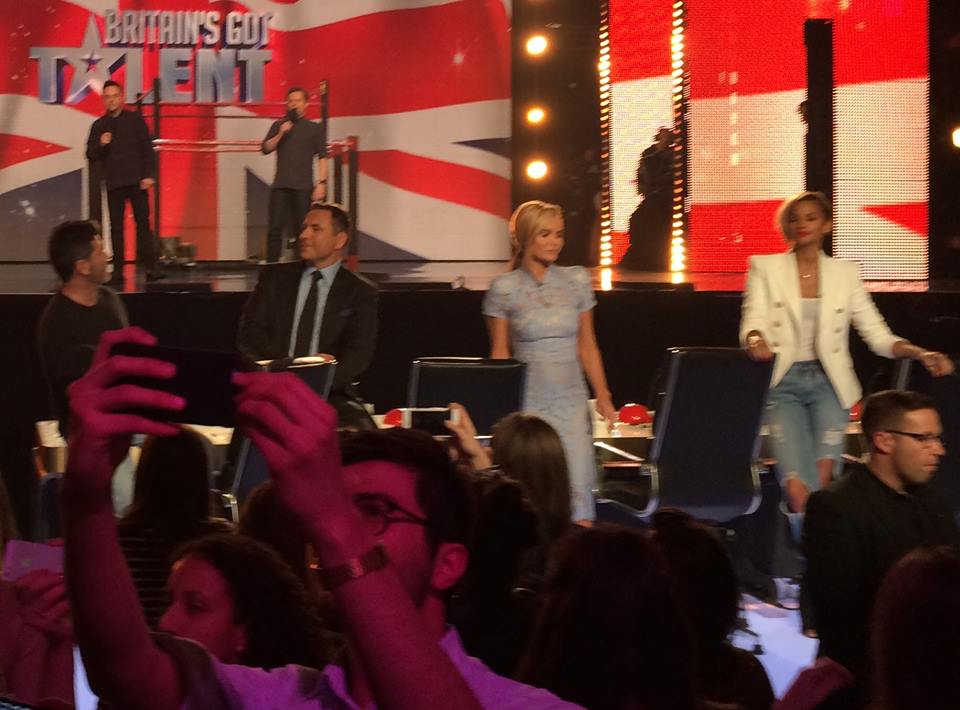 I was delighted for the winner Chelsea Pensioner Colin Thackery. It was actually heart warming and encouraging that people voted for him. And he can really sing. You cannot argue with that. I thought his performances were great. What an amazing man. You will not find a more humble winner either. The best of luck to him. The exposure of reaching the final will help a lot of the other acts to. It will give them a lift. Or at least get them more gigs, if they already do what they do professionally.
The judges are basically the ultimate dysfunctional family. The way they argue and bicker with each other. Ant and Dec are the men you need at the helm of that madness. From dealing with the contestants to the judges. They are basically producing and directing that show from on stage, as well as presenting it. Far from an easy show to hold together and keep on track. Great job as ever, fellas.
Applications are already open for next year. I wonder if any of this years semi-finalists are thinking of coming back next year. But with a mask on like X did!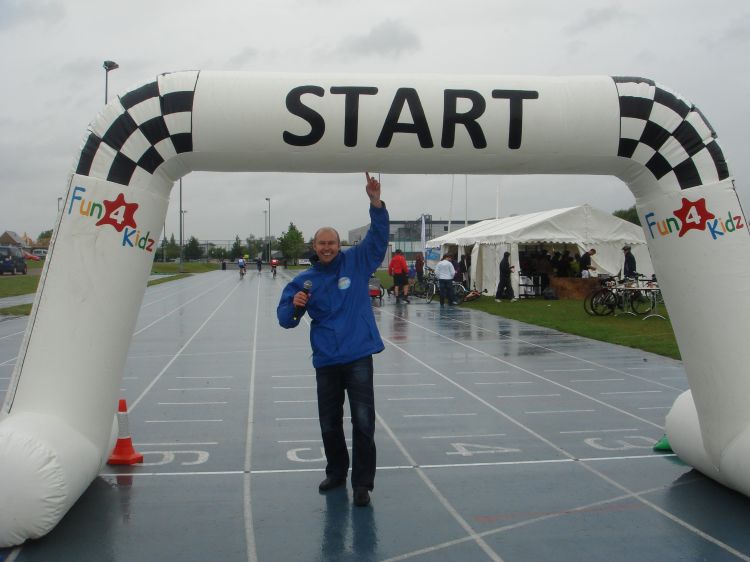 The other week I had a fun morning doing some filming in Aylesbury with an old friend. Mix 96 celebrated its twenty-fifth birthday earlier this year in April. I was at the radio station for around seven years in two spells. I was born there and loved presenting on my local station. Richard Carr, who I worked with at Mix 96. And who is now the man behind Bucks TV is currently making a documentary to mark the big occasion.
I met up with him for a cup of tea and a chat first. It was lovely to catch up with him and talk about old times. I cannot lie working in radio is great fun. But the most amusing and sometimes funniest things often happen off air. And behind the scenes.
So it was great to swap stories and reminisce about the old days. Fair play to him. He has managed to get a lot of former employees from the station, all together for this project. Including somebody, who now works on Breakfast television.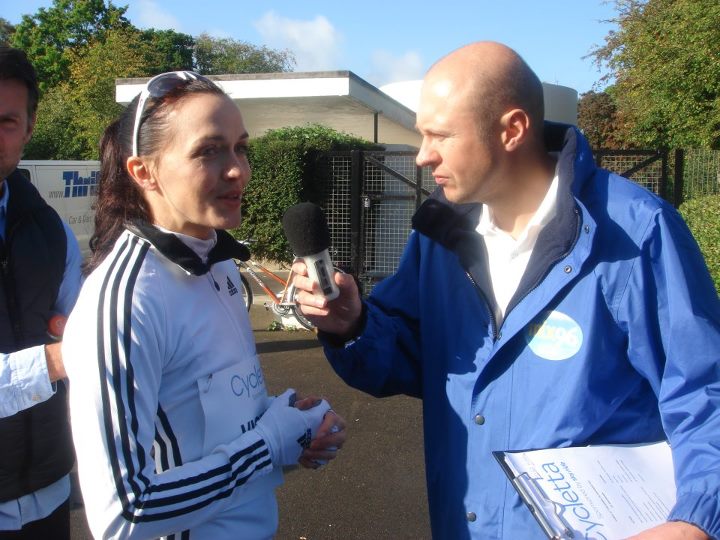 After we were both fully refreshed. We went to film my bits outside the Waterside Theatre. I just talked about my memories of Mix 96, how I got to be on air there and any stories I could remember from my time there. I do really enjoy doing things to camera.
Hopefully I supplied Richard with enough good footage. And will make the final edit. He is currently still working on it. I will let you know when it is completed. And how you can see it. I cannot wait to see it. I hope I get an invite to its Premiere.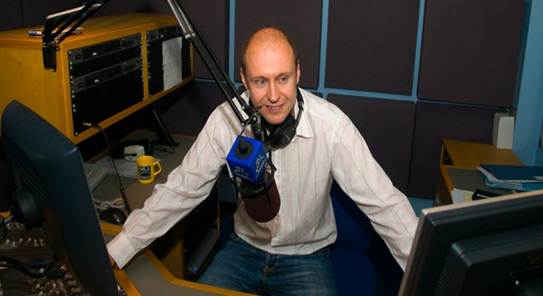 Last Saturday night it was the Champions League Final. Over the last few years I had not been too bothered about it. But this year I had been looking forward to it for nearly a month. Simply because my team Tottenham Hotspur had made it to the final. For the first time in our history.
After the madness of the way we got past Manchester City and Ajax. I was just delighted to be there. For the first time since 2008. There were two English teams in the final. With Liverpool our opponents. After they got past Lionel Messi and Barcelona in their semi-final.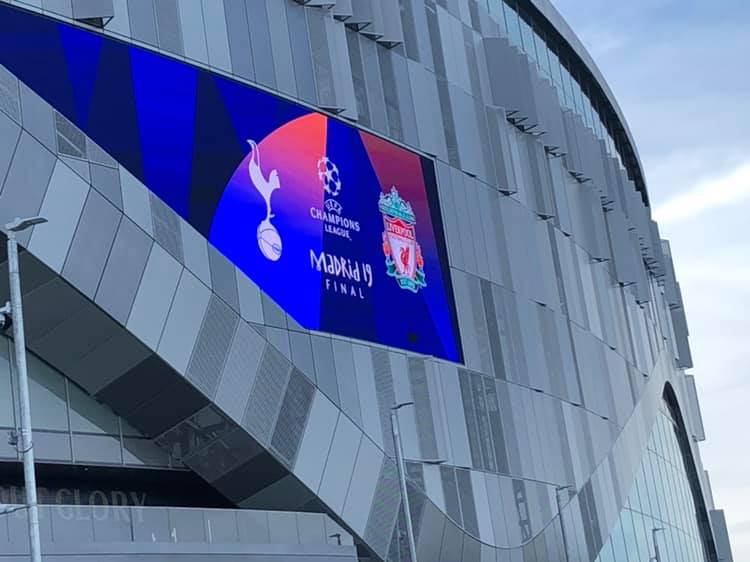 As this was such a huge and historic match for my team. I had really wanted to get to Madrid for it. But although I am now a season ticket holder. I did not have anywhere near enough points to qualify for a Spurs ticket.
Which by the way, I am fine with. The fans who have had these tickets for years and who go to all the away games. Rightly have the most points and therefore deserve to go. I must confess, I was so desperate to go. I did look at a few secondary ticket websites. But they were all charging way too much. And seemed a bit dubious to me. So I did not risk buying one.
It was shocking how the airlines raised the flight prices. The week before and the week after the game. You could get a return flight to Madrid for around one hundred pounds. To fly there and back over the final weekend. It would have cost you over a grand. Which was also about the going rate for one night in an half decent hotel in the Spanish capital.
A few of the people I know went there with the travel company associated with the club. They flew in on the day and out straight after the game. This was fairly reasonably priced. But I understand it was not very well organised. There was lots of delays and confusion. Which is a big shame for such a special event for the fans. Who just wanted to enjoy the occasion.
As I could not get to Madrid. I figured the next best place to watch it was at the Tottenham Hotspur Stadium. The club decided to hold a screening there. They were selling the tickets for ten pounds. And managed to sell the whole place out. Which to basically sit and see the match on giant televisions is pretty impressive.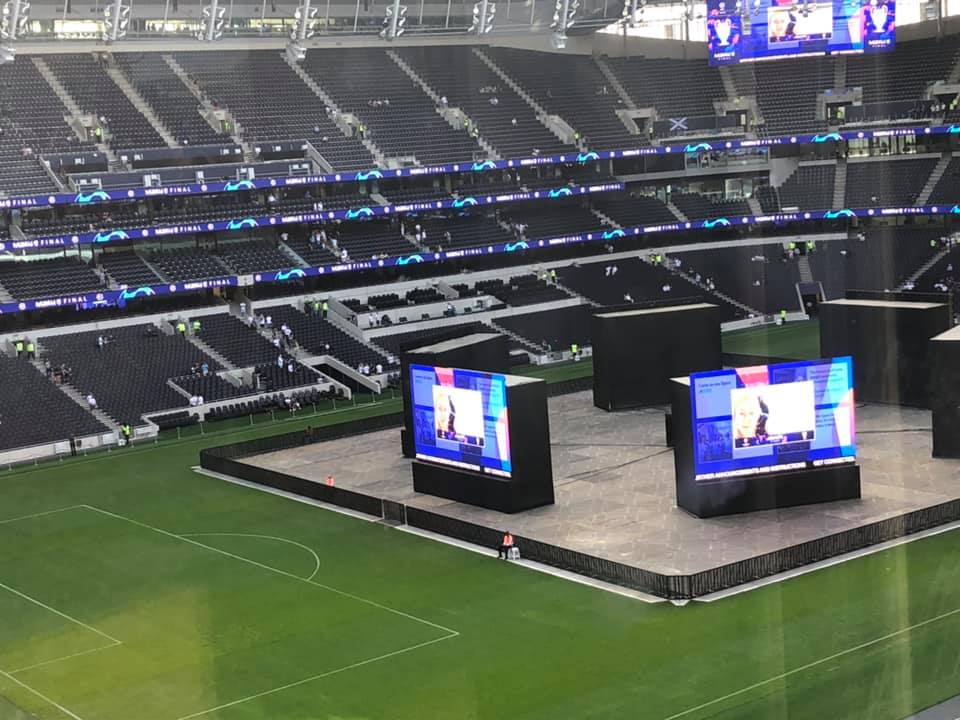 I optimistically booked a hotel in London. As I did not want to have to rush home, if I was celebrating. Plus if we won. There was to be a bus parade on the Sunday afternoon. And I did not want to miss that.
The atmosphere as I walked down the Tottenham High Road from Seven Sisters tube station was electric. The closer that you got to the ground. The louder and more spine tingling all the singing and chanting was. I got in the ground nice and early and met a friend in there.
We had a pint and a pie before the game. Then we made our way out to sit in our normal season ticket seats. To watch the teams walk out. As well as the four screens in the corners. They had also put an extra six giant screens on the pitch. So we had a good view of the action.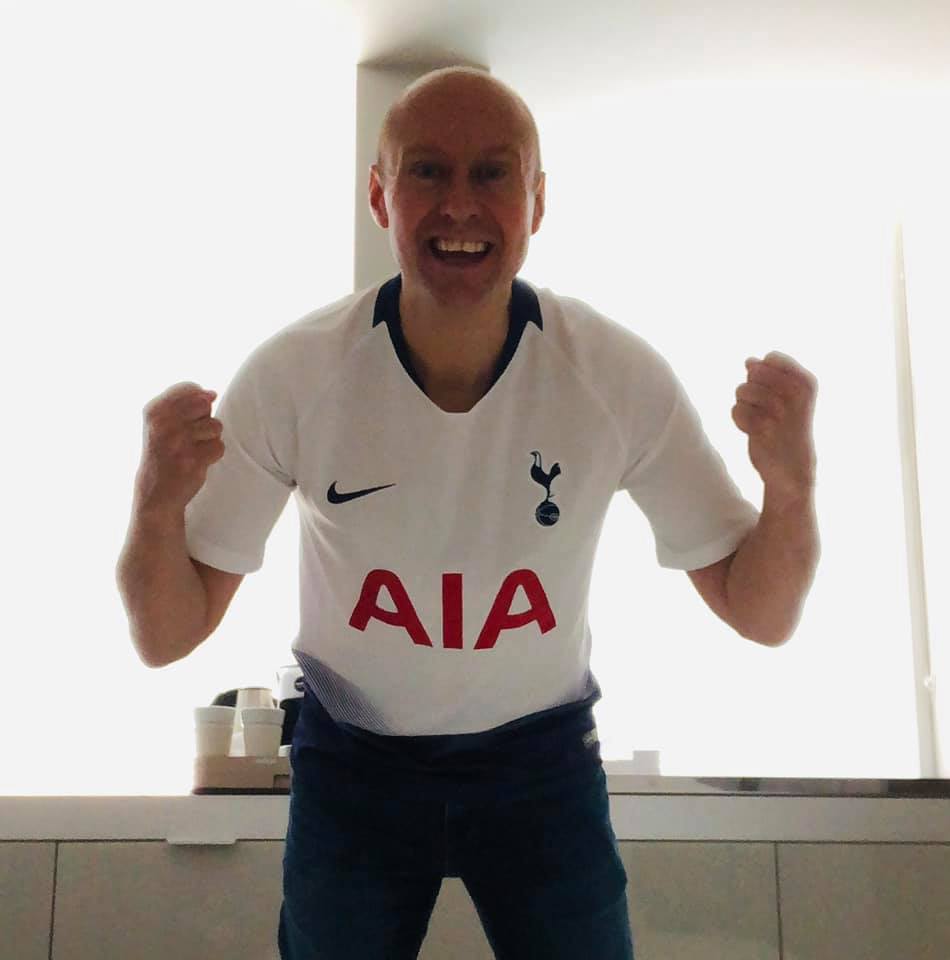 As the teams walked out. The noise in the ground was deafening. This was our first ever Champions League Final. I was nervous and excited. The game kicked off to a massive cheer. Then twenty five seconds later. There is silence and confusion as Liverpool are given a penalty for handball.
Which though, I appreciate I am not exactly a neutral. I thought was very harsh. Moussa Sissoko was pointing to his team mates. While closing down the Liverpool striker. The ball then hits his chest, then bounces down his arm. Which I do not think he can help. I have no idea how that can possibly be deemed as deliberate hand ball. The Reds scored from the spot. And we were instantly one down.
The game was pretty poor. I do not know if that was due to the three week break between the end of the Premier League and this game. Or that with Liverpool scoring so quickly. They were just happy to sit back, let us have possession. And then let us try to break them down. We were one down still at half time.
My mate and I watched the second half in a bar at the Stadium. Spurs huffed and puffed and had a few chances. Which if they had taken one of them. Could have made things a bit more interesting, But as it was, Liverpool grabbed a well taken second late on. Which killed us off. And meant they went on to win the game and claim the trophy.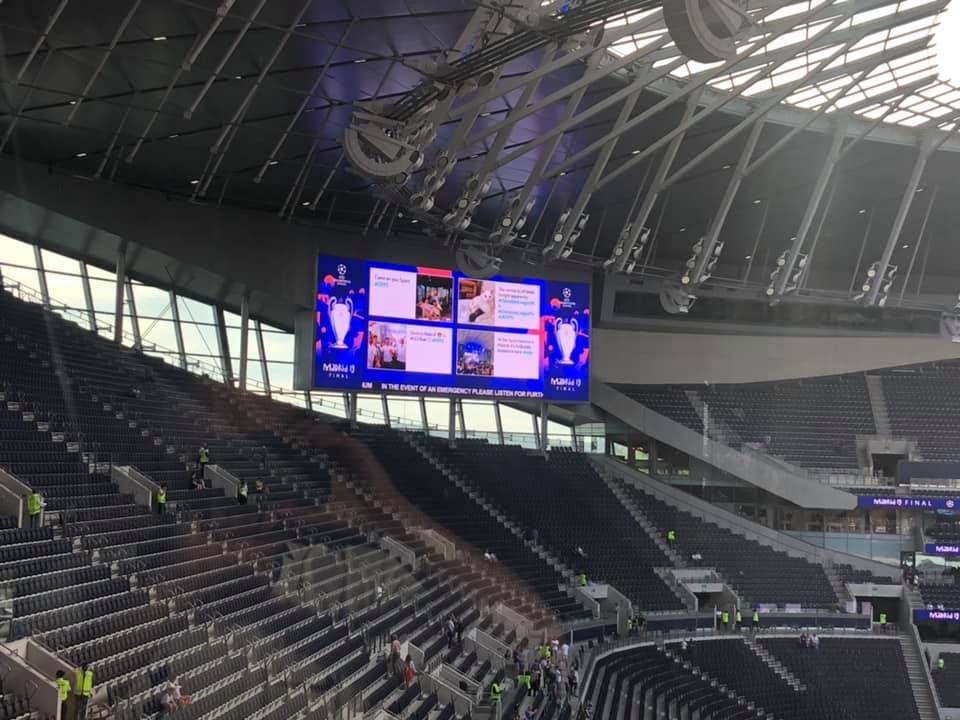 It was obviously disappointing to lose in such a big final. But for the team to even get there was a magnificent achievement. It has been a roller coaster of a season with highs and lows. We have won and lost games in the last minute. We have suffered lots of injuries this year. And had to play technically all of our games away. Until the last few months of the season.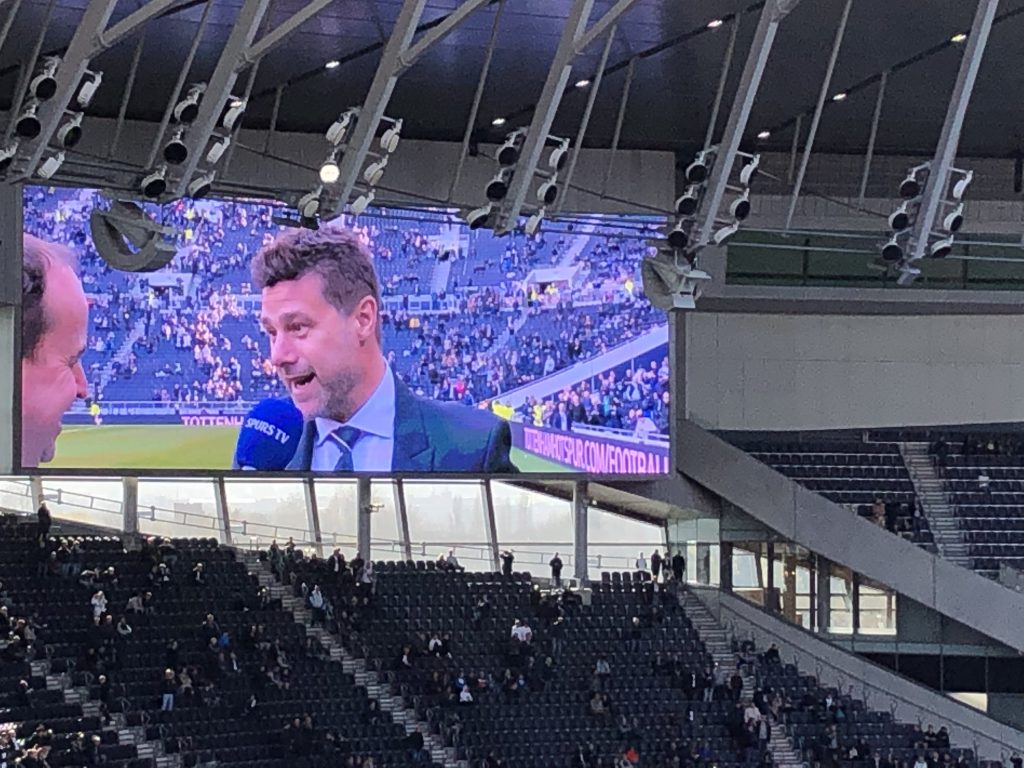 I am so proud of the players, the coaching staff and the fans for what they have all done this year. It has been great. It is time now to have a rest. And come back stronger and even hungrier next season. Come on you Spurs.
I did stay for a few more drinks with all the fans after the game. For a season debrief. Then I made my way back to the hotel. It had a very nice bar. That was open until 2am. And had top live DJ's playing. So I thought it would be rude not to have a drink in there. Before I went back to my room via the space and galaxy decorated lifts. To get a bit of sleep.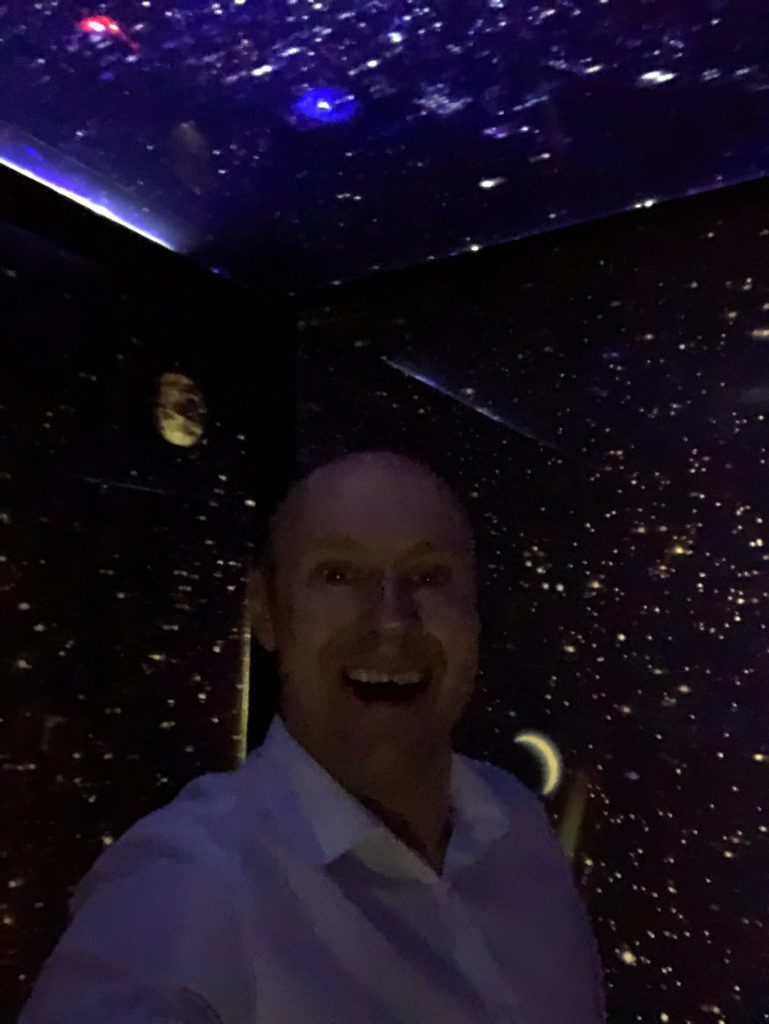 I went to see the musical The Book Of Mormon for the second time last Tuesday. And once again I really enjoyed it. It is written by the people behind the popular television adult cartoon South Park.
So it really does not pull any punches and it is packed full of swear words. Which I guarantee you will hear in very few other theatre shows. It had a bit of a shock factor the first time I saw it. But I was of course prepared for it this time.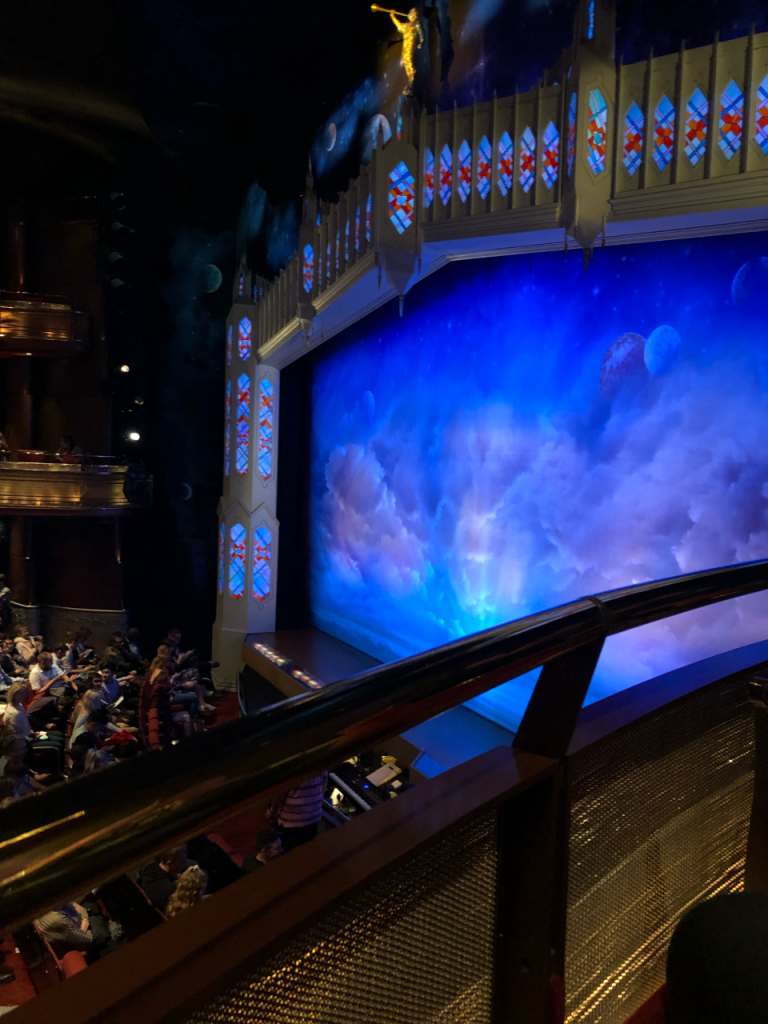 As well as being very funny. It is quite a clever show. It takes a look at religion and beliefs. As you may have guessed from the title. It takes them apart and then kind of puts them back together. And although the religion in its title were not overly pleased. When it launched. It does not really offend. Plus there is a worrying amount of truths in it. The cast are fantastic. And there are so many weird and wonderful little bits of mischief in it to.
It is not meant to change the world or your views on it. Basically it is a bit of fun. I guess in a way it is a modern version of a Life of Brian. It does have some really good and catchy songs in it to. It has now been running at the same theatre in London for over six years. If you get the chance. I think it is worth seeing. Plus the Rioja they serve in The Prince of Wales Theatre is very nice.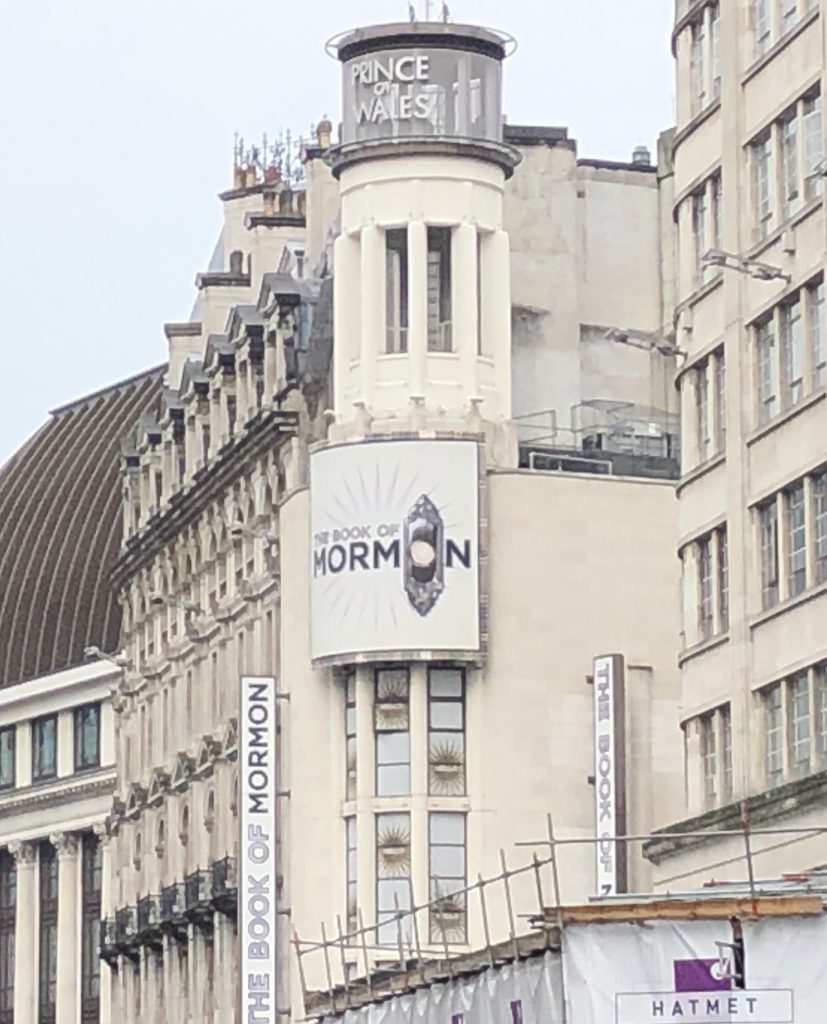 I am looking forward to seeing the Spice Girls at Wembley Stadium with my sister this week. It will be the third time that I have seen the ladies live. And they always put on a really good show. I will tell you all about it next time.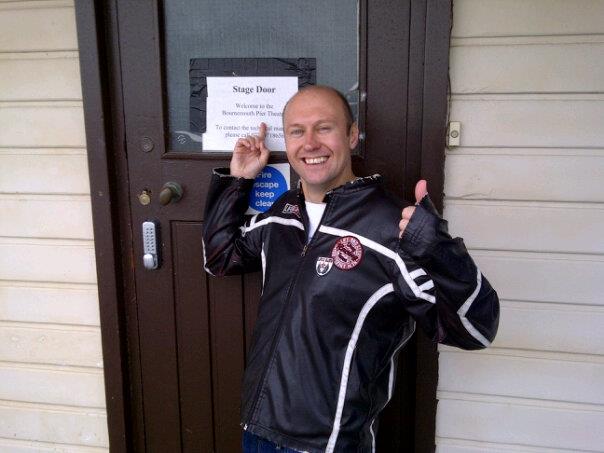 Have fun and we will catch up again in a couple of weeks. Cheers Neil